01 October 2023
The Global Agricultural Robots Market is projected to reach USD 48.1 billion by 2031, at a CAGR of 17.8%, from USD 11.0 billion in 2022.
A new era of efficiency and sustainability has begun in the agriculture sector as a result of the adoption of agricultural robots. These robots, which are equipped with cutting-edge technologies, have revolutionized conventional agricultural methods and provide a number of advantages for both farmers and the environment. Agri-bots, often known as agricultural robots, are mechanized devices created to carry out various farming-related duties. These robots greatly improve the accuracy and productivity of agricultural activities, from planting and growing to harvesting and monitoring. With this technology, the sector can handle pressing issues including shortages of labor, escalating operating costs, and the demand for environmentally friendly practices. Furthermore, agricultural robots contribute to the concept of precision agriculture. By collecting real-time data on soil conditions, weather patterns, and crop health, these robots enable farmers to make informed decisions, resulting in optimal resource allocation and increased yield. This data-driven approach enhances overall efficiency while reducing the need for excessive chemical usage, leading to more sustainable farming practices. The agricultural robots market represents a transformative leap forward for the agriculture industry.
In February 2022, Verdant Robotics Delivers its First Multi-Action Autonomous Farm Robot for Specialty Crops. Verdant Robotics has announced the extension of its robot-as-a-service (RaaS) model to enable access for additional speciality crop growers to answer farmers' desires for more profitable and sustainable growing practices.
In February 2022, Naio Technologies launches new Orio agriculture robot at World Ag Expo 2022. According to Ingrid Sarlandie, COO of Naio Technologies, "The Orio is a sustainable alternative to using herbicides that respects soils, enhances working conditions, and collects data for smart farming. By merging cutting-edge robots and AI technologies, Orio provides a sustainable, useful, and smart agricultural solution.
Market Dynamics
Advancements in technology, including AI, machine learning, and sensor technology, have enabled the development of sophisticated robots capable of performing complex tasks with precision. This has spurred innovation and attracted investments from both traditional agribusinesses and tech companies. The persistent global challenges of population growth and food security are pushing for increased agricultural productivity. Government initiatives and subsidies aimed at modernizing agriculture further propel the adoption of agricultural robots. However, challenges like high initial costs, regulatory hurdles, and the need for farmer training remain. Competitive dynamics also play a role as companies vie to establish their market presence, resulting in rapid technological advancements and diverse robot offerings. Agricultural robots offer precision and automation, addressing labor shortages and enhancing yield potential. Also, the rising awareness of sustainability and environmental concerns is prompting a shift towards more efficient and eco-friendly farming practices. Agricultural robots enable the targeted application of resources, reducing waste and chemical usage. The enhanced productivity and precision offered by agricultural robots constitute a key driver in the agricultural robots market. These robots are revolutionizing traditional farming methods by leveraging advanced technologies to accomplish tasks with unprecedented accuracy and efficiency. By automating various agricultural operations such as planting, seeding, and harvesting, agricultural robots mitigate the risk of human error and significantly expedite processes. Although, Agricultural robots often need to operate in diverse and challenging farming environments, ranging from large open fields to densely planted orchards. Designing robots that can effectively navigate and perform tasks in various terrains, weather conditions, and crop types remains a significant technical challenge. Furthermore, the adaptability of agricultural robots enables their integration into specialized markets. With the ability to fine-tune robotic systems, farmers can tap into these markets and diversify their agricultural production, potentially leading to increased profitability.
Regional Analysis
The agricultural robots market in Asia Pacific is expected to lead globally. Asia Pacific is home to some of the world's most populous and agriculturally significant countries, such as China, India, and Japan. The pressing need to feed growing populations has spurred a proactive approach to embracing technological innovation, making agricultural robots a compelling solution to address labor shortages and increase productivity. Also, government support and initiatives aimed at modernizing agriculture also play a role in Asia Pacific's leadership. Subsidies, research funding, and policy frameworks encouraging the adoption of technology in farming provide a conducive environment for agricultural robot deployment. The robust technology and manufacturing ecosystem in the Asia Pacific fosters innovation and cost-effective production of agricultural robots. This enables local companies to develop and deploy cutting-edge robotic solutions that cater to the unique needs of regional farmers.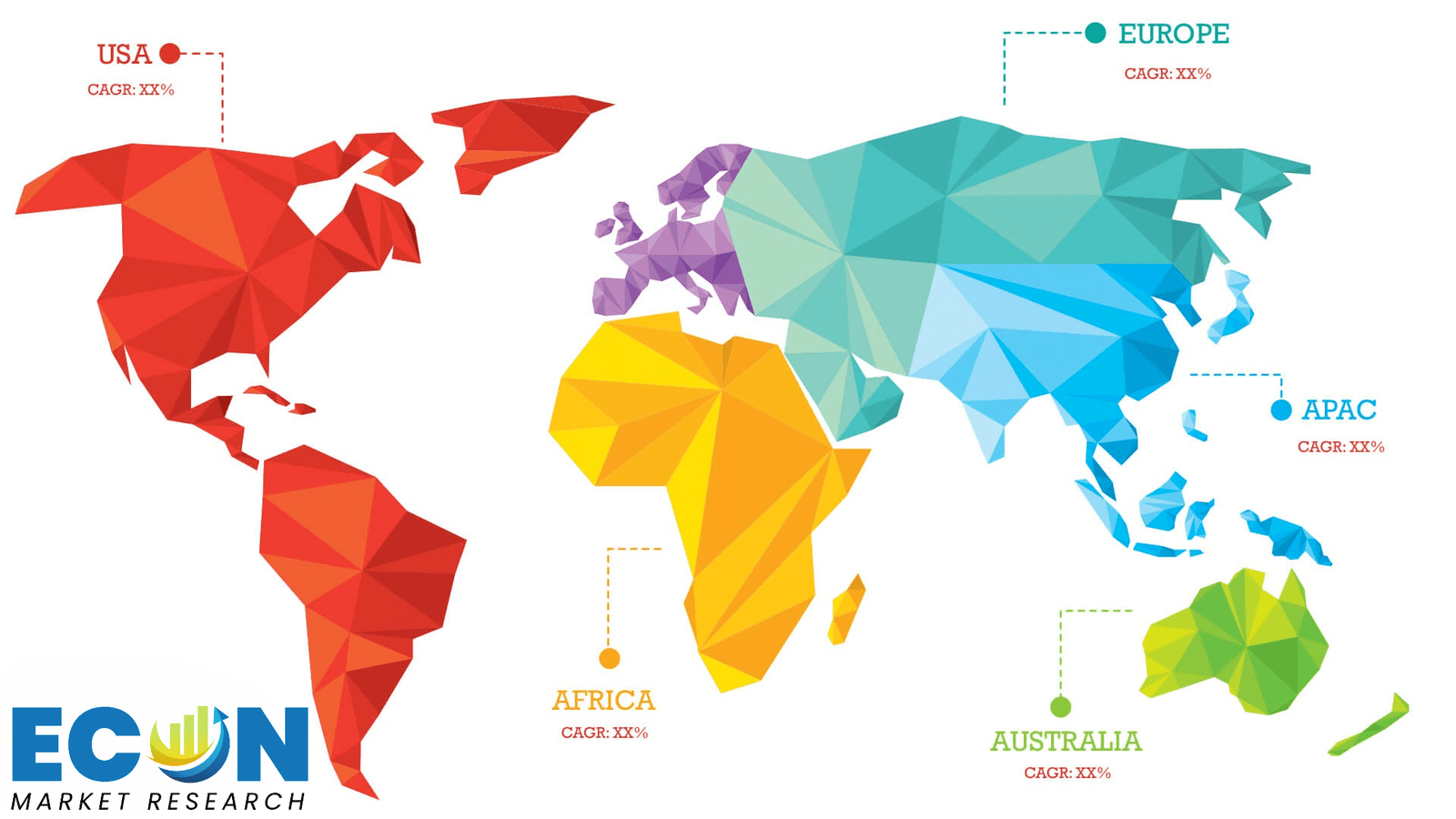 The report "Agricultural Robots Market Size, Share & Trends Analysis Report by Type (Driverless Tractors, Unmanned Aerial Vehicles (UAVs), Milking Robots, Automated Harvest Robots, Material Management, and Others), by Farming Environment (Indoor, Outdoor), and by Application (Dairy Management, Irrigation Management, Harvest Management, Soil Management, Inventory Management, and Others), and by Region (North America, Europe, APAC, MEA, and CSA), and Segment Forecasts, 2023 – 2031" is available now to Econ Market Research customers and can also be purchased directly from: https://www.econmarketresearch.com/
Further key findings from the report suggest:
The global agricultural robots market is predicted to register a compound annual growth rate (CAGR) of 17.8% over the projected period of 2023-2031.

Asia Pacific will be the leading region of the global

agricultural robots

market during the forecast period of 2023-2031.

The major key players in the global

agricultural robots

market are: Clearpath Robotics Inc., AgEagle Aerial Systems Inc., Trimble Inc., Deere & Company, AgJunction , DeLaval, Abundant Robots, Grownetics, Inc. , Auroras s.r.l. , GAMAYA, YANMAR HOLDINGS CO., LTD, Kubota Agricultural Machinery India Pvt. Ltd., AGCO Corporation, Harvest Automation, and Harvest CROO Robotics LLC.
Econ Market Research has segmented the global agricultural robots market based on type, farming environment, application, and region:
Agricultural Robots Market by Type Outlook (Revenue, USD Billion, 2023-2031)
Driverless Tractors

Unmanned Aerial Vehicles (UAVs)

Milking Robots

Automated Harvest Robots

Material Management

Others
Agricultural Robots Market by Farming Environment Outlook (Revenue, USD Billion, 2023-2031)
Agricultural Robots Market by Application Outlook (Revenue, USD Billion, 2023-2031)
Dairy Management

Irrigation Management

Harvest Management

Soil Management

Inventory Management

Others
Agricultural Robots Market Regional Outlook (Revenue, USD Billion, 2023-2031)
North America

Europe

Germany

U.K.

France

Italy

Spain

Rest of Europe

Asia Pacific

China

India

Japan

South Korea

Australia

Rest of Asia Pacific

Middle East & Africa

Saudi Arabia

UAE

South Africa

Rest of MEA

Latin America

Brazil

Argentina

Rest of Latin America
About Us:
Econ Market Research provides comprehensive industry research and actionable intelligence. We assist our clients in obtaining solutions to their research needs through our syndicated and consulting research services. We specialise in semiconductors and electronics, aerospace and defence, energy, automotive and transportation, healthcare, manufacturing and construction, media and technology, chemicals and materials, and materials.
Contact Us:
E-mail: sales@econmarketresearch.com
Phone: (+1) 812 506 4440.
Website:- https://www.econmarketresearch.com/