The global research antibodies and reagents market was valued at USD 10.80 billion in 2022 and is estimated to reach approximately USD 19.65 billion by 2031, at a CAGR of 6.8% from 2023 to 2031.
As a vital source of supplies and instruments for researching proteins, genes, and other cellular functions, the market for research antibodies and reagents contributes significantly to the advancement of scientific and medical research. The purpose of research antibodies is to attach to specific molecules of interest in order to make it easier to identify and analyse such molecules. Immunohistochemistry, Western blotting, and flow cytometry are just a few of the many uses for these vital antibodies that allow scientists to explore basic biological processes and pathological pathways. Conversely, reagents are a wide range of chemicals, enzymes, and buffers that are necessary for multiple laboratory experiments. For processes like cell culture, protein purification, and DNA amplification, they are essential. Recent years have seen a significant increase in the global market for research antibodies and reagents due to the growing need for personalized medicine, medication development, and enhanced diagnostics. Rising demand for high-quality antibodies and reagents is a result of the biotechnology and pharmaceutical sectors' continued growth, which is promoting market innovation and competition. It also highlights the critical role that research reagents and antibodies play in advancing scientific discoveries and enhancing patient outcomes, given the growing emphasis on precision medicine and biomarker identification. Being a vital part of the global life sciences industry, the market is dynamic and has lasting relevance in scientific investigation.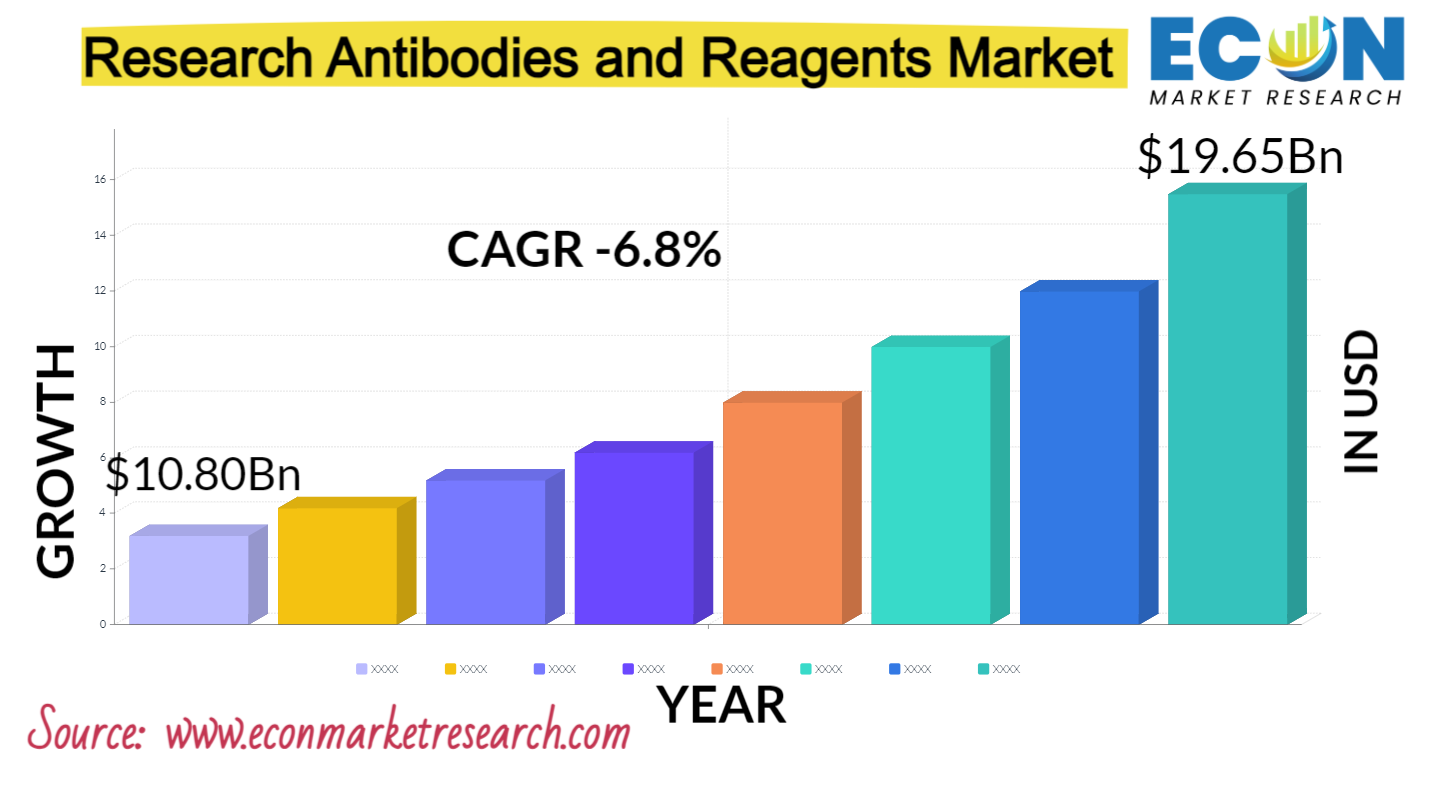 RESEARCH ANTIBODIES AND REAGENTS MARKET: REPORT SCOPE & SEGMENTATION
| | |
| --- | --- |
| Report Attribute | Details |
| Estimated Market Value (2022) | 10.80 Bn |
| Projected Market Value (2031) | 19.65 Bn |
| Base Year | 2022 |
| Forecast Years | 2023 - 2031 |
| Scope of the Report | Historical and Forecast Trends, Industry Drivers and Constraints, Historical and Forecast Market Analysis by Segment- By Product, By Application, By Technology, By End User, & Region |
| Segments Covered | By Product, By Application, By Technology, By End User, & Region |
| Forecast Units | Value (USD Billion or Million), and Volume (Units) |
| Quantitative Units | Revenue in USD million/billion and CAGR from 2023 to 2031 |
| Regions Covered | North America, Europe, Asia Pacific, Latin America, and Middle East & Africa, and the Rest of World |
| Countries Covered | U.S., Canada, Mexico, U.K., Germany, France, Italy, Spain, China, India, Japan, South Korea, Brazil, Argentina, GCC Countries, and South Africa, among others |
| Report Coverage | Market growth drivers, restraints, opportunities, Porter's five forces analysis, PEST analysis, value chain analysis, regulatory landscape, market attractiveness analysis by segments and region, company market share analysis, and COVID-19 impact analysis. |
| Delivery Format | Delivered as an attached PDF and Excel through email, according to the purchase option. |
Global Research Antibodies and Reagents Market Dynamics
The market is still developing since there is a constant need for state-of-the-art instruments for scientific research and medical diagnostics. Progress in the fields of genomics, proteomics, and cell biology, along with the search for innovative treatments and precision medicine, are the main drivers of this growing need. The market is dynamic due in part to developments in research and technical innovation. The specificity and sensitivity of research antibodies are increased through the development of monoclonal antibodies, recombinant antibody technology, and other cutting-edge production techniques, which improves outcomes and applications. Moreover, this market is heavily influenced by the biotechnology and pharmaceutical industries. High-quality antibodies and reagents are becoming more and more necessary for target validation and biomarker identification as these businesses invest extensively in drug discovery and development. The market is highly competitive, with many competitors fighting for a piece of the action, from well-established market giants to up-and-coming newcomers. This competition encourages cost-effective solutions, quality enhancements, and creativity. But problems including batch-to-batch variability, problems with antibody validation, and issues with reproducibility must be dealt with. A move towards more ethical and sustainable antibody production methods has also been brought about by ethical concerns about the usage of antibodies originating from human or animal sources. The market for research reagents and antibodies is dynamic, adapting to changing industrial trends, technical developments, the demands of the scientific community, and ethical issues. It continues to be an essential component in the hunt for scientific and medical advances.
Global Research Antibodies and Reagents Market Drivers
Advancements in Life Sciences Research
The development of state-of-the-art tools in the fields of proteomics, cell biology, and genomics has completely changed how scientists study and work with biological processes. The deciphering of complete genomes made possible by sequencing technologies has illuminated genetic variants and their significance in drug discovery, personalized medicine, and disease. The study of proteins, their interactions, and disease mechanisms has been made easier by proteomics tools, which can be used to identify new treatment targets. Research in cell biology has advanced our knowledge of signaling pathways and cell behavior, which has aided in the fields of regenerative medicine and disease intervention. Research developments in the life sciences have propelled the creation of novel diagnostic tools, focused treatments, and precision medicine.These discoveries have paved the way for the development of more potent medications, customized treatment plans, and the identification of biomarkers for early illness detection. Now that scientists can investigate the complexities of diseases at the molecular level, new treatment options and medication candidates can be found.Furthermore, the breadth of study in the biological sciences is constantly growing, which makes it an ideal environment for interdisciplinary cooperation and promotes connections between disciplines like bioengineering, informatics, and artificial intelligence. These partnerships foster creativity and the development of cutting-edge instruments and methods for the study of biological systems.
Expanding Biotechnology and Pharmaceutical Industries
The pharmaceutical and biotechnology industries play a critical role in solving urgent healthcare issues. These sectors focus on developing novel medications, treatments, and medical equipment that can be used to treat, prevent, or cure a range of illnesses. The need for innovative therapies and drugs increases as the world's population ages and the prevalence of chronic illnesses rises, providing a sizable market for these sectors. Targeted medicines and precision medicine have also been made possible by the continuous advancements in biotechnology, which include developments in genomics, gene editing, and recombinant DNA technology. These developments make it possible to provide more individualized treatment plans for each patient, which enhances therapeutic results and lowers adverse effects. The pharmaceutical and biotechnology sectors play a significant role in promoting economic expansion. For many nations, they are a source of highly valued jobs, funds for research, and export earnings. Research and development expenditures in these fields encourage technological innovation, which in turn promotes employment growth, economic expansion, and global competitiveness.
Restraints:
High Cost of Antibodies and Reagents
Higher manufacturing costs result from the complex and resource-intensive processes involved in the generation of high-quality antibodies and reagents, such as animal immunization, hybridoma technology, and quality control. A high degree of specialization is needed to produce antibodies for particular targets, specialized research topics, or uncommon diseases, which limits economies of scale and raises prices. Extensive quality control and validation protocols are necessary to guarantee the specificity and dependability of antibodies, hence contributing to increased production costs. The investigation of alternate, more morally sound production techniques which can initially be more expensive has arisen from ethical concerns about the exploitation of animals in the creation of antibodies. Accessibility can be restricted by the high cost of antibodies and reagents, especially for researchers working in resource-constrained environments, smaller research labs, and educational institutions. Businesses can spend a lot of money on marketing, quality assurance, and research and development in the fiercely competitive market for antibodies and reagents, which raises the entire cost.
Over time, exposure to air, moisture, light, or changes in temperature can cause many compounds to undergo chemical deterioration. The product can become less safe or less effective as a result of this degradation. Certain chemicals, medicines, and biological products can experience a decrease in biological activity over time, which could result in a loss of therapeutic or functional efficacy. Food and some lab reagents are examples of perishable items that can become contaminated by microorganisms and become unsafe for use or consumption after a set amount of time. Certain products are inherently unstable because of problems with their formulation or composition, which makes them prone to deterioration. It can be an expensive and time-consuming procedure for producers to determine and certify a product's shelf life, as required by regulatory bodies. The short shelf life can result in product waste and higher expenses, especially if inventories of items need to be replaced or thrown away before they are used.
Opportunities:
Increasing Demand for Personalized Medicine
According to personalized medicine, medical professionals can design unique treatment regimens based on a patient's molecular, clinical, and genetic traits. This customization of therapeutics improves patient outcomes and quality of life by producing more potent medications with fewer side effects. Early disease diagnosis and risk assessment are made possible by the development of certain biomarkers and diagnostic techniques. This is crucial for diseases like cancer and uncommon genetic abnormalities. Early diagnosis increases the likelihood of effective intervention and therapy. Pharmacogenomic data is used in personalized medicine to forecast a patient's reaction to a particular medication. By selecting the best drugs and dosages, doctors can reduce side effects and maximize the effectiveness of their treatments. The demand for personalized medicine fosters significant research and development activities, particularly in genomics, proteomics, and bioinformatics. This creates opportunities for innovation and scientific breakthroughs.
Rising Investments in Drug Discovery
More money makes it possible to pursue innovative research, which leads to the creation of novel and more potent medications. This fulfills unmet medical needs and broadens the range of therapy options available. The development of targeted medicines that are adapted to particular disease pathways, patient profiles, and genetics is made possible by advances in drug discovery. This individualized method reduces negative effects while improving treatment outcomes. Growing investments in drug discovery support the creation of therapies for uncommon and orphan illnesses, providing hope to people who might not have had access to medications in the past. Funding makes it easier to conduct research and create gene and biologic therapies, which could completely change how complicated diseases like cancer and genetic disorders are treated. Investments support the integration of cutting-edge technologies, such as artificial intelligence, high-throughput screening, and CRISPR-Cas9 gene editing, to accelerate drug discovery processes and increase efficiency.
Segment Overview
By Product
Based on product, the global research antibodies and reagents market is divided into reagents, antibodies. The antibodies category dominates the market with the largest revenue share in 2022. Antibodies, are highly specific proteins produced to bind with particular molecules of interest. These biological molecules are indispensable for applications such as immunohistochemistry, Western blotting, and flow cytometry. By binding to specific targets, antibodies facilitate the detection, quantification, and isolation of proteins or other biomolecules within complex biological samples. They play a critical role in uncovering the intricacies of cellular processes, disease mechanisms, and the functions of genes and proteins. Reagents encompass a wide array of chemical substances, buffers, enzymes, and other molecular tools that are crucial for various laboratory experiments. Researchers rely on reagents for tasks such as DNA amplification, protein purification, cell culture, and molecular analysis. They serve as fundamental building blocks, providing the necessary chemical environment for experiments and analyses to occur. In this context, reagents are the silent workhorses that enable scientists to carry out a plethora of experiments with precision and reproducibility.
By Technology
Based on the technology, the global research antibodies and reagents market is categorized into western blotting, flow cytometry, multiplex immunosorbent assay, immunoprecipitation, enzyme-linked immunosorbent assay (ELISA), immunohistochemistry, immunofluorescence, immunoprecipitation, other technologies. The enzyme-linked immunosorbent assay (ELISA) category leads the global research antibodies and reagents market with the largest revenue share in 2022. ELISA is a versatile method for detecting and quantifying specific antigens, antibodies, or proteins in a variety of sample types, making it a cornerstone of clinical diagnostics and research. Western blotting is a widely used technique for detecting and quantifying specific proteins within complex biological samples. It plays a crucial role in understanding protein expression and post-translational modifications. Flow cytometry is instrumental for analyzing and sorting individual cells in heterogeneous populations. It is indispensable for immunophenotyping, cell cycle analysis, and cell signaling studies. Multiplex immunoassays enable the simultaneous measurement of multiple analytes within a single sample, offering high-throughput and cost-effective solutions for biomarker discovery and diagnostics. Immunoprecipitation is used to isolate and study protein-protein interactions, enabling researchers to unravel complex signaling networks and protein functions. Immunohistochemistry and immunofluorescence are essential for visualizing protein expression and localization in tissues and cells, aiding in the study of disease pathology and cellular functions.
By Application
Based on application, the global research antibodies and reagents market is segmented into proteomics, drug development, genomics. The proteomics segment dominates the research antibodies and reagents market. This segment involves the study of proteins, their functions, interactions, and post-translational modifications. Research antibodies and reagents in proteomics are essential for techniques such as Western blotting, mass spectrometry, and protein arrays. They enable the identification and quantification of proteins, facilitating the investigation of cellular processes, disease mechanisms, and biomarker discovery. Proteomics contributes to a comprehensive understanding of the proteome, offering insights into health, disease, and therapeutic targets. Research antibodies and reagents play a critical role in drug discovery and development. They are utilized in target validation, pharmacokinetics, toxicology studies, and clinical trials. These tools help identify and characterize potential drug targets, screen compounds for efficacy and safety, and enable the development of targeted therapies and biologics. The drug development segment benefits from the specificity and sensitivity of antibodies and reagents, accelerating the path from drug discovery to market. Genomics focuses on the study of genes, DNA sequences, and their functions. In this segment, research antibodies and reagents are employed in applications like polymerase chain reaction (PCR), DNA sequencing, and microarray analysis. These tools enable the investigation of genetic variations, gene expression, and functional genomics, supporting research in areas such as personalized medicine, genetic disease understanding, and the exploration of evolutionary biology.
By End User
Based on end user, the global research antibodies and reagents market is divided into pharmaceutical and biotechnologies industries, academic and research institutions, contract research organizations. The pharmaceutical and biotechnologies industries category dominates the market with the largest revenue share in 2022. The pharmaceutical and biotechnology sectors are major consumers of research antibodies and reagents. These industries heavily rely on these tools for a wide range of applications, including target validation, biomarker discovery, drug development, and quality control in manufacturing. Research antibodies and reagents play a critical role in the pursuit of new therapeutics, ensuring the specificity and reliability of experimental data. The pharmaceutical and biotechnology industries continue to drive the demand for high-quality antibodies and reagents as they work to develop innovative drugs and therapies. Academic and research institutions, including universities, medical schools, and independent research organizations, represent another significant market segment. These institutions use research antibodies and reagents in basic and applied research, enabling investigations into various aspects of biology, disease mechanisms, and cellular processes. They rely on these tools for experimental work, diagnostics, and advancing scientific knowledge. Academic and research institutions also foster innovation, collaborating with industry and driving scientific breakthroughs. CROs specialize in providing research and development services to pharmaceutical, biotechnology, and academic clients. They offer outsourced research solutions, including preclinical and clinical studies. CROs are valuable customers of research antibodies and reagents, employing them for a wide range of research services, from drug screening and safety assessments to biomarker identification. By using these tools, CROs facilitate the drug development process, enabling efficient and cost-effective research and development services for their clients.
Global Research Antibodies and Reagents Market Overview by Region
The global research antibodies and reagents market is categorized into North America, Europe, Asia-Pacific, and the Rest of the World. Asia-Pacific emerged as the leading region, capturing the largest market share in 2022. With notable advancements in the life sciences and biomedical research scene, Asia-Pacific has emerged as the world leader in the field of research antibodies and reagents. This region, which includes South Korea, Japan, India, China, and other nations, has experienced notable expansion and significance in the market. The biotechnology and pharmaceutical industries in the Asia-Pacific area have grown rapidly. Due to their huge and talented labor pools, nations like China and India have emerged as key participants in the biomanufacturing and drug development industries. Because of this, there is a greater need than ever for research reagents and antibodies to support a variety of applications, such as quality control in the manufacturing of biologics and target identification. In addition, Asia-Pacific academic and research institutes have been crucial in propelling the industry. Modern research is actively conducted at these institutions, frequently in partnership with international partners. Research reagents and antibodies are being used more often to investigate a variety of research topics as a result of the growing emphasis on scientific innovation, which is fueling the market's expansion. The region's dedication to progressing scientific knowledge and healthcare has led to noteworthy expenditures in life sciences research domains such as proteomics and genomics. The need for specialized antibodies and reagents, which are necessary for accomplishing research goals and advancing diagnostics, is rising as a result of these investments. Moreover, Asia-Pacific's market leadership is facilitated by the increasing focus on precision medicine, with initiatives aimed at tailoring healthcare solutions to individual patient profiles. This personalized medicine approach relies heavily on research antibodies and reagents to identify specific biomarkers and facilitate precise diagnostics and treatments.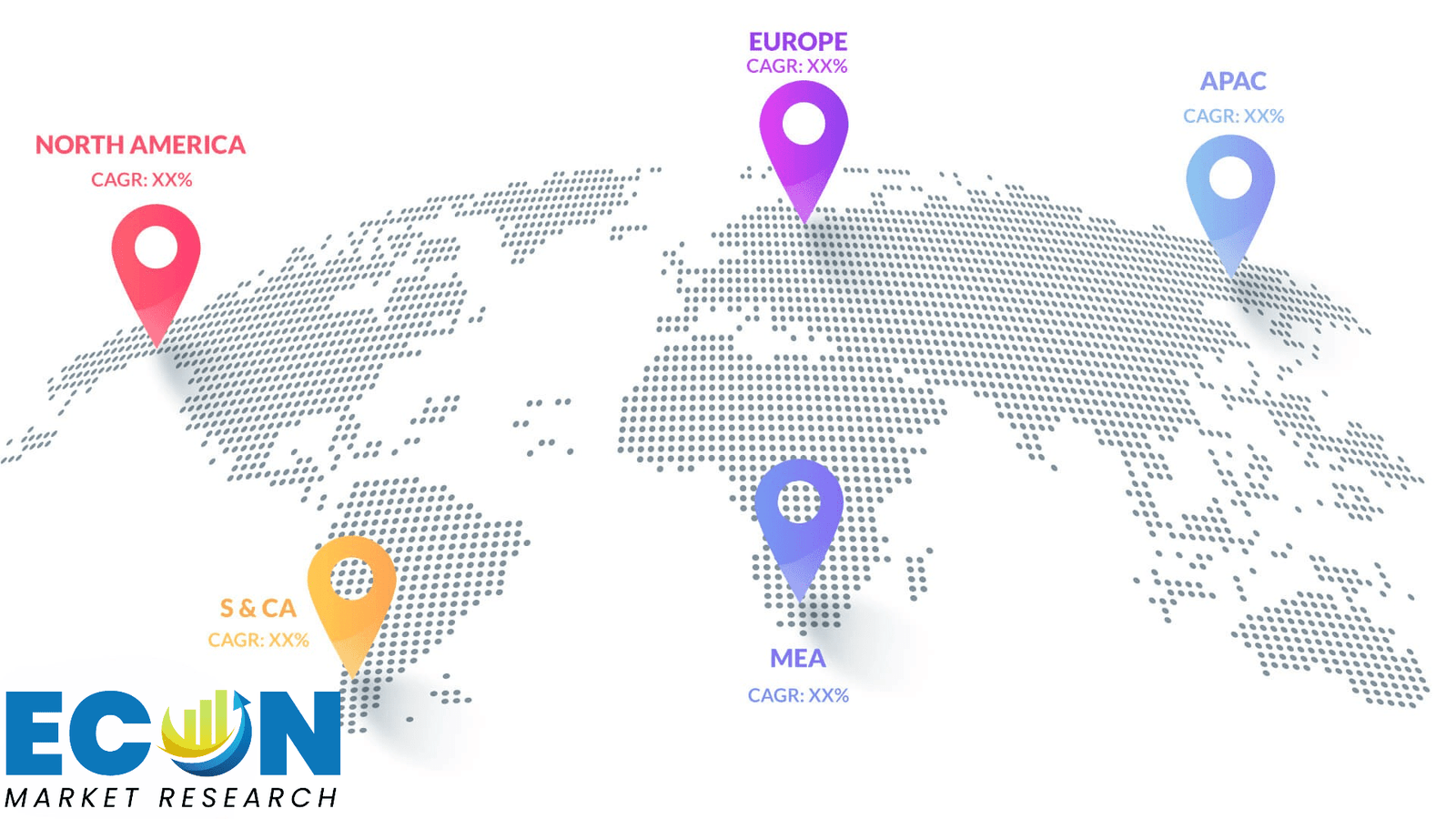 Global Research Antibodies and Reagents Market Competitive Landscape
In the global research antibodies and reagents market, a few major players exert significant market dominance and have established a strong regional presence. These leading companies remain committed to continuous research and development endeavors and actively engage in strategic growth initiatives, including product development, launches, joint ventures, and partnerships. By pursuing these strategies, these companies aim to strengthen their market position, expand their customer base, and capture a substantial share of the market.
Some of the prominent players in the global research antibodies and reagents market include General Electric, Merck KGaA, Thermo Fisher Scientific Inc., F. Hoffmann La-Roche AG, Rockland Immunochemicals Inc., Johnson & Johnson private Limited , Agilent Technologies Inc., Eli Lily and Company, BD, Danaher, PerkinElmer Inc., GenScript Biotech Corporation, Lonza, Bio-Techne Corporation, and various other key players.
Global Research Antibodies and Reagents Market Recent Developments
In August 2023, Purchaser of antibodies Abcam by Danaher for $5.7 billion. With the acquisition, Danaher now owns a significant manufacturer of materials and antibodies utilized in numerous drug development studies.
Scope of the Global Research Antibodies and Reagents Market Report
Research Antibodies and Reagents Market Report Segmentation
ATTRIBUTE

DETAILS

By Product

By Technology

Western Blotting

Flow Cytometry

Multiplex Immunosorbent Assay

Immunoprecipitation

Enzyme-Linked Immunosorbent Assay (ELISA)

Immunohistochemistry

Immunofluorescence

Immunoprecipitation

Other Technologies

By Application

Proteomics

Drug Development

Genomics

By End User

Pharmaceutical and Biotechnologies Industries

Academic and Research Institutions

Contract Research Organizations

By Geography

North America (USA,

and Canada)

Europe (UK, Germany, France, Italy, Spain, Russia and Rest of Europe)

Asia Pacific (Japan, China, India, Australia, Southeast Asia and Rest of Asia Pacific)

Latin America (Brazil, Mexico, and Rest of Latin America)

Middle East & Africa (South Africa, GCC, and Rest of Middle East & Africa)

Customization Scope

Pricing
Objectives of the Study
The objectives of the study are summarized in 5 stages. They are as mentioned below:
Global Research Antibodies and Reagents Market

Size and Forecast:
To identify and estimate the market size for the global research antibodies and reagents market segmented by product, by application, by technology, by end user, region and by value (in U.S. dollars). Also, to understand the consumption/ demand created by consumers of research antibodies and reagents between 2019 and 2031.
Market Landscape and Trends:
To identify and infer the drivers, restraints, opportunities, and challenges for the global research antibodies and reagents market
Market Influencing Factors:
To find out the factors which are affecting the sales of research antibodies and reagents among consumers
To identify and understand the various factors involved in the global research antibodies and reagents market affected by the pandemic
To provide a detailed insight into the major companies operating in the market. The profiling will include the financial health of the company's past 2-3 years with segmental and regional revenue breakup, product offering, recent developments, SWOT analysis, and key strategies.
Intended Audience
Pharmaceutical and Biotechnology Companies

Academic and Research Institutions

Contract Research Organizations (CROs)

Clinical Diagnostics and Healthcare Professionals

Biotechnology Suppliers and Manufacturers

Governments, Associations, and Industrial Bodies

Investors and Trade Experts
Research Methodology
Our research methodology has always been the key differentiating reason which sets us apart in comparison from the competing organizations in the industry. Our organization believes in consistency along with quality and establishing a new level with every new report we generate; our methods are acclaimed and the data/information inside the report is coveted. Our research methodology involves a combination of primary and secondary research methods. Data procurement is one of the most extensive stages in our research process. Our organization helps in assisting the clients to find the opportunities by examining the market across the globe coupled with providing economic statistics for each and every region. The reports generated and published are based on primary & secondary research. In secondary research, we gather data for global Market through white papers, case studies, blogs, reference customers, news, articles, press releases, white papers, and research studies. We also have our paid data applications which includes hoovers, Bloomberg business week, Avention, and others.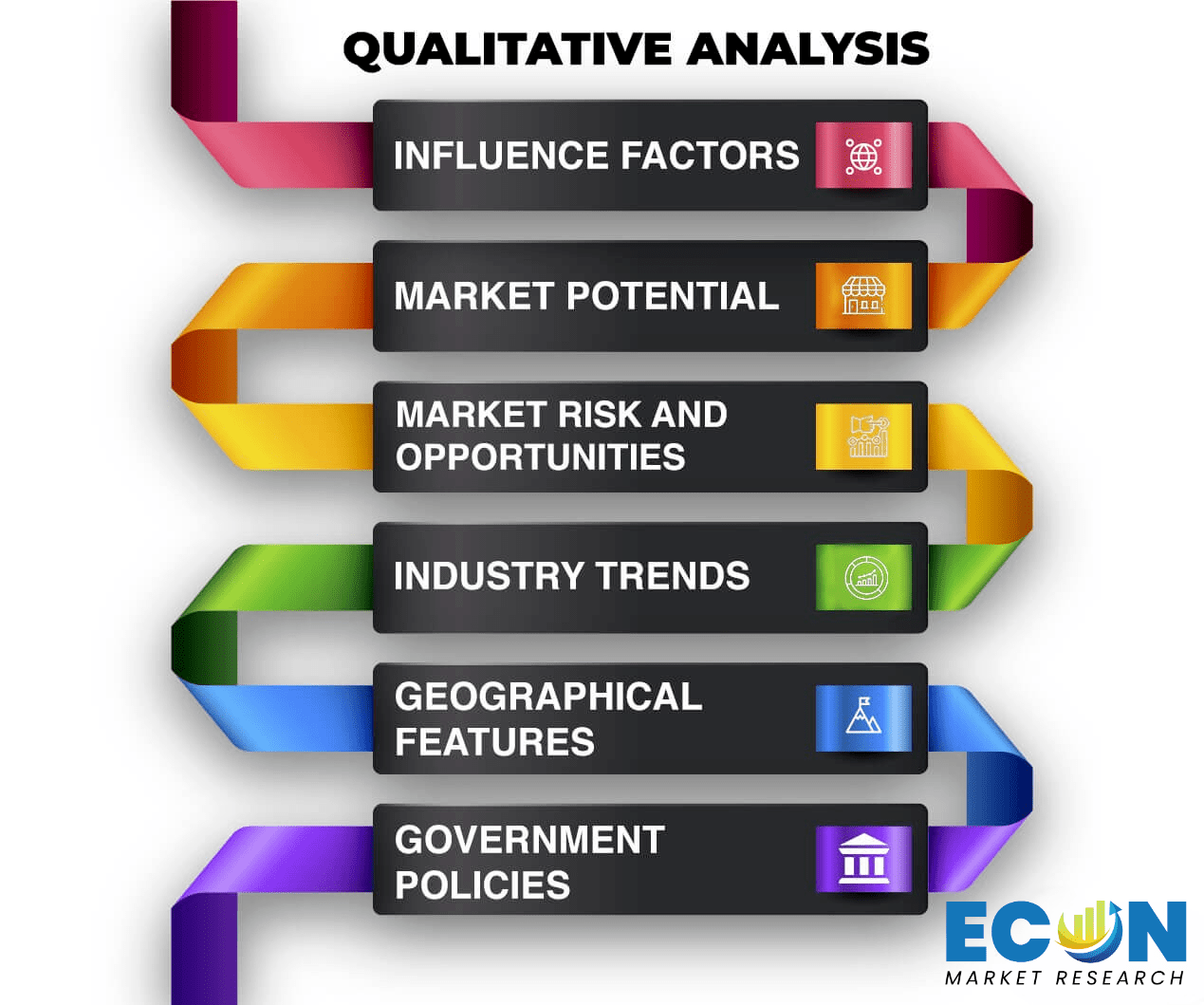 Data Collection
Data collection is the process of gathering, measuring, and analyzing accurate and relevant data from a variety of sources to analyze market and forecast trends. Raw market data is obtained on a broad front. Data is continuously extracted and filtered to ensure only validated and authenticated sources are considered. Data is mined from a varied host of sources including secondary and primary sources.

Primary Research
After the secondary research process, we initiate the primary research phase in which we interact with companies operating within the market space. We interact with related industries to understand the factors that can drive or hamper a market. Exhaustive primary interviews are conducted. Various sources from both the supply and demand sides are interviewed to obtain qualitative and quantitative information for a report which includes suppliers, product providers, domain experts, CEOs, vice presidents, marketing & sales directors, Type & innovation directors, and related key executives from various key companies to ensure a holistic and unbiased picture of the market. 
Secondary Research
A secondary research process is conducted to identify and collect information useful for the extensive, technical, market-oriented, and comprehensive study of the market. Secondary sources include published market studies, competitive information, white papers, analyst reports, government agencies, industry and trade associations, media sources, chambers of commerce, newsletters, trade publications, magazines, Bloomberg BusinessWeek, Factiva, D&B, annual reports, company house documents, investor presentations, articles, journals, blogs, and SEC filings of companies, newspapers, and so on. We have assigned weights to these parameters and quantified their market impacts using the weighted average analysis to derive the expected market growth rate.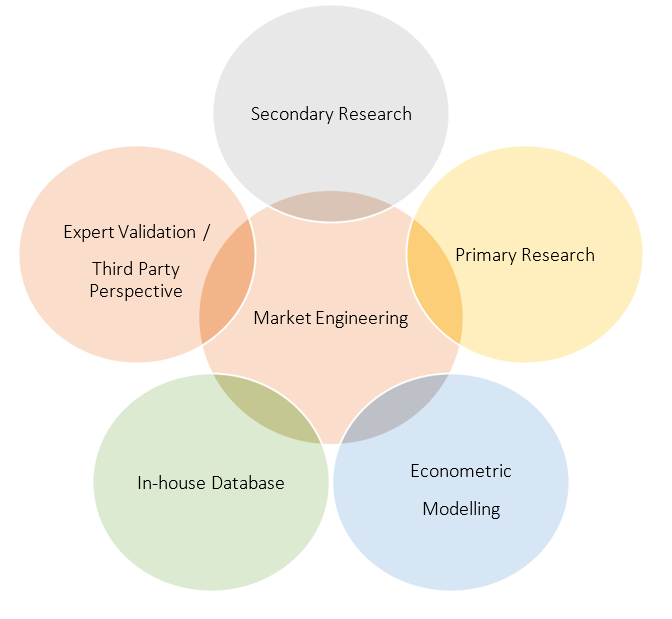 Top-Down Approach & Bottom-Up Approach
In the top – down approach, the Global Batteries for Solar Energy Storage Market was further divided into various segments on the basis of the percentage share of each segment. This approach helped in arriving at the market size of each segment globally. The segments market size was further broken down in the regional market size of each segment and sub-segments. The sub-segments were further broken down to country level market. The market size arrived using this approach was then crosschecked with the market size arrived by using bottom-up approach.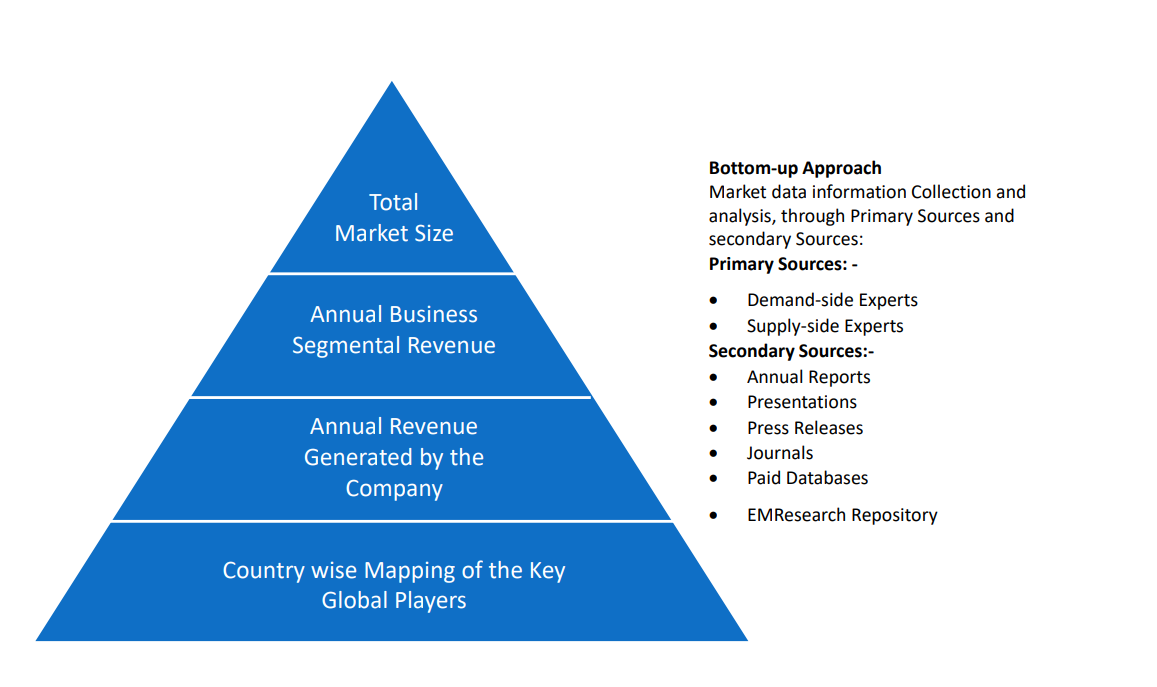 In the bottom-up approach, we arrived at the country market size by identifying the revenues and market shares of the key market players. The country market sizes then were added up to arrive at regional market size of the decorated apparel, which eventually added up to arrive at global market size.
This is one of the most reliable methods as the information is directly obtained from the key players in the market and is based on the primary interviews from the key opinion leaders associated with the firms considered in the research. Furthermore, the data obtained from the company sources and the primary respondents was validated through secondary sources including government publications and Bloomberg.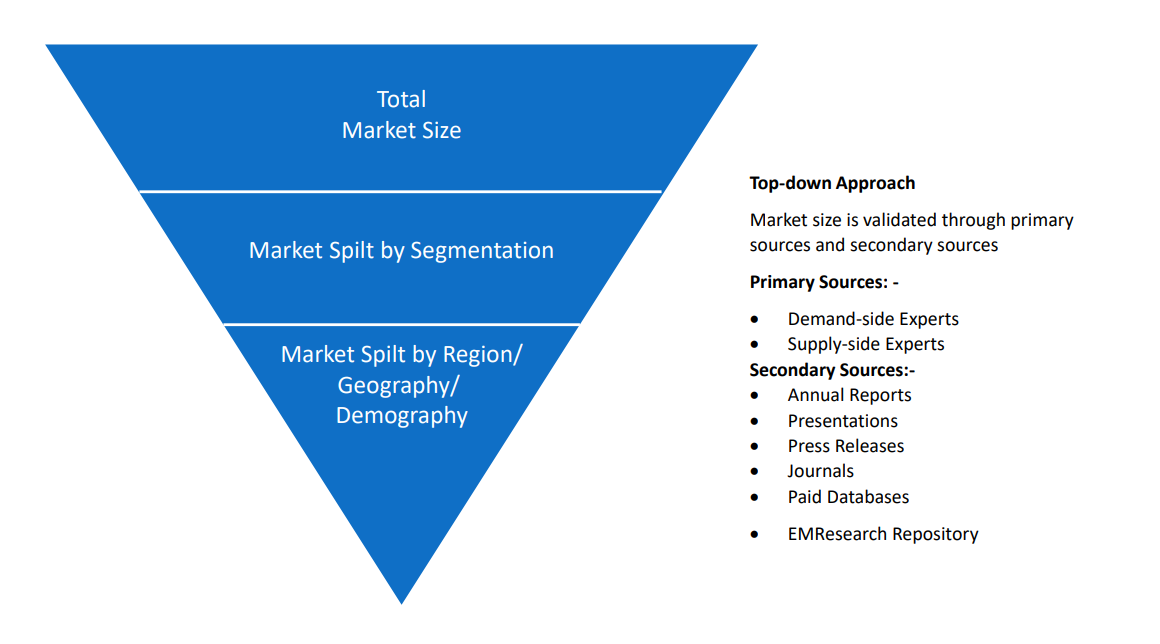 Market Analysis & size Estimation
Post the data mining stage, we gather our findings and analyze them, filtering out relevant insights. These are evaluated across research teams and industry experts. All this data is collected and evaluated by our analysts. The key players in the industry or markets are identified through extensive primary and secondary research. All percentage share splits, and breakdowns have been determined using secondary sources and verified through primary sources. The market size, in terms of value and volume, is determined through primary and secondary research processes, and forecasting models including the time series model, econometric model, judgmental forecasting model, the Delphi method, among Flywheel Energy Storage. Gathered information for market analysis, competitive landscape, growth trends, product development, and pricing trends is fed into the model and analyzed simultaneously.
Quality Checking & Final Review
The analysis done by the research team is further reviewed to check for the accuracy of the data provided to ensure the clients' requirements. This approach provides essential checks and balances which facilitate the production of quality data. This Type of revision was done in two phases for the authenticity of the data and negligible errors in the report. After quality checking, the report is reviewed to look after the presentation, Type and to recheck if all the requirements of the clients were addressed.