The Global Bioinsecticides Market was valued at USD 2.59 billion in 2022 and is estimated to reach approximately USD 9.98 billion by 2031, at a CAGR of 16.1% from 2023 to 2031. The market for bioinsecticides, which has emerged in recent years, marks a fundamental change in how pest management is conducted. Bioinsecticides, which come from natural sources such as plants, bacteria, fungi, and insects, are safe substitutes for conventional chemical pesticides. Concerns about the harmful effects of synthetic pesticides on the environment and human health played a major role in the development of this business. Bioinsecticides have a number of benefits, including targeted pest control, decreased chemical residue in crops, and little harm to creatures other than the target pest. The use of bioinsecticides is in line with the rising demand for integrated pest management and sustainable agriculture. Farmers, governments, and agribusinesses started to spend money on bioinsecticide product research, development, and commercialization as consumer awareness of food safety and environmental sustainability increased. The creation of more potent and effective bioinsecticides has been made possible by developments in biotechnology, which have also contributed to this market expansion. Although challenges remain, such as limited shelf life and variable efficacy, the bioinsecticides market has experienced significant growth globally. Governments' regulations promoting sustainable agriculture and a shift in consumer preferences towards organic products have further fueled the adoption of bioinsecticides. With ongoing research and development, the bioinsecticides market is poised to continue evolving as a key component of modern pest management and sustainable agricultural practices.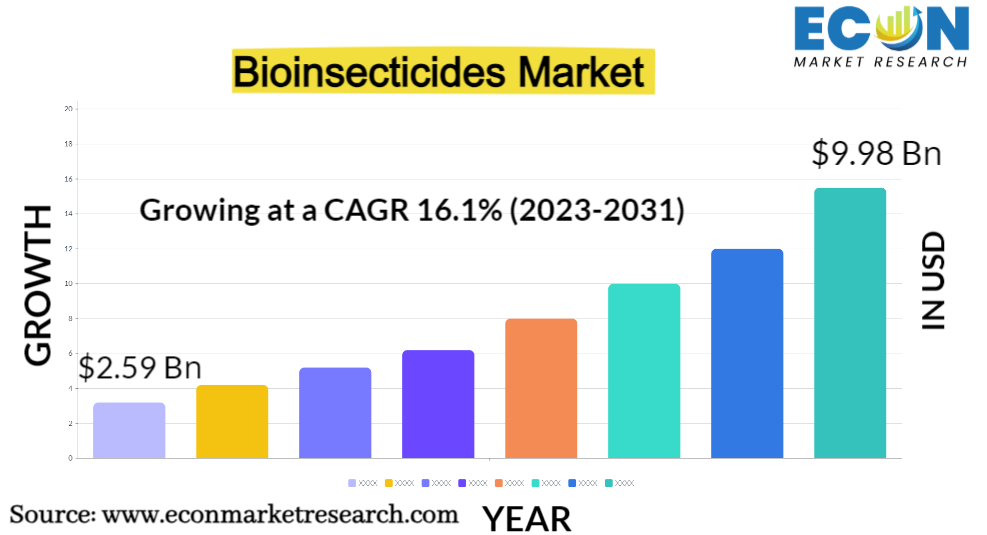 BIOINSECTICIDES MARKET: REPORT SCOPE & SEGMENTATION
| | |
| --- | --- |
| Report Attribute | Details |
| Estimated Market Value (2022) | 2.59 Bn |
| Projected Market Value (2031) | 9.98 Bn |
| Base Year | 2022 |
| Forecast Years | 2023 - 2031 |
| Scope of the Report | Historical and Forecast Trends, Industry Drivers and Constraints, Historical and Forecast Market Analysis by Segment- By Type, By Crop Type, By Applications, & Region |
| Segments Covered | By Type, By Crop Type, By Applications, & Region |
| Forecast Units | Value (USD Billion or Million), and Volume (Units) |
| Quantitative Units | Revenue in USD million/billion and CAGR from 2023 to 2031 |
| Regions Covered | North America, Europe, Asia Pacific, Latin America, and Middle East & Africa, and the Rest of World |
| Countries Covered | U.S., Canada, Mexico, U.K., Germany, France, Italy, Spain, China, India, Japan, South Korea, Brazil, Argentina, GCC Countries, and South Africa, among others |
| Report Coverage | Market growth drivers, restraints, opportunities, Porter's five forces analysis, PEST analysis, value chain analysis, regulatory landscape, market attractiveness analysis by segments and region, company market share analysis, and COVID-19 impact analysis. |
| Delivery Format | Delivered as an attached PDF and Excel through email, according to the purchase option. |
Global Bioinsecticides Market Dynamics
The market for bioinsecticides has increased as people are becoming more aware of the environmental and health risks connected with conventional chemical pesticides. These environmentally friendly options fit with changing customer preferences for safer and more sustainable agricultural methods. A favorable regulatory environment for bioinsecticides has been created by government rules that encourage reduced pesticide use and integrated pest management techniques. Both large-scale and organic farmers are interested in them due to their selective action against pests and low impact on non-target organisms. The efficacy and stability of bioinsecticides have been increased through improved formulations as a result of ongoing research and development activities. Investment in genetic engineering and biotechnology has made it possible for genetically engineered bioinsecticides with improved pest-fighting abilities. Challenges persist, such as variability in performance under different environmental conditions, limited shelf-life, and higher costs compared to chemical counterparts. Market players are addressing these challenges through innovation and partnerships with research institutions. The bioinsecticides market's growth is also influenced by factors like crop diversity, regional pest prevalence, and socioeconomic factors. As sustainable agriculture gains traction and consumers demand residue-free products, the bioinsecticides market is projected to expand further. However, effective market penetration requires educational initiatives to raise awareness among farmers about proper application techniques and benefits.
Global Bioinsecticides Market Drivers
Growing Demand for Sustainable Agriculture
Increased environmental concerns, shifting consumer preferences, and the need to maintain long-term food security are driving up demand for sustainable agriculture. The need for more sustainable options has grown as a result of environmental damage brought on by conventional agricultural practices, including excessive chemical pesticide use, soil erosion, and water contamination. Food products that are produced with little harm to ecosystems and public health are becoming more and more popular with consumers. They are worried about the possible health concerns associated with chemical pesticide residues in their food. As a result, there is a trend in favor of encouraging agricultural methods that place soil health, biodiversity, and a reduction in the use of synthetic inputs first. Furthermore, the need to ensure food security for a growing global population underscores the importance of sustainable agriculture. Traditional practices often lead to land degradation and reduced agricultural productivity over time. Sustainable agriculture, which includes methods like agroecology and organic farming, aims to preserve the environment while maintaining or even enhancing crop yields.
Rise in Organic Farming Practices
A number of interrelated causes, including shifting consumer preferences, environmental concerns, and the need for agricultural sustainability, are fueling the growth of organic farming practices. Organic produce is in greater demand as a result of consumers' growing awareness of the negative effects that conventional farming practices have on their health and the environment. Since industrial pesticides, genetically modified organisms, and chemical fertilizers are avoided in organic farming, it appeals to consumers looking for healthier food options. Consumers gravitate towards organic items due to worries about pesticide residues on conventional produce and possible health hazards from prolonged exposure. The rise in organic farming reflects a growing alignment between consumer preferences, environmental awareness, and sustainable agricultural practices. This trend is reshaping farming landscapes globally and encouraging the adoption of holistic, environmentally friendly approaches to food production.
Restraints:
High production costs are a major barrier in several sectors, including agriculture. This difficulty results from a confluence of elements that may impede sustainability and profitability. High production costs in agriculture can have a variety of causes. Input costs can be high for things like seeds, fertilizer, insecticides, and machinery. Additionally, labor expenditures, particularly in areas with a labor shortage, can have a considerable impact on overall prices. Additionally, adhering to quality and environmental standards may need additional infrastructure and technology expenditures, which would increase the cost. High production costs can limit the accessibility of certain farming methods, technologies, or products to smaller farmers and less economically developed regions. This can perpetuate inequality in the agricultural sector and hinder the adoption of more sustainable practices.
Limited Shelf Life and Stability
Limited shelf life and stability are significant barriers, especially in sectors where uniformity and durability of products are essential, like agricultural and food manufacturing. This problem emerges when products, whether they be processed foods or agricultural products, deteriorate over time or lose quality, which affects their marketability, usefulness, and financial feasibility. Perishable foods including fruits, vegetables, and some crops have short shelf lives in agriculture because of elements like moisture, temperature, and microbial activity. Both growers and consumers may suffer considerable post-harvest losses as a result of this. Additionally, some agricultural inputs instability, such as bioinsecticides and organic fertilizers, might reduce their effectiveness and make them more difficult to use.
Opportunities:
Innovations in Bioinsecticide Formulations
The development of new bioinsecticide formulations has a promising chance to transform pest control methods in agriculture and other sectors. As more natural substitutes for conventional pesticides, bioinsecticides made from bacteria, fungi, and plant extracts have gained popularity. Their effectiveness, shelf life, and application techniques have, however, frequently presented difficulties. The chance is in developing sophisticated formulations to get around these constraints. Encapsulation methods that shield bioinsective agents from the environment, increase their stability, and prolong their shelf life are now being intensively researched by firms and researchers. For example, nanoformulations can optimize the release of bioinsecticides and enhance their adherence to pests, both of which will increase their effectiveness. Formulation innovations can also tailor bioinsecticides to specific pest and crop scenarios. Slow-release formulations could provide prolonged protection, reducing the need for frequent applications.
Growing Demand from Consumers for Produce Free of Residues
Growing consumer demand for produce free of chemical residues creates a large potential for sustainable farming methods as well as the agricultural industry. The market for produce free of pesticide residues is growing quickly as customers become more aware of the potential health dangers linked to pesticide residues on fruits, vegetables, and other foods. This need fits in with the broader movement towards healthier and more environmentally friendly eating options. Farmers that utilize organic or integrated pest control techniques to reduce the usage of chemical pesticides can take advantage of this opportunity by assuring consumers that their products are safer and of greater quality. For the agriculture industry, meeting the demand for residue-free produce requires a shift towards more environmentally friendly and health-conscious practices. This transition can lead to reduced chemical input costs, improved soil health, and decreased environmental pollution, contributing to long-term sustainability.
Segment Overview
By Type
Based on type, the global bioinsecticides market is divided into macrobial, microbial, and others. The microbial category dominates the market with the largest revenue share. Microbial bioinsecticides involve microorganisms such as bacteria, fungi, viruses, and protozoa. These microorganisms are formulated into products that target specific pest species. Examples include Bacillus thuringiensis, a bacterium used to control certain caterpillars, and Beauveria bassiana, a fungus that infects and kills various insect pests. Macrobials category encompasses larger organisms used as bioinsecticides, including predators and parasitoids. These beneficial insects, mites, nematodes, and other macroscopic organisms are introduced into agricultural systems to prey upon or parasitize pest insects. For instance, ladybugs are introduced to control aphid populations, and certain wasp species are used to parasitize and control caterpillar pests.
By Crop Type
Based on the crop type, the global bioinsecticides market is categorized into oilseeds and pulses, fruits and vegetables, and grains and cereals. The fruits and vegetables category leads the global bioinsecticides market with the largest revenue share. This segment encompasses a wide range of crops, such as tomatoes, apples, lettuce, and peppers. Fruits and vegetables are often susceptible to a variety of insect pests that can damage the appearance, taste, and marketability of the produce. Bioinsecticides provide a means to manage these pests while adhering to consumer demands for residue-free and environmentally friendly produce. The oilseeds and pulses category includes crops like soybeans, sunflowers, and lentils. These crops are vital sources of oils and proteins in the global diet. Bioinsecticides offer a targeted and environmentally friendly approach to controlling pest populations that can threaten the yield and quality of oilseeds and pulses. The grains and cereals category covers staple crops like wheat, rice, corn, and oats. Pest infestations in grains and cereals can lead to significant yield losses and quality degradation. Bioinsecticides offer a sustainable alternative to chemical pesticides for maintaining the productivity of these essential food crops.
By Applications
Based on applications, the global bioinsecticides market is segmented into seed treatment, soil treatment, and foliar spray. The foliar spray segment dominates the bioinsecticides market. Foliar sprays involve applying bioinsecticides directly to the leaves and stems of plants, targeting pests that feed on these parts. This method provides rapid and targeted control of pest populations that are present on or near the plant surface. Foliar sprays are commonly used for controlling insect pests like aphids, caterpillars, and mites. Soil treatments involve applying bioinsecticides to the soil, targeting pests in the soil ecosystem or those that emerge from the soil. Beneficial microorganisms can be introduced to the soil, establishing a population that can suppress pest populations or disrupt their life cycles. This approach is particularly effective for pests like root-feeding nematodes and soil-dwelling insects. Bioinsecticides applied as seed treatments involve coating the seeds with protective agents, which can include beneficial microorganisms or plant extracts. As the seeds germinate and grow, these bioinsecticides establish a protective zone around the emerging plants, deterring pests and promoting healthier growth from the outset.
Global Bioinsecticides Market Overview by Region
The global bioinsecticides market is categorized into North America, Europe, Asia-Pacific, and the Rest of the World. North America emerged as the leading region, capturing the largest market share in 2022. Advanced agricultural research and practices have a long history in North America, especially in the United States and Canada. This area has been in the forefront of incorporating cutting-edge technologies and environmentally friendly farming practices, such as the usage of bioinsecticides. Universities, research centers, and commercial businesses involved in agriculture make up North America's thriving research and innovation ecosystem. Modern bioinsecticide technologies can be developed and commercialized more easily in this setting, which stimulates market expansion. Consumers in North America are becoming more concerned about environmental sustainability, human health, and food safety. As a result of increased consumer demand for produce free of chemical residues, farmers have begun using bioinsecticides and other environmentally friendly pest control methods. In North America, strict laws on the use of chemical pesticides and environmental protection have promoted the adoption of more environmentally friendly pest management strategies, thus boosting the market for bioinsecticides.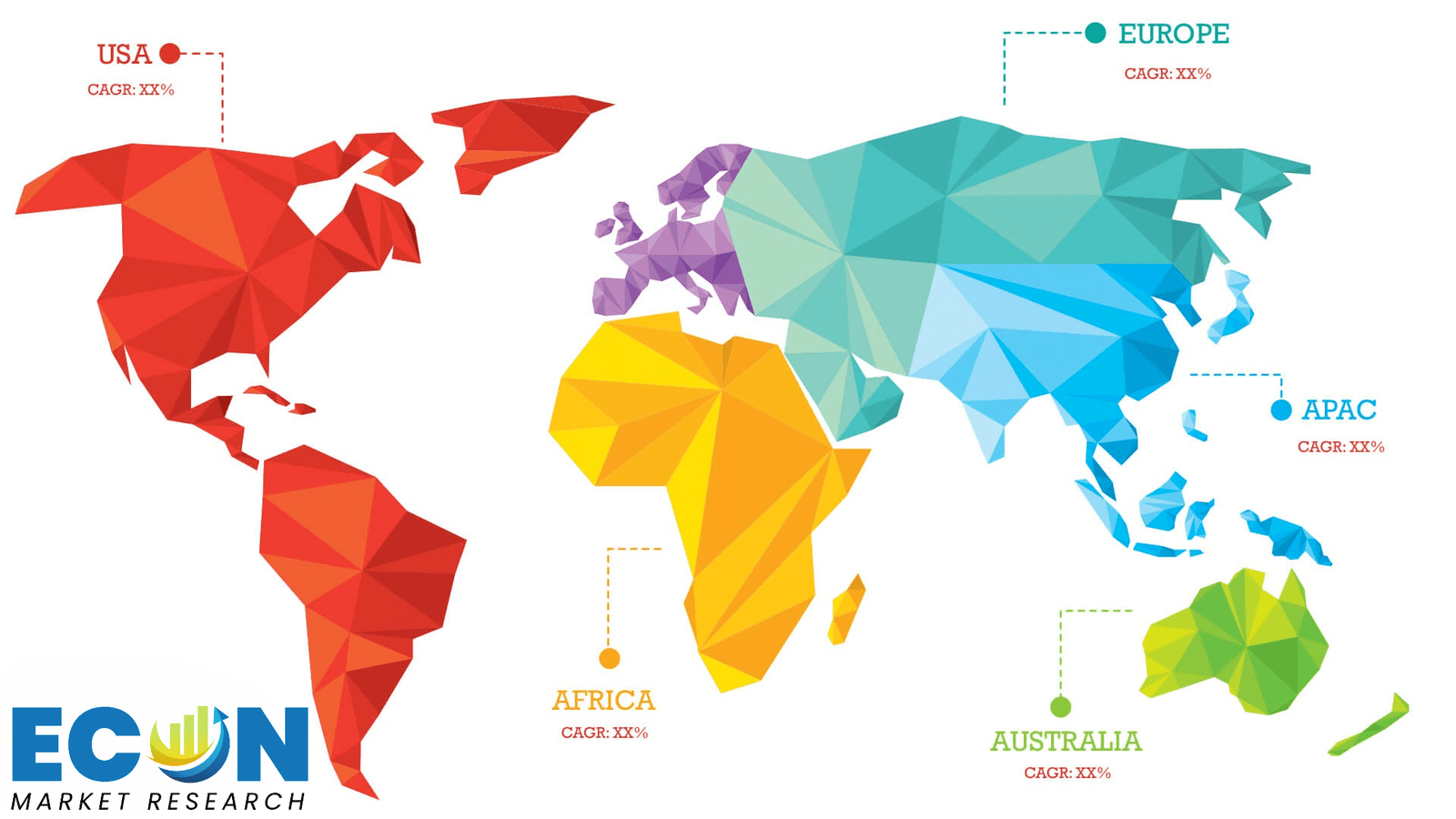 Global Bioinsecticides Market Competitive Landscape
In the global bioinsecticides market, a few major players exert significant market dominance and have established a strong regional presence. These leading companies remain committed to continuous research and development endeavors and actively engage in strategic growth initiatives, including product development, launches, joint ventures, and partnerships. By pursuing these strategies, these companies aim to strengthen their market position, expand their customer base, and capture a substantial share of the market.
Some of the prominent players in the global bioinsecticides market include BASF SE, Bayer AG, BIOBEST GROUP NV, Certis USA L.L.C, Novozymes, Marrone Bio Innovations, Syngenta, Nufarm, Som Phytopharma India Ltd., Valent BioSciences LLC, BioWorks Inc., Camson Biotechnologies Ltd, Andermatt Biocontrol AG, Kan Biosys Pvt. Ltd., Futureco Bioscience S.A., Kilpest India Ltd, BioSafe Systems, LLC., Vestaron Corporation, SDS Biotech K.K, NEOGEN Corporation., and various other key players.
Global Bioinsecticides Market Recent Developments
In January 2022, NemaTrident and UniSpore, two next-generation bioinsecticides, were purchased by Syngenta Crop Protection AG from top biocontrol technology developer, Bionema Limited. Customers will receive new and complementary solutions from NemaTrident and UniSpore to manage insect pests and resistance in an efficient and sustainable manner.
Scope of the Global Bioinsecticides Market Report
Bioinsecticides Market Report Segmentation
ATTRIBUTE

DETAILS

By Type

Macrobials

Microbials

Others

By Crop Type

Oilseeds and Pulses

Fruits and Vegetables

Grains and Cereals

By Applications

Seed Treatment

Soil Treatment

Foliar Spray

By Geography

North America (USA,

and Canada)

Europe (UK, Germany, France, Italy, Spain, Russia and Rest of Europe)

Asia Pacific (Japan, China, India, Australia, Southeast Asia and Rest of Asia Pacific)

Latin America (Brazil, Mexico, and Rest of Latin America)

Middle East & Africa (South Africa, GCC, and Rest of Middle East & Africa)

Customization Scope

Pricing
Objectives of the Study
The objectives of the study are summarized in 5 stages. They are as mentioned below:
Global Battery Management System Market

Size and Forecast:
To identify and estimate the market size for the global bioinsecticides market segmented by type, by crop type, by applications, region and by value (in U.S. dollars). Also, to understand the consumption/ demand created by consumers of bioinsecticides between 2019 and 2031.
Market Landscape and Trends:
To identify and infer the drivers, restraints, opportunities, and challenges for the global bioinsecticides market
Market Influencing Factors:
To find out the factors which are affecting the sales of bioinsecticides among consumers
To identify and understand the various factors involved in the global bioinsecticides market affected by the pandemic
To provide a detailed insight into the major companies operating in the market. The profiling will include the financial health of the company's past 2-3 years with segmental and regional revenue breakup, product offering, recent developments, SWOT analysis, and key strategies.
Intended Audience
Farmers and Agricultural Professionals

Researchers and Scientists

Entrepreneurs and Business Leaders

Industry Professionals and Consultants

Retailers, Wholesalers, and Distributors

Governments, Associations, and Industrial Bodies

Investors and Trade Experts
Research Methodology
Our research methodology has always been the key differentiating reason which sets us apart in comparison from the competing organizations in the industry. Our organization believes in consistency along with quality and establishing a new level with every new report we generate; our methods are acclaimed and the data/information inside the report is coveted. Our research methodology involves a combination of primary and secondary research methods. Data procurement is one of the most extensive stages in our research process. Our organization helps in assisting the clients to find the opportunities by examining the market across the globe coupled with providing economic statistics for each and every region. The reports generated and published are based on primary & secondary research. In secondary research, we gather data for global Market through white papers, case studies, blogs, reference customers, news, articles, press releases, white papers, and research studies. We also have our paid data applications which includes hoovers, Bloomberg business week, Avention, and others.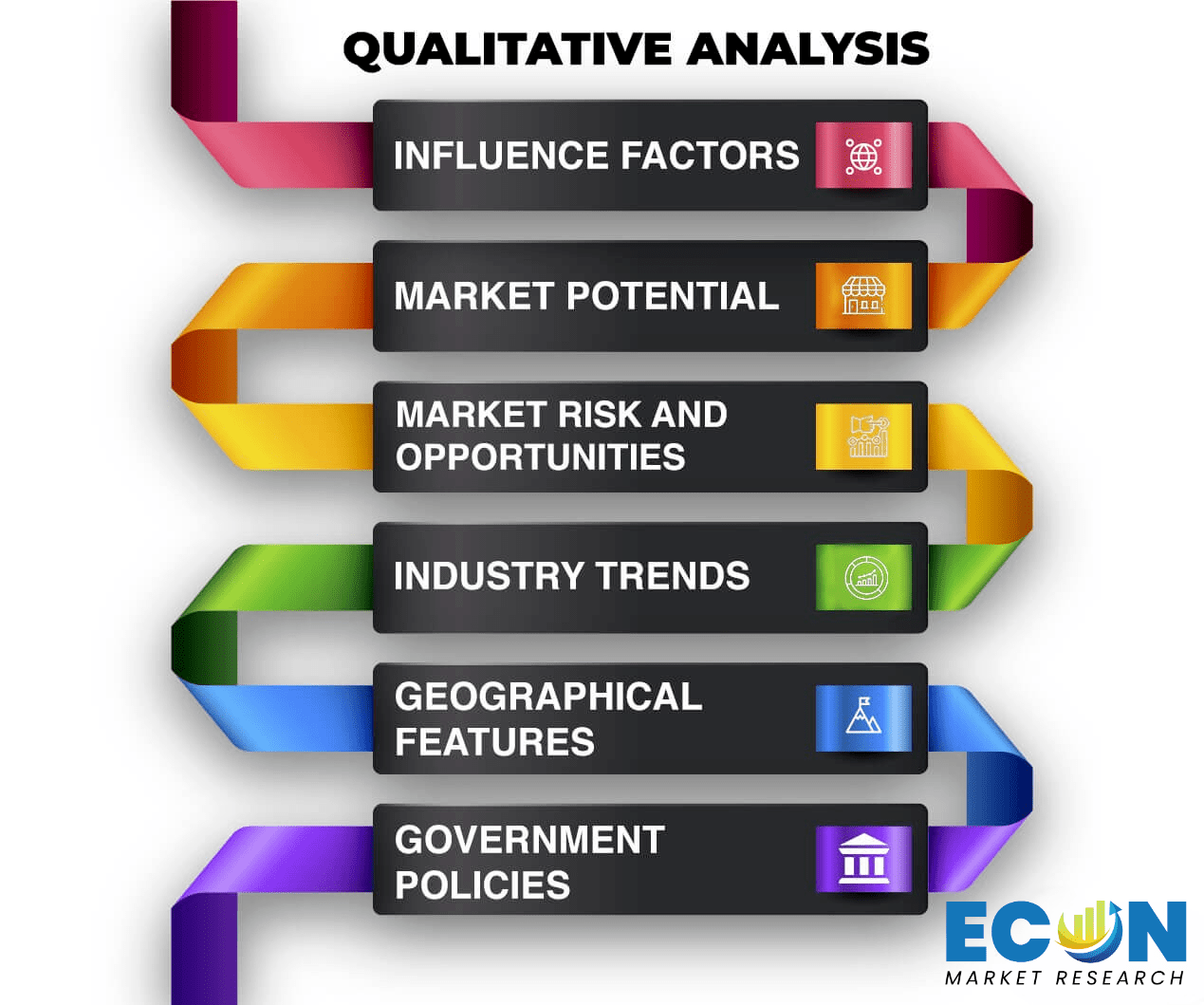 Data Collection
Data collection is the process of gathering, measuring, and analyzing accurate and relevant data from a variety of sources to analyze market and forecast trends. Raw market data is obtained on a broad front. Data is continuously extracted and filtered to ensure only validated and authenticated sources are considered. Data is mined from a varied host of sources including secondary and primary sources.

Primary Research
After the secondary research process, we initiate the primary research phase in which we interact with companies operating within the market space. We interact with related industries to understand the factors that can drive or hamper a market. Exhaustive primary interviews are conducted. Various sources from both the supply and demand sides are interviewed to obtain qualitative and quantitative information for a report which includes suppliers, product providers, domain experts, CEOs, vice presidents, marketing & sales directors, Type & innovation directors, and related key executives from various key companies to ensure a holistic and unbiased picture of the market. 
Secondary Research
A secondary research process is conducted to identify and collect information useful for the extensive, technical, market-oriented, and comprehensive study of the market. Secondary sources include published market studies, competitive information, white papers, analyst reports, government agencies, industry and trade associations, media sources, chambers of commerce, newsletters, trade publications, magazines, Bloomberg BusinessWeek, Factiva, D&B, annual reports, company house documents, investor presentations, articles, journals, blogs, and SEC filings of companies, newspapers, and so on. We have assigned weights to these parameters and quantified their market impacts using the weighted average analysis to derive the expected market growth rate.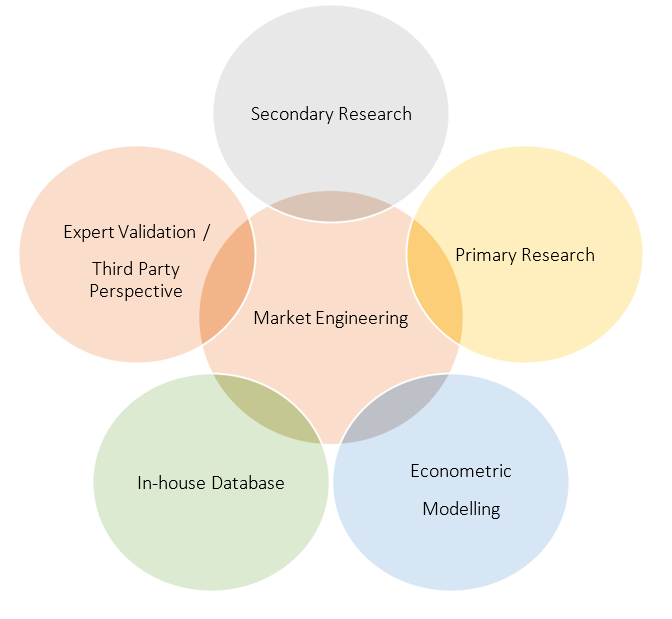 Top-Down Approach & Bottom-Up Approach
In the top – down approach, the Global Batteries for Solar Energy Storage Market was further divided into various segments on the basis of the percentage share of each segment. This approach helped in arriving at the market size of each segment globally. The segments market size was further broken down in the regional market size of each segment and sub-segments. The sub-segments were further broken down to country level market. The market size arrived using this approach was then crosschecked with the market size arrived by using bottom-up approach.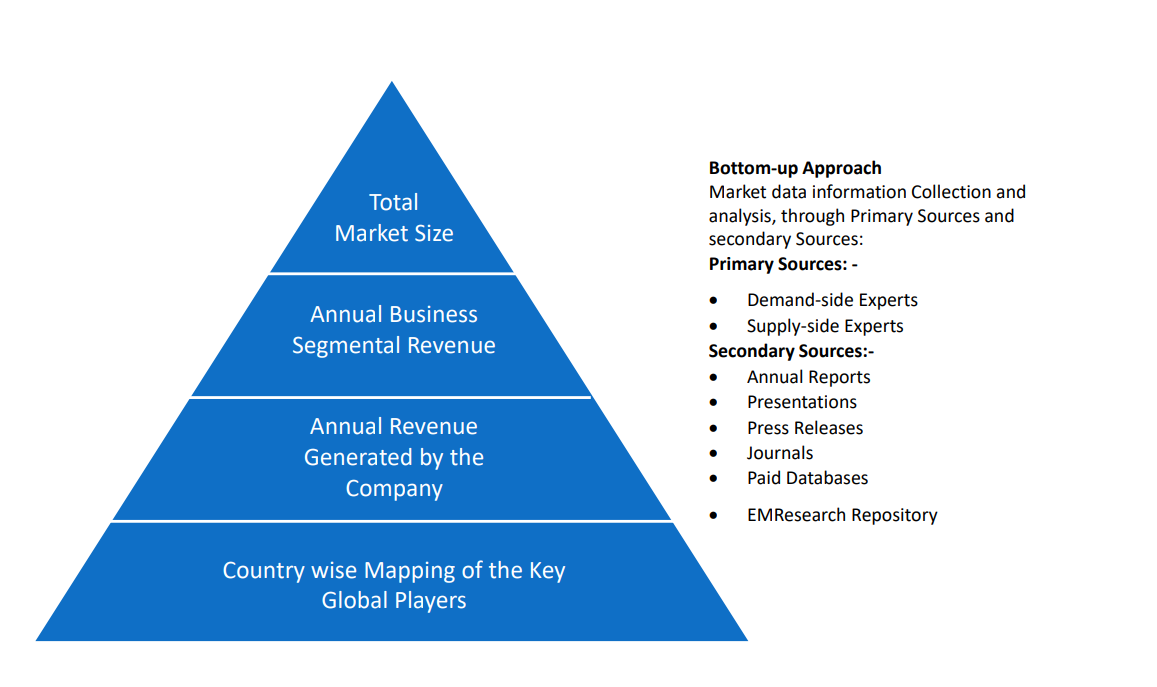 In the bottom-up approach, we arrived at the country market size by identifying the revenues and market shares of the key market players. The country market sizes then were added up to arrive at regional market size of the decorated apparel, which eventually added up to arrive at global market size.
This is one of the most reliable methods as the information is directly obtained from the key players in the market and is based on the primary interviews from the key opinion leaders associated with the firms considered in the research. Furthermore, the data obtained from the company sources and the primary respondents was validated through secondary sources including government publications and Bloomberg.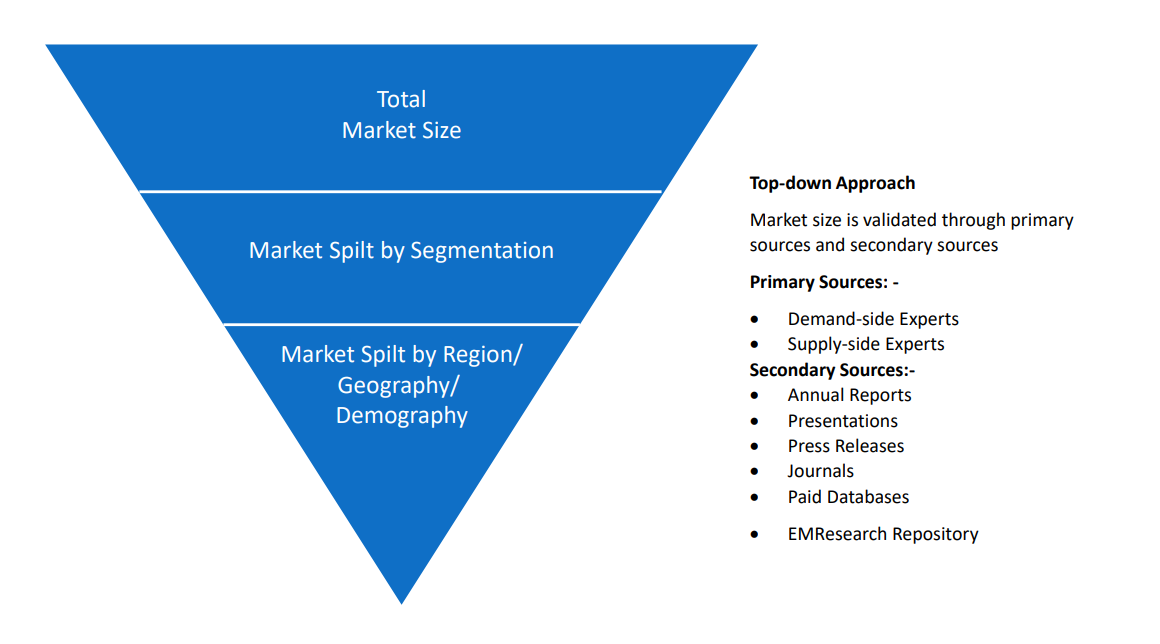 Market Analysis & size Estimation
Post the data mining stage, we gather our findings and analyze them, filtering out relevant insights. These are evaluated across research teams and industry experts. All this data is collected and evaluated by our analysts. The key players in the industry or markets are identified through extensive primary and secondary research. All percentage share splits, and breakdowns have been determined using secondary sources and verified through primary sources. The market size, in terms of value and volume, is determined through primary and secondary research processes, and forecasting models including the time series model, econometric model, judgmental forecasting model, the Delphi method, among Flywheel Energy Storage. Gathered information for market analysis, competitive landscape, growth trends, product development, and pricing trends is fed into the model and analyzed simultaneously.
Quality Checking & Final Review
The analysis done by the research team is further reviewed to check for the accuracy of the data provided to ensure the clients' requirements. This approach provides essential checks and balances which facilitate the production of quality data. This Type of revision was done in two phases for the authenticity of the data and negligible errors in the report. After quality checking, the report is reviewed to look after the presentation, Type and to recheck if all the requirements of the clients were addressed.