The Global Agricultural Robots Market was valued at USD 11.0 billion in 2023 and is estimated to reach approximately USD 48.1 billion by 2031, at a CAGR of 17.8% from 2023 to 2031. A new era of efficiency and sustainability has begun in the agriculture sector as a result of the adoption of agricultural robots. These robots, which are equipped with cutting-edge technologies, have revolutionized conventional agricultural methods and provide a number of advantages for both farmers and the environment. Agri-bots, often known as agricultural robots, are mechanized devices created to carry out various farming-related duties. These robots greatly improve the accuracy and productivity of agricultural activities, from planting and growing to harvesting and monitoring. With this technology, the sector can handle pressing issues including shortages of labor, escalating operating costs, and the demand for environmentally friendly practices. Furthermore, agricultural robots contribute to the concept of "precision agriculture." By collecting real-time data on soil conditions, weather patterns, and crop health, these robots enable farmers to make informed decisions, resulting in optimal resource allocation and increased yield. This data-driven approach enhances overall efficiency while reducing the need for excessive chemical usage, leading to more sustainable farming practices. The agricultural robots market represents a transformative leap forward for the agriculture industry. By combining cutting-edge technology with traditional farming practices, these robots are redefining how we cultivate, manage, and harvest crops. With their potential to enhance efficiency, productivity, and sustainability, agricultural robots are poised to play a pivotal role in shaping the future of food production.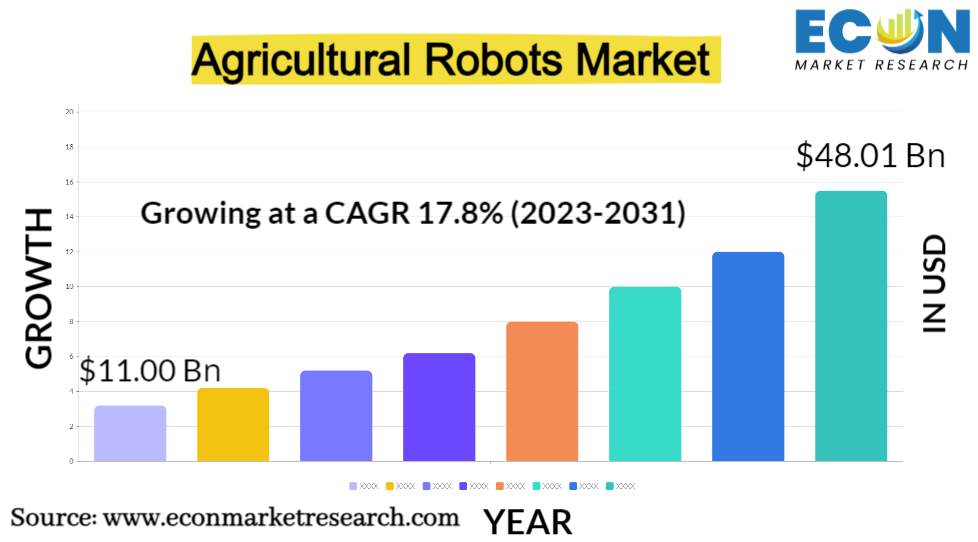 AGRICULTURAL ROBOTS MARKET: REPORT SCOPE & SEGMENTATION
| | |
| --- | --- |
| Report Attribute | Details |
| Estimated Market Value (2023) | 11.0 Bn |
| Projected Market Value (2031) | 48.1 Bn |
| Base Year | 2022 |
| Forecast Years | 2023 - 2031 |
| Scope of the Report | Historical and Forecast Trends, Industry Drivers and Constraints, Historical and Forecast Market Analysis by Segment- By Type, By Farming Environment, By Application, & Region |
| Segments Covered | By Type, By Farming Environment, By Application, & Region |
| Forecast Units | Value (USD Billion or Million), and Volume (Units) |
| Quantitative Units | Revenue in USD million/billion and CAGR from 2023 to 2031 |
| Regions Covered | North America, Europe, Asia Pacific, Latin America, and Middle East & Africa, and the Rest of World |
| Countries Covered | U.S., Canada, Mexico, U.K., Germany, France, Italy, Spain, China, India, Japan, South Korea, Brazil, Argentina, GCC Countries, and South Africa, among others |
| Report Coverage | Market growth drivers, restraints, opportunities, Porter's five forces analysis, PEST analysis, value chain analysis, regulatory landscape, market attractiveness analysis by segments and region, company market share analysis, and COVID-19 impact analysis. |
| Delivery Format | Delivered as an attached PDF and Excel through email, according to the purchase option. |
Global Agricultural Robots Market Dynamics
Advancements in technology, including AI, machine learning, and sensor technology, have enabled the development of sophisticated robots capable of performing complex tasks with precision. This has spurred innovation and attracted investments from both traditional agribusinesses and tech companies. The persistent global challenges of population growth and food security are pushing for increased agricultural productivity. Agricultural robots offer precision and automation, addressing labor shortages and enhancing yield potential. Also, the rising awareness of sustainability and environmental concerns is prompting a shift towards more efficient and eco-friendly farming practices. Agricultural robots enable the targeted application of resources, reducing waste and chemical usage. Moreover, government initiatives and subsidies aimed at modernizing agriculture further propel the adoption of agricultural robots. However, challenges like high initial costs, regulatory hurdles, and the need for farmer training remain. Competitive dynamics also play a role as companies vie to establish their market presence, resulting in rapid technological advancements and diverse robot offerings.
Global Agricultural Robots Market Drivers
Enhanced Productivity and Precision
The enhanced productivity and precision offered by agricultural robots constitute a key driver in the agricultural robots market. These robots are revolutionizing traditional farming methods by leveraging advanced technologies to accomplish tasks with unprecedented accuracy and efficiency. By automating various agricultural operations such as planting, seeding, and harvesting, agricultural robots mitigate the risk of human error and significantly expedite processes. Their exact navigation and application capabilities ensure uniform distribution of seeds, fertilizers, and other inputs, leading to optimal crop growth and yield. Moreover, these robots can operate tirelessly and consistently, minimizing downtime and maximizing output.
Labor Shortages and Workforce Transformation
Agricultural robots reduce reliance on manual labor by seamlessly executing various tasks autonomously or under remote control. This not only alleviates the strain caused by labor shortages but also empowers farmers to optimize their workforce by redirecting human efforts towards more strategic and managerial roles. Farmers can focus on decision-making, data analysis, and overseeing multiple robotic systems, thereby increasing operational efficiency. Furthermore, the integration of agricultural robots complements the changing demographic landscape, where younger generations with digital literacy and technological skills are entering the agricultural sector. These individuals can harness the potential of robotic technologies, ushering in a new era of farming that is both technologically advanced and appealing to the modern workforce.
Restraints:
High Initial Investment Costs
One of the significant restraints affecting the agricultural robots market is the high upfront investment required for purchasing and implementing robotic systems. The costs associated with acquiring advanced robotics technology, sensors, navigation systems, and other necessary components can be substantial. This financial barrier poses a challenge for smaller or resource-limited farmers who may find it difficult to justify the initial expenditure, even though the long-term benefits may be significant.
Limited Adaptability to Diverse Farming Environments
Agricultural robots often need to operate in diverse and challenging farming environments, ranging from large open fields to densely planted orchards. Designing robots that can effectively navigate and perform tasks in various terrains, weather conditions, and crop types remains a significant technical challenge. The lack of adaptability to specific farming scenarios may limit the versatility and applicability of robotic systems, constraining their adoption in certain regions or industries.
Opportunities:
Rise of Data-Driven Farming
The digital transformation of agriculture presents an opportunity for agricultural robots to play a pivotal role in data-driven farming. These robots are equipped with sensors and AI capabilities that collect and analyze real-time data from fields. This data-driven approach enables farmers to make informed decisions about planting, irrigation, pest control, and more. As the agricultural sector increasingly embraces data analytics, agricultural robots can serve as valuable tools for optimizing production and resource management.
Customization and Adaptability
The opportunity for customization and adaptability in the agricultural robots market represents a transformative shift towards more efficient and specialized farming practices. Agricultural robots equipped with advanced technologies, such as AI and machine learning, can be programmed and configured to perform specific tasks tailored to the requirements of different crops. Furthermore, the adaptability of agricultural robots enables their integration into specialized and niche markets. With the ability to fine-tune robotic systems, farmers can tap into these markets and diversify their agricultural production, potentially leading to increased profitability.
Segment Overview
By Type
Based on type, the global agricultural robots market is categorized into driverless tractors, unmanned aerial vehicles (UAVs), milking robots, automated harvest robots, material management, and others. The automated harvest robots category dominates the agricultural robots market with the largest revenue share. The dominance of the automated harvest robots category in the agricultural robots market reflects a significant shift in modern farming practices towards increased efficiency and productivity. These specialized robots are designed to perform the critical task of harvesting crops with precision, speed, and reduced reliance on manual labor. Automated harvest robots offer several key advantages that contribute to their market dominance. They address the longstanding issue of labor shortages in agriculture. Automated harvest robots improve overall operational efficiency. They can work tirelessly for extended periods, allowing farmers to harvest crops faster and more consistently than traditional manual methods. As technology continues to advance and these robots become more sophisticated and affordable, their dominance is likely to persist, shaping the future of crop harvesting and agricultural productivity.
By Farming Environment
Based on the farming environment, the global agricultural robots market is divided into indoor and outdoor. The outdoor category leads the global market with the largest revenue share. Outdoor agricultural robots are tailored for open-field farming environments, where they can navigate diverse terrains and changing weather conditions. These robots are capable of performing tasks like soil preparation, planting, irrigation, fertilization, pest management, and harvesting in large-scale outdoor settings. Outdoor robots often utilize GPS, sensors, and rugged design to navigate, monitor, and interact with crops. Where, Indoor agricultural robots are primarily designed to operate within controlled environments such as greenhouses, vertical farms, and indoor hydroponic systems. They can handle activities like planting, seeding, transplanting, and tending to crops in soilless systems.
By Application
Based on application, the global agricultural robots market is segmented into dairy management, irrigation management, harvest management, soil management, inventory management, and others. The soil management segment dominates the agricultural robots market. Soil management is a fundamental aspect of modern agriculture, and agricultural robots are driving transformative changes in this domain. Agricultural robots specializing in soil management have reshaped traditional cultivation methods by leveraging cutting-edge technology to enhance soil health and optimize crop production. These robots offer precision and efficiency in various soil-related tasks, including precise nutrient application, seed planting, and weed management. By utilizing advanced sensors and data analytics, these robots can assess soil conditions in real-time and tailor their actions accordingly. This level of precision minimizes resource wastage, reduces the need for agrochemicals, and ensures crops receive optimal care.
Global Agricultural Robots Market Overview by Region
The global agricultural robots market is categorized into North America, Europe, Asia-Pacific, and the Rest of the World. Asia Pacific emerged as the leading region, capturing the largest market share. Asia Pacific is home to some of the world's most populous and agriculturally significant countries, such as China, India, and Japan. The pressing need to feed growing populations has spurred a proactive approach to embracing technological innovation, making agricultural robots a compelling solution to address labor shortages and increase productivity. The robust technology and manufacturing ecosystem in the Asia Pacific fosters innovation and cost-effective production of agricultural robots. This enables local companies to develop and deploy cutting-edge robotic solutions that cater to the unique needs of regional farmers. Also, government support and initiatives aimed at modernizing agriculture also play a role in Asia Pacific's leadership. Subsidies, research funding, and policy frameworks encouraging the adoption of technology in farming provide a conducive environment for agricultural robot deployment.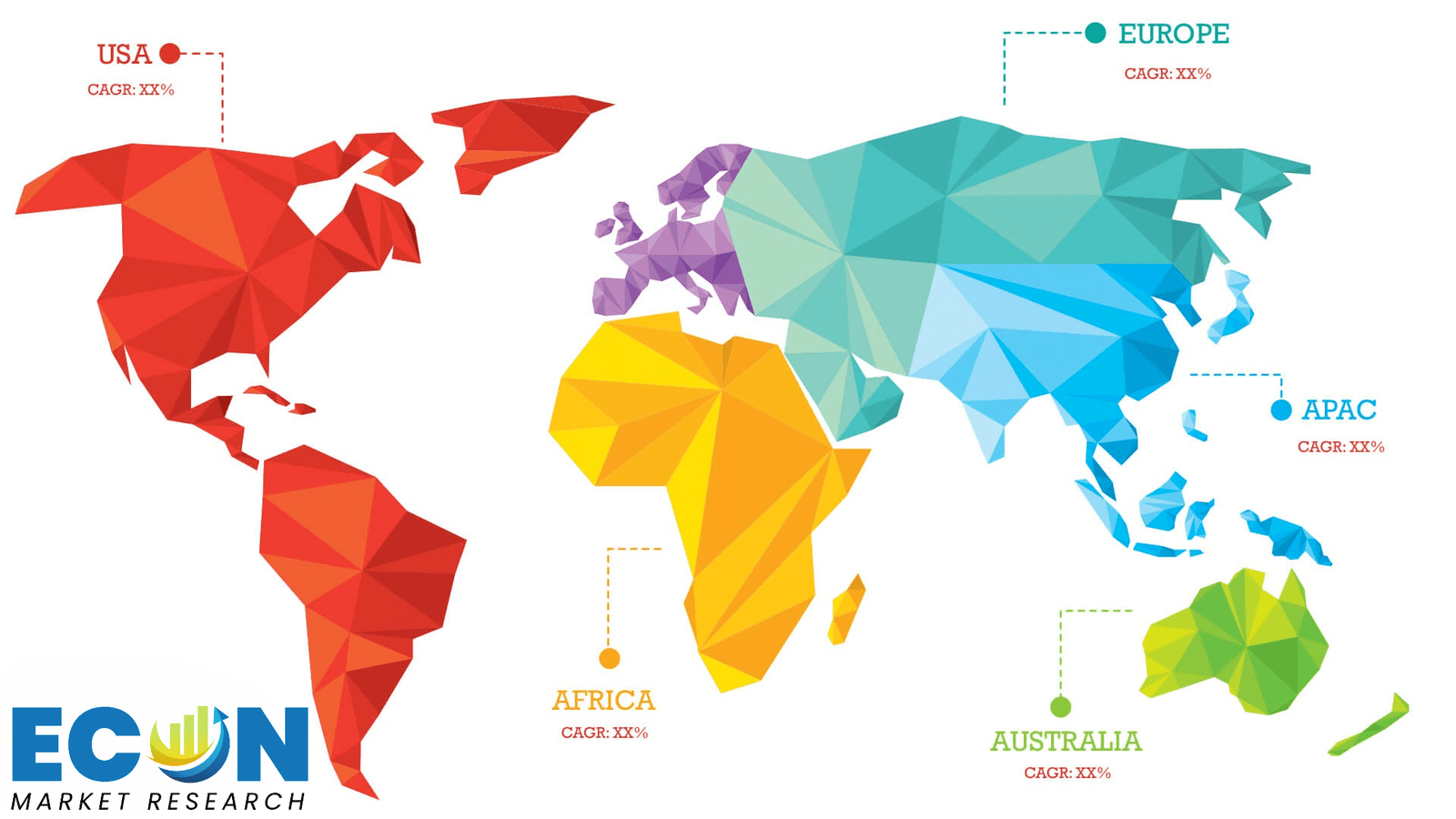 Global Agricultural Robots Market Competitive Landscape
In the global agricultural robots market, a few major players exert significant market dominance and have established a strong regional presence. These leading companies remain committed to continuous research and development endeavors and actively engage in strategic growth initiatives, including product development, launches, joint ventures, and partnerships. By pursuing these strategies, these companies aim to strengthen their market position, expand their customer base, and capture a substantial share of the market.
Some of the prominent players in the global agricultural robots market include Clearpath Robotics Inc., AgEagle Aerial Systems Inc., Trimble Inc., Deere & Company, AgJunction , DeLaval, Abundant Robots, Grownetics, Inc. , Auroras s.r.l. , GAMAYA, YANMAR HOLDINGS CO., LTD, Kubota Agricultural Machinery India Pvt. Ltd., AGCO Corporation, Harvest Automation, Harvest CROO Robotics LLC., and various other key players.
Global Agricultural Robots Market Recent Developments
In February 2022, Verdant Robotics Delivers its First Multi-Action Autonomous Farm Robot for Specialty Crops. Verdant Robotics has announced the extension of its robot-as-a-service (RaaS) model to enable access for additional speciality crop growers to answer farmers' desires for more profitable and sustainable growing practices.
In February 2022, Naio Technologies launches new Orio agriculture robot at World Ag Expo 2022. According to Ingrid Sarlandie, COO of Naio Technologies, "The Orio is a sustainable alternative to using herbicides that respects soils, enhances working conditions, and collects data for smart farming. By merging cutting-edge robots and AI technologies, Orio provides a sustainable, useful, and smart agricultural solution.
Scope of the Global Agricultural Robots Market Report
Agricultural Robots Market Report Segmentation
ATTRIBUTE

DETAILS

By Type

Driverless Tractors

Unmanned Aerial Vehicles (UAVs)

Milking Robots

Automated Harvest Robots

Material Management

Others

By Farming Environment

By Application

Dairy Management

Irrigation Management

Harvest Management

Soil Management

Inventory Management

Others

By Geography

North America (USA,

and Canada)

Europe (UK, Germany, France, Italy, Spain, Russia and Rest of Europe)

Asia Pacific (Japan, China, India, Australia, Southeast Asia and Rest of Asia Pacific)

Latin America (Brazil, Mexico, and Rest of Latin America)

Middle East & Africa (South Africa, GCC, and Rest of Middle East & Africa)

Customization Scope

Pricing
Objectives of the Study
The objectives of the study are summarized in 5 stages. They are as mentioned below:
Global Agricultural Robots Market

Size and Forecast:
To identify and estimate the market size for the global agricultural robots market segmented by type, By farming environment, By application, region and by value (in U.S. dollars). Also, to understand the consumption/ demand created by consumers of agricultural robots between 2019 and 2031.
Market Landscape and Trends:
To identify and infer the drivers, restraints, opportunities, and challenges for the global agricultural robots market
Market Influencing Factors:
To find out the factors which are affecting the sales of agricultural robots among consumers
To identify and understand the various factors involved in the global agricultural robots market affected by the pandemic
To provide a detailed insight into the major companies operating in the market. The profiling will include the financial health of the company's past 2-3 years with segmental and regional revenue breakup, product offering, recent developments, SWOT analysis, and key strategies.
Intended Audience
Robot Manufacturers

Raw Material Suppliers

Retailers, Wholesalers, and Distributors

Governments, Associations, and Industrial Bodies

Investors and Trade Experts
Research Methodology
Our research methodology has always been the key differentiating reason which sets us apart in comparison from the competing organizations in the industry. Our organization believes in consistency along with quality and establishing a new level with every new report we generate; our methods are acclaimed and the data/information inside the report is coveted. Our research methodology involves a combination of primary and secondary research methods. Data procurement is one of the most extensive stages in our research process. Our organization helps in assisting the clients to find the opportunities by examining the market across the globe coupled with providing economic statistics for each and every region. The reports generated and published are based on primary & secondary research. In secondary research, we gather data for global Market through white papers, case studies, blogs, reference customers, news, articles, press releases, white papers, and research studies. We also have our paid data applications which includes hoovers, Bloomberg business week, Avention, and others.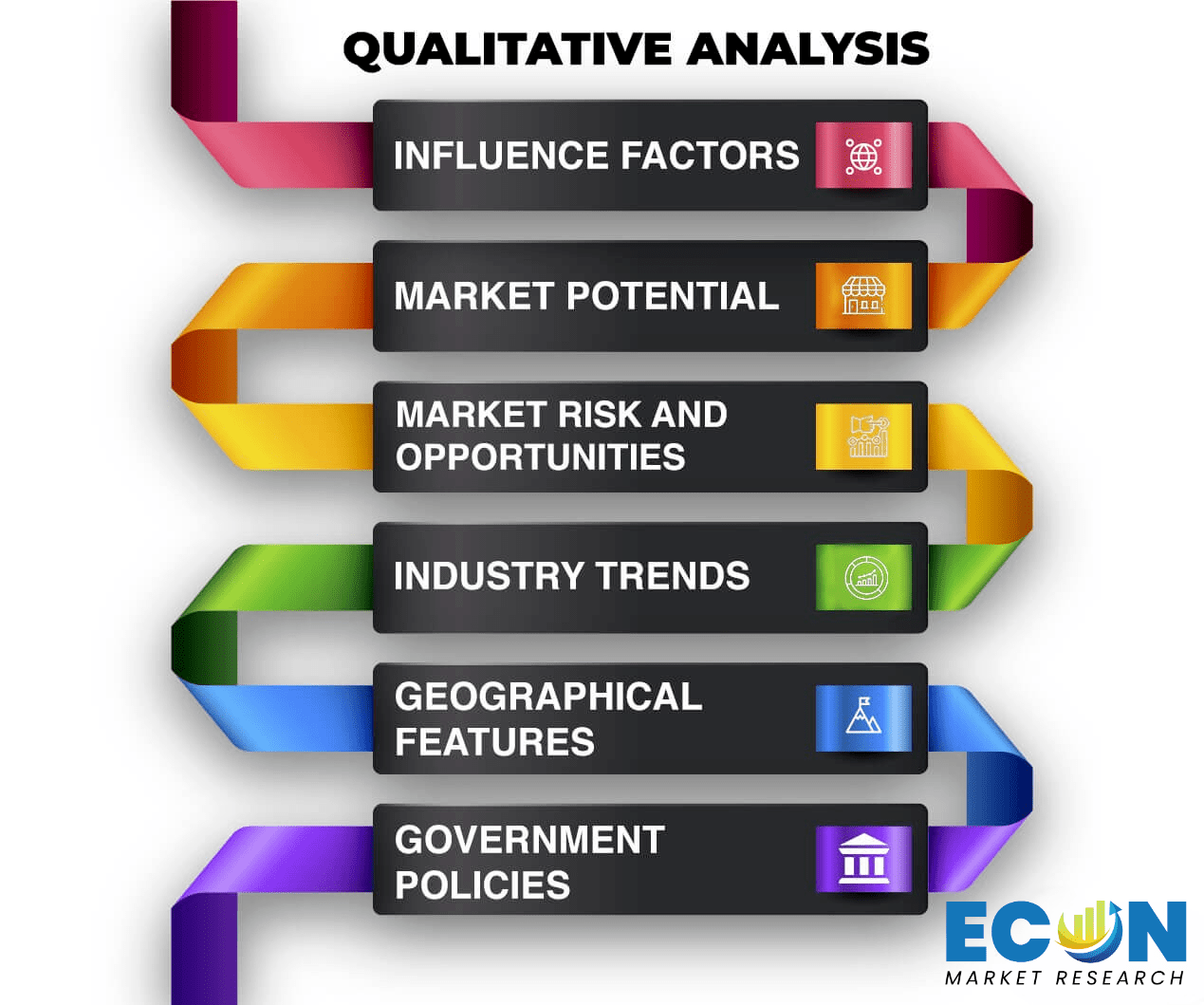 Data Collection
Data collection is the process of gathering, measuring, and analyzing accurate and relevant data from a variety of sources to analyze market and forecast trends. Raw market data is obtained on a broad front. Data is continuously extracted and filtered to ensure only validated and authenticated sources are considered. Data is mined from a varied host of sources including secondary and primary sources.

Primary Research
After the secondary research process, we initiate the primary research phase in which we interact with companies operating within the market space. We interact with related industries to understand the factors that can drive or hamper a market. Exhaustive primary interviews are conducted. Various sources from both the supply and demand sides are interviewed to obtain qualitative and quantitative information for a report which includes suppliers, product providers, domain experts, CEOs, vice presidents, marketing & sales directors, Type & innovation directors, and related key executives from various key companies to ensure a holistic and unbiased picture of the market. 
Secondary Research
A secondary research process is conducted to identify and collect information useful for the extensive, technical, market-oriented, and comprehensive study of the market. Secondary sources include published market studies, competitive information, white papers, analyst reports, government agencies, industry and trade associations, media sources, chambers of commerce, newsletters, trade publications, magazines, Bloomberg BusinessWeek, Factiva, D&B, annual reports, company house documents, investor presentations, articles, journals, blogs, and SEC filings of companies, newspapers, and so on. We have assigned weights to these parameters and quantified their market impacts using the weighted average analysis to derive the expected market growth rate.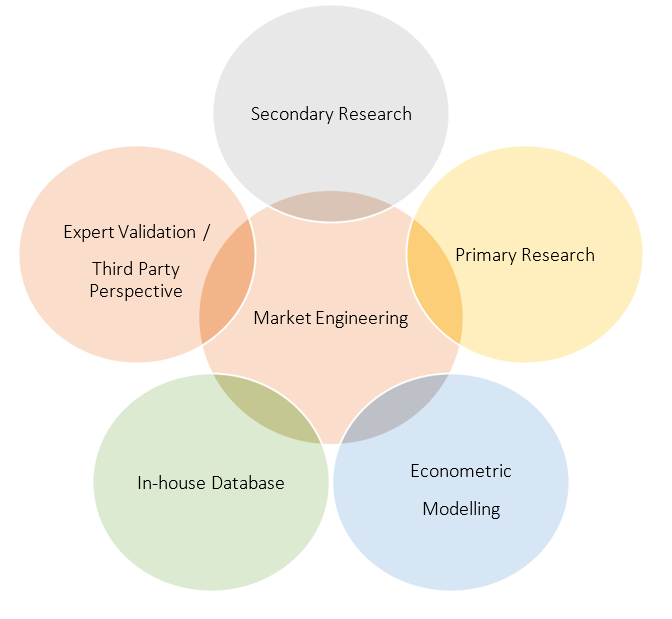 Top-Down Approach & Bottom-Up Approach
In the top – down approach, the Global Batteries for Solar Energy Storage Market was further divided into various segments on the basis of the percentage share of each segment. This approach helped in arriving at the market size of each segment globally. The segments market size was further broken down in the regional market size of each segment and sub-segments. The sub-segments were further broken down to country level market. The market size arrived using this approach was then crosschecked with the market size arrived by using bottom-up approach.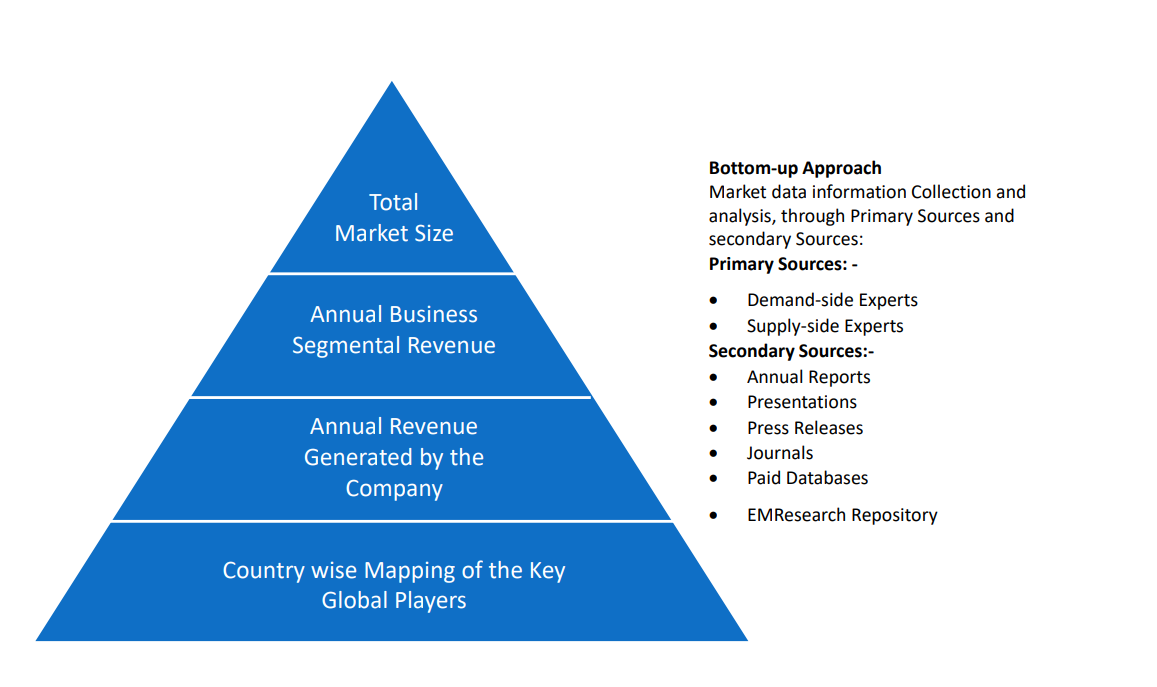 In the bottom-up approach, we arrived at the country market size by identifying the revenues and market shares of the key market players. The country market sizes then were added up to arrive at regional market size of the decorated apparel, which eventually added up to arrive at global market size.
This is one of the most reliable methods as the information is directly obtained from the key players in the market and is based on the primary interviews from the key opinion leaders associated with the firms considered in the research. Furthermore, the data obtained from the company sources and the primary respondents was validated through secondary sources including government publications and Bloomberg.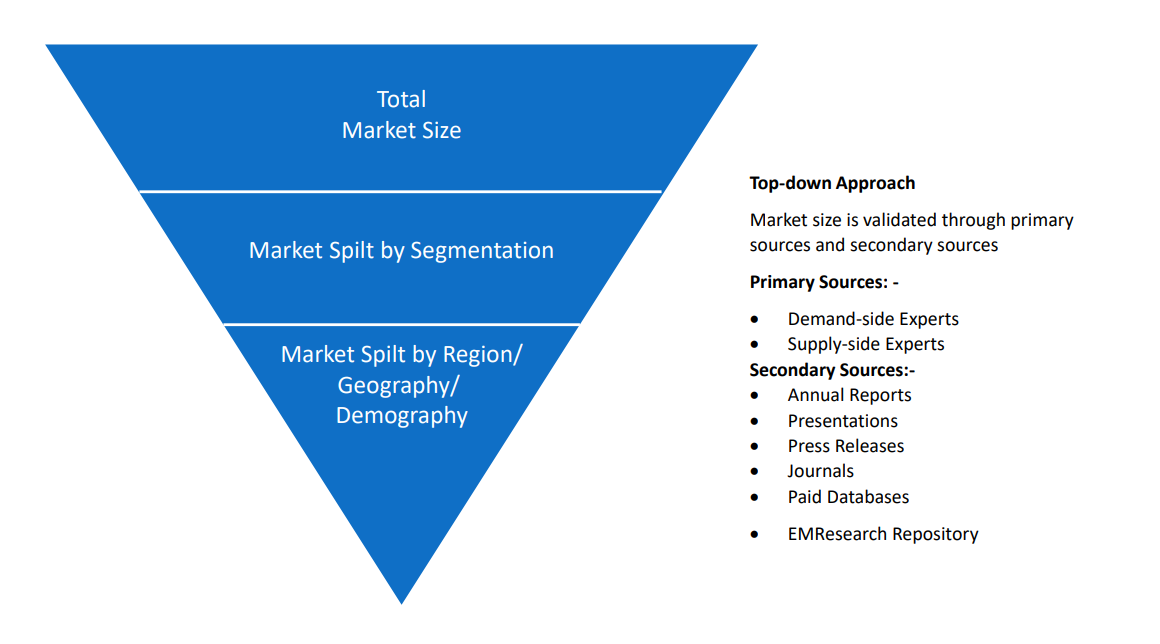 Market Analysis & size Estimation
Post the data mining stage, we gather our findings and analyze them, filtering out relevant insights. These are evaluated across research teams and industry experts. All this data is collected and evaluated by our analysts. The key players in the industry or markets are identified through extensive primary and secondary research. All percentage share splits, and breakdowns have been determined using secondary sources and verified through primary sources. The market size, in terms of value and volume, is determined through primary and secondary research processes, and forecasting models including the time series model, econometric model, judgmental forecasting model, the Delphi method, among Flywheel Energy Storage. Gathered information for market analysis, competitive landscape, growth trends, product development, and pricing trends is fed into the model and analyzed simultaneously.
Quality Checking & Final Review
The analysis done by the research team is further reviewed to check for the accuracy of the data provided to ensure the clients' requirements. This approach provides essential checks and balances which facilitate the production of quality data. This Type of revision was done in two phases for the authenticity of the data and negligible errors in the report. After quality checking, the report is reviewed to look after the presentation, Type and to recheck if all the requirements of the clients were addressed.