The Global Frozen Potato Market was valued at USD 63.8 billion in 2022 and is estimated to reach approximately USD 94.5 billion by 2031, at a CAGR of 4.4% from 2023 to 2031. The frozen potato business has experienced rapid expansion and change. It was first developed as an easy way to preserve and eat potatoes all year long and has since grown into a booming global industry. Fresh potatoes are processed into frozen potatoes by washing, peeling, slicing, blanching, and freezing them to preserve their flavour and nutritional content. By using this method, their shelf life is increased while maintaining flavour and texture. Due to changing lives and hectic schedules, the industry has seen a boom in demand, making frozen potatoes a standard in homes all over the world. The market offers a wide variety to suit a variety of consumer interests, ranging from traditional items like french fries and hash browns to cutting-edge goods like potato wedges and sliced potatoes.The market has also expanded as a result of the rising popularity of fast food restaurants and the rising popularity of home-cooked meals. Frozen potatoes are now a common item in the food service industry due to their convenience and adaptability in commercial food service settings. The frozen potato market is still thriving despite obstacles like the health risks connected with fried potato products. Manufacturers are putting more of an emphasis on baked and air-fried alternatives as better replacements. The versatility of the potato is demonstrated by this growing sector, assuring its continued availability on dinner tables across the world.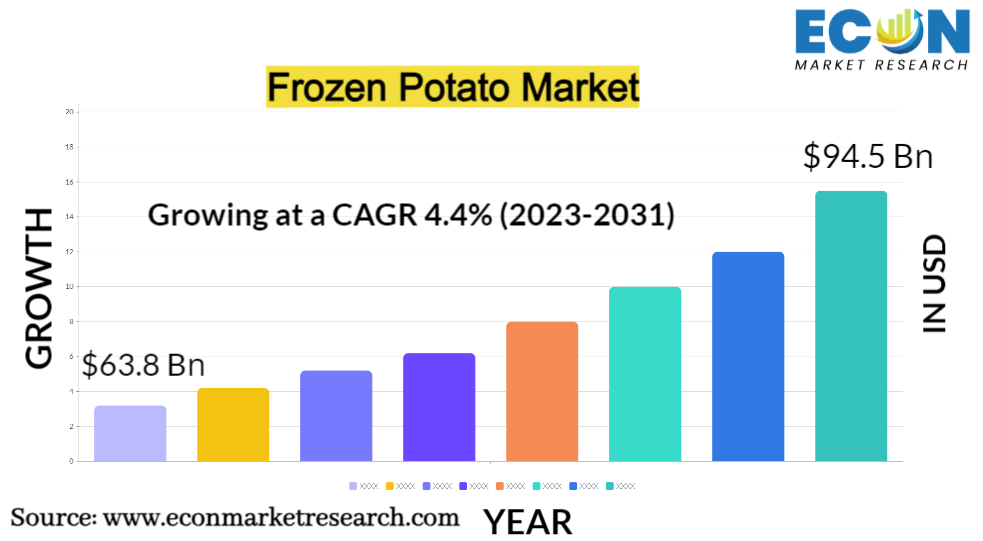 FROZEN POTATO MARKET: REPORT SCOPE & SEGMENTATION
| | |
| --- | --- |
| Report Attribute | Details |
| Estimated Market Value (2022) | 63.8 Bn |
| Projected Market Value (2031) | 94.5 Bn |
| Base Year | 2022 |
| Forecast Years | 2023 - 2031 |
| Scope of the Report | Historical and Forecast Trends, Industry Drivers and Constraints, Historical and Forecast Market Analysis by Segment- By Product, By End User, & Region |
| Segments Covered | By Product, By End User, & Region |
| Forecast Units | Value (USD Billion or Million), and Volume (Units) |
| Quantitative Units | Revenue in USD million/billion and CAGR from 2023 to 2031 |
| Regions Covered | North America, Europe, Asia Pacific, Latin America, and Middle East & Africa, and the Rest of World |
| Countries Covered | U.S., Canada, Mexico, U.K., Germany, France, Italy, Spain, China, India, Japan, South Korea, Brazil, Argentina, GCC Countries, and South Africa, among others |
| Report Coverage | Market growth drivers, restraints, opportunities, Porter's five forces analysis, PEST analysis, value chain analysis, regulatory landscape, market attractiveness analysis by segments and region, company market share analysis, and COVID-19 impact analysis. |
| Delivery Format | Delivered as an attached PDF and Excel through email, according to the purchase option. |
Global Frozen Potato Market Dynamics
The market for frozen potatoes has expanded due to consumer demand for quick-to-prepare meal items. Frozen potato goods, such as french fries and potato wedges, have become more and more popular as a result of busy lifestyles and the desire for quick meal alternatives. Globalization of the frozen potato business has been largely attributed to trading on a worldwide scale. Potatoes are cultivated in numerous nations and traded as both raw materials and completed goods, which helps to expand and diversify the market. Consumer preferences have changed in favour of healthier products as a result of growing health awareness. To appeal to consumers who are health-conscious, producers are reacting by providing low-fat, low-sodium, and organic frozen potato products. The quality and shelf life of frozen potato products have increased because to advancements in freezing and packaging technology, increasing both their attractiveness to consumers and food service operators. Environmental and sustainability issues are becoming more and more crucial. By using environmentally friendly packaging and procuring potatoes from sustainable sources, the sector is attempting to lower its carbon footprint. The market for frozen potatoes is fiercely competitive, and businesses are always coming up with new ideas to set themselves apart. Marketing techniques, flavour modifications, and new product introductions are typical strategies to increase market share. Regulations for food labeling and safety have an impact on the market. For market participants to retain consumer confidence and market access, compliance with these standards is essential.
Global Frozen Potato Market Drivers
Convenience and Time-Saving
The frozen potato market is mostly driven by the convenience and time-saving features of frozen potato products. Consumers are always looking for ways to make meal preparation easier while maintaining quality and taste. This demand is excellently met by frozen potato goods including potato wedges, hash browns, and french fries. First and foremost, using frozen potato products drastically cuts down on the time and work needed to prepare meals. Frozen kinds of potatoes arrive per-processed and prepared to cook, in contrast to fresh potatoes, which require washing, peeling, and chopping. This makes potatoes a convenient option for busy people and families because it allows consumers to enjoy their favourite potato recipes without the inconvenience of time-consuming preparation.Additionally, frozen potato products provide consistent quality and flavour, doing away with the uncertainty brought on by the inherent differences in fresh potatoes. Customers can rely on a consistent dining experience with frozen alternatives, whether it's the ideal crispiness of french fries or the uniformity of potato wedges. Additionally, consumers can experiment with other cuisines and cooking styles because of the availability of a wide variety of frozen potato products and flavours, giving their meals more adaptability.
Globalization and International Trade
The worldwide interdependence of potato production and distribution might be seen as this force. Globalization has broadened the frozen potato market's potential by promoting cross-border trade in both unfinished and finished potato goods. In different parts of the world, where each has its own distinctive characteristics, climatic circumstances, and harvesting seasons, potatoes are farmed. Due to the ability of diverse regions with varying growth seasons to complement one anther's output, frozen potato products are available all year round. Additionally, globalization has paved the way for cross-border partnerships and collaborations within the sector, fostering information sharing and technical development. Additionally, it has made it possible for the market to adjust to shifting consumer preferences and dietary fads around the globe.
Restraints:
Health Concerns and Nutritional Value
One of the main issues is how fried frozen potato products, like french fries, are prepared and consumed. These foods are frequently linked to high fat content from deep frying, which raises concerns regarding weight gain and cardiovascular health. Furthermore, the nutritional value of some frozen potato products has been questioned due to the use of unnatural preservatives, chemicals, and sodium in excess. Customers are becoming more health conscious, and this trend has increased demand for better substitutes. Manufacturers are responding by creating baked, air-fried, or lower-fat variations of frozen potato items to allay these worries. It is difficult to get over the misconception that frozen potato products are fundamentally less healthful than fresh ones, though.
Seasonality and Weather Impact
Temperature, precipitation, and growing conditions all have a substantial impact on crop yields, making the weather a critical factor in potato production. Reduced potato harvests in particular areas can have an impact on the availability of raw materials for the production of frozen potatoes. Adverse meteorological conditions, such as droughts, floods, or unusually warm temperatures, can cause this. Such supply interruptions may raise production costs and lead to possible pricing changes. Transport and logistics are also impacted by weather-related issues. Severe weather can affect supply chains, potentially leading to delays or higher prices. It can also impede the distribution of frozen potato goods to merchants or the transportation of raw potatoes to processing facilities.
Opportunities:
Developing middle classes frequently have rising incomes and evolving eating choices in emerging economies. There is an increasing preference for convenience eating among these populations as they become more urbanized and time-constrained, which makes frozen potato products an enticing option. The frozen potato market can reach a consumer base that has not yet been reached by focusing its marketing efforts and product offers on these locations. A fantastic opportunity exists to promote frozen products as a practical and value-added alternative in areas where potatoes are a main crop but frozen potato consumption is rather low. To develop a supply chain and distribution network, this can involve working with nearby farmers and processors.
Innovative Flavors and Varieties
Innovation in flavours can take many forms, from the use of strong, exotic seasonings to the creation of fusion-inspired concoctions that are influenced by many world cuisines. For instance, dishes with flavours like curry-flavored hash browns, truffle-infused potato wedges, and spicy Sriracha fries may appeal to intrepid foodies looking for new culinary experiences. Additionally, adding plant-based and healthier options to the product selection, like sweet potato fries or potato products with added vegetables, satisfies the rising consumer demand for wholesome and plant-forward solutions. These substitutes offer choices for people with dietary limitations or preferences in addition to catering to health-conscious consumers. Frozen potato products can be made more visually appealing and exciting by using a variety of shapes and cuts, such as waffle-cut fries, spiralized potatoes, or loaded potato tots.
Segment Overview
By Product
Based on product, the global frozen potato market is divided into french fries, hash brown, shapes, mashed, sweet potatoes/yam, battered/cooked, topped/stuffed, others. The french fries category dominates the market with the largest revenue share.French fries are perhaps the most iconic and widely consumed frozen potato product. They come in various cuts, including thin, shoestring fries, classic straight-cut, and crinkle-cut varieties, offering a versatile option for snacking or pairing with burgers and sandwiches. Hash browns are another popular choice, appreciated for their crispy and golden-brown texture. They are a breakfast favorite but can also be enjoyed as a side dish or in casseroles.Frozen potato products are available in an array of fun and creative shapes, including smiley faces, stars, animals, and more. These shapes are especially appealing to children and can make mealtime more enjoyable. Mashed potatoes offer a comforting and classic side dish option. These frozen versions often come with various seasonings and can be quickly prepared for a comforting meal. Sweet potato and yam products cater to those looking for a healthier alternative. They are often available as fries, wedges, or mashed sweet potatoes, offering a unique flavor profile and added nutritional benefits. Battered or pre-cooked frozen potato products, such as potato wedges or potato skins, require minimal preparation and are perfect for quick snacks or appetizers.
By End-User
Based on end-user, the global frozen potato market is segmented into residential and commercial. The commercial segment dominates the frozen potato market. The commercial segment involves the use of frozen potato products in foodservice establishments, including restaurants, fast-food chains, cafeterias, and catering services. These establishments purchase frozen potato products in larger quantities to serve customers in commercial settings. Within this segment, the demand for frozen potato products is influenced by factors like menu planning, cost-effectiveness, and the need to maintain consistent quality and taste across multiple servings. Commercial applications include serving frozen french fries in restaurants, offering hash browns as part of breakfast menus, or using frozen potato products as ingredients in larger-scale food preparation.The residential segment encompasses frozen potato products that are primarily purchased and prepared by individuals and families for consumption at home. In this category, consumers buy frozen potato items from grocery stores or supermarkets and cook them in their own kitchens. This segment caters to the convenience-seeking home cooks who appreciate the quick and easy meal options that frozen potato products offer. It includes products like frozen french fries, hash browns, sweet potato fries, and various others that are enjoyed as sides or snacks in domestic settings.
Global Frozen Potato Market Overview by Region
The global frozen potato market is categorized into North America, Europe, Asia-Pacific, and the Rest of the World. Asia-Pacific emerged as the leading region, capturing the largest market share in 2022. Asia-Pacific has become the market leader for frozen potatoes worldwide. First and foremost, the need for quick and simple to prepare food options has increased due to the rising urbanization and changing lifestyles in Asia-Pacific. The busy schedules of metropolitan populations throughout the region are perfectly matched by frozen potato products, which provide quick and hassle-free meal choices. Furthermore, a range of frozen potato products have been adopted thanks to Asia-Pacific's different culinary preferences. Consumers in the area have welcomed these items' adaptability, whether it is combining distinctive shapes and flavours with traditional foods or savoring crispy french fries with regional spices.A rise in the use of frozen potato products as sides or major courses is also a result of the growing popularity of fast-food franchises and Western-style eating facilities. These businesses frequently rely on the reliability and practicality that frozen potato goods provide. In addition, the agricultural sectors of nations like China and India have experienced notable advancements in the production of potatoes, making these countries crucial players in both the sourcing and processing of frozen potato goods.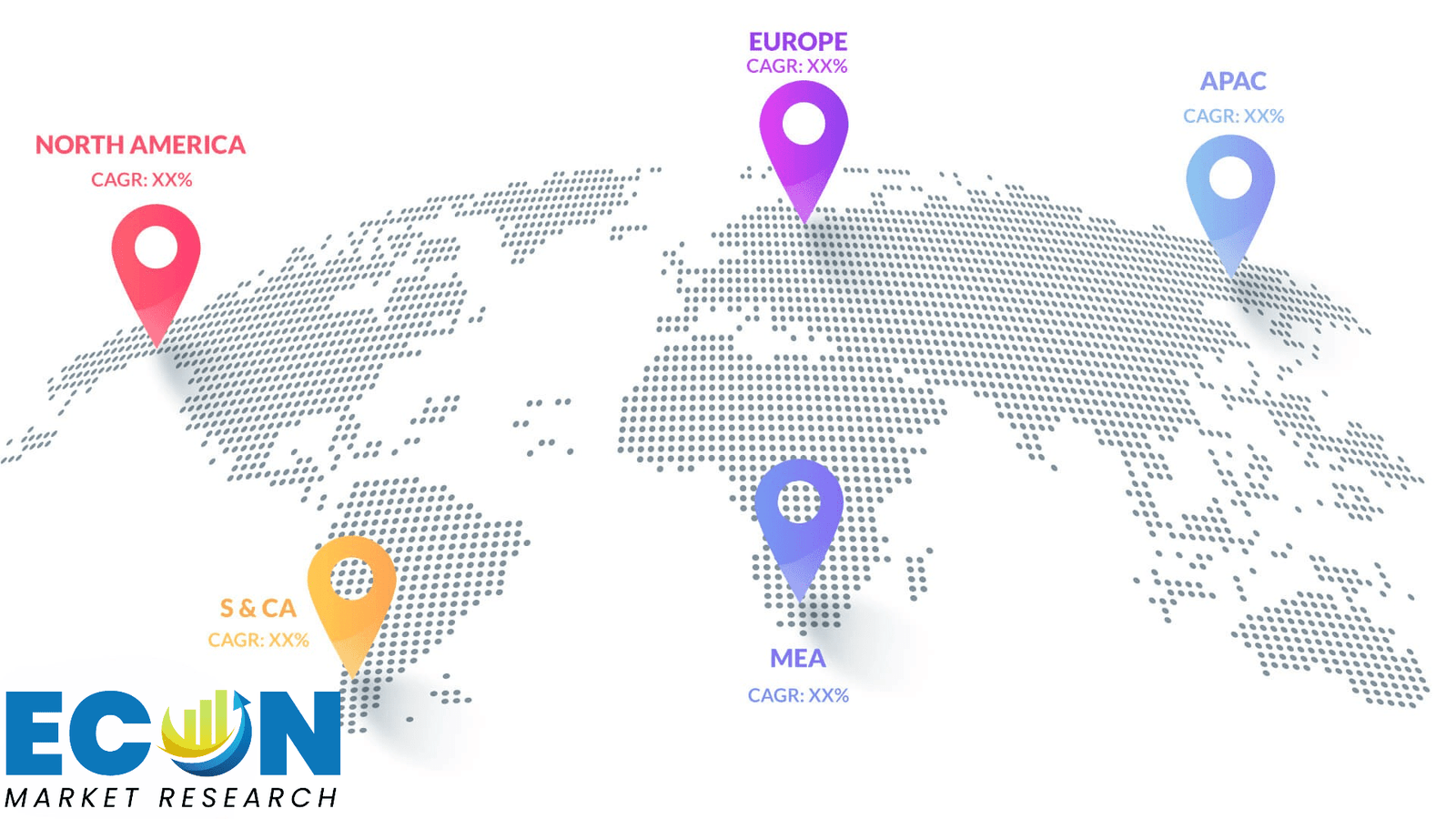 Global Frozen Potato Market Competitive Landscape
In the global frozen potato market, a few major players exert significant market dominance and have established a strong regional presence. These leading companies remain committed to continuous research and development endeavors and actively engage in strategic growth initiatives, including product development, launches, joint ventures, and partnerships. By pursuing these strategies, these companies aim to strengthen their market position, expand their customer base, and capture a substantial share of the market.
Some of the prominent players in the global frozen potato market include Agrarfrost GmbH & Co. KG. (Agrarfrost), Agristo NV (Agristo), Bart's Potato Company, Co-Operative Royal Cosun U.A. (Aviko B.V.), Farm Frites International B.V., Greenyard N.V., Himalya International Limited, J.R. Simplot Company, McCain Foods Limited, Lamb Weston Holdings, Inc., and various other key players.
Global Frozen Potato Market Recent Developments
In August 2023,Agristo purchases the shuttered Tereos sugar refinery in France in order to build a new facility for processing frozen potatoes. Agristo, a Belgian producer of frozen potato products, has been rapidly expanding, and its investment in this new Potato Processing factory in Northern France is only the most recent example.
Scope of the Global Frozen Potato Market Report
Frozen Potato Market Report Segmentation
ATTRIBUTE

DETAILS

By Product

French Fries

Hash Brown

Shapes, Mashed, Sweet Potatoes/Yam

Battered/Cooked

Topped/Stuffed

Others

By End-User

By Geography

North America (USA,

and Canada)

Europe (UK, Germany, France, Italy, Spain, Russia and Rest of Europe)

Asia Pacific (Japan, China, India, Australia, Southeast Asia and Rest of Asia Pacific)

Latin America (Brazil, Mexico, and Rest of Latin America)

Middle East & Africa (South Africa, GCC, and Rest of Middle East & Africa)

Customization Scope

Pricing
Objectives of the Study
The objectives of the study are summarized in 5 stages. They are as mentioned below:
Global Frozen Potato

Market

Size and Forecast:
To identify and estimate the market size for the global frozen potato market segmented by product ,by end user, region and by value (in U.S. dollars). Also, to understand the consumption/ demand created by consumers of frozen potato between 2019 and 2031.
Market Landscape and Trends:
To identify and infer the drivers, restraints, opportunities, and challenges for the global frozen potato market
Market Influencing Factors:
To find out the factors which are affecting the sales of frozen potato among consumers
To identify and understand the various factors involved in the global frozen potato market affected by the pandemic
To provide a detailed insight into the major companies operating in the market. The profiling will include the financial health of the company's past 2-3 years with segmental and regional revenue breakup, product offering, recent developments, SWOT analysis, and key strategies.
Intended Audience
Raw Material Suppliers

Food Industry Professionals

Restaurant Owners and Chefs

Grocery Retailers

Food Scientists and Researchers

Retailers, Wholesalers, and Distributors

Governments, Associations, and Industrial Bodies

Investors and Trade Experts
Research Methodology
Our research methodology has always been the key differentiating reason which sets us apart in comparison from the competing organizations in the industry. Our organization believes in consistency along with quality and establishing a new level with every new report we generate; our methods are acclaimed and the data/information inside the report is coveted. Our research methodology involves a combination of primary and secondary research methods. Data procurement is one of the most extensive stages in our research process. Our organization helps in assisting the clients to find the opportunities by examining the market across the globe coupled with providing economic statistics for each and every region. The reports generated and published are based on primary & secondary research. In secondary research, we gather data for global Market through white papers, case studies, blogs, reference customers, news, articles, press releases, white papers, and research studies. We also have our paid data applications which includes hoovers, Bloomberg business week, Avention, and others.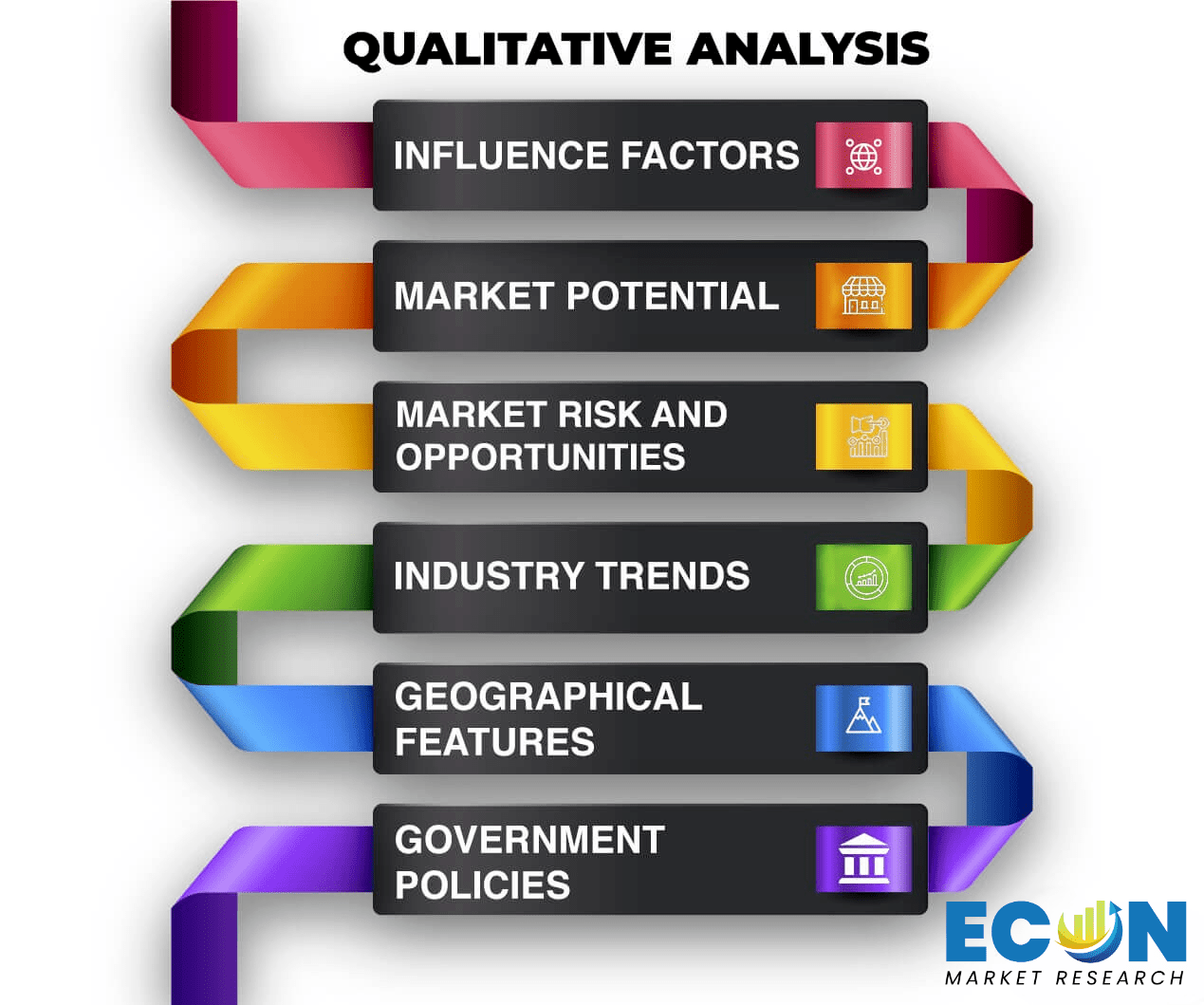 Data Collection
Data collection is the process of gathering, measuring, and analyzing accurate and relevant data from a variety of sources to analyze market and forecast trends. Raw market data is obtained on a broad front. Data is continuously extracted and filtered to ensure only validated and authenticated sources are considered. Data is mined from a varied host of sources including secondary and primary sources.

Primary Research
After the secondary research process, we initiate the primary research phase in which we interact with companies operating within the market space. We interact with related industries to understand the factors that can drive or hamper a market. Exhaustive primary interviews are conducted. Various sources from both the supply and demand sides are interviewed to obtain qualitative and quantitative information for a report which includes suppliers, product providers, domain experts, CEOs, vice presidents, marketing & sales directors, Type & innovation directors, and related key executives from various key companies to ensure a holistic and unbiased picture of the market. 
Secondary Research
A secondary research process is conducted to identify and collect information useful for the extensive, technical, market-oriented, and comprehensive study of the market. Secondary sources include published market studies, competitive information, white papers, analyst reports, government agencies, industry and trade associations, media sources, chambers of commerce, newsletters, trade publications, magazines, Bloomberg BusinessWeek, Factiva, D&B, annual reports, company house documents, investor presentations, articles, journals, blogs, and SEC filings of companies, newspapers, and so on. We have assigned weights to these parameters and quantified their market impacts using the weighted average analysis to derive the expected market growth rate.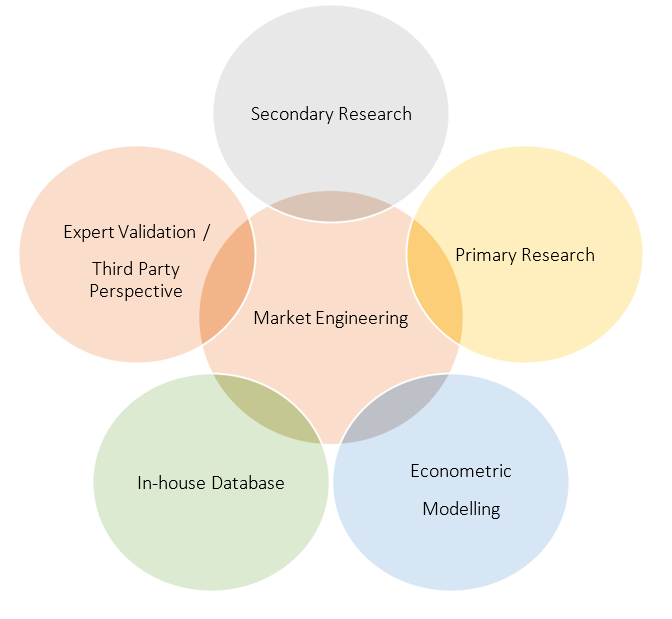 Top-Down Approach & Bottom-Up Approach
In the top – down approach, the Global Batteries for Solar Energy Storage Market was further divided into various segments on the basis of the percentage share of each segment. This approach helped in arriving at the market size of each segment globally. The segments market size was further broken down in the regional market size of each segment and sub-segments. The sub-segments were further broken down to country level market. The market size arrived using this approach was then crosschecked with the market size arrived by using bottom-up approach.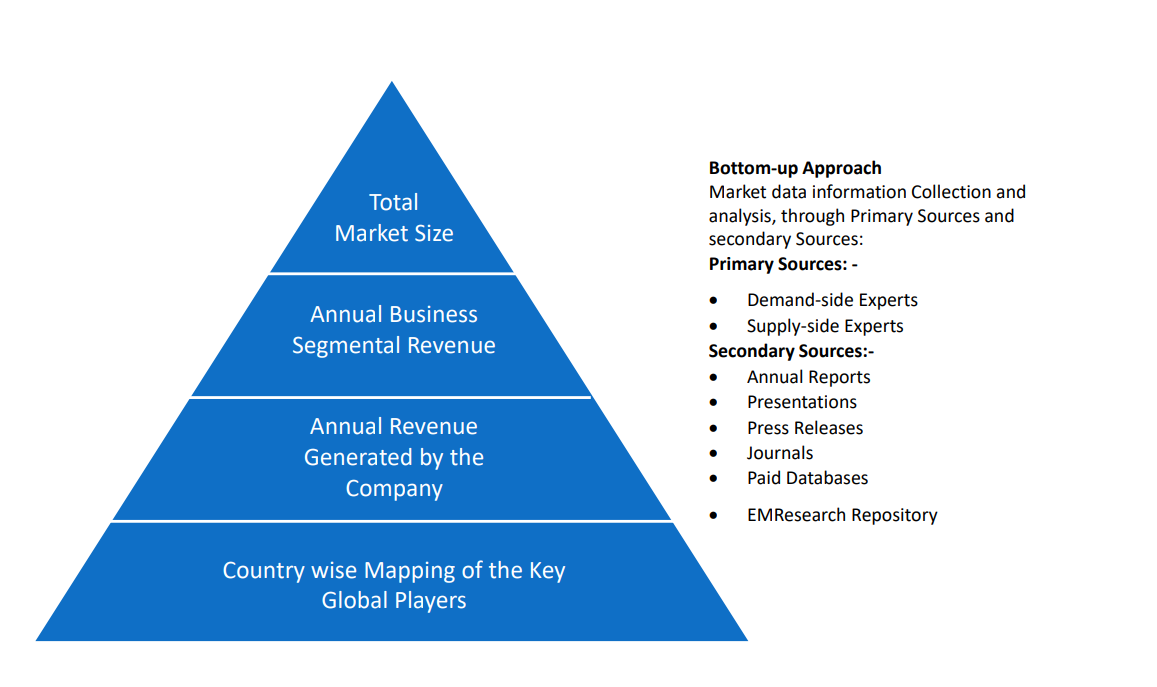 In the bottom-up approach, we arrived at the country market size by identifying the revenues and market shares of the key market players. The country market sizes then were added up to arrive at regional market size of the decorated apparel, which eventually added up to arrive at global market size.
This is one of the most reliable methods as the information is directly obtained from the key players in the market and is based on the primary interviews from the key opinion leaders associated with the firms considered in the research. Furthermore, the data obtained from the company sources and the primary respondents was validated through secondary sources including government publications and Bloomberg.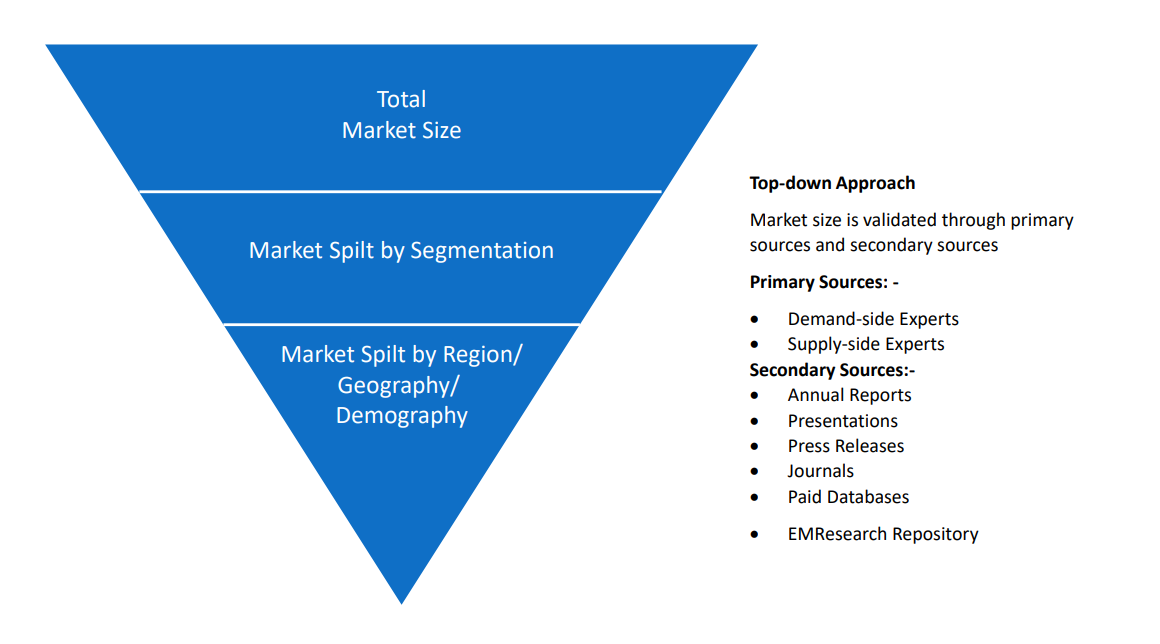 Market Analysis & size Estimation
Post the data mining stage, we gather our findings and analyze them, filtering out relevant insights. These are evaluated across research teams and industry experts. All this data is collected and evaluated by our analysts. The key players in the industry or markets are identified through extensive primary and secondary research. All percentage share splits, and breakdowns have been determined using secondary sources and verified through primary sources. The market size, in terms of value and volume, is determined through primary and secondary research processes, and forecasting models including the time series model, econometric model, judgmental forecasting model, the Delphi method, among Flywheel Energy Storage. Gathered information for market analysis, competitive landscape, growth trends, product development, and pricing trends is fed into the model and analyzed simultaneously.
Quality Checking & Final Review
The analysis done by the research team is further reviewed to check for the accuracy of the data provided to ensure the clients' requirements. This approach provides essential checks and balances which facilitate the production of quality data. This Type of revision was done in two phases for the authenticity of the data and negligible errors in the report. After quality checking, the report is reviewed to look after the presentation, Type and to recheck if all the requirements of the clients were addressed.