The global self-stabilizing spoon market was valued at USD 31.48 million in 2022 and is estimated to reach approximately USD 68.35 million by 2031, at a CAGR of 8.7% from 2023 to 2031.
For people with disabilities or motor limitations, the self-stabilizing spoon has completely changed the way they eat. This cutting-edge tool was just released into the market and boasts cutting-edge technology that allows it to compensate for accidental hand motions and tremors, giving users more independence and dignity when feeding themselves. Because it can fulfill a basic requirement for those with illnesses like Parkinson's disease, cerebral palsy, and different types of paralysis, this innovative invention has attracted a lot of attention and appeal. The medical and assistive technology communities, together with individuals and caregivers looking to enhance their quality of life, have reacted positively to its launch into the market. Adaptive sensors and gyroscopic mechanisms, which automatically modify the utensil's position to maintain a constant orientation, are common key components of self-stabilizing spoons. Generally speaking, these spoons are dishwasher safe, lightweight, and work with a variety of foods. Self-stabilizing spoons are becoming more and more popular, and consumers can select a spoon that meets their unique requirements and tastes thanks to the wide range of manufacturers and styles available. Self-stabilizing spoons have significantly improved the autonomy and well-being of people with motor problems by providing them with a renewed sense of freedom and empowerment in their day-to-day activities.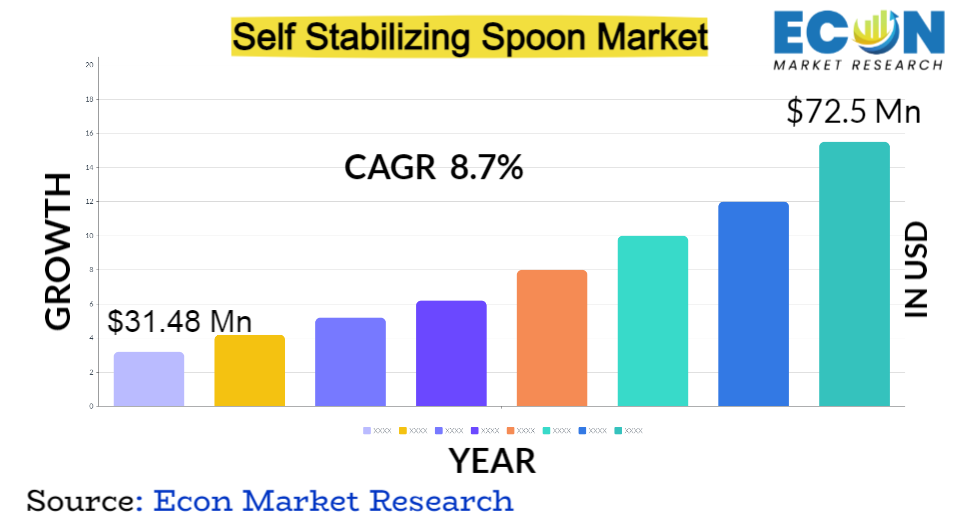 SELF STABILIZATION SPOON MARKET: REPORT SCOPE & SEGMENTATION
| | |
| --- | --- |
| Report Attribute | Details |
| Estimated Market Value (2022) | 31.48 Mn |
| Projected Market Value (2031) | 68.35 Mn |
| Base Year | 2022 |
| Forecast Years | 2023 - 2031 |
| Scope of the Report | Historical and Forecast Trends, Industry Drivers and Constraints, Historical and Forecast Market Analysis by Segment- By Age Group, By Medical Conditions, By Dexterity Levels, By Distribution Channels, By Material and Build, & Region |
| Segments Covered | By Age Group, By Medical Conditions, By Dexterity Levels, By Distribution Channels, By Material and Build , & Region |
| Forecast Units | Value (USD Billion or Million), and Volume (Units) |
| Quantitative Units | Revenue in USD million/billion and CAGR from 2023 to 2031 |
| Regions Covered | North America, Europe, Asia Pacific, Latin America, and Middle East & Africa, and the Rest of World |
| Countries Covered | U.S., Canada, Mexico, U.K., Germany, France, Italy, Spain, China, India, Japan, South Korea, Brazil, Argentina, GCC Countries, and South Africa, among others |
| Report Coverage | Market growth drivers, restraints, opportunities, Porter's five forces analysis, PEST analysis, value chain analysis, regulatory landscape, market attractiveness analysis by segments and region, company market share analysis, and COVID-19 impact analysis. |
| Delivery Format | Delivered as an attached PDF and Excel through email, according to the purchase option. |
Global Self Stabilizing Spoon Market Dynamics
Demand has been spurred by a growing understanding and awareness of the requirements of people with motor disabilities. Because more people are in need of these assistive gadgets, producers are being forced to spend money on R&D in order to increase the functionality and cost of their products. The dynamics of the market have also been significantly influenced by competitive factors. The entry of numerous businesses has resulted in pricing competition and product innovation. This has expanded the market for self-stabilizing spoons by increasing its accessibility to a larger group of consumers. Market expansion has been aided by healthcare legislation and government initiatives. The increased use of self-stabilizing spoons is encouraged by some areas that provide funding or other forms of assistance for assistive technology. This has sparked commercial expansion, particularly in regions with established healthcare initiatives for the disabled. Technological developments have had a major influence on market trends. The efficiency, portability, and user-friendliness of self-stabilizing spoons have increased due to advancements in sensor technology and miniaturization. Furthermore, the user experience is improved by the growing prevalence of connectivity options such customizable smartphone apps. The market for self-stabilizing spoons is expanding quickly, emphasizing price, accessibility, and innovation. It is anticipated that as the industry develops, it will provide even more features and alternatives, increasing the usefulness and accessibility of these assistive devices for individuals who require them.
Global Self Stabilizing Spoon Market Drivers
Increasing Aging Population
The growing need for healthcare services is one of this driver's most noticeable effects, since elderly people usually need more care and attention. Investments in home healthcare services, senior care facilities, and geriatric medicine have expanded as a result of this change. Furthermore, as the population ages, advances in medication and medical technology are being made to treat age-related health problems such chronic illnesses and mobility impairments. This driver offers opportunities and problems in terms of the economy. In the eldercare industry, it can put pressure on social security and pension plans, but it also opens up new markets and job prospects. Financial institutions have responded by creating investment and retirement planning solutions specifically designed for the elderly, taking into account their distinct financial requirements. The aging population also contributes to changes in consumer behavior, such as a rise in the market for senior-friendly goods and services like home adaptations, mobility assistance, and leisure activities designed with seniors in mind. This factor has encouraged active aging programs and raised awareness of age-related difficulties. An array of factors, including healthcare, the economy, society, and technology, are impacted by the aging population.
Growing Awareness of Disabilities
This driver has revolutionary ramifications on multiple fronts and is defined by a greater knowledge and empathy for those who live with physical, intellectual, or sensory limitations. The change in public attitudes and beliefs is one of this driver's major effects. Raising awareness helps to create a more inclusive and equitable society by reducing stigma and discrimination against people with disabilities. As a result of growing awareness of the variety of impairments and the particular difficulties that each person faces, there is an increase in support and acceptance. Laws and public policy are influenced by this awareness as well. Governments everywhere are passing laws and rules to safeguard the rights and guarantee the inclusion of people with disabilities. This involves actions to improve education, career prospects, and accessibility, with the ultimate goal of building a society that is both equal and accessible. Businesses are realizing the benefits of inclusivity and diversity in the workplace. There is a growing emphasis on developing accessible goods, services, and workplace environments as disability awareness rises. In addition to helping people with impairments, this increases market potential and improves brand recognition.
Restraints:
One major barrier that can prevent goods, services, and industries from growing and succeeding is a lack of market awareness. Lack of awareness and comprehension of a specific product or market among stakeholders, the general public, and potential customers is what defines this restriction. It can make it more difficult for novel or niche goods and services to be embraced by consumers. People are unlikely to look for a solution or apply it in their daily life if they are not aware that it exists. This can be especially harmful to businesses that depend on customer demand because it could mean that the market stays undeveloped. Insufficient market knowledge can also impede financial assistance and investment. Financial institutions and investors are less likely to support projects in markets or industries that they are unfamiliar with. This can reduce the amount of money available for growth, development, and research. Furthermore, a lack of awareness can lead to lost chances for market growth. Companies and organizations could not be aware of possible target markets or might not comprehend how customer wants and preferences are changing
High prices have the potential to limit the availability of necessities, so depriving a considerable segment of the populace of their advantages. When it comes to essential medical services, prescription drugs, and assistive technology like self-stabilizing spoons, this is especially troublesome. These high costs can be prohibitive for those with motor impairments who can already be struggling financially, making it difficult for them to obtain aids that can greatly enhance their quality of life. Because individuals with greater resources have easier access to the goods or services in question, high prices can also result in inequality. This can widen the gap between those who can afford these solutions and those who cannot, exacerbating inequalities in health, education, and general well-being. Exorbitant expenses might also hinder market expansion and creativity. Products that are overly costly have a smaller potential market, which discourages investment in R&D and stifles competition that can result in lower prices and more affordable options.
Opportunities:
Customization and Personalization
Retail, healthcare, technology, and education are just a few of the areas that stand to benefit greatly from the potential for personalization and customization. The growing need for customized experiences and goods that address individual preferences, requirements, and distinctive qualities is the driving force behind this trend. Customization and personalization in the consumer products industry allow businesses to cater to a wide range of customer preferences and needs. Personalized goods, ranging from apparel and accessories to electronics and interior design, are becoming more and more available from businesses. This promotes brand advocacy and loyalty in addition to raising client satisfaction levels. Personalization is transforming patient care in the healthcare industry. For example, personalized medicine customizes treatment regimens based on a patient's genetic composition, lifestyle, and medical background to maximize therapeutic efficacy and reduce adverse effects. Personalized healthcare also extends to the development of assistive technologies, allowing devices to adapt to users' specific needs and abilities. The technology sector benefits from this opportunity by providing software, apps, and platforms that adapt to individual user preferences.
Technological developments offer a huge potential that will have a significant impact on many different sectors of the economy and facets of daily life. This driver is typified by the speed at which technology is developing and by the creation of new, more sophisticated solutions that have the power to completely change the way we work and live. Technological developments in healthcare present a chance to completely transform medical procedures. Thanks to developments in genetics and diagnostics, precision medicine enables highly customized treatment regimens based on each patient's unique genetic composition. Improved access to healthcare is made possible by telemedicine and remote monitoring technologies, especially in underprivileged areas. The application of machine learning and artificial intelligence is speeding up medication discovery and improving diagnostic accuracy, which could lead to advances in the treatment of diseases. The rise of 5G connectivity, edge computing, and quantum computing is reshaping how data is processed and transmitted. These technologies have the potential to supercharge industries like autonomous vehicles, IoT, and cloud computing, leading to more efficient and responsive systems.
Segment Overview
By Age Group
Based on age group, the global self-stabilizing spoon market is divided into children, adults, seniors. The seniors category dominates the market with the largest revenue share in 2022. Self-stabilizing spoons for seniors can emphasize enhanced stability features, including advanced gyroscopic or sensor technology to counteract tremors effectively. Senior users can prefer self-stabilizing spoons that are easy to clean and maintain to accommodate their needs. Accessibility features, such as compatibility with mobility aids, can be essential for seniors with limited dexterity. Adult-oriented self-stabilizing spoons can focus on versatility and adaptability to accommodate a wide range of preferences and dietary needs. Adults can prioritize aesthetics and prefer self-stabilizing spoons that resemble conventional utensils to avoid stigmatization. Ergonomic designs that provide comfort during use are crucial for adult users who require assistance with their motor skills. Self-stabilizing spoons designed for children should prioritize simplicity and ease of use to assist young users in developing their motor skills. Child-friendly designs can include safety features to prevent accidents during mealtime, such as spill-resistant bowls or protective coatings on the spoon.
By Medical Conditions
Based on the medical conditions, the global self-stabilizing spoon market is categorized into parkinson's disease, essential tremor, cerebral palsy, multiple sclerosis, ALS (Amyotrophic lateral sclerosis). The parkinson's disease category leads the global self-stabilizing spoon market with the largest revenue share in 2022. Parkinson's disease, has focus on advanced stabilization technology that effectively counters the characteristic tremors, providing steady and controlled mealtime experiences. Essential tremor patients benefit from precision control and customizable settings, accommodating the varying degrees of tremor severity. Those with cerebral palsy, including children, require user-friendly, durable designs to simplify the eating process. Individuals with multiple sclerosis can seek adaptive features that can adjust to their changing motor abilities over time, emphasizing long-term usability. In the case of ALS (Amyotrophic lateral sclerosis) patients, the integration of assistive technology, such as eye-tracking or speech recognition, can be pivotal for enhancing independence during meals, along with comfortable ergonomics and ease of use given their limited muscle control.
By Dexterity Levels
Based on dexterity levels, the global self-stabilizing spoon market is segmented into limited hand dexterity, moderate hand dexterity. The moderate hand dexterity segment dominates the self-stabilizing spoon market. Moderate hand dexterity can require self-stabilizing spoons that offer enhanced customization options. This allows users to fine-tune the spoon's behavior to their specific needs and preferences. Some users in this category can prefer self-stabilizing spoons that closely resemble conventional utensils, facilitating a more seamless transition to assistive devices. For individuals with limited hand dexterity, self-stabilizing spoons are designed with advanced stabilization technology, compensating for the difficulties associated with reduced motor control. The emphasis is on simplicity, with user-friendly control interfaces that make it easy for users to adjust settings and use the spoon effectively, even with minimal hand movement.
By Distribution Channels
Based on distribution channels, the global self-stabilizing spoon market is divided into retail stores (e.g., medical supply stores, kitchenware stores), online retailers, and medical equipment suppliers. The medical equipment suppliers category dominates the market with the largest revenue share in 2022. Medical Equipment Suppliers: Dedicated medical equipment suppliers often stock self-stabilizing spoons as part of their broader assistive technology inventory. These suppliers can work closely with healthcare professionals to ensure that individuals with motor impairments have access to suitable devices. Online retailers, including e-commerce giants like Amazon and specialized assistive technology websites, provide a convenient way for customers to explore a wide variety of self-stabilizing spoons. These platforms offer comprehensive product descriptions, customer reviews, and the convenience of doorstep delivery, making them popular among consumers seeking an extensive range of options and the ease of online shopping. Many individuals with motor impairments and their caregivers turn to medical supply stores to purchase self-stabilizing spoons. These specialized stores often carry a range of assistive devices, making it convenient for customers to physically examine and select the most suitable spoon for their needs.
By Material and Build
Based on the material and build, the global self-stabilizing spoon market is categorized into plastic, stainless steel, adaptive handles, weighted handles. Plastic self-stabilizing spoons are characterized by their lightweight and often ergonomic designs. These options are practical for users who prioritize ease of use and minimal strain during mealtime. They are particularly suitable for children and individuals with limited strength, offering a user-friendly approach. Stainless steel self-stabilizing spoons bring durability and longevity to the market. These options are ideal for users who prefer a more traditional utensil feel while benefiting from the stabilizing features. Their robust construction ensures long-term usability and can appeal to those who appreciate the look and feel of stainless steel flatware. Adaptive handle self-stabilizing spoons cater to users who require extra support due to their motor limitations. These handles are often contoured and designed to facilitate a secure grip, offering added stability for individuals with tremors or limited dexterity. This category underscores the importance of comfort and safety during mealtime. Weighted handle self-stabilizing spoons are designed with added mass in the handle to counterbalance hand tremors, providing a steadier dining experience. These spoons are valuable for users with conditions like essential tremor or Parkinson's disease, where precise control can be challenging.
Global Self Stabilizing Spoon Market Overview by Region
The global self-stabilizing spoon market is categorized into North America, Europe, Asia-Pacific, and the Rest of the World. Asia-Pacific emerged as the leading region, capturing the largest market share in 2022. The economic vitality of the Asia-Pacific region is a major factor in its leadership. This region has had strong economic growth in a number of nations, including China, India, Japan, and South Korea. As a result, consumer spending has surged and the middle class is expanding. Due to the economic dynamism, there has been a surge in both foreign and local investment, fostering the growth of firms. Asia-Pacific's leadership position has also been reinforced by its concentration on technical innovation. The nations in the area are at the forefront of advancements in fields like artificial intelligence, telecommunications, and electronics. This technological superiority has aided in the quick acceptance of new ideas and trends in addition to spurring economic growth. In addition, the expanding population of Asia-Pacific, particularly in nations like China and India, has made the region a vital market for a number of industries, including technology, consumer products, and healthcare. Global firms are keen to tap into the sizable consumer base that has been established by the population's sheer size and rising standard of living. The significance of the region has also been influenced by its advantageous geographic location. Asia-Pacific is a center for trade and commerce because it acts as a link between the Eastern and Western worlds. It has thus turned into a hub for global investments and corporate ventures. Asia-Pacific's dominant position on the world arena is a result of its rising consumer base, technological prowess, economic power, and strategic importance.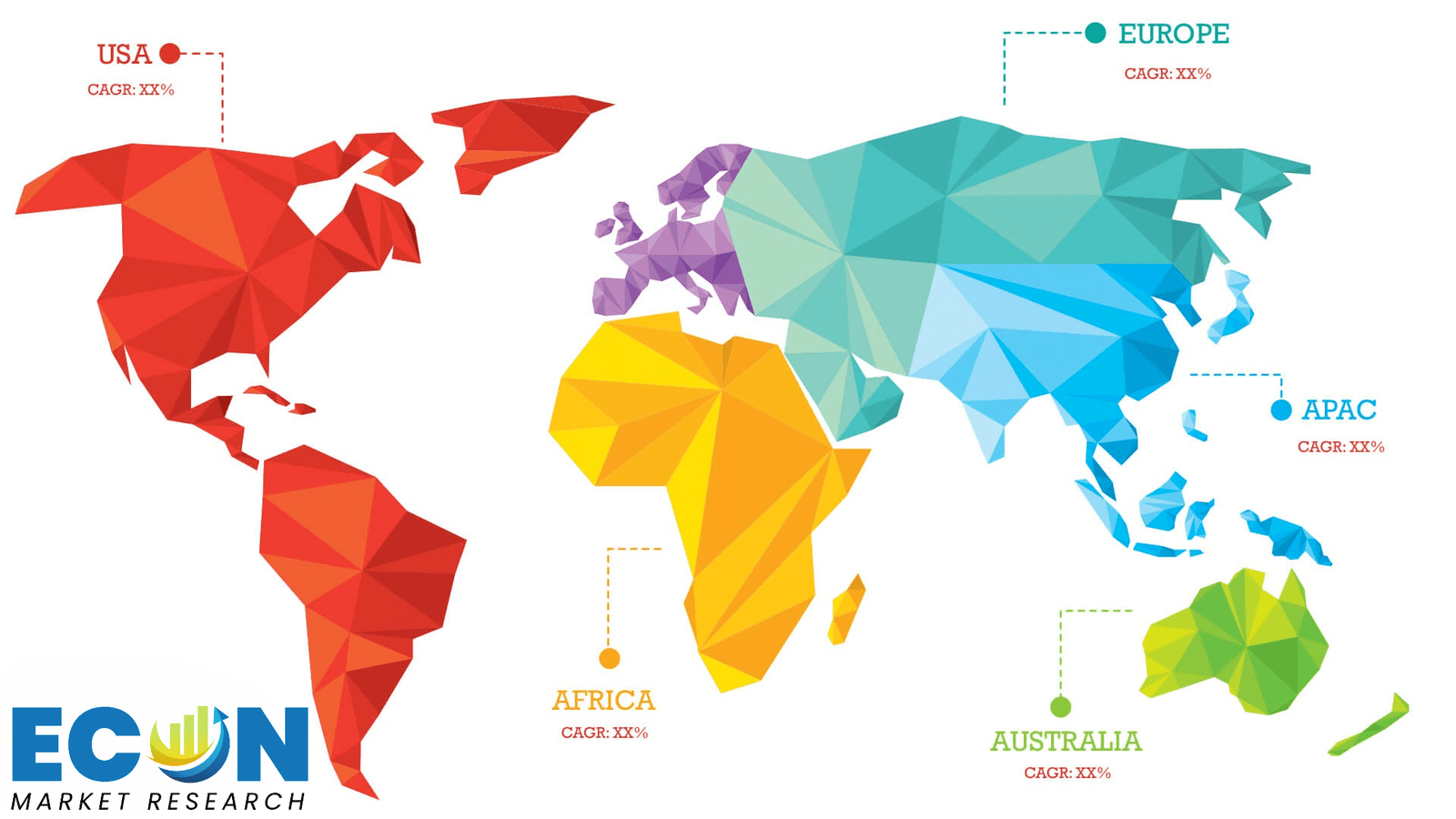 Global Self Stabilizing Spoon Market Competitive Landscape
In the global self-stabilizing spoon market, a few major players exert significant market dominance and have established a strong regional presence. These leading companies remain committed to continuous research and development endeavors and actively engage in strategic growth initiatives, including product development, launches, joint ventures, and partnerships. By pursuing these strategies, these companies aim to strengthen their market position, expand their customer base, and capture a substantial share of the market.
Some of the prominent players in the global self-stabilizing spoon market include
Liftware,

GYENNO,

Smart Spoons,

SteadySticks,

Celley,

BunMo ,

Elispoon ,

Google and various other key players.
Scope of the Global Self Stabilizing Spoon Market Report
Self-Stabilizing Spoon Market Report Segmentation
ATTRIBUTE

DETAILS

By Age Group

By Medical Conditions

Parkinson's disease

Essential tremor

Cerebral palsy

Multiple sclerosis

ALS (Amyotrophic lateral sclerosis)

By Dexterity Levels

Limited hand dexterity

Moderate hand dexterity

By Distribution Channels

Retail stores (e.g., medical supply stores,kitchenware stores)

Online retailers

Medical equipment suppliers

By Material and Build

Plastic

Stainless steel

Adaptive handles

Weighted handles

By Geography

North America (USA,

and Canada)

Europe (UK, Germany, France, Italy, Spain, Russia and Rest of Europe)

Asia Pacific (Japan, China, India, Australia, Southeast Asia and Rest of Asia Pacific)

Latin America (Brazil, Mexico, and Rest of Latin America)

Middle East & Africa (South Africa, GCC, and Rest of Middle East & Africa)

Customization Scope

Pricing
Objectives of the Study
The objectives of the study are summarized in 5 stages. They are as mentioned below:
Global Self-Stabilizing Spoon Market

Size and Forecast:
To identify and estimate the market size for the global self-stabilizing spoon market segmented by age group, by medical conditions, by dexterity levels, by distribution channels, by material and build, region and by value (in U.S. dollars). Also, to understand the consumption/ demand created by consumers of self-stabilizing spoon between 2019 and 2031.
Market Landscape and Trends:
To identify and infer the drivers, restraints, opportunities, and challenges for the global self-stabilizing spoon market
Market Influencing Factors:
To find out the factors which are affecting the sales of self-stabilizing spoon among consumers
To identify and understand the various factors involved in the global self-stabilizing spoon market affected by the pandemic
To provide a detailed insight into the major companies operating in the market. The profiling will include the financial health of the company's past 2-3 years with segmental and regional revenue breakup, product offering, recent developments, SWOT analysis, and key strategies.
Intended Audience
Raw Material Suppliers

Retailers, Wholesalers, and Distributors

Governments, Associations, and Industrial Bodies

Investors and Trade Experts
Research Methodology
Our research methodology has always been the key differentiating reason which sets us apart in comparison from the competing organizations in the industry. Our organization believes in consistency along with quality and establishing a new level with every new report we generate; our methods are acclaimed and the data/information inside the report is coveted. Our research methodology involves a combination of primary and secondary research methods. Data procurement is one of the most extensive stages in our research process. Our organization helps in assisting the clients to find the opportunities by examining the market across the globe coupled with providing economic statistics for each and every region. The reports generated and published are based on primary & secondary research. In secondary research, we gather data for global Market through white papers, case studies, blogs, reference customers, news, articles, press releases, white papers, and research studies. We also have our paid data applications which includes hoovers, Bloomberg business week, Avention, and others.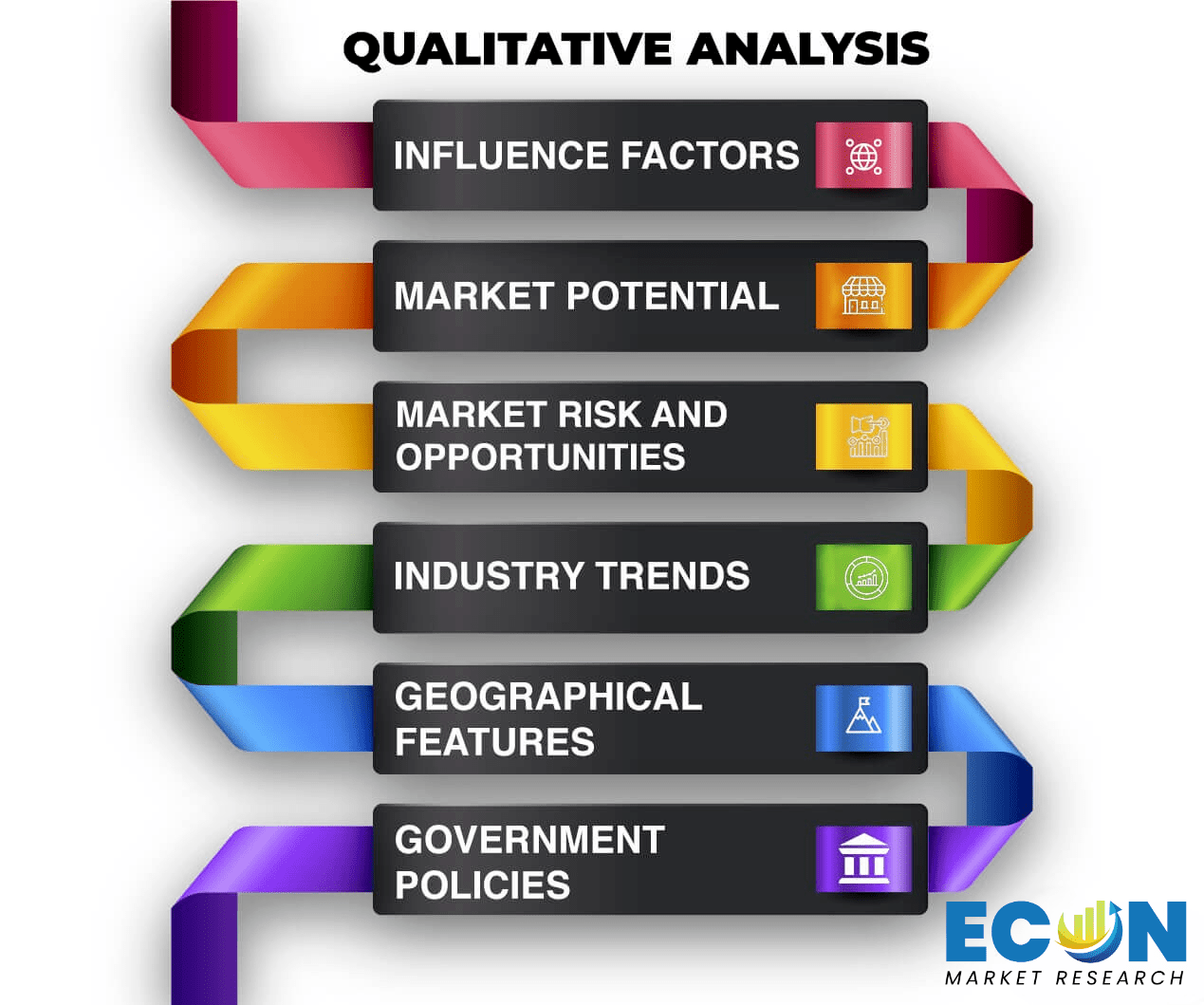 Data Collection
Data collection is the process of gathering, measuring, and analyzing accurate and relevant data from a variety of sources to analyze market and forecast trends. Raw market data is obtained on a broad front. Data is continuously extracted and filtered to ensure only validated and authenticated sources are considered. Data is mined from a varied host of sources including secondary and primary sources.

Primary Research
After the secondary research process, we initiate the primary research phase in which we interact with companies operating within the market space. We interact with related industries to understand the factors that can drive or hamper a market. Exhaustive primary interviews are conducted. Various sources from both the supply and demand sides are interviewed to obtain qualitative and quantitative information for a report which includes suppliers, product providers, domain experts, CEOs, vice presidents, marketing & sales directors, Type & innovation directors, and related key executives from various key companies to ensure a holistic and unbiased picture of the market. 
Secondary Research
A secondary research process is conducted to identify and collect information useful for the extensive, technical, market-oriented, and comprehensive study of the market. Secondary sources include published market studies, competitive information, white papers, analyst reports, government agencies, industry and trade associations, media sources, chambers of commerce, newsletters, trade publications, magazines, Bloomberg BusinessWeek, Factiva, D&B, annual reports, company house documents, investor presentations, articles, journals, blogs, and SEC filings of companies, newspapers, and so on. We have assigned weights to these parameters and quantified their market impacts using the weighted average analysis to derive the expected market growth rate.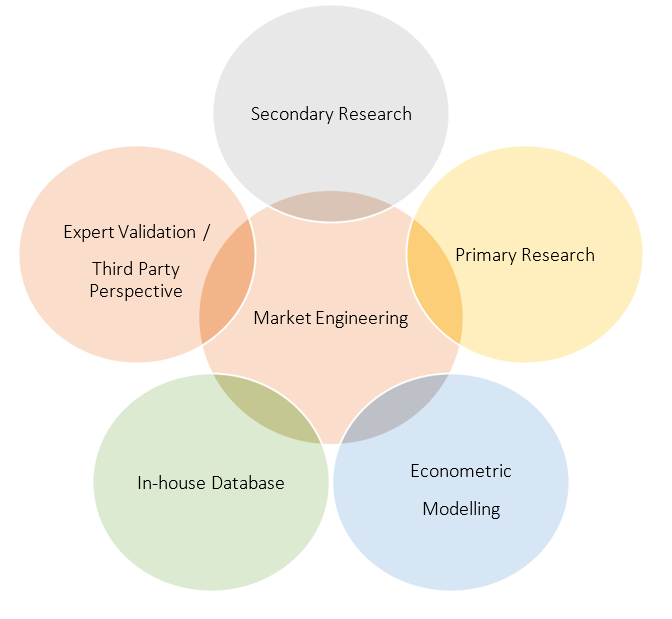 Top-Down Approach & Bottom-Up Approach
In the top – down approach, the Global Batteries for Solar Energy Storage Market was further divided into various segments on the basis of the percentage share of each segment. This approach helped in arriving at the market size of each segment globally. The segments market size was further broken down in the regional market size of each segment and sub-segments. The sub-segments were further broken down to country level market. The market size arrived using this approach was then crosschecked with the market size arrived by using bottom-up approach.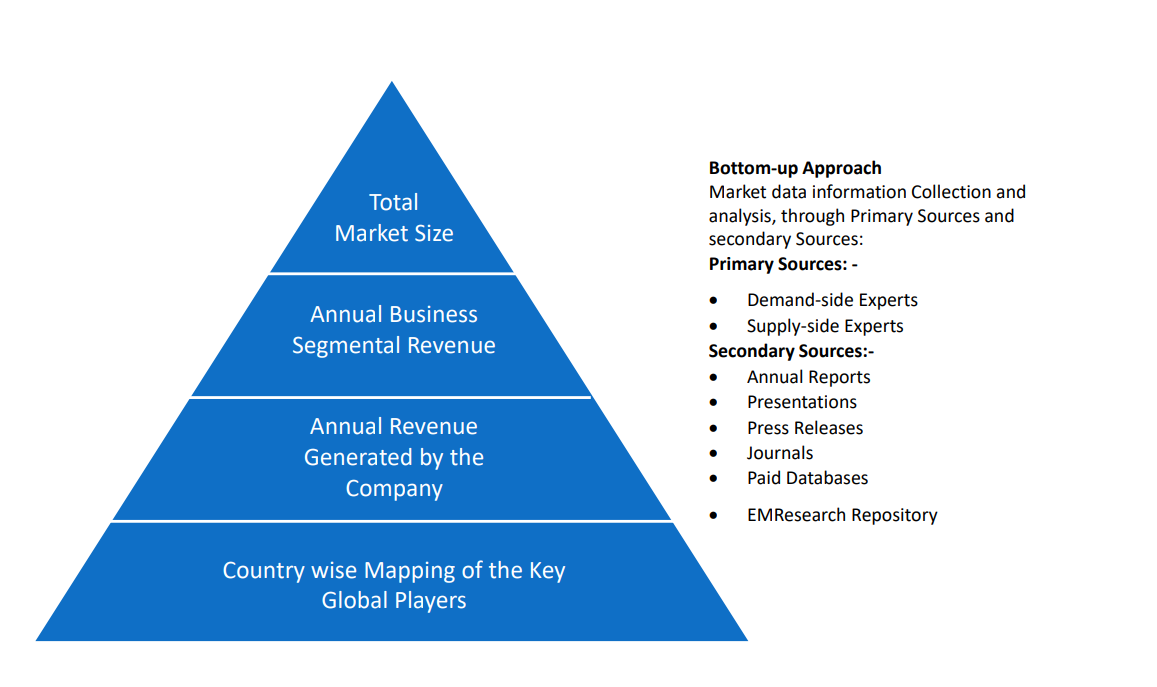 In the bottom-up approach, we arrived at the country market size by identifying the revenues and market shares of the key market players. The country market sizes then were added up to arrive at regional market size of the decorated apparel, which eventually added up to arrive at global market size.
This is one of the most reliable methods as the information is directly obtained from the key players in the market and is based on the primary interviews from the key opinion leaders associated with the firms considered in the research. Furthermore, the data obtained from the company sources and the primary respondents was validated through secondary sources including government publications and Bloomberg.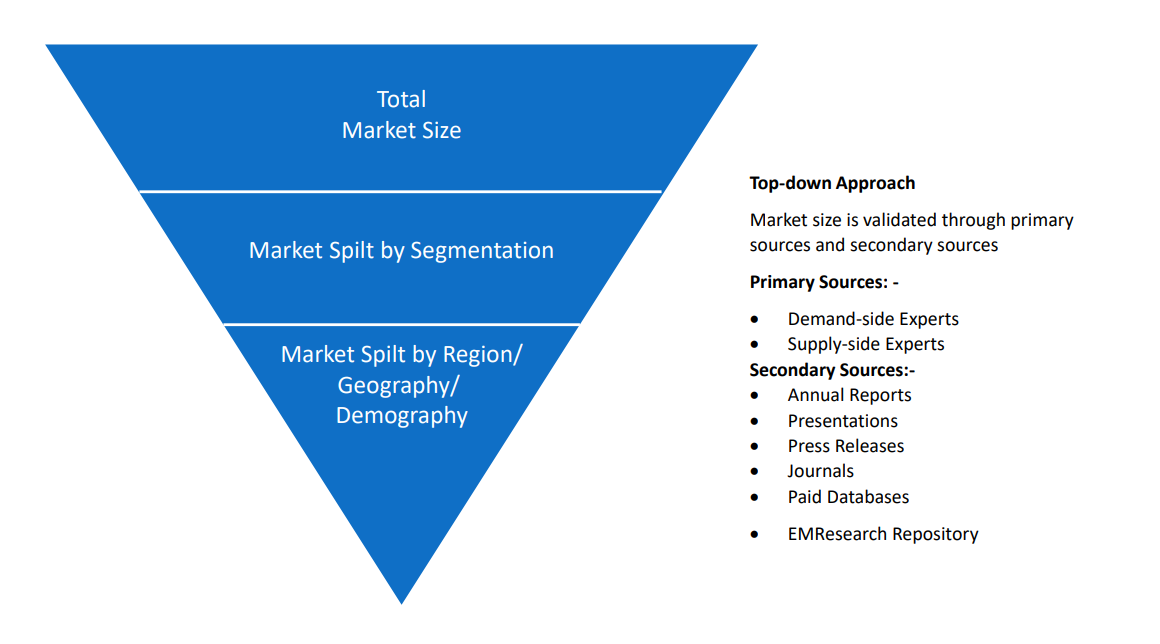 Market Analysis & size Estimation
Post the data mining stage, we gather our findings and analyze them, filtering out relevant insights. These are evaluated across research teams and industry experts. All this data is collected and evaluated by our analysts. The key players in the industry or markets are identified through extensive primary and secondary research. All percentage share splits, and breakdowns have been determined using secondary sources and verified through primary sources. The market size, in terms of value and volume, is determined through primary and secondary research processes, and forecasting models including the time series model, econometric model, judgmental forecasting model, the Delphi method, among Flywheel Energy Storage. Gathered information for market analysis, competitive landscape, growth trends, product development, and pricing trends is fed into the model and analyzed simultaneously.
Quality Checking & Final Review
The analysis done by the research team is further reviewed to check for the accuracy of the data provided to ensure the clients' requirements. This approach provides essential checks and balances which facilitate the production of quality data. This Type of revision was done in two phases for the authenticity of the data and negligible errors in the report. After quality checking, the report is reviewed to look after the presentation, Type and to recheck if all the requirements of the clients were addressed.