The Global Personal Care Wipes Market was valued at USD 21.76 billion in 2022 and is estimated to reach approximately USD 36.25 billion by 2031, at a CAGR of 5.8% from 2023 to 2031. The Personal Care Wipes Market, an innovative and transformative segment of the personal care industry, emerged in response to the modern need for convenient and effective hygiene solutions. These disposable wipes, initially introduced as baby wipes, swiftly expanded their scope to encompass a diverse array of applications across all age groups. They revolutionized personal hygiene routines by offering a quick and efficient way to cleanse, refresh, and sanitize on the go. The market's growth was driven by shifting consumer lifestyles, increasing awareness about hygiene, and the need for on-the-go solutions. Manufacturers capitalized on this trend by introducing innovative variants like biodegradable wipes, organic materials, and skin-friendly formulations, addressing environmental and health concerns. As the market expanded, it also became a platform for technological advancements, incorporating features like antibacterial properties, enhanced texture for better cleaning, and even smart capabilities in some cases. The personal care wipes market experienced significant globalization, with both established players and new entrants competing to meet diverse consumer demands. However, this growth was accompanied by challenges related to waste disposal and environmental impact. As sustainability concerns gained prominence, companies began to focus on eco-friendly alternatives and responsible production practices. The personal care wipes market introduced a approach to personal hygiene, transforming daily routines and adapting to evolving consumer preferences. Its journey from a home product to a ubiquitous presence in households and personal care routines reflects its ability to cater to convenience-driven lifestyles while addressing the need for cleanliness and freshness.
PERSONAL CARE WIPES MARKET: REPORT SCOPE & SEGMENTATION
| | |
| --- | --- |
| Report Attribute | Details |
| Estimated Market Value (2022) | 21.76 Bn |
| Projected Market Value (2031) | 36.25 Bn |
| Base Year | 2022 |
| Forecast Years | 2023 - 2031 |
| Scope of the Report | Historical and Forecast Trends, Industry Drivers and Constraints, Historical and Forecast Market Analysis by Segment- By Product Type, By Nature, By Distribution Channel, & Region |
| Segments Covered | By Product Type, By Nature, By Distribution Channel, & Region |
| Forecast Units | Value (USD Billion or Million), and Volume (Units) |
| Quantitative Units | Revenue in USD million/billion and CAGR from 2023 to 2031 |
| Regions Covered | North America, Europe, Asia Pacific, Latin America, and Middle East & Africa, and the Rest of World |
| Countries Covered | U.S., Canada, Mexico, U.K., Germany, France, Italy, Spain, China, India, Japan, South Korea, Brazil, Argentina, GCC Countries, and South Africa, among others |
| Report Coverage | Market growth drivers, restraints, opportunities, Porter's five forces analysis, PEST analysis, value chain analysis, regulatory landscape, market attractiveness analysis by segments and region, company market share analysis, and COVID-19 impact analysis. |
| Delivery Format | Delivered as an attached PDF and Excel through email, according to the purchase option. |
Global Personal Care Wipes Market Dynamics
The Personal Care Wipes Market exhibits dynamic and multifaceted trends that shape its growth trajectory. Rapid urbanization and hectic lifestyles have fueled the demand for convenient hygiene solutions, propelling the market's expansion. The versatility of personal care wipes, catering to various applications like skincare, baby care, and sanitization, has driven consumer adoption. Consumer awareness regarding hygiene and cleanliness, especially in light of health concerns, continues to be a major driver. Manufacturers respond with innovative formulations, including organic and hypoallergenic options, to address diverse skin sensitivities. Technological advancements like antibacterial properties and eco-friendly materials are also shaping the market landscape. E-commerce and digital marketing play pivotal roles, offering consumers easy access and information about product options. However, environmental concerns associated with disposable products pose a challenge. Consequently, the industry is embracing sustainability by developing biodegradable wipes and promoting responsible production and disposal practices. The market is highly competitive with established brands and new entrants vying for market share. Collaborations, mergers, and acquisitions are common strategies to diversify product portfolios and expand global reach. The Personal Care Wipes Market remains in flux, adapting to consumer preferences, technological innovations, and sustainability imperatives, ensuring its significance in the personal care sector.
Global Personal Care Wipes Market Drivers
Growing Awareness and Emphasis on Personal Hygiene and Convenience
Hygiene and convenience are pivotal driving forces that have reshaped consumer behavior and influenced various industries, particularly in personal care. Hygiene, a fundamental aspect of well-being, has gained paramount importance due to increased awareness about health risks posed by germs and contaminants. This heightened consciousness has led individuals to seek products that ensure cleanliness and minimize the risk of infections. As a result, products like personal care wipes have gained immense traction for their ability to provide quick and efficient solutions for maintaining hygiene. Simultaneously, the modern lifestyle's fast pace has generated a demand for convenience. People are seeking ways to streamline their routines without compromising hygiene. Personal care wipes offer a perfect synergy of hygiene and convenience by providing a portable, ready-to-use cleansing solution. The wipes eliminate the need for water, soap, and multiple cleansing steps, making them an essential tool for individuals constantly on the move.
The increase in awareness is attributed to a growing understanding of the intricate link between personal well-being and hygiene practices. Heightened health consciousness stems from a multitude of factors, including the prevalence of health-related information, widespread access to medical knowledge through the Internet, and the impact of global health events like pandemics. As individuals become more informed about the potential risks associated with germs, bacteria, and contaminants, they are seeking proactive ways to safeguard their health. This awareness has extended beyond traditional healthcare settings, permeating daily routines, including personal care. People now prioritize products that offer protection against potential health threats, seeking solutions that integrate hygiene seamlessly into their lives. The rise in health concerns is not only driving individual behaviors but also influencing corporate practices. Companies are increasingly emphasizing the health benefits of their products, implementing stringent quality control measures, and investing in research and development to create effective and safe hygiene solutions.
Restraints:
Health and Skin Sensitivity Concerns
With a surge in awareness about the potential risks associated with certain ingredients and products, consumers are becoming more cautious and selective in their choices. Health concerns center around the adverse effects of chemicals, allergens, and irritants commonly found in personal care items. This has led consumers, especially those with sensitive skin or underlying health conditions, to seek products that prioritize safety and skin-friendly formulations. Skin sensitivity concerns, including allergies, eczema, and dermatitis, further compound these restraints. Individuals with sensitive skin are particularly susceptible to adverse reactions triggered by harsh chemicals and fragrances. The prevailing health and skin sensitivity concerns are prompting industries to adopt more cautious approaches, pushing for safer and skin-friendly solutions.
High Production and Packaging Costs
The costs encompass the production processes, materials, and logistics associated with creating products, as well as the design and production of packaging materials. Manufacturing expenses include factors such as labor, raw materials, machinery maintenance, and quality control. High labor costs or scarcity of skilled workers can drive up expenses, while fluctuations in raw material prices can impact profit margins. Packaging expenses involve the design, sourcing, and production of packaging materials that protect and present the product. Environmentally friendly and visually appealing packaging options might incur higher costs. Moreover, complying with regulations related to labeling, safety, and sustainability can necessitate additional investments.
Opportunities:
Emerging Wipes with Advanced Formulations
The potential to develop improved wipe formulations, such as those containing natural extracts, probiotics, vitamins, and specialized skincare ingredients to address particular skin conditions. This is the ever-growing demand for products that deliver enhanced efficacy, safety, and unique benefits to consumers. In healthcare, innovative formulations can revolutionize drug delivery systems, improving treatment outcomes and patient experiences. Nanotechnology, encapsulation techniques, and sustained-release formulations allow for more precise dosing, reduced side effects, and increased patient compliance. In personal care, the pursuit of innovative ingredients and formulations addresses diverse consumer needs. From natural and organic ingredients to cutting-edge biotechnological advancements, companies can differentiate themselves by offering solutions that cater to various skin types, concerns, and preferences.
Demand for Anti-Microbial and Germ-Fighting Wipes
The appearance of anti-microbial and germ-fighting wipes presents a significant opportunity within the personal care and hygiene industry. With heightened global awareness about health risks and the need for effective hygiene practices, these specialized wipes offer a timely and essential solution. These wipes are formulated with ingredients that possess anti-microbial properties, capable of targeting and neutralizing harmful germs, bacteria, and viruses. The ongoing concern over infectious diseases, especially in light of recent pandemics, has driven strong demand for products that provide an added layer of protection. Anti-microbial wipes align with this need by offering a convenient and portable means to sanitize surfaces, hands, and objects, reducing the risk of contamination.
Segment Overview
By Product Type
Based on product type, the global personal care wipes market is divided into baby wipes, facial & cosmetic wipes, hand and body wipes. The baby wipes category dominates the market with the largest revenue share. Baby wipes constitute a crucial segment, catering to infant hygiene and care. With parents prioritizing the well-being of their babies, these wipes are designed to be gentle, hypoallergenic, and free from harmful chemicals. The opportunity lies in providing safe and effective wipes that address diaper changes, mealtime cleanups, and overall infant hygiene. The facial and cosmetic wipes category taps into skincare routines and makeup removal needs. With a growing focus on self-care and skincare, these wipes offer convenience for cleansing, exfoliating, and makeup removal. The opportunity here lies in innovative formulations that cater to different skin types, addressing concerns like acne, hydration, and anti-aging. Hand and body wipes offer a portable cleansing solution for individuals on the go. These wipes cater to quick freshening up, particularly in situations where water and soap might not be available.
By Nature
Based on nature, the global personal care wipes market is categorized into conventional and organic. The organic category leads the global personal care wipes market with the largest revenue share. Organic wipes are formulated using natural and organic ingredients, focusing on sustainability, environmental impact, and skin-friendliness. This segment aligns with the growing consumer preference for eco-friendly and health-conscious products. The opportunity within organic wipes extends to addressing concerns related to sensitive skin, allergies, and the desire for products free from synthetic chemicals. Embracing biodegradable materials and sustainable packaging enhances the appeal of organic wipes. Conventional wipes are formulated using standard ingredients and manufacturing processes. They often prioritize effectiveness, affordability, and widespread availability. The opportunity within this category lies in meeting the demands of consumers who prioritize convenience and efficacy in their hygiene routines.
By Distribution Channel
Based on distribution channels, the global personal care wipes market is segmented into online, supermarket and hypermarkets, pharmacies, specialty stores, and other Channels. The supermarket and hypermarket segment dominates the personal care wipes market. Supermarkets and hypermarkets are traditional retail spaces where consumers can physically examine and purchase wipes alongside other household products. These brick-and-mortar outlets provide the opportunity for brands to establish a tangible presence and showcase their products through eye-catching displays. The challenge lies in competing for shelf space and visibility amidst a multitude of products. Effective packaging, branding, and promotional strategies are vital to stand out in this competitive environment. Where the pharmacies segment holds the second largest market share. Pharmacies offer a convenient platform for consumers seeking personal care and hygiene products, often driven by health concerns. Pharmacies provide an opportunity to position wipes as essential health and hygiene items. Additionally, they serve as hubs for expert advice, allowing consumers to make informed choices. Collaborating with pharmacists to highlight the benefits of specific wipes can enhance credibility and drive sales.
Global Personal Care Wipes Market Overview by Region
The global personal care wipes market is categorized into North America, Europe, Asia-Pacific, and the Rest of the World. Asia-Pacific emerged as the leading region, capturing the largest market share in 2022. The region's economic growth has elevated disposable incomes, enabling more consumers to afford personal care products. This rising middle class seeks products that align with their evolving preferences and lifestyle aspirations. The awareness of health risks and hygiene practices, particularly in densely populated areas, has led to a surge in demand for products that promote cleanliness and sanitation. Wipes, with their versatility and convenience, cater to these needs effectively. The Asia-Pacific region has witnessed a rapid expansion of e-commerce and online retail platforms. This trend has provided consumers with easy access to a wide range of products, including personal care wipes, contributing to market growth. The Asia-Pacific market is diverse, with varying cultural practices and preferences. Customized offerings that cater to local tastes, skin types, and needs are crucial for success in this region. The growing market has attracted both established global brands and local players, fostering innovation and competition. Companies are striving to differentiate themselves through unique formulations, packaging, and marketing strategies.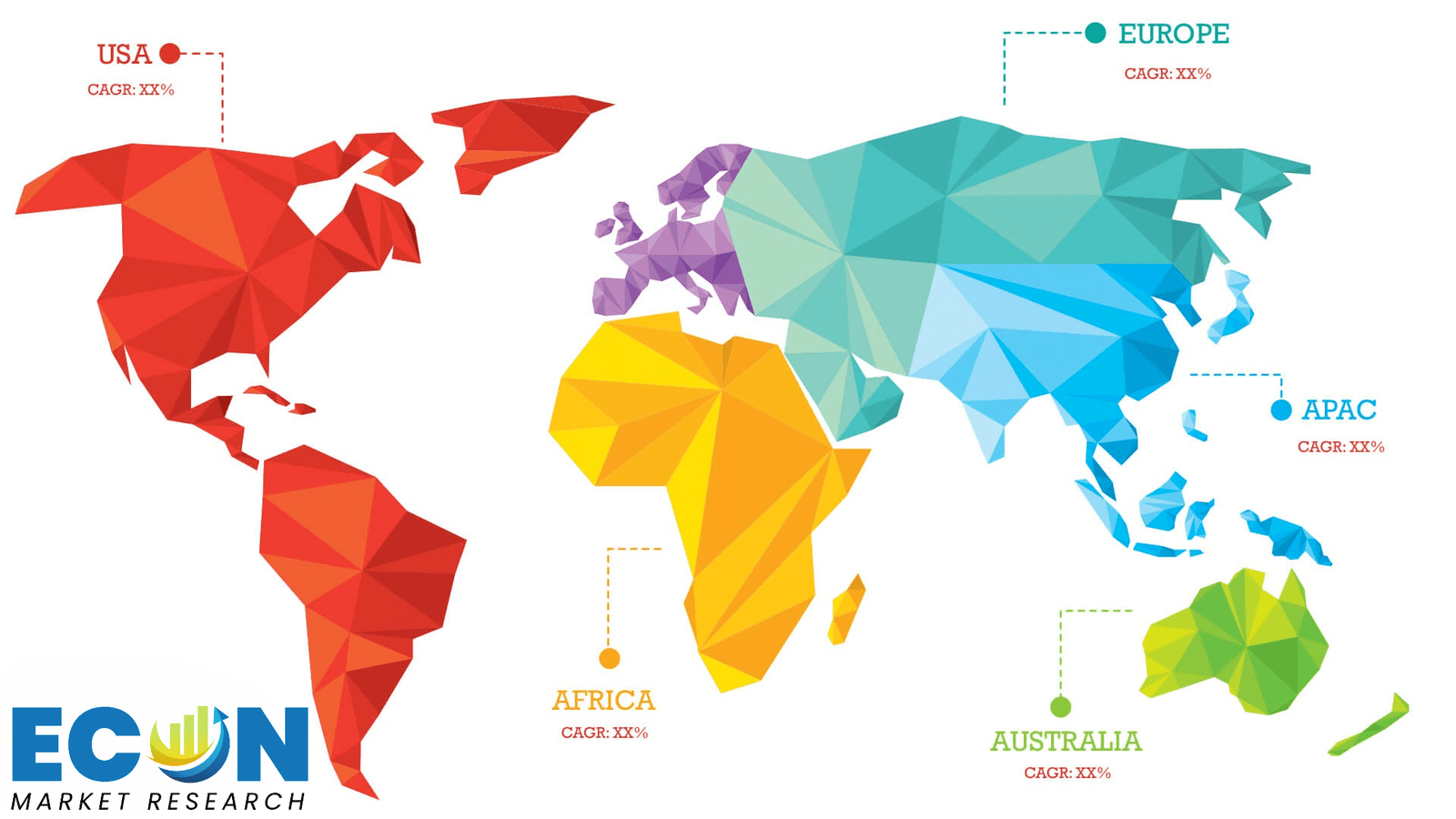 Global Personal Care Wipes Market Competitive Landscape
In the global personal care wipes market, a few major players exert significant market dominance and have established a strong regional presence. These leading companies remain committed to continuous research and development endeavors and actively engage in strategic growth initiatives, including product development, launches, joint ventures, and partnerships. By pursuing these strategies, these companies aim to strengthen their market position, expand their customer base, and capture a substantial share of the market.
Some of the prominent players in the global personal care wipes market include rockline industries, LaFresh, Edgewell Personal Care Co, Kimberly-Clark Corp., NicePak International, Unicharm International, Johnson & Johnson, Meridian Industries, Inc., diamond wipes international, Procter & Gamble Co., Hangzhou Linan Poem Clean Day Co., Ltd., Body Wipe Company, and various other key players.
Global Personal Care Wipes Market Recent Developments
In July 2020, Godrej Protekt launched Twelve-Product Personal and Home Hygiene Range. Godrej Protekt, the well-known hygiene brand in India from Godrej Consumer items Limited (GCPL), introduces a full line of twelve items for personal and home hygiene. The line of Godrej Protekt Health Soap, Body Wash, Germ Protection Fruit & Veggie Wash and Hand Sanitizer offers 99.9% protection against bacteria, viruses, and other microorganisms.
In February 2022, Essity, a firm that promotes health and hygiene, has acquired Legacy Converting, Inc., a US-based professional cleaning and wiping company. The business sells items under the categories of dry wipes, chemical-ready wipes, and wet wipes for sanitising and disinfecting.
Scope of the Global Personal Care Wipes Market Report
Personal Care Wipes Market Report Segmentation
ATTRIBUTE

DETAILS

By Product Type

Baby Wipes

Facial & Cosmetic Wipes

Hand & Body Wipes

By Nature

By Distribution Channel

Online

Supermarket and Hypermarket

Pharmacy

Specialty Store

Other Channels

By Geography

North America (USA,

and Canada)

Europe (UK, Germany, France, Italy, Spain, Russia and Rest of Europe)

Asia Pacific (Japan, China, India, Australia, Southeast Asia and Rest of Asia Pacific)

Latin America (Brazil, Mexico, and Rest of Latin America)

Middle East & Africa (South Africa, GCC, and Rest of Middle East & Africa)

Customization Scope

Pricing
Objectives of the Study
The objectives of the study are summarized in 5 stages. They are as mentioned below:
Global Personal Care Wipes Market

Size and Forecast:
To identify and estimate the market size for the global personal care wipes market segmented by product type, by nature, by distribution channel, region and by value (in U.S. dollars). Also, to understand the consumption/ demand created by consumers of personal care wipes between 2019 and 2031.
Market Landscape and Trends:
To identify and infer the drivers, restraints, opportunities, and challenges for the global personal care wipes market
Market Influencing Factors:
To find out the factors which are affecting the sales of personal care wipes among consumers
To identify and understand the various factors involved in the global personal care wipes market affected by the pandemic
To provide a detailed insight into the major companies operating in the market. The profiling will include the financial health of the company's past 2-3 years with segmental and regional revenue breakup, product offering, recent developments, SWOT analysis, and key strategies.
Intended Audience
Raw Material Suppliers

Retailers, Wholesalers, and Distributors

Business Executives and Entrepreneurs

Governments, Associations, and Industrial Bodies

Academic and Research Institutions

Investors and Trade Experts
Research Methodology
Our research methodology has always been the key differentiating reason which sets us apart in comparison from the competing organizations in the industry. Our organization believes in consistency along with quality and establishing a new level with every new report we generate; our methods are acclaimed and the data/information inside the report is coveted. Our research methodology involves a combination of primary and secondary research methods. Data procurement is one of the most extensive stages in our research process. Our organization helps in assisting the clients to find the opportunities by examining the market across the globe coupled with providing economic statistics for each and every region. The reports generated and published are based on primary & secondary research. In secondary research, we gather data for global Market through white papers, case studies, blogs, reference customers, news, articles, press releases, white papers, and research studies. We also have our paid data applications which includes hoovers, Bloomberg business week, Avention, and others.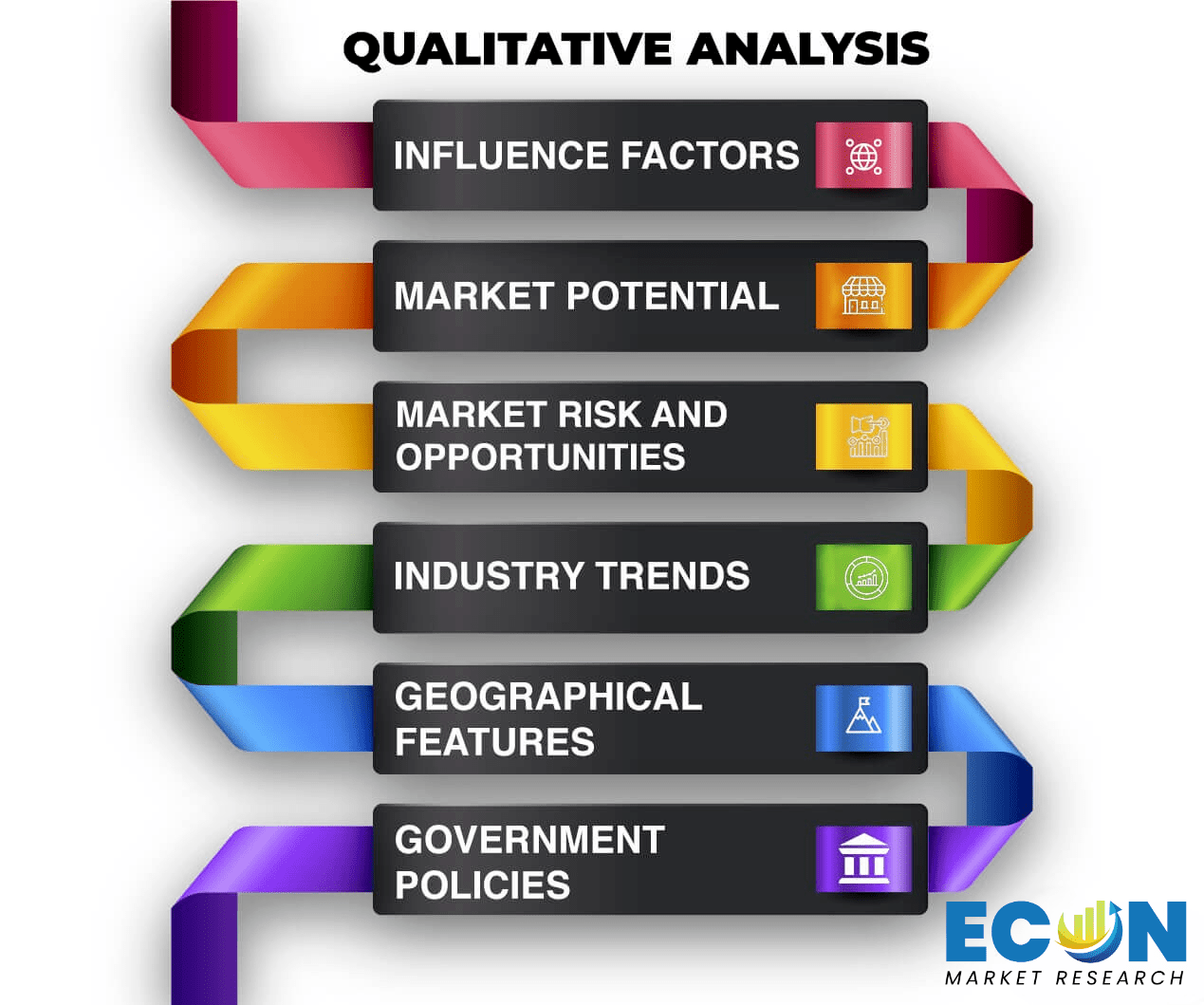 Data Collection
Data collection is the process of gathering, measuring, and analyzing accurate and relevant data from a variety of sources to analyze market and forecast trends. Raw market data is obtained on a broad front. Data is continuously extracted and filtered to ensure only validated and authenticated sources are considered. Data is mined from a varied host of sources including secondary and primary sources.

Primary Research
After the secondary research process, we initiate the primary research phase in which we interact with companies operating within the market space. We interact with related industries to understand the factors that can drive or hamper a market. Exhaustive primary interviews are conducted. Various sources from both the supply and demand sides are interviewed to obtain qualitative and quantitative information for a report which includes suppliers, product providers, domain experts, CEOs, vice presidents, marketing & sales directors, Type & innovation directors, and related key executives from various key companies to ensure a holistic and unbiased picture of the market. 
Secondary Research
A secondary research process is conducted to identify and collect information useful for the extensive, technical, market-oriented, and comprehensive study of the market. Secondary sources include published market studies, competitive information, white papers, analyst reports, government agencies, industry and trade associations, media sources, chambers of commerce, newsletters, trade publications, magazines, Bloomberg BusinessWeek, Factiva, D&B, annual reports, company house documents, investor presentations, articles, journals, blogs, and SEC filings of companies, newspapers, and so on. We have assigned weights to these parameters and quantified their market impacts using the weighted average analysis to derive the expected market growth rate.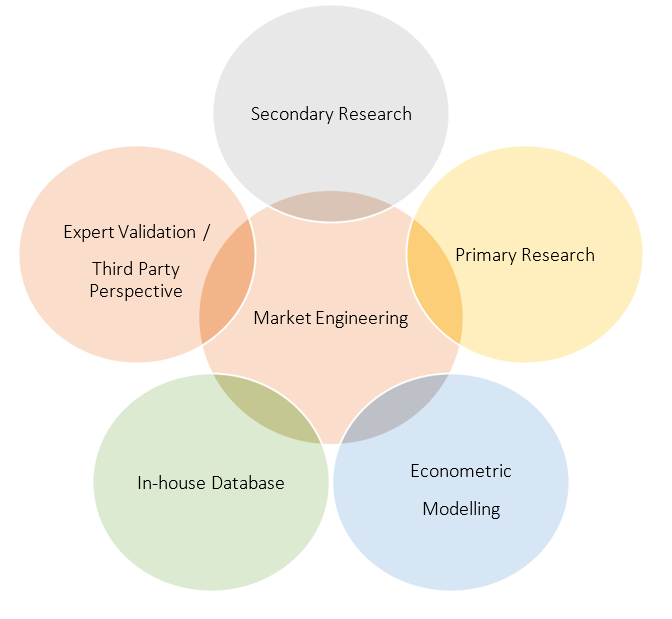 Top-Down Approach & Bottom-Up Approach
In the top – down approach, the Global Batteries for Solar Energy Storage Market was further divided into various segments on the basis of the percentage share of each segment. This approach helped in arriving at the market size of each segment globally. The segments market size was further broken down in the regional market size of each segment and sub-segments. The sub-segments were further broken down to country level market. The market size arrived using this approach was then crosschecked with the market size arrived by using bottom-up approach.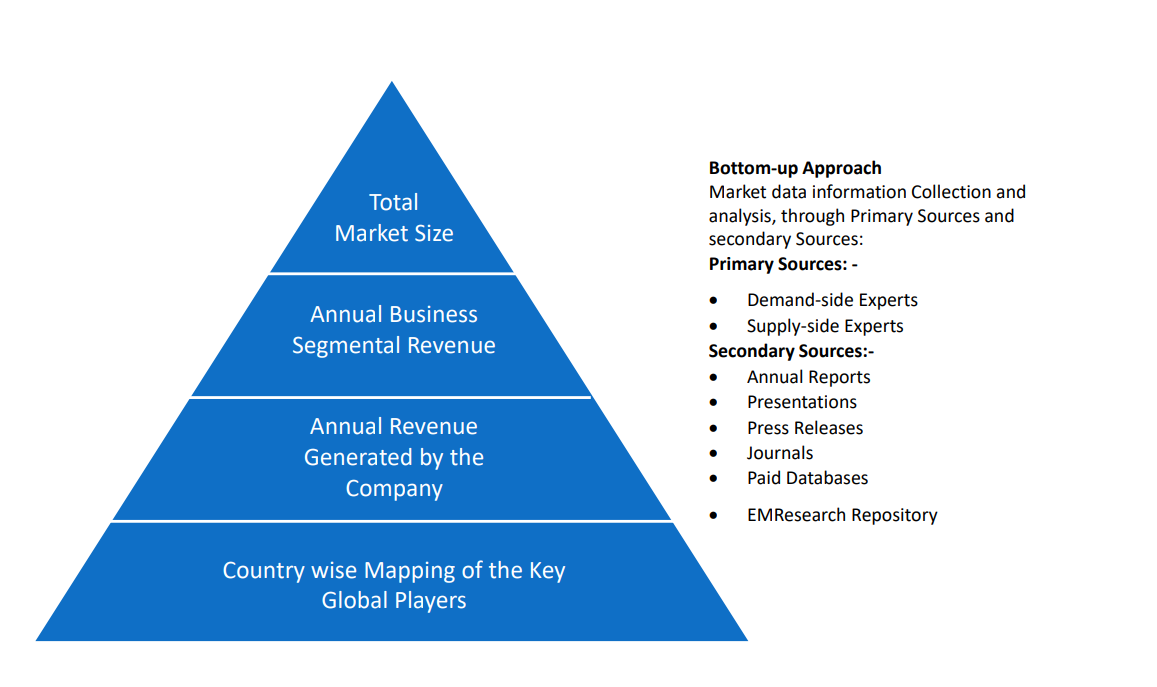 In the bottom-up approach, we arrived at the country market size by identifying the revenues and market shares of the key market players. The country market sizes then were added up to arrive at regional market size of the decorated apparel, which eventually added up to arrive at global market size.
This is one of the most reliable methods as the information is directly obtained from the key players in the market and is based on the primary interviews from the key opinion leaders associated with the firms considered in the research. Furthermore, the data obtained from the company sources and the primary respondents was validated through secondary sources including government publications and Bloomberg.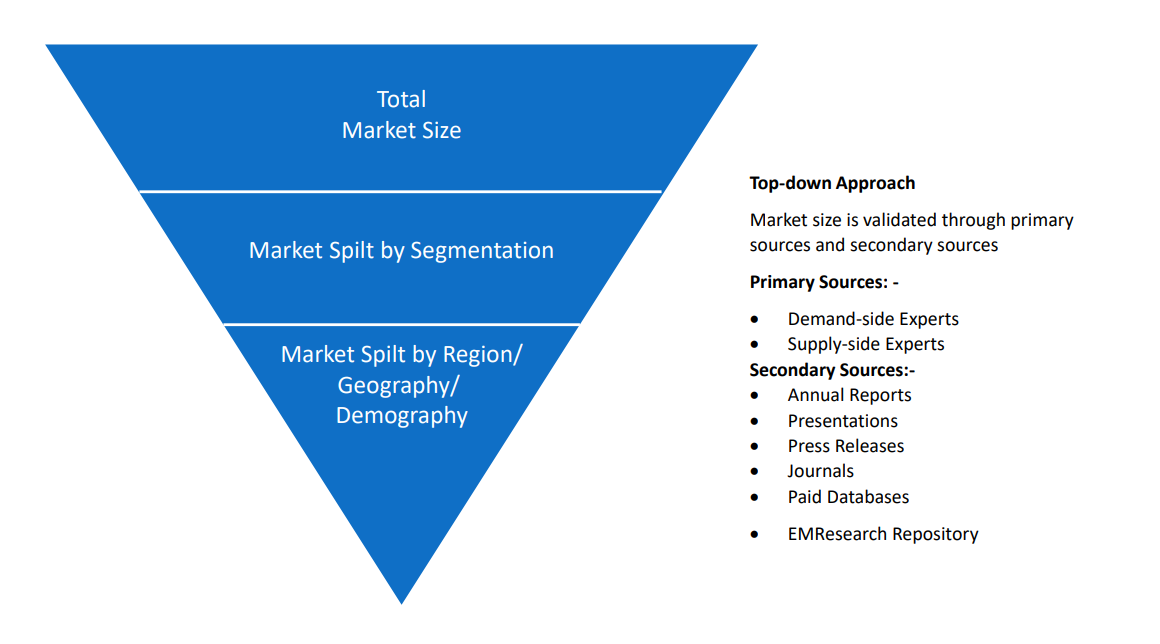 Market Analysis & size Estimation
Post the data mining stage, we gather our findings and analyze them, filtering out relevant insights. These are evaluated across research teams and industry experts. All this data is collected and evaluated by our analysts. The key players in the industry or markets are identified through extensive primary and secondary research. All percentage share splits, and breakdowns have been determined using secondary sources and verified through primary sources. The market size, in terms of value and volume, is determined through primary and secondary research processes, and forecasting models including the time series model, econometric model, judgmental forecasting model, the Delphi method, among Flywheel Energy Storage. Gathered information for market analysis, competitive landscape, growth trends, product development, and pricing trends is fed into the model and analyzed simultaneously.
Quality Checking & Final Review
The analysis done by the research team is further reviewed to check for the accuracy of the data provided to ensure the clients' requirements. This approach provides essential checks and balances which facilitate the production of quality data. This Type of revision was done in two phases for the authenticity of the data and negligible errors in the report. After quality checking, the report is reviewed to look after the presentation, Type and to recheck if all the requirements of the clients were addressed.