The global optical satellite communication market was valued at USD 270.30 million in 2022 and is estimated to reach approximately USD 3920.45 million by 2031, at a CAGR of 34.6% from 2023 to 2031.
In the realm of space-based communication systems, the optical satellite communication industry has become a cutting-edge technology. It is a groundbreaking development in the data transmission protocol between satellites and ground stations. In contrast to conventional radio-frequency communication, optical satellite communication uses light beams to transport data and has major benefits in terms of speed, bandwidth, and security. This technology is based on lasers. Because of its capacity to provide fast data transfer rates, this cutting-edge technology has become well-known and is especially useful for applications like military operations, scientific research, and Earth observation. Earth observation satellites can now transfer vast amounts of data fast and efficiently because of optical satellite communication, which also makes it easier to communicate in real time with spacecraft. Moreover, the utilization of optical communication is considered a possible remedy for the constraints of conventional radio frequency-based communication systems as well as the rising demand for satellite bandwidth. The market for optical satellite communication is expected to be very influential in determining the direction of satellite-based technologies and services in the future due to the growing demand for high-speed, high-capacity data transfer in space communication.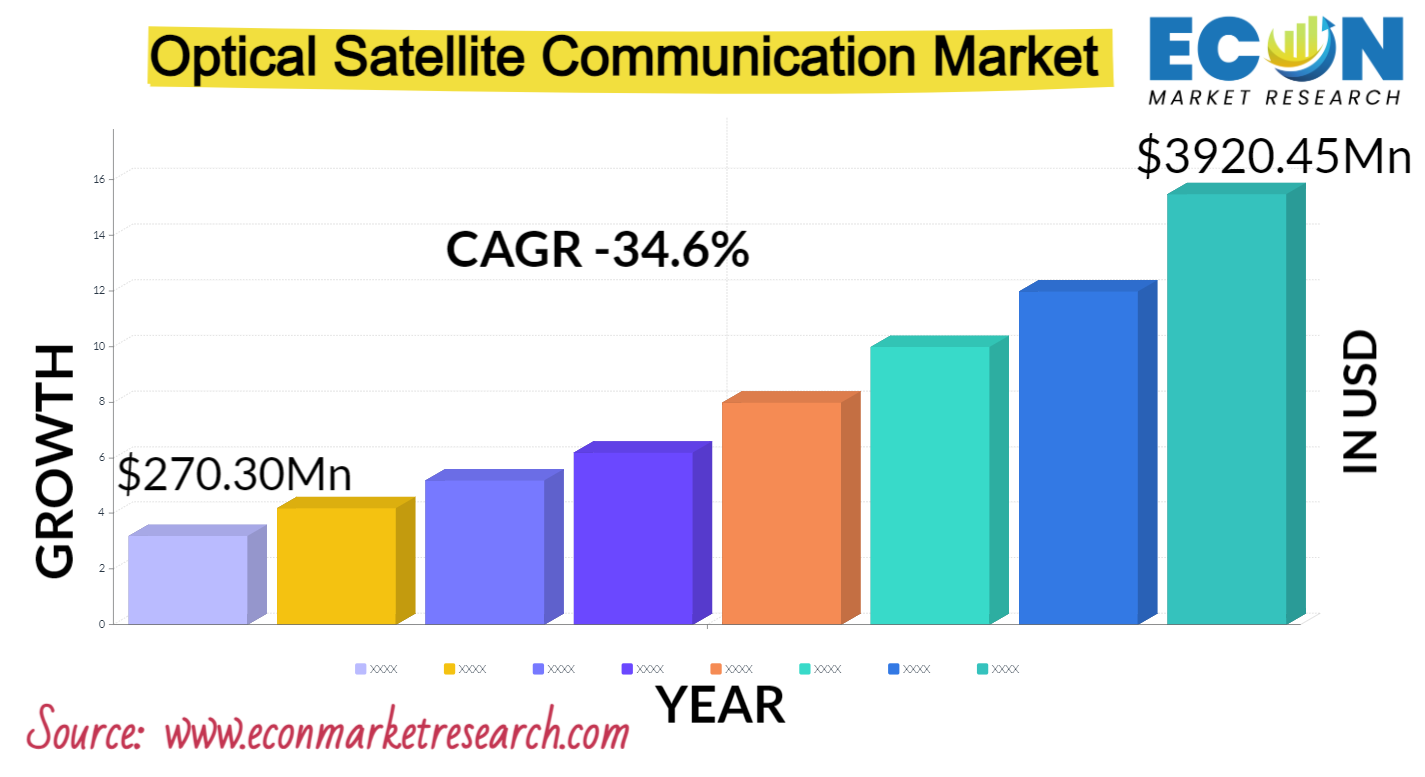 OPTICAL SATELLITE COMUNICATION MARKET: REPORT SCOPE & SEGMENTATION
| | |
| --- | --- |
| Report Attribute | Details |
| Estimated Market Value (2022) | 270.30 Mn |
| Projected Market Value (2031) | 3920.45 Mn |
| Base Year | 2022 |
| Forecast Years | 2023 - 2031 |
| Scope of the Report | Historical and Forecast Trends, Industry Drivers and Constraints, Historical and Forecast Market Analysis by Segment- By Laser Types, By Components, By Transmission Mediums, By Application, & Region |
| Segments Covered | By Laser Types, By Components, By Transmission Mediums, By Application, & Region |
| Forecast Units | Value (USD Billion or Million), and Volume (Units) |
| Quantitative Units | Revenue in USD million/billion and CAGR from 2023 to 2031 |
| Regions Covered | North America, Europe, Asia Pacific, Latin America, and Middle East & Africa, and the Rest of World |
| Countries Covered | U.S., Canada, Mexico, U.K., Germany, France, Italy, Spain, China, India, Japan, South Korea, Brazil, Argentina, GCC Countries, and South Africa, among others |
| Report Coverage | Market growth drivers, restraints, opportunities, Porter's five forces analysis, PEST analysis, value chain analysis, regulatory landscape, market attractiveness analysis by segments and region, company market share analysis, and COVID-19 impact analysis. |
| Delivery Format | Delivered as an attached PDF and Excel through email, according to the purchase option. |
Global Optical Satellite Communication Market Dynamics
The growth and evolution of the optical satellite communication industry are shaped by a dynamic array of elements. The unquenchable need for high-speed data transport in space communication is one of the main motivators. The market is growing because optical satellite communication provides a way around the drawbacks of conventional radio frequency communication, which is a problem faced by an increasing number of space-based applications such as Earth observation, remote sensing, and space exploration. The potential of optical communication technologies to improve security is another factor driving their growing popularity. Laser-based communication is attractive for government and military applications because it provides a more secure data transmission technique than radio frequencies. Moreover, there is an increased need to use optical communication for satellite-to-satellite and satellite-to-ground communication due to the growing threat of space debris and radio frequency spectrum congestion. Innovation in the optical satellite communication industry is being driven by global investments in satellite technology and space exploration. To attain constant performance, nevertheless, obstacles like unfavourable weather and atmospheric interference must be addressed. The market for optical satellite communication is expanding and dynamic due to the demand for faster internet, higher levels of security, and innovative space technology. The market will probably be crucial to the development of space-based communication systems in the future as it develops and overcomes its obstacles.
Global Optical Satellite Communication Market Drivers
Increasing Demand for High-Speed Data Transmission
Data consumption has increased at an unprecedented rate due to the rise in online gaming, interactive media content, and high-definition and 4K video streaming services. In order to meet user expectations for flawless, high-quality information delivered instantly, high-speed data transmission networks are necessary. A new era of connectedness has been brought about by the Internet of Things (IoT), in which a vast array of gadgets and sensors are constantly exchanging data. High-speed data transmission is essential for the effective collecting and processing of data in a variety of applications, including industrial automation and smart cities and homes. Users and data centers must transport data quickly as more and more services, including computers, software, and data storage, are hosted on cloud servers. High-speed connections are becoming more and more necessary since cloud services have become essential to enterprises. Companies and institutions utilize big data analytics to make well-informed judgements. Fast data transfer of massive datasets and fast insights extraction depend on high-speed data communication. The goal of the continuous development of future wireless technologies and the roll out of 5G networks is to provide ultra fast data speeds to fulfil the demands of developing applications such as autonomous vehicles, augmented reality, and smart infrastructure.
Rising Demand for Broadband Connectivity in Remote Areas
High-speed internet connectivity has moved from being a luxury to a necessity for socioeconomic development, work, education, and healthcare as the modern world grows more interconnected. In order to ensure that all residents can take part in the digital era, there is a growing demand for broadband connectivity in rural and isolated areas, which have previously been undeserved. High-speed internet access is now required for distant employment and online education due of the COVID-19 pandemic. Regardless of where they are located, businesses, employees, and students need broadband connectivity in remote places to stay productive and competitive. Increasing the availability of broadband in isolated areas can boost economic development by drawing in venture capital, enterprises, and entrepreneurial activities. Governments worldwide recognize the importance of closing the digital divide and are investing in infrastructure projects to bring broadband to remote areas, making it a priority for policy makers. Remote areas benefit from telemedicine services that rely on broadband connectivity, enabling access to healthcare specialists, remote consultations, and monitoring of patients, which can be vital in emergency situations and for regular healthcare needs.
Restraints:
Attenuation of optical signals and weakening of communication links can be caused by meteorological circumstances such as rain, snow, fog, and atmospheric turbulence. The unpredictability of optical communication systems is hampered by this signal quality variation, particularly in areas where bad weather is common. Line-of-sight transmission is necessary for optical communication, and signals in free space can attenuate and disperse, especially over long distances. This condition causes signal loss, which lowers the efficiency of optical connections. Scintillation brought on by atmospheric turbulence causes abrupt changes in signal strength and beam wander, which in turn generates signal instability and oscillations in optical communication. The operational range of optical satellite communication systems is limited by atmospheric interference. Mitigating atmospheric interference requires advanced technologies and adaptive systems, which can increase the complexity and cost of optical communication infrastructure.
Line-of-Sight Limitations
Mountains, hills, and valleys are examples of natural geographic characteristics that might impede communication between entities. These obstructions have the potential to cause signal blockages and degradation in both satellite and terrestrial communication. The curvature of the Earth becomes a limiting issue in long-distance communication. While optical and radio waves travel in straight lines, the curvature of the Earth can cause them to disappear below the observable horizon as the distance between the transmitter and receiver grows. Tall buildings and other structures can obstruct the line of sight between communication devices in heavily populated urban areas. For wireless communication systems like cellular networks, this is particularly difficult. Line-of-sight access in satellite communication can be impacted by the satellite's orbital position and altitude, especially in low Earth orbit (LEO) and geostationary orbit (GEO) systems. The deployment of communication infrastructure can be influenced by regulatory limitations and spectrum allotment restrictions, and it may not necessarily follow the best line of sight.
Opportunities:
Emerging Markets in Space-based Internet Services
Remote and undeserved areas could be connected via space-based internet services, closing the digital divide and providing internet access to people without dependable terrestrial connectivity. In these areas, this creates new markets and business prospects. Low-latency and fast data transfer are provided by LEO satellite constellations, matching or even exceeding the capabilities of conventional broadband services. Applications ranging from e-commerce and telecommuting to medical and education are made possible by this improved data connectivity. The constellation design guarantees almost constant worldwide coverage, enabling internet connectivity in remote, rural, and metropolitan areas. This degree of connectedness has the potential to change how people obtain information and how businesses run. Space-based internet services have the potential to be very beneficial, especially for emerging nations that sometimes lack a robust internet infrastructure. Technology, industrial, and aerospace industries have potential as a result of the development and deployment of satellite constellations, which encourages investment and innovation in these fields. The competition in this market, which includes businesses such as SpaceX, OneWeb, and Amazon, encourages innovation and lowers prices, opening up space-based internet services to a wider range of users.
Miniaturization of Optical Components
The possibility presented by the miniaturization of optical components is significant and has broad implications for multiple industries, including consumer electronics, medical devices, and telecommunications. This approach entails maintaining or even enhancing the performance of optical components like lenses, prisms, waveguides, and other photonics components while reducing their size. Compact fibre optic transceivers and integrated photonics chips are two examples of the smaller, more effective optical communication systems that have been made possible by miniaturized optical components in the telecommunications industry. In addition to decreasing the physical footprint of network equipment, this increases the efficiency and speed of data transmission. The creation of small and light optical components for gadgets like digital cameras, cellphones, and augmented reality (AR) or virtual reality (VR) headsets depends heavily on miniaturization. Miniaturized optical components are essential in the healthcare industry for diagnostic equipment, endoscopes, and minimally invasive surgical devices. Reduced size can enhance the precision of medical procedures and diagnostics while improving patient comfort.
Segment Overview
By Laser Types
Based on laser types, the global optical satellite communication market is divided into GaAs laser diode, CO2 laser, microwave laser, silex laser, YAG laser. The GaAs laser diode category dominates the market with the largest revenue share in 2022. Gallium arsenide (GaAs) laser diodes offer high-performance, compact, and efficient laser sources. They are commonly used in optical satellite communication for their ability to provide stable, high-frequency laser signals suitable for data transmission. Carbon dioxide (CO2) lasers operate in the mid-infrared spectrum and find applications in satellite communication due to their capacity to transmit data through the Earth's atmosphere with minimal interference, making them suitable for certain scenarios. Microwave lasers are often used in combination with optical communication systems to extend the reach of communication links. They play a vital role in creating hybrid communication networks, especially for long-distance and inter-satellite connections. Silicon photonics-based laser sources (silex lasers) offer integration with other optical components on a chip, enabling compact and efficient communication systems. They are gaining prominence in optical satellite communication for their scalability and compatibility with advanced technologies. Yttrium aluminum garnet (YAG) lasers are known for their high-power capabilities and are applied in specific situations where high-intensity laser beams are required, such as in laser-based satellite communication for secure and long-range data transmission.
By Components
Based on the components, the global optical satellite communication market is categorized into demodulator, modulator, transponders, receivers, transmitters, other components. The transponders category leads the global optical satellite communication market with the largest revenue share in 2022. Transponders serve as the intermediary between the satellite's reception and transmission functions. They receive incoming signals, amplify them, and then retransmit the signals to the ground station. Transponders are critical for signal amplification and relaying. Demodulators are integral components that extract digital data from incoming optical signals, converting them back into their original format. They play a vital role in the reception and interpretation of data transmitted by satellites. Modulators are responsible for encoding data into optical signals suitable for transmission in the space-based environment. They are essential for converting digital information into modulated optical signals before transmission. Receivers are designed to capture and process the incoming optical signals from satellites. They are responsible for detecting and converting optical signals into digital data, ensuring the successful reception of communication. Transmitters are responsible for emitting modulated optical signals into space. They convert digital data into optical signals for transmission to ground stations or other satellites.
By Transmission Mediums
Based on transmission mediums, the global optical satellite communication market is segmented into wireless, intersatellite links. The wireless segment dominates the optical satellite communication market. Wireless optical satellite communication involves the use of optical technology to transmit data between satellites and ground stations. This segment focuses on the wireless transmission of high-speed data through the Earth's atmosphere using laser-based communication. Wireless optical communication is essential for connecting satellites to terrestrial infrastructure, enabling the transfer of vast amounts of data for purposes such as internet connectivity, Earth observation, and space-based research. Intersatellite links pertain to optical communication between satellites themselves. This segment emphasizes the establishment of communication links between different satellites in space. These links are crucial for forming satellite constellations, enabling data sharing between satellites in orbit, and creating networked systems for applications like Earth observation, global connectivity, and scientific missions. Intersatellite links contribute to satellite coordination and collaboration, improving the efficiency and coverage of space-based services.
By Application
Based on application, the global optical satellite communication market is divided into backhaul, earth observation, enterprise connectivity, last mile access, research and space exploration, surveillance and security, telecommunication, tracking and monitoring, other applications. The surveillance and security category dominates the market with the largest revenue share in 2022. Optical satellite communication supports surveillance and security applications, including border control, maritime surveillance, and remote monitoring of critical infrastructure. It ensures high-quality, secure data transmission for these purposes. Backhaul refers to the use of optical satellite communication for transporting data from remote or undeserved areas to the core network infrastructure. It serves as a vital component in extending terrestrial networks to remote locations and ensuring seamless data connectivity. Earth observation involves the use of optical satellite communication for gathering data and images of the Earth's surface, atmosphere, and oceans. This data is utilized in applications such as environmental monitoring, agriculture, urban planning, and disaster management. Enterprises leverage optical satellite communication to establish high-speed, reliable connections for corporate networks, remote offices, and operations in areas with limited terrestrial infrastructure. It is crucial for businesses requiring seamless connectivity. Last mile access refers to the final leg of connectivity between a service provider and an end-user. Optical satellite communication can provide the last-mile connection in rural or remote areas, ensuring internet access and digital services. Optical satellite communication plays a critical role in space research and exploration, facilitating real-time communication with spacecraft, rovers, and space stations. It enables data transfer for scientific missions and interplanetary exploration. In traditional telecommunications, optical satellite communication provides connectivity between ground stations, enabling voice, data, and video transmission. It complements terrestrial networks and helps expand telecommunication coverage. Optical satellite communication is used for tracking and monitoring assets, vehicles, and environmental conditions. It is valuable in logistics, transportation, and environmental sensing applications.
Global Optical Satellite Communication Market Overview by Region
The global optical satellite communication market is categorized into North America, Europe, Asia-Pacific, and the Rest of the World. North America emerged as the leading region, capturing the largest market share in 2022. The area is home to a thriving electronics and aerospace sector that has led the way in the advancement of optical satellite communication. Optic communication technology has advanced significantly as a result of the ambitious satellite constellations launched by industry heavyweights such as SpaceX, Amazon, and OneWeb to offer high-speed worldwide internet access. Venture capital investment and entrepreneurship are highly prevalent in North America. Due to this atmosphere, which promotes competition, innovation, and technological advancements, startups and innovators are encouraged to enter the optical satellite communication sector. World-class research facilities and universities that actively support the advancement of optical communication research and development can be found in the area. The cooperation of industry and academics propels technological advancement and quickens the rate of innovation. The strong demand in North America for safe, high-speed data transfer, and space-based services has stimulated infrastructure development and investment in optical satellite communication. The requirement for connectivity in isolated and neglected places increases this demand even further. Companies have been able to develop and install satellite constellations with relative ease because North American regulatory agencies have been generally supportive of satellite communication endeavours. The expansion of optical satellite communication is facilitated by this benevolent regulatory environment. The global reach of North American satellite businesses influences markets for satellite communication and the global acceptance of technologies. Global norms and practises can be impacted by the advancement of optical satellite communication technology in North America.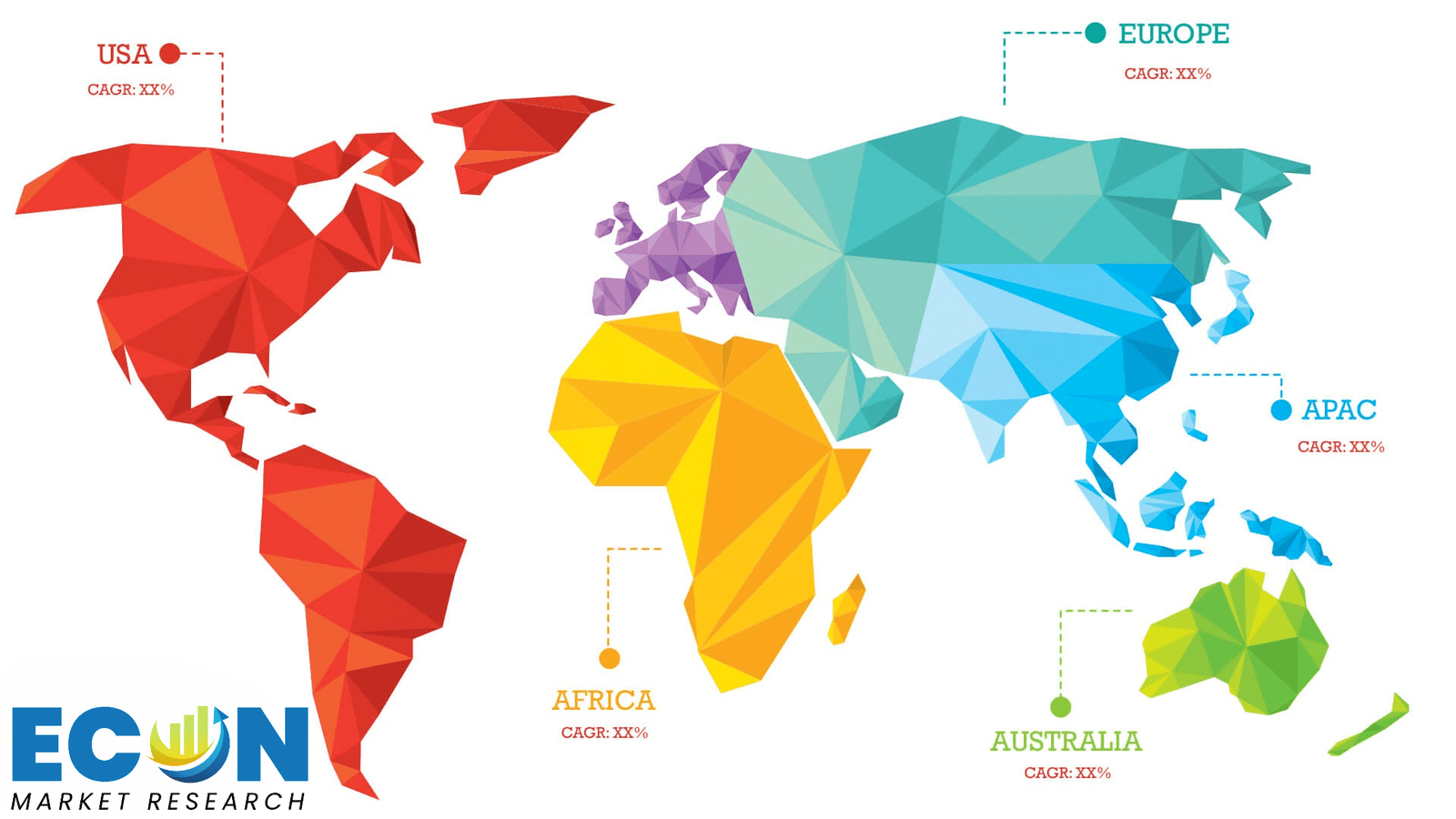 Global Optical Satellite Communication Market Competitive Landscape
In the global optical satellite communication market, a few major players exert significant market dominance and have established a strong regional presence. These leading companies remain committed to continuous research and development endeavors and actively engage in strategic growth initiatives, including product development, launches, joint ventures, and partnerships. By pursuing these strategies, these companies aim to strengthen their market position, expand their customer base, and capture a substantial share of the market.
Some of the prominent players in the global optical satellite communication market include SITAEL S.p.A, Maxar Technologies Ltd., BridgeSat Inc., Analytical Space Inc., Hisdesat Servicios Estrategicos S.A., Laser Light Communications Inc., ATLAS Space Operations, Inc., Mynaric AG, Mitsubishi Electric Corporation, Ball Aerospace & Technologies Corp., and various other key players.
Global Optical Satellite Communication Market Recent Developments
In March 2023, In the "Development and demonstration of inter-satellite optical communication network system," Axelspace is a partner. We will collaborate with the National Institute of Information and Communications Technology (NICT), NEC Corporation, and Space Compass Corporation a joint venture between NTT and SKY Perfect JSAT—throughout this development and demonstration project.
In June 2023, Light Source Module for High-capacity Laser Optical Communication in Outer Space is Successfully Demonstrated by Mitsubishi Electric.Nanosatellite produced through industry-academia collaboration is used for quick and affordable demonstration.
Scope of the Global Optical Satellite Communication Market Report
Optical Satellite Communication Market Report Segmentation
ATTRIBUTE

DETAILS

By Laser Types

GaAs Laser Diode

CO2 Laser

Microwave Laser

Silex Laser

YAG Laser

By Components

Demodulator

Modulator

Transponders

Receivers

Transmitters

Other Components

By Transmission Mediums

Wireless

Intersatellite Links

By Application

Backhaul

Earth Observation

Enterprise Connectivity

Last Mile Access

Research and Space Exploration

Surveillance and Security

Telecommunication

Tracking and Monitoring

Other Applications

By Geography

North America (USA,

and Canada)

Europe (UK, Germany, France, Italy, Spain, Russia and Rest of Europe)

Asia Pacific (Japan, China, India, Australia, Southeast Asia and Rest of Asia Pacific)

Latin America (Brazil, Mexico, and Rest of Latin America)

Middle East & Africa (South Africa, GCC, and Rest of Middle East & Africa)

Customization Scope

Pricing
Objectives of the Study
The objectives of the study are summarized in 5 stages. They are as mentioned below:
Global Optical Satellite Communication Market

Size and Forecast:
To identify and estimate the market size for the global optical satellite communication market segmented by laser types, by components, by transmission mediums, by application, region and by value (in U.S. dollars). Also, to understand the consumption/ demand created by consumers of optical satellite communication between 2019 and 2031.
Market Landscape and Trends:
To identify and infer the drivers, restraints, opportunities, and challenges for the global optical satellite communication market
Market Influencing Factors:
To find out the factors which are affecting the sales of optical satellite communication among consumers
To identify and understand the various factors involved in the global optical satellite communication market affected by the pandemic
To provide a detailed insight into the major companies operating in the market. The profiling will include the financial health of the company's past 2-3 years with segmental and regional revenue breakup, product offering, recent developments, SWOT analysis, and key strategies.
Intended Audience
Industry Professionals

Researchers and Academics

Entrepreneurs and Innovators

Government and Regulatory Bodies

Space Enthusiasts and General Public

Governments, Associations, and Industrial Bodies

Investors and Trade Experts
Research Methodology
Our research methodology has always been the key differentiating reason which sets us apart in comparison from the competing organizations in the industry. Our organization believes in consistency along with quality and establishing a new level with every new report we generate; our methods are acclaimed and the data/information inside the report is coveted. Our research methodology involves a combination of primary and secondary research methods. Data procurement is one of the most extensive stages in our research process. Our organization helps in assisting the clients to find the opportunities by examining the market across the globe coupled with providing economic statistics for each and every region. The reports generated and published are based on primary & secondary research. In secondary research, we gather data for global Market through white papers, case studies, blogs, reference customers, news, articles, press releases, white papers, and research studies. We also have our paid data applications which includes hoovers, Bloomberg business week, Avention, and others.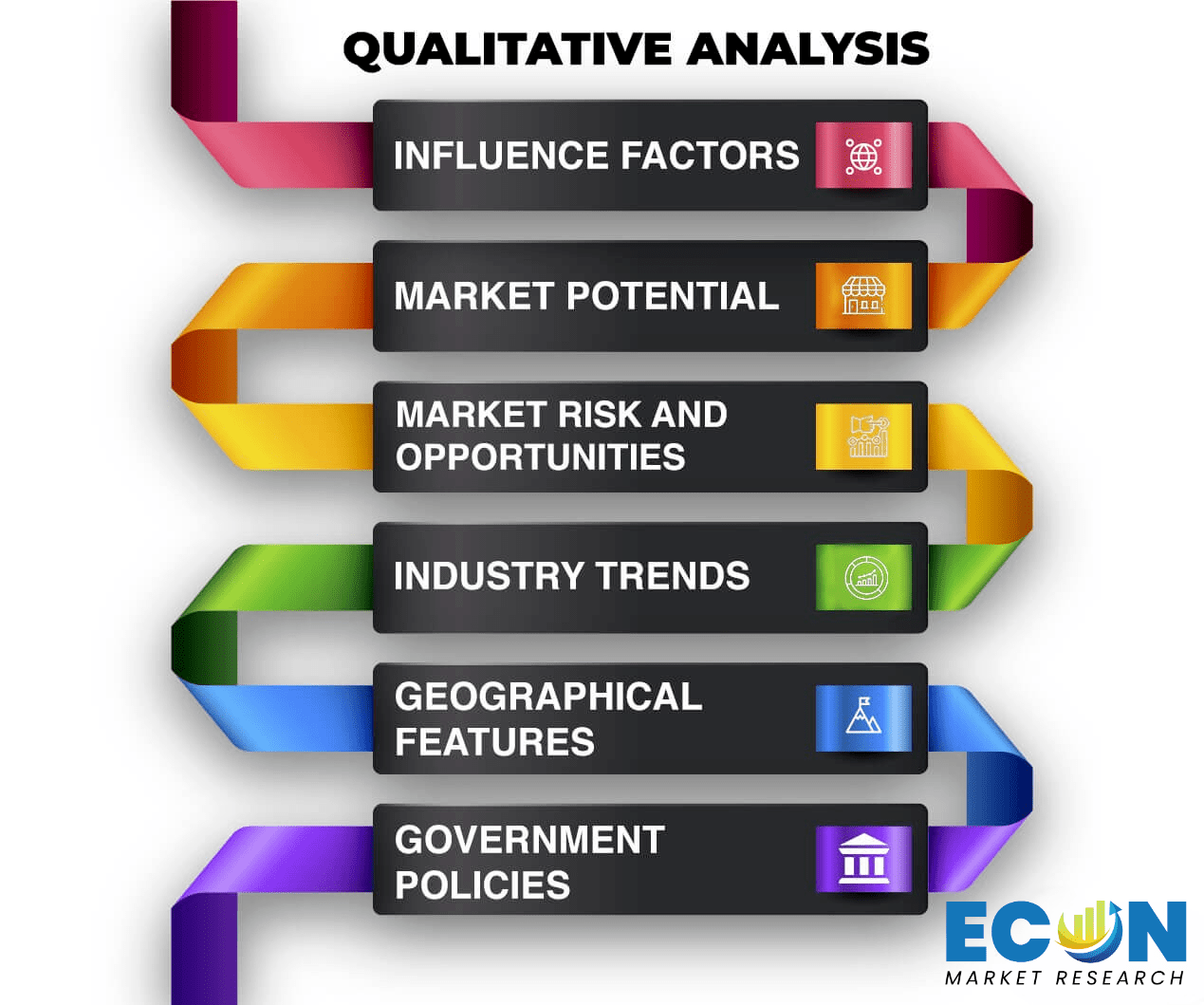 Data Collection
Data collection is the process of gathering, measuring, and analyzing accurate and relevant data from a variety of sources to analyze market and forecast trends. Raw market data is obtained on a broad front. Data is continuously extracted and filtered to ensure only validated and authenticated sources are considered. Data is mined from a varied host of sources including secondary and primary sources.

Primary Research
After the secondary research process, we initiate the primary research phase in which we interact with companies operating within the market space. We interact with related industries to understand the factors that can drive or hamper a market. Exhaustive primary interviews are conducted. Various sources from both the supply and demand sides are interviewed to obtain qualitative and quantitative information for a report which includes suppliers, product providers, domain experts, CEOs, vice presidents, marketing & sales directors, Type & innovation directors, and related key executives from various key companies to ensure a holistic and unbiased picture of the market. 
Secondary Research
A secondary research process is conducted to identify and collect information useful for the extensive, technical, market-oriented, and comprehensive study of the market. Secondary sources include published market studies, competitive information, white papers, analyst reports, government agencies, industry and trade associations, media sources, chambers of commerce, newsletters, trade publications, magazines, Bloomberg BusinessWeek, Factiva, D&B, annual reports, company house documents, investor presentations, articles, journals, blogs, and SEC filings of companies, newspapers, and so on. We have assigned weights to these parameters and quantified their market impacts using the weighted average analysis to derive the expected market growth rate.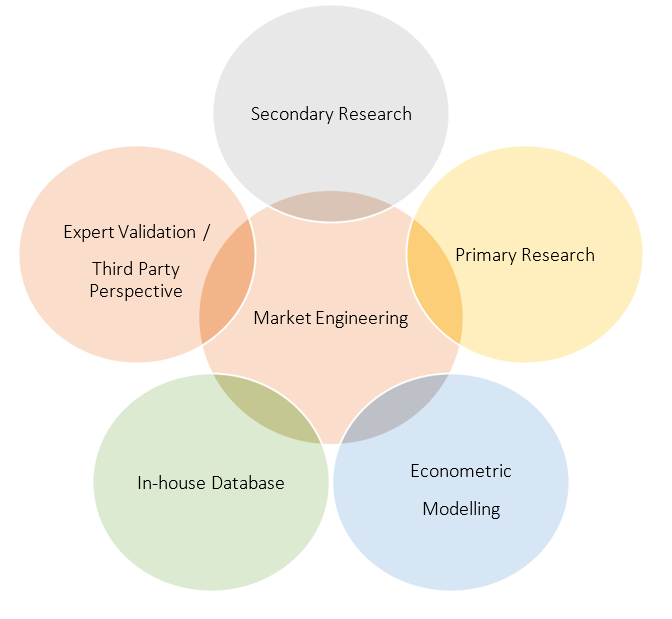 Top-Down Approach & Bottom-Up Approach
In the top – down approach, the Global Batteries for Solar Energy Storage Market was further divided into various segments on the basis of the percentage share of each segment. This approach helped in arriving at the market size of each segment globally. The segments market size was further broken down in the regional market size of each segment and sub-segments. The sub-segments were further broken down to country level market. The market size arrived using this approach was then crosschecked with the market size arrived by using bottom-up approach.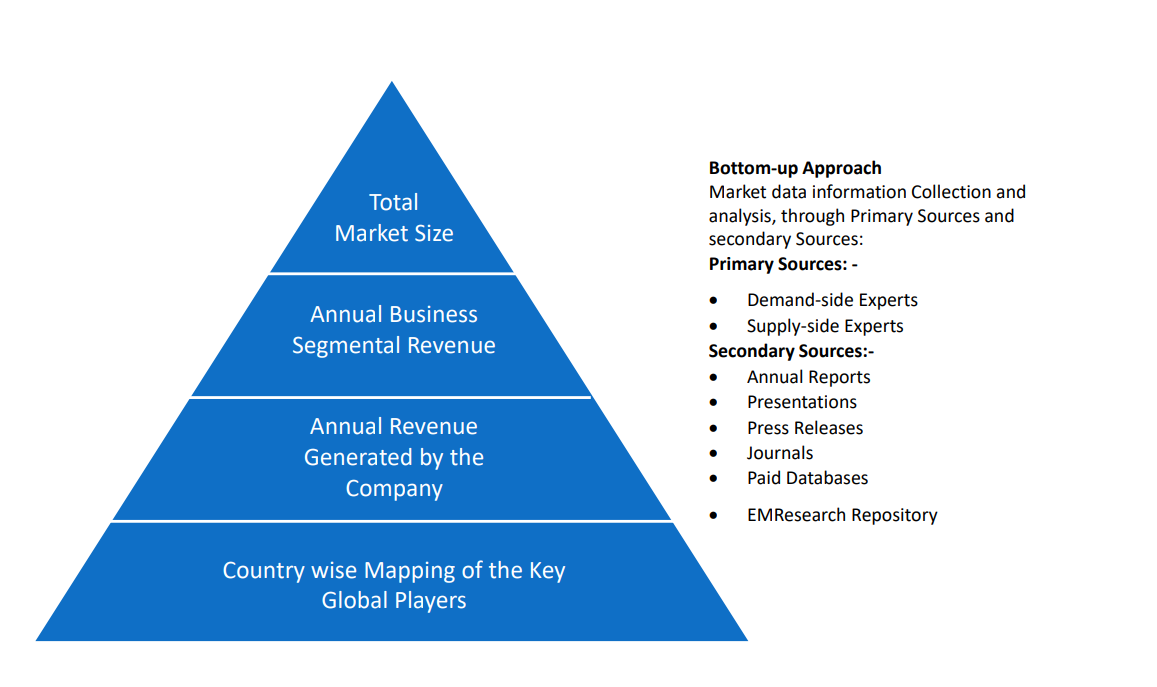 In the bottom-up approach, we arrived at the country market size by identifying the revenues and market shares of the key market players. The country market sizes then were added up to arrive at regional market size of the decorated apparel, which eventually added up to arrive at global market size.
This is one of the most reliable methods as the information is directly obtained from the key players in the market and is based on the primary interviews from the key opinion leaders associated with the firms considered in the research. Furthermore, the data obtained from the company sources and the primary respondents was validated through secondary sources including government publications and Bloomberg.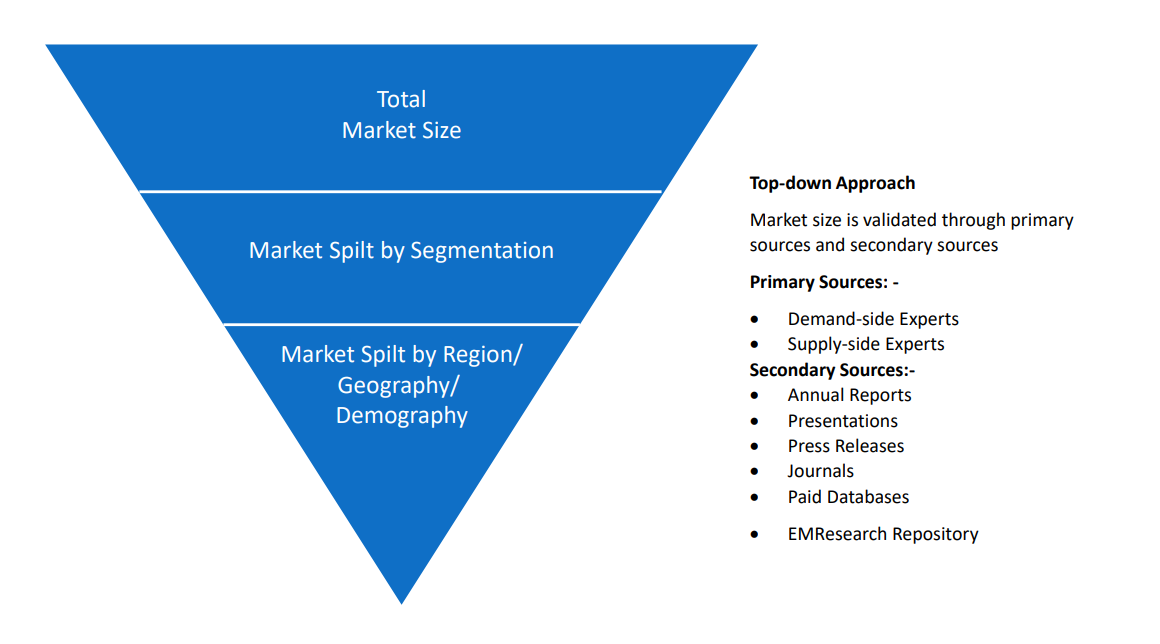 Market Analysis & size Estimation
Post the data mining stage, we gather our findings and analyze them, filtering out relevant insights. These are evaluated across research teams and industry experts. All this data is collected and evaluated by our analysts. The key players in the industry or markets are identified through extensive primary and secondary research. All percentage share splits, and breakdowns have been determined using secondary sources and verified through primary sources. The market size, in terms of value and volume, is determined through primary and secondary research processes, and forecasting models including the time series model, econometric model, judgmental forecasting model, the Delphi method, among Flywheel Energy Storage. Gathered information for market analysis, competitive landscape, growth trends, product development, and pricing trends is fed into the model and analyzed simultaneously.
Quality Checking & Final Review
The analysis done by the research team is further reviewed to check for the accuracy of the data provided to ensure the clients' requirements. This approach provides essential checks and balances which facilitate the production of quality data. This Type of revision was done in two phases for the authenticity of the data and negligible errors in the report. After quality checking, the report is reviewed to look after the presentation, Type and to recheck if all the requirements of the clients were addressed.