The global matting agents market was valued at USD 500.42 million in 2022 and is estimated to reach approximately USD 849.74 million by 2031, at a CAGR of 6.0% from 2023 to 2031.
The market for matting agents is important for a number of sectors, including coatings, paints, and printing inks since it gives finished products significant qualities. To make surfaces less reflecting and more aesthetically pleasing, matting agents are additives that are used to lower the gloss or shine of surfaces. In the production of matte coatings and paint finishes, which are widely used in sectors including the automotive, furniture, and architectural applications, these agents play a particularly important role. By introducing a micro-roughness to the surface, mattifying chemicals reduce gloss by scattering incident light. Typically, they are made up of tiny particles, such as silica or synthetic polymers, which are carefully mixed into coatings or inks to preserve transparency while changing the surface's reflective characteristics. Due to the rising demand for high-quality, visually pleasing surfaces in a variety of consumer and industrial items, the market for matting agents has experienced tremendous expansion. Additionally, advances in mating agent technology have been prompted by environmental concerns and the move towards water-based and low-VOC coatings. The matting agents market is anticipated to be a crucial part of many production processes as companies continue to emphasise the value of aesthetics, toughness, and sustainability.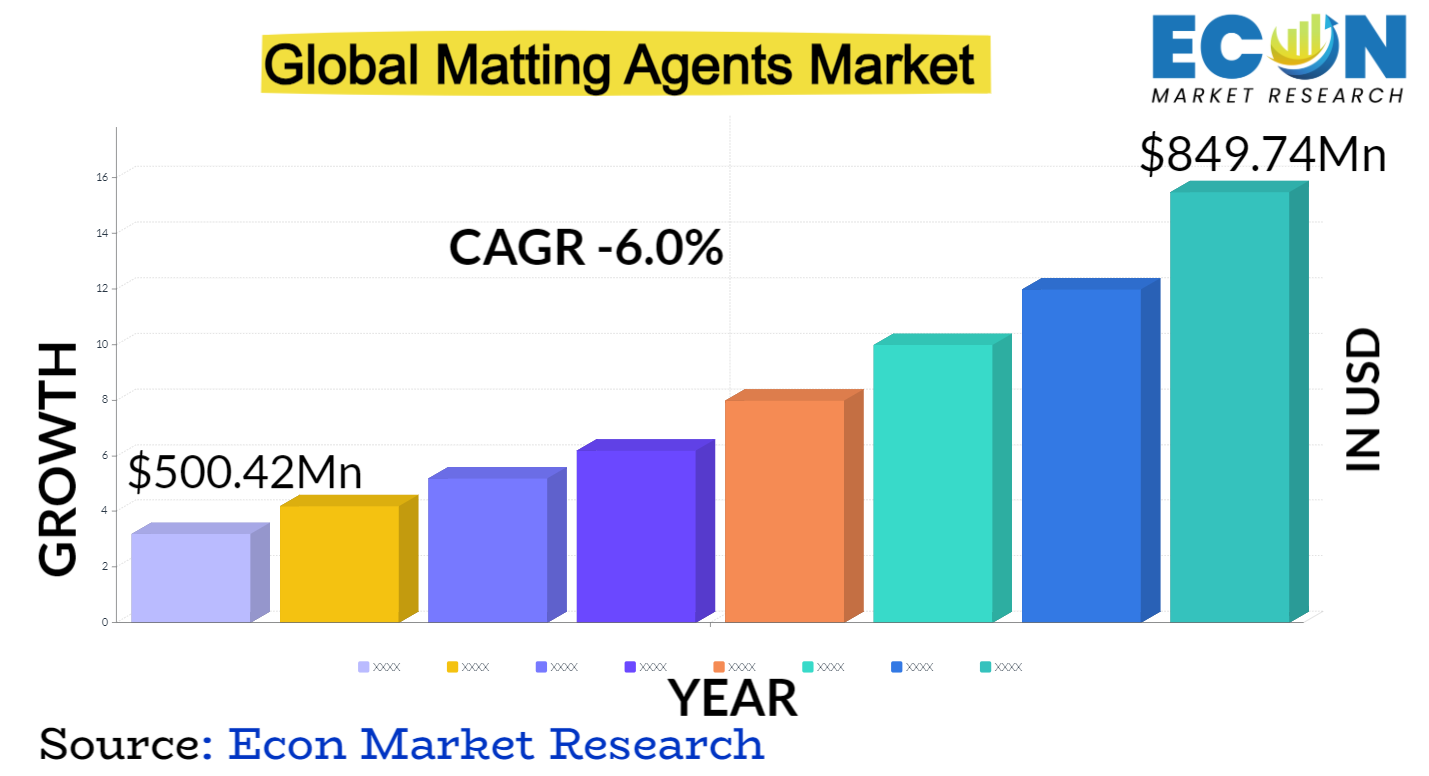 MATTING AGENTS MARKET: REPORT SCOPE & SEGMENTATION
| | |
| --- | --- |
| Report Attribute | Details |
| Estimated Market Value (2022) | 500.42 Mn |
| Projected Market Value (2031) | 849.74 Mn |
| Base Year | 2022 |
| Forecast Years | 2023 - 2031 |
| Scope of the Report | Historical and Forecast Trends, Industry Drivers and Constraints, Historical and Forecast Market Analysis by Segment- By Product Type, By Application, By Technology, & Region |
| Segments Covered | By Product Type, By Application, By Technology,& Region |
| Forecast Units | Value (USD Billion or Million), and Volume (Units) |
| Quantitative Units | Revenue in USD million/billion and CAGR from 2023 to 2031 |
| Regions Covered | North America, Europe, Asia Pacific, Latin America, and Middle East & Africa, and the Rest of World |
| Countries Covered | U.S., Canada, Mexico, U.K., Germany, France, Italy, Spain, China, India, Japan, South Korea, Brazil, Argentina, GCC Countries, and South Africa, among others |
| Report Coverage | Market growth drivers, restraints, opportunities, Porter's five forces analysis, PEST analysis, value chain analysis, regulatory landscape, market attractiveness analysis by segments and region, company market share analysis, and COVID-19 impact analysis. |
| Delivery Format | Delivered as an attached PDF and Excel through email, according to the purchase option. |
Global Matting Agents Market Dynamics
Recent years have seen significant adjustments in the matting agents business as a result of numerous variables. The rising need for matte finishes across a variety of industries, including automotive, coatings, and furniture, has been one of the main causes. Non-glossy surfaces are becoming more and more popular with consumers due to their aesthetic appeal and anti-reflective qualities. With a move towards water-based and environmentally friendly matting agents, environmental concerns have also played a crucial influence. The formulation of items in this industry has been influenced by regulatory modifications and tougher environmental criteria. Furthermore, the creation of more efficient matting agents has been influenced by innovation and technical breakthroughs. The goal of manufacturers is to create goods that perform better, are more reliable, and are simpler to use. Supply chains and price in the matting agents industry have also been impacted by economic considerations and worldwide market dynamics, such as the COVID-19 pandemic. The matting agents market is a dynamic and ever-evolving industry driven by shifting customer tastes, environmental concerns, technical improvements, and global economic factors.
Global Matting Agents Market Drivers
Growing Demand for Matte Finishes
The increasing desire for matte surfaces is a key factor in a number of industries, including furniture, cosmetics, and electronics as well as automotive and electronics. Consumer preferences are shifting in favour of non-reflective surfaces, which have a subtle, elegant appearance. Matte finishes are preferred because they offer a clean, modern look while reducing glare and fingerprints. This trend has affected consumer decisions in a wide range of product sectors, from matte-screen smartphone displays to matte-finish automobiles. Because of their distinctive appearance, matte coatings have become increasingly popular in the automotive industry. To appeal to discerning buyers looking for a classy appearance, luxury car manufacturers frequently provide matte paint options. Additionally, matte finishes have gained popularity in the furniture and interior design industries because they can give a variety of materials, such as wood, metals, and plastics, a subtle air of luxury. Similar to this, the cosmetics industry has experienced an increase in demand for matte makeup items like lipsticks and foundation since they are thought to be sophisticated and long-lasting.
Expanding Applications in Coatings and Paints
The market for matting agents is rising mostly due to the expanding uses in paints and coatings. The broad spectrum of businesses that depend on coatings and paints for both practical and aesthetic reasons are the main drivers of this expansion. These industries from the automotive and architectural to the furniture and packaging—recognize more and more the value of applying matting agents to provide particular finish qualities. Coatings are essential in the automobile sector for improving the look and safeguarding the surfaces of vehicles. Due to their distinctive and upscale appearance, matte finishes have grown in favour. Matting agents allow manufacturers to create these surfaces while keeping the desired durability and performance. The use of matting agents in vehicle coatings has expanded as a result of this tendency. In architectural applications, coatings and paints are used to protect and beautify buildings. Matte finishes are often chosen for their contemporary and elegant look, making matting agents a crucial component in architectural coatings.
Restraints:
These costs cover a wide range of expenditures, such as labour, raw materials, energy, and overheads, and they can have a variety of negative consequences on market dynamics and corporate operations. The possible impact on product pricing is one of the main issues connected to high production costs. When production costs are high, businesses might be forced to raise the price of their goods, which would reduce their ability to compete in the market. Reduced demand and decreased sales volumes may follow, which could have an impact on a company's market share. High production costs can also reduce profit margins, which restricts a company's capacity to fund R&D, grow its business, or invest again in innovation. It can also limit a company's capacity to implement cost-cutting initiatives or adjust to shifting market conditions. In industries where price competition is intense, such as consumer goods or electronics, high production costs can put companies at a significant disadvantageAdditionally, high production costs can affect the feasibility of adopting environmentally friendly practices and sustainable production methods, as these often require initial investments that may not be viable when production costs are already high.
Health and Safety Concerns
Numerous industries are constrained significantly by health and safety issues, which affect both employees and customers as well as firms themselves. The public's and employees' safety and wellbeing are of utmost importance, and resolving these issues frequently calls for substantial financial outlays and adjustments to current operational procedures. The possibility of workplace accidents and occupational health problems is a significant challenge. Non-compliance with safety requirements can result in injuries or even fatalities in industries where hazardous products, equipment, or procedures are used. Legal liabilities, harm to a company's reputation, and higher insurance costs are the repercussions of this. The introduction and usage of specific chemicals, materials, or technology are also constrained by health and safety considerations. Transparency regarding a product's effects on human health and the environment is something that regulatory agencies and consumers are demanding more of.
Opportunities:
Innovative Nanotechnology
Due to its capacity to engineer and alter materials at the nanoscale, the application of revolutionary nanotechnology offers a tremendous opportunity across many industries. Working with particles and structures with diameters typically between 1 and 100 nanometers is called nanotechnology. This area is at the cutting edge of scientific and technical development and has the power to completely transform a number of industries. The creation of new materials with improved characteristics represents a big opportunity. It is feasible to develop materials with remarkable strength, conductivity, and reactivity by nanoscale material engineering. These materials can be used for a variety of things, including very effective catalysts in the chemical industry and ultra-strong yet light materials for the aerospace sector. Nanotechnology also offers opportunities in the healthcare sector, where it enables the creation of targeted drug delivery systems and precision medicine. Nanoparticles can be designed to carry drugs directly to specific cells, reducing side effects and increasing treatment efficacy.
Customization for Specialized Applications
Customization enables businesses to develop goods and services that perfectly satisfy niche markets' needs, the requirements of particular consumer segments, or the requirements of novel applications. Innovation is aided by personalization. Businesses can adapt and develop highly specialized products that address these changes when new requirements and possibilities arise because industries are always changing. Because of their flexibility to adapt, businesses create original solutions to challenging issues. Competitiveness is increased via customization. Customized goods can stand out in markets crowded with comparable offerings and give businesses a unique marketing advantage. They frequently have higher price points, which might result in greater profitability. if a result, if firms cater to the precise needs of various sectors, they can draw more clients. Moreover, customization offers opportunities for collaboration and partnerships. Companies can work closely with clients, suppliers, and research institutions to co-create tailored solutions, fostering mutually beneficial relationships and expanding their networks.
Segment Overview
By Product Type
Based on product type, the global matting agents market is divided into silica, thermoplastic, and wax-based. The silica category dominates the market with the largest revenue share in 2022. Silica-based matting agents, characterized by their finely ground silica particles, are known for their effectiveness in reducing gloss and providing a matte finish to various coatings and paints. They are widely used in industries where maintaining clarity and transparency is essential, such as in wood finishes and clear varnishes. Silica-based matting agents are favored for their durability and compatibility with diverse formulations. Thermoplastic-based matting agents are composed of synthetic polymers that can be easily melted and molded. These matting agents are valued for their versatility and can be incorporated into a wide range of applications, including coatings, inks, and plastics. They offer excellent matting efficiency and often exhibit good scratch resistance, making them suitable for demanding applications such as automotive coatings. Wax-based matting agents, as the name suggests, are formulated with various waxes. They are known for their ease of incorporation and cost-effectiveness. Wax-based matting agents find application in products like industrial coatings, wood coatings, and printing inks, where a matte finish is desired, and cost considerations are significant.
By Technology
Based on the technology, the global matting agents market is categorized into water-based, solvent-based, and others. The water-based category leads the global matting agents market with the largest revenue share in 2022. Water-based matting agents, known for their eco-friendliness, are formulated using water as a primary solvent. They are favored for their low volatile organic compound (VOC) emissions, making them compliant with stringent environmental regulations. Water-based matting agents are commonly used in industries where reducing emissions and promoting sustainability are top priorities, including architectural coatings, furniture finishes, and decorative paints. Solvent-based matting agents, on the other hand, employ organic solvents as their primary medium. These formulations are valued for their durability and versatility in various applications, such as automotive coatings and industrial paints. However, they may have higher VOC content and environmental concerns compared to their water-based counterparts.
By Application
Based on application, the global matting agents market is divided into industrial coatings, wood coatings, leather coatings, architectural coatings, printing inks, textile coatings, automotive coatings, packaging coatings, others. The architectural coatings category dominates the market with the largest revenue share in 2022. Matting agents are integral in architectural coatings, which are used in residential and commercial construction. These coatings create attractive, long-lasting finishes for interior and exterior surfaces, including walls and ceilings.Matting agents are essential in industrial coatings used for a variety of purposes, including machinery, equipment, and structural components. They enhance surface aesthetics while providing durability and corrosion resistance. Wood coatings, employed in furniture, flooring, and cabinetry applications, often require matting agents to achieve a desirable matte finish that enhances the natural beauty of wood while protecting it. Leather coatings utilize matting agents to provide a soft, non-reflective sheen, enhancing the texture and appearance of leather products such as furniture, clothing, and accessories. Matting agents in printing inks are vital for producing matte or satin finishes on various printed materials, including packaging, magazines, and labels. They improve both visual appeal and readability. In the textile industry, matting agents play a role in enhancing the aesthetics and texture of fabrics, such as in fashion and upholstery applications. Matte finishes have become increasingly popular in automotive coatings, contributing to a sleek and modern appearance. Matting agents are used to achieve the desired matte effect on vehicles. Packaging coatings benefit from matting agents to create attractive, non-reflective packaging materials, which are crucial for enhancing the visual appeal of consumer goods.
Global Matting Agents Market Overview by Region
The global matting agents market is categorized into North America, Europe, Asia-Pacific, and the Rest of the World. Asia-Pacific emerged as the leading region, capturing the largest market share in 2022. The vibrant manufacturing sector is one of the major factors contributing to Asia-Pacific's market leadership in matting agents. Several industrial powerhouses, like China, Japan, and South Korea, are located in the area, and these nations have seen significant growth in a number of industries, including furniture, electronics, and automobiles. To attain the appropriate surface qualities, these industries rely extensively on matting agents, which helps to explain the rise in demand for these goods. The demand for consumer products and automobiles has also been spurred by the growing middle class in Asia-Pacific and rising disposable incomes, which has increased the demand for matting agents in a variety of manufacturing processes. The predilection for matte finishes among local consumers for goods like smartphones, cars, and cosmetics has helped the business expand. Water-based coatings and paints have also become more popular in Asia-Pacific as a result of the region's growing emphasis on sustainability and environmental legislation. With the region's dedication to lowering VOC emissions and developing green technology, matting agents compatible with these eco-friendly formulas have become more popular. The Asia-Pacific mating agent market is also propelled by substantial investments in research and development, which enable local producers to innovate and create cutting-edge matting agent technologies to satisfy changing industry requirements.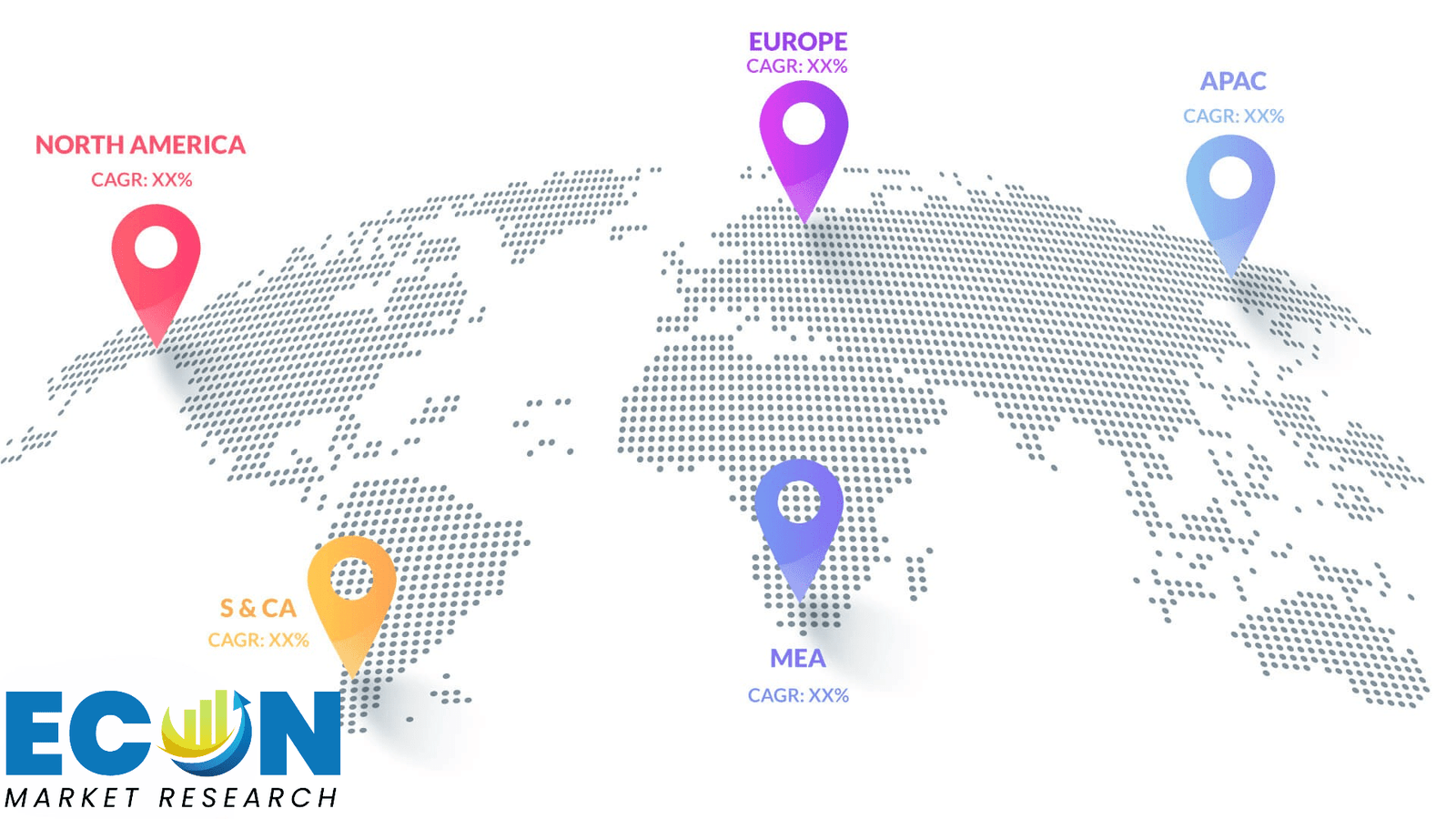 Global Matting Agents Market Competitive Landscape
In the global matting agents market, a few major players exert significant market dominance and have established a strong regional presence. These leading companies remain committed to continuous research and development endeavors and actively engage in strategic growth initiatives, including product development, launches, joint ventures, and partnerships. By pursuing these strategies, these companies aim to strengthen their market position, expand their customer base, and capture a substantial share of the market.
Some of the prominent players in the global matting agents market include Huntsman Corporation, J. M. Huber, Lubrizol Corporation., AkzoNobel, BYK Additives & Instruments, PPG Industries, Evonik Industries, IMERYS Minerals Ltd., Arkema, W.R.Grace, and various other key players.
Scope of the Global Matting Agents Market Report
Matting Agents Market Report Segmentation
ATTRIBUTE

DETAILS

By Product Type

Silica

Thermoplastic,

Wax-based

By Technology

Water-based

Solvent-based

Others

By Application

Industrial Coatings

Wood Coatings

Leather Coatings

Architectural Coatings

Printing Inks

Textile Coating

Automotive Coatings

Packaging Coatings

Others

By Geography

North America (USA,

and Canada)

Europe (UK, Germany, France, Italy, Spain, Russia and Rest of Europe)

Asia Pacific (Japan, China, India, Australia, Southeast Asia and Rest of Asia Pacific)

Latin America (Brazil, Mexico, and Rest of Latin America)

Middle East & Africa (South Africa, GCC, and Rest of Middle East & Africa)

Customization Scope

Pricing
Objectives of the Study
The objectives of the study are summarized in 5 stages. They are as mentioned below:
Global Matting Agents Market

Size and Forecast:
To identify and estimate the market size for the global matting agents market segmented by product type, by application, by technology, region and by value (in U.S. dollars). Also, to understand the consumption/ demand created by consumers of matting agents between 2019 and 2031.
Market Landscape and Trends:
To identify and infer the drivers, restraints, opportunities, and challenges for the global matting agents market
Market Influencing Factors:
To find out the factors which are affecting the sales of matting agents among consumers
To identify and understand the various factors involved in the global matting agents market affected by the pandemic
To provide a detailed insight into the major companies operating in the market. The profiling will include the financial health of the company's past 2-3 years with segmental and regional revenue breakup, product offering, recent developments, SWOT analysis, and key strategies.
Intended Audience
Paint and Coating Companies

Furniture and Wood Finishing Companies

Architects and Construction Professionals

Automotive Industry Professionals

Printing and Publishing Professionals

Governments, Associations, and Industrial Bodies

Investors and Trade Experts
Research Methodology
Our research methodology has always been the key differentiating reason which sets us apart in comparison from the competing organizations in the industry. Our organization believes in consistency along with quality and establishing a new level with every new report we generate; our methods are acclaimed and the data/information inside the report is coveted. Our research methodology involves a combination of primary and secondary research methods. Data procurement is one of the most extensive stages in our research process. Our organization helps in assisting the clients to find the opportunities by examining the market across the globe coupled with providing economic statistics for each and every region. The reports generated and published are based on primary & secondary research. In secondary research, we gather data for global Market through white papers, case studies, blogs, reference customers, news, articles, press releases, white papers, and research studies. We also have our paid data applications which includes hoovers, Bloomberg business week, Avention, and others.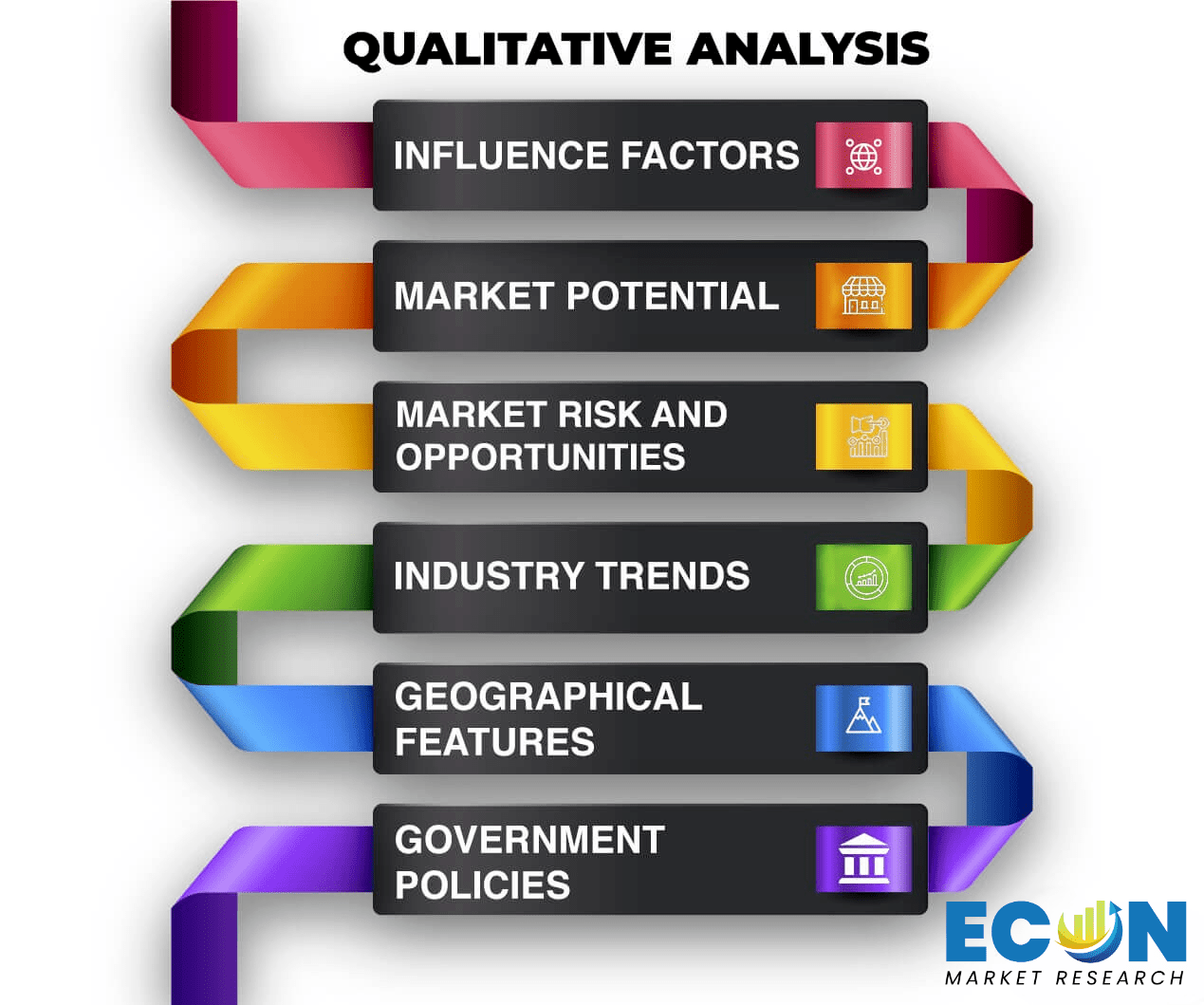 Data Collection
Data collection is the process of gathering, measuring, and analyzing accurate and relevant data from a variety of sources to analyze market and forecast trends. Raw market data is obtained on a broad front. Data is continuously extracted and filtered to ensure only validated and authenticated sources are considered. Data is mined from a varied host of sources including secondary and primary sources.

Primary Research
After the secondary research process, we initiate the primary research phase in which we interact with companies operating within the market space. We interact with related industries to understand the factors that can drive or hamper a market. Exhaustive primary interviews are conducted. Various sources from both the supply and demand sides are interviewed to obtain qualitative and quantitative information for a report which includes suppliers, product providers, domain experts, CEOs, vice presidents, marketing & sales directors, Type & innovation directors, and related key executives from various key companies to ensure a holistic and unbiased picture of the market. 
Secondary Research
A secondary research process is conducted to identify and collect information useful for the extensive, technical, market-oriented, and comprehensive study of the market. Secondary sources include published market studies, competitive information, white papers, analyst reports, government agencies, industry and trade associations, media sources, chambers of commerce, newsletters, trade publications, magazines, Bloomberg BusinessWeek, Factiva, D&B, annual reports, company house documents, investor presentations, articles, journals, blogs, and SEC filings of companies, newspapers, and so on. We have assigned weights to these parameters and quantified their market impacts using the weighted average analysis to derive the expected market growth rate.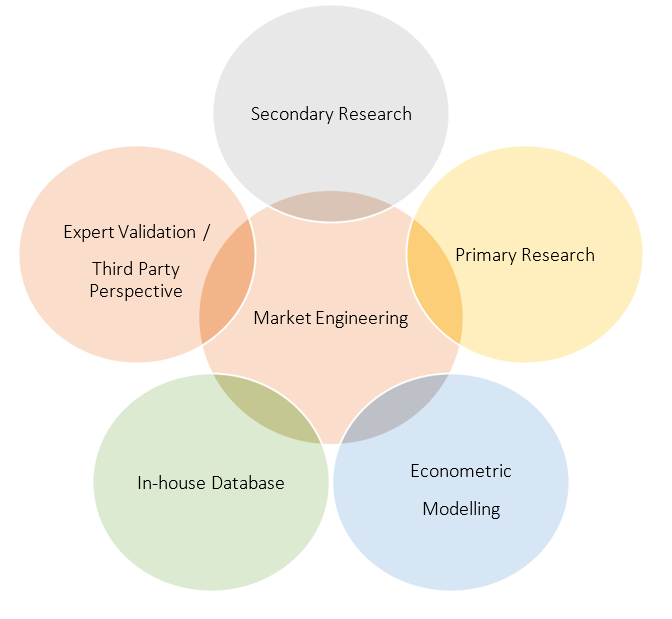 Top-Down Approach & Bottom-Up Approach
In the top – down approach, the Global Batteries for Solar Energy Storage Market was further divided into various segments on the basis of the percentage share of each segment. This approach helped in arriving at the market size of each segment globally. The segments market size was further broken down in the regional market size of each segment and sub-segments. The sub-segments were further broken down to country level market. The market size arrived using this approach was then crosschecked with the market size arrived by using bottom-up approach.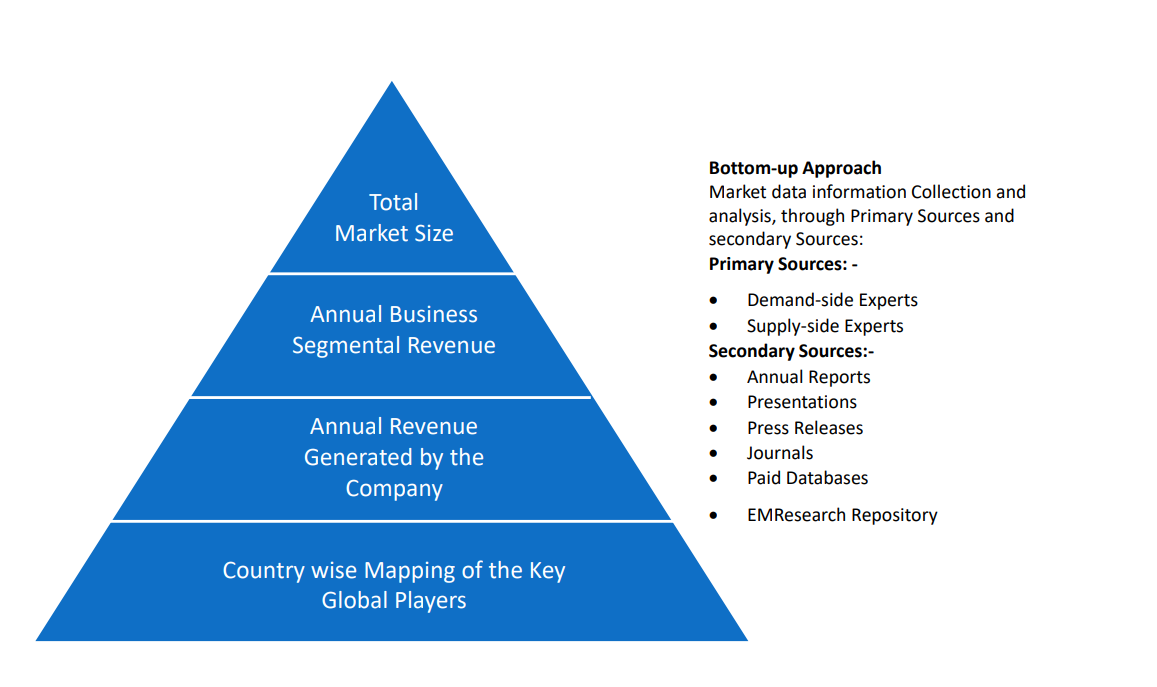 In the bottom-up approach, we arrived at the country market size by identifying the revenues and market shares of the key market players. The country market sizes then were added up to arrive at regional market size of the decorated apparel, which eventually added up to arrive at global market size.
This is one of the most reliable methods as the information is directly obtained from the key players in the market and is based on the primary interviews from the key opinion leaders associated with the firms considered in the research. Furthermore, the data obtained from the company sources and the primary respondents was validated through secondary sources including government publications and Bloomberg.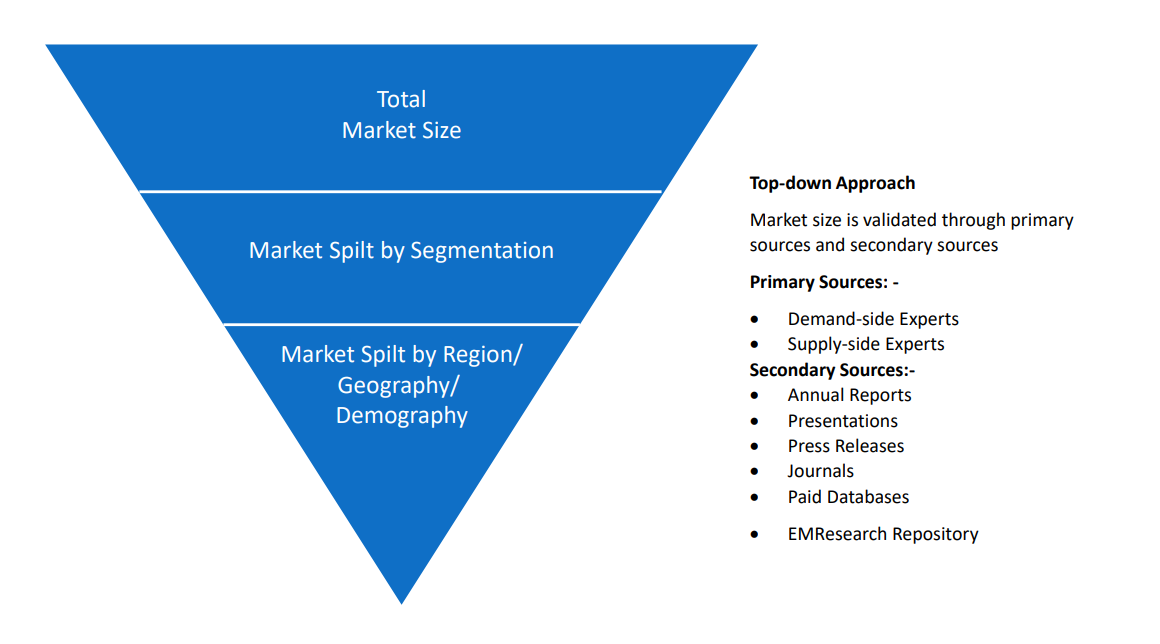 Market Analysis & size Estimation
Post the data mining stage, we gather our findings and analyze them, filtering out relevant insights. These are evaluated across research teams and industry experts. All this data is collected and evaluated by our analysts. The key players in the industry or markets are identified through extensive primary and secondary research. All percentage share splits, and breakdowns have been determined using secondary sources and verified through primary sources. The market size, in terms of value and volume, is determined through primary and secondary research processes, and forecasting models including the time series model, econometric model, judgmental forecasting model, the Delphi method, among Flywheel Energy Storage. Gathered information for market analysis, competitive landscape, growth trends, product development, and pricing trends is fed into the model and analyzed simultaneously.
Quality Checking & Final Review
The analysis done by the research team is further reviewed to check for the accuracy of the data provided to ensure the clients' requirements. This approach provides essential checks and balances which facilitate the production of quality data. This Type of revision was done in two phases for the authenticity of the data and negligible errors in the report. After quality checking, the report is reviewed to look after the presentation, Type and to recheck if all the requirements of the clients were addressed.