The Global Mail Order Pharmacy Market was valued at USD 59.96 billion in 2022 and is estimated to reach approximately USD 229.38 billion by 2031, at a CAGR of 16.1% from 2023 to 2031. When mail order pharmacies first appeared in the late 20th century, they completely changed the pharmaceutical sector. Patients could remotely order prescription prescriptions and have them delivered right to their doorstep thanks to this ground-breaking method of pharmaceutical dispensing. Since then, consumers have grown to appreciate the accessibility and convenience of mail order pharmacies, particularly those who have chronic conditions and need frequent medicine refills. Mail order pharmacies have a number of benefits, including the ability to save money because they frequently sell pharmaceuticals at a lesser cost than conventional brick-and-mortar pharmacies. Additionally, they do away with the requirement for in-person consultations, making it simpler for people living in remote locations or with mobility challenges to have access to necessary prescriptions.Recent developments in logistics and technology have improved the mail order pharmacy sector even further. Customers can now easily purchase prescriptions, track deliveries, and get individualized medication management services thanks to online platforms and smartphone apps. Additionally, as more people look for contactless choices for getting their drugs, the COVID-19 epidemic has pushed the use of mail order pharmacy services. A simple and affordable option for people managing their healthcare needs, the mail order pharmacy business is positioned for sustained expansion as the healthcare landscape changes.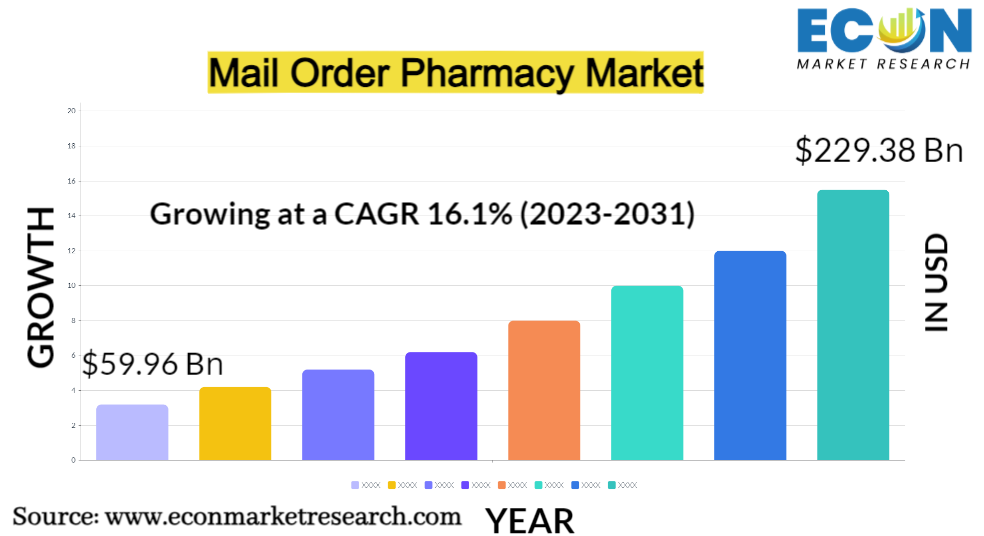 MAIL ORDER PHARMACY MARKET: REPORT SCOPE & SEGMENTATION
| | |
| --- | --- |
| Report Attribute | Details |
| Estimated Market Value (2022) | 59.96 Bn |
| Projected Market Value (2031) | 229.38 Bn |
| Base Year | 2022 |
| Forecast Years | 2023 - 2031 |
| Scope of the Report | Historical and Forecast Trends, Industry Drivers and Constraints, Historical and Forecast Market Analysis by Segment- By Drug Type, By Product, By End User Channel, & Region |
| Segments Covered | By Drug Type, By Product, By End User Channel, & Region |
| Forecast Units | Value (USD Billion or Million), and Volume (Units) |
| Quantitative Units | Revenue in USD million/billion and CAGR from 2023 to 2031 |
| Regions Covered | North America, Europe, Asia Pacific, Latin America, and Middle East & Africa, and the Rest of World |
| Countries Covered | U.S., Canada, Mexico, U.K., Germany, France, Italy, Spain, China, India, Japan, South Korea, Brazil, Argentina, GCC Countries, and South Africa, among others |
| Report Coverage | Market growth drivers, restraints, opportunities, Porter's five forces analysis, PEST analysis, value chain analysis, regulatory landscape, market attractiveness analysis by segments and region, company market share analysis, and COVID-19 impact analysis. |
| Delivery Format | Delivered as an attached PDF and Excel through email, according to the purchase option. |
Global Mail Order Pharmacy Market Dynamics
Several causes are causing dynamic shifts in the mail order pharmacy sector. The growing need for convenience and cost-effectiveness in healthcare is a major motivator. When compared to typical pharmacy visits, patients with chronic ailments prefer the convenience of ordering prescriptions online and having them delivered to their homes, which saves time and money. Technology development is essential to understanding market dynamics. The ordering and tracking of prescriptions is made simple by mobile apps and internet platforms, improving the customer experience. Additionally, mail order pharmacies are increasingly relying on data analytics and personalized medication management services to enhance patient outcomes and medication adherence. The COVID-19 pandemic sped up market expansion as more people chose contactless prescription fulfillment. By enabling remote prescription issuance and renewal, telehealth services and virtual consultations have further boosted the mail order pharmacy sector. In order to provide its members with affordable solutions, pharmacy benefit managers (PBMs) and health insurance companies are increasingly collaborating with mail order pharmacies. This partnership improves the market's standing and extends its reach. Regulations are complicated, and there are worries regarding the safety of medications and fake pharmaceuticals. To solve these problems, though, strict guidelines and quality assurance techniques are being implemented. Consumer preferences, technology developments, healthcare trends, and collaborations with healthcare stakeholders all distinguish the mail order pharmacy sector. As it adjusts to meet the changing demands of patients and the larger healthcare ecosystem, it is positioned for continued growth.
Global Mail Order Pharmacy Market Drivers
Digitization of Healthcare Services
A number of factors, including the rising desire for better access, effectiveness, and quality of healthcare, are causing the healthcare industry to become increasingly digital. This is likely the most important driver. In order to handle health-related information, communicate, and receive medical services, both patients and healthcare providers are looking for more practical and streamlined methods. Technology's quick development is one of the main motivators. The widespread use of cellphones, wearable technology, and telemedicine platforms has made it simpler for patients to keep track of their health, communicate information with medical specialists, and participate in virtual consultations. As a result, early disease identification and preventive care have been made easier as well as patient participation. The COVID-19 pandemic has also sparked a shift in the healthcare industry towards digital technology. Healthcare providers have been compelled to adopt digital tools and platforms more quickly as a result of the demand for remote consultations, telehealth services, contactless solutions for prescription refills, and access to medical information. Additionally important motivations now include data exchange and interoperability. Patients and physicians can access thorough medical histories and make educated decisions regarding treatment and care as electronic health records (EHRs) and health information exchanges become more widely used.
The mail order pharmacy market has been severely damaged by the COVID-19 pandemic, and numerous important factors have accelerated its growth during these trying times. The epidemic has, first and foremost, increased demand for remote healthcare services, such as the delivery of prescription medications. With lockdowns, social isolation tactics, and worries about going to actual pharmacies, more people are turning to mail order pharmacies as a secure and practical substitute. Additionally, mail order pharmacy businesses have benefited from the growing usage of telehealth and virtual consultations with healthcare professionals. Prescriptions can now be sent to patients electronically, filled, and delivered right to their door, eliminating the need for in-person trips to traditional brick-and-mortar pharmacies. The pandemic has also highlighted the significance of chronic disease management and drug adherence.
Restraints:
Risks A

ssociated

w

ith

P

rescription

F

raud and

Abuse
For mail-order pharmacies, falsified prescriptions can result in significant financial losses. Criminals can use identity theft or prescription fraud to obtain drugs, harming the pharmacy financially by dispensing drugs for which there is no real medical need. Prescription fraud and abuse can also have detrimental effects on the public health. When illegal means are used to obtain controlled narcotics or potentially harmful medications, they can end up in the hands of someone who can abuse or misuse them, which can result in addiction, overdoses, and other health issues. Regulatory oversight and legal penalties are two additional significant obstacles for mail-order pharmacies. Pharmacies must adhere to strict rules and compliance standards in order to do business, which requires major financial investments in security measures and administrative support. Furthermore, the prevalence of prescription fraud can erode trust in mail-order pharmacy services, dissuading potential customers from utilizing these convenient and legitimate services.
Insufficient I

nsurance

C

overage for

M

ail

O

rder

P

harmacy

Services
The main issue is that many health insurance policies only partially or not at all cover prescription drugs bought from mail-order pharmacies. People can be discouraged from using mail order services due to the absence of coverage, especially those who need regular prescription medication due to chronic diseases. The inconsistent insurance coverage policies among various providers and plans is one of the major problems. While some insurance plans might fully cover mail-order medicines, others might impose restrictions or higher copayments, making it prohibitively expensive for patients to choose the convenience and cost-saving advantages of mail-order services. Furthermore, patients' decisions are greatly influenced by the cost and accessibility of healthcare services. When insurance coverage falls short, patients can opt for less convenient but better-covered alternatives like local pharmacies, which can lead to missed opportunities for cost savings and improved medication adherence that mail-order pharmacies can offer.
Opportunities:
Digital Health Integration
For the mail order pharmacy market, the incorporation of digital health solutions represents a considerable opportunity. Integration of digital health into prescription processing and drug management makes these processes more simple and effective. In addition to receiving real-time information on their prescription progress through mobile apps or web platforms, patients can electronically submit their prescription requests, doing away with the need for laborious documentation. This lowers administrative costs while simultaneously improving client convenience. Personalized medication adherence help is made possible by digital tools. Mail-order pharmacies can assist patients comply to their drug regimens by using data analytics and reminders through mobile applications or smart devices, improving health outcomes and lowering the risk of consequences due to non-adherence. Furthermore, telehealth and virtual consultations can be integrated into the mail-order pharmacy model, allowing pharmacists to provide remote medication counseling, answer patient queries, and offer medication therapy management services.
Chronic Disease Management
Mail-order pharmacies are well-positioned to play a significant role in enhancing patient outcomes and lowering healthcare costs as the prevalence of chronic health disorders rises globally. For people with chronic illnesses who need ongoing prescription regimens, mail-order pharmacies offer convenience and accessibility. Patients can have their prescriptions delivered right to their homes, avoiding the need for frequent journeys to traditional pharmacies which can be particularly difficult for people with mobility challenges or those who live in remote areas and assuring a consistent supply of necessary medications. These pharmacies can synchronize prescription refills to make managing several prescriptions easier by offering medication synchronization services. The likelihood of drug non-adherence, a frequent problem in the management of chronic diseases, is decreased by this strategy. Additionally, mail-order pharmacies can offer personalized medication counseling and adherence support through digital platforms, telehealth consultations, and automated reminders, enhancing patient education and engagement.
Segment Overview
By Drug Type
Based on drug type, the global mail order pharmacy market is divided into prescription drugs, non-prescription drugs. The prescription drugs category dominates the market with the largest revenue share in 2022. Prescription drugs, also known as prescription medications or Rx drugs, form a significant segment of the pharmaceutical market. These drugs require a written or electronic prescription from a licensed healthcare provider, such as a physician or nurse practitioner, to be dispensed. They are typically used to treat complex medical conditions, chronic diseases, and acute illnesses that require professional diagnosis and monitoring. The prescription drug segment includes a wide range of therapeutic categories, from antibiotics and pain relievers to specialty medications for conditions like cancer, diabetes, and cardiovascular diseases.On the other hand, non-prescription drugs, also referred to as over-the-counter (OTC) medications, constitute the second major segment of the pharmaceutical market. These drugs are available without a prescription and can be purchased directly by consumers from pharmacies, supermarkets, or other retail outlets. OTC drugs are typically used to manage common, self-limiting health issues such as allergies, cold and flu symptoms, headaches, and minor aches and pains.
By Product
Based on the product, the global mail order pharmacy market is categorized into skin care, diabetes, asthma, blood pressure, vitamins, weight loss, and others. The diabetes category leads the global mail order pharmacy market with the largest revenue share in 2022. This segment focuses on products and services related to the management of diabetes, a chronic condition characterized by high blood sugar levels. It includes medications, insulin, glucose monitoring devices, diabetic supplies, and educational resources for individuals with diabetes. Skin care segment encompasses a wide range of products and treatments designed to improve the health and appearance of the skin. It includes items such as moisturizers, anti-aging creams, sunscreens, acne treatments, and skincare regimens tailored to various skin types. Asthma segment deals with products and therapies aimed at managing asthma, a respiratory condition characterized by airway inflammation and constriction. It includes inhalers, nebulizers, allergy medications, and other treatments to alleviate asthma symptoms and improve lung function. blood pressure segment is dedicated to products and services for monitoring and managing blood pressure, a critical indicator of cardiovascular health. It includes blood pressure monitors, hypertension medications, lifestyle interventions, and educational materials on blood pressure management.
By End-User Channel
Based on end-user channel, the global mail order pharmacy market is segmented into app only and online store. The online store segment dominates the mail order pharmacy market. This segment includes businesses that operate through web-based e-commerce platforms accessible via internet browsers. Online stores provide a broader reach since customers can access them from various devices, including desktops, laptops, tablets, and smartphones. They often offer a wide range of products or services, and customers can browse and make purchases without the need to download an app. Online stores can invest in website optimization, search engine optimization (SEO), and other digital marketing strategies to attract a diverse customer base. They can also incorporate responsive design to ensure a seamless shopping experience on both mobile and desktop devices. App only, this segment refers to businesses that operate exclusively through mobile applications. These apps are designed to provide a seamless and tailored user experience for customers, offering a wide range of products or services. App-only businesses often focus on enhancing user engagement and loyalty through features like personalized recommendations, loyalty programs, and push notifications. They can also leverage smartphone capabilities like location services and camera functions to create unique shopping experiences. App-only models can be particularly effective for companies targeting mobile-first or tech-savvy audiences.
Global Mail Order Pharmacy Market Overview by Region
The global mail order pharmacy market is categorized into North America, Europe, Asia-Pacific, and the Rest of the World. Europe emerged as the leading region, capturing the largest market share in 2022. Strong economic growth was recorded by European nations, which outperformed other continents in terms of GDP, industrial output, and other economic metrics. This can be caused by a number of factors, such as excellent export performance, rising consumer spending, or effective economic policy. As Europe emerged as the leading region in the context of technology and innovation can suggest that European nations have excelled in R&D, technology adoption, or industries that are driven by innovation. These include biotechnology, artificial intelligence, and green technology. The remark can imply that Europe has become a global leader in pharmaceutical research, healthcare infrastructure, or healthcare delivery. It could be a result of effective healthcare systems, cutting-edge medical procedures, or successful healthcare policies.The assertion might also apply to Europe's position in world politics. It might imply that European nations have taken the helm in efforts to resolve conflicts, advance international diplomacy, or provide humanitarian aid. Europe has traditionally been a leader in the arts, fashion, design, and entertainment sectors of the cultural and creative industries. The assertion might illustrate Europe's enduring dominance in these fields. Europe is a popular vacation destination, and the statement can imply that it will continue to be a top region for luring visitors, providing a variety of travel experiences, and making a large contribution to the world's tourism business.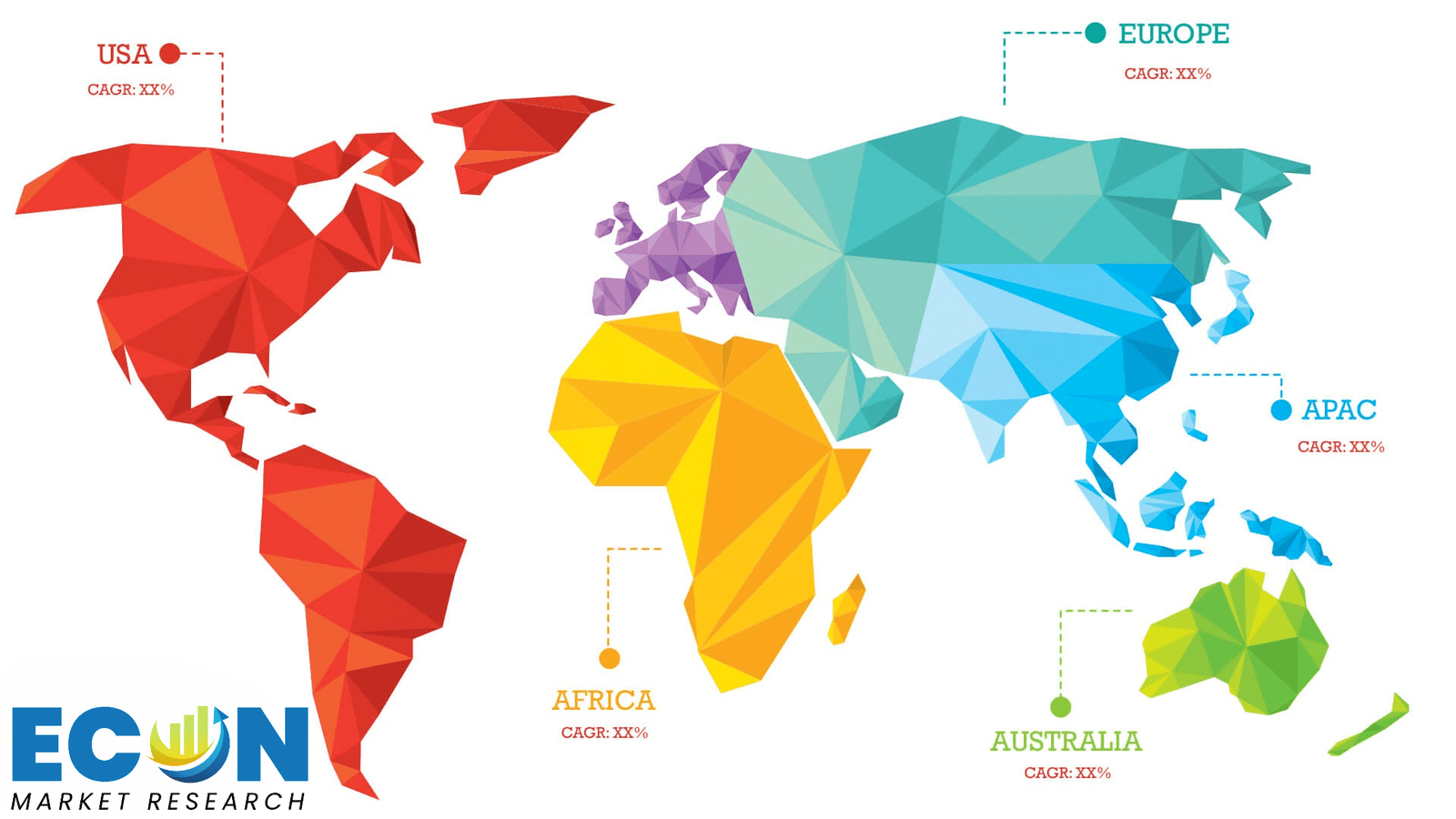 Global Mail Order Pharmacy Market Competitive Landscape
In the global mail order pharmacy market, a few major players exert significant market dominance and have established a strong regional presence. These leading companies remain committed to continuous research and development endeavors and actively engage in strategic growth initiatives, including product development, launches, joint ventures, and partnerships. By pursuing these strategies, these companies aim to strengthen their market position, expand their customer base, and capture a substantial share of the market.
Some of the prominent players in the global mail order pharmacy market include Express Scripts Holding Company, CVS Health Corporation, DocMorris, Optum Rx Inc., The SANICARE Group, Domzdrowia.pl SA, Walgreen Co, eDrugstore.MD, Zur Rose AG, CanadaDrugs.com., and various other key players.
Global Mail Order Pharmacy Market Recent Developments
In May 2023, India's online pharmacy industry is in danger due to a lack of regulatory certainty. Online pharmacies have been accused of selling drugs without a licence, using prescription medications irrationally, and jeopardising patients' privacy, despite the fact that the digital industry has expanded quickly in recent years.smart data The government is getting ready to replace current medication rules with the New Drugs, Medical Devices and Cosmetics Bill, 2023, which is anticipated to introduce stricter norms for the industry. Recently, a chemists' organization called for a ban on online pharmacies.
In April 2023, Although the government can allow digital prescriptions, it is looking to limit online pharmacies. It can be challenging to maintain track of products that are offered online under the name of pharmaceuticals and the quantity of certain drugs that is being sold to one consumer, especially in tier-2 and tier-3 cities, where e-pharmacies are proliferating across the nation. In addition, data privacy is a problem.
Scope of the Global Mail Order Pharmacy Market Report
Mail Order Pharmacy Market Report Segmentation
ATTRIBUTE

DETAILS

By Drug Type

Prescription Drugs

Non-prescription Drugs

By Product

Skin Care

Diabetes

Asthma

Blood Pressure

Vitamins

Weight Loss

Others

By End User Channel

By Geography

North America (USA,

and Canada)

Europe (UK, Germany, France, Italy, Spain, Russia and Rest of Europe)

Asia Pacific (Japan, China, India, Australia, Southeast Asia and Rest of Asia Pacific)

Latin America (Brazil, Mexico, and Rest of Latin America)

Middle East & Africa (South Africa, GCC, and Rest of Middle East & Africa)

Customization Scope

Pricing
Objectives of the Study
The objectives of the study are summarized in 5 stages. They are as mentioned below:
Global Mail Order Pharmacy

Market

Size and Forecast:
To identify and estimate the market size for the global mail order pharmacy market segmented by drug type, by prouct, by end user channel, region and by value (in U.S. dollars). Also, to understand the consumption/ demand created by consumers of mail order pharmacy between 2019 and 2031.
Market Landscape and Trends:
To identify and infer the drivers, restraints, opportunities, and challenges for the global mail order pharmacy market
Market Influencing Factors:
To find out the factors which are affecting the sales of mail order pharmacy among consumers
To identify and understand the various factors involved in the global mail order pharmacy market affected by the pandemic
To provide a detailed insight into the major companies operating in the market. The profiling will include the financial health of the company's past 2-3 years with segmental and regional revenue breakup, product offering, recent developments, SWOT analysis, and key strategies.
Intended Audience
Marketing and Advertising

Academic Research

Corporate Communications

Governments, Associations, and Industrial Bodies

Investors and Trade Experts
Research Methodology
Our research methodology has always been the key differentiating reason which sets us apart in comparison from the competing organizations in the industry. Our organization believes in consistency along with quality and establishing a new level with every new report we generate; our methods are acclaimed and the data/information inside the report is coveted. Our research methodology involves a combination of primary and secondary research methods. Data procurement is one of the most extensive stages in our research process. Our organization helps in assisting the clients to find the opportunities by examining the market across the globe coupled with providing economic statistics for each and every region. The reports generated and published are based on primary & secondary research. In secondary research, we gather data for global Market through white papers, case studies, blogs, reference customers, news, articles, press releases, white papers, and research studies. We also have our paid data applications which includes hoovers, Bloomberg business week, Avention, and others.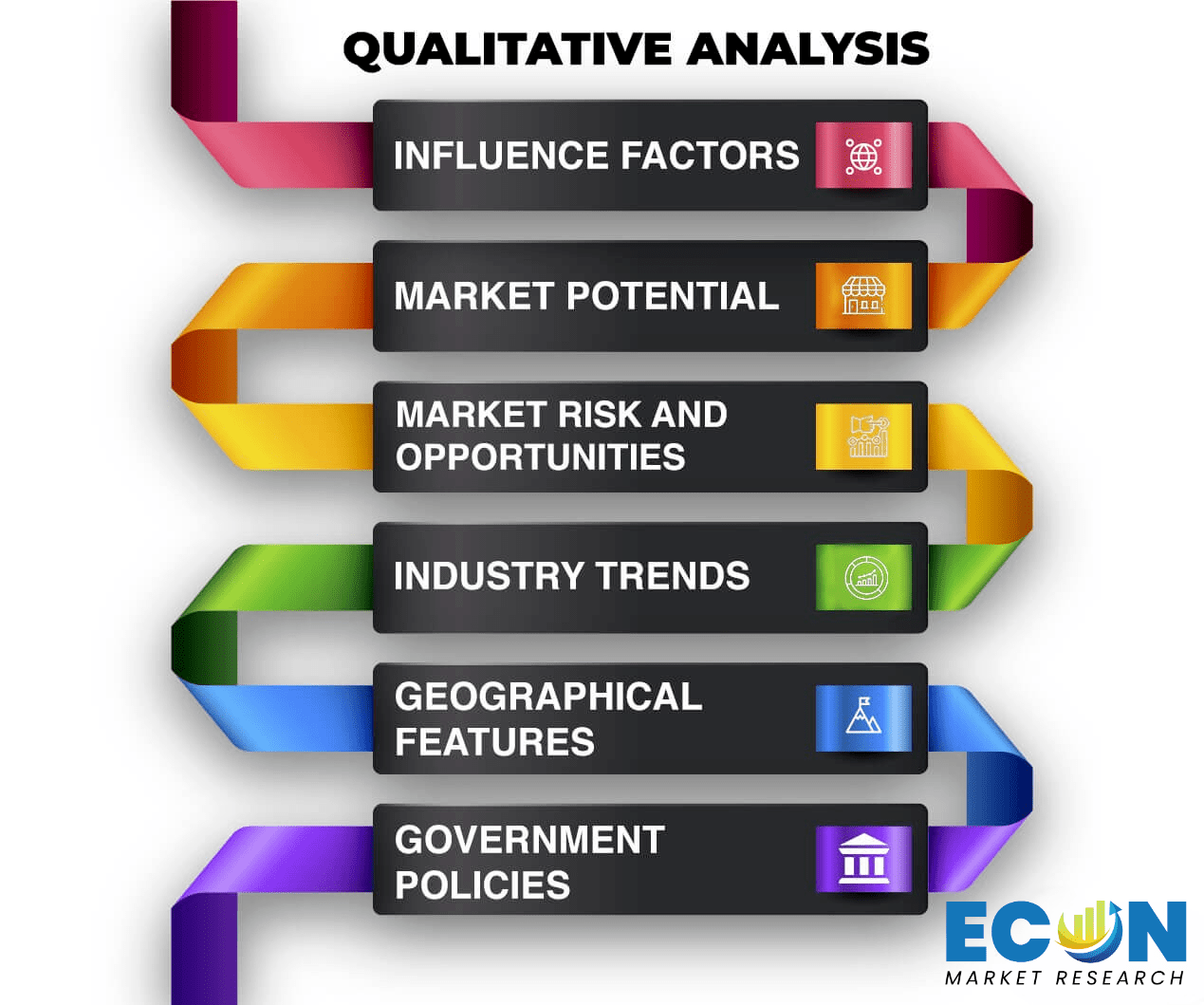 Data Collection
Data collection is the process of gathering, measuring, and analyzing accurate and relevant data from a variety of sources to analyze market and forecast trends. Raw market data is obtained on a broad front. Data is continuously extracted and filtered to ensure only validated and authenticated sources are considered. Data is mined from a varied host of sources including secondary and primary sources.

Primary Research
After the secondary research process, we initiate the primary research phase in which we interact with companies operating within the market space. We interact with related industries to understand the factors that can drive or hamper a market. Exhaustive primary interviews are conducted. Various sources from both the supply and demand sides are interviewed to obtain qualitative and quantitative information for a report which includes suppliers, product providers, domain experts, CEOs, vice presidents, marketing & sales directors, Type & innovation directors, and related key executives from various key companies to ensure a holistic and unbiased picture of the market. 
Secondary Research
A secondary research process is conducted to identify and collect information useful for the extensive, technical, market-oriented, and comprehensive study of the market. Secondary sources include published market studies, competitive information, white papers, analyst reports, government agencies, industry and trade associations, media sources, chambers of commerce, newsletters, trade publications, magazines, Bloomberg BusinessWeek, Factiva, D&B, annual reports, company house documents, investor presentations, articles, journals, blogs, and SEC filings of companies, newspapers, and so on. We have assigned weights to these parameters and quantified their market impacts using the weighted average analysis to derive the expected market growth rate.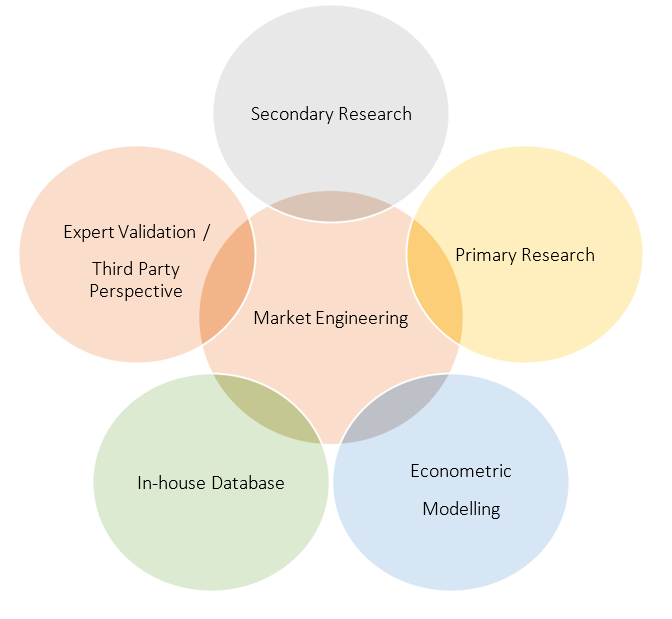 Top-Down Approach & Bottom-Up Approach
In the top – down approach, the Global Batteries for Solar Energy Storage Market was further divided into various segments on the basis of the percentage share of each segment. This approach helped in arriving at the market size of each segment globally. The segments market size was further broken down in the regional market size of each segment and sub-segments. The sub-segments were further broken down to country level market. The market size arrived using this approach was then crosschecked with the market size arrived by using bottom-up approach.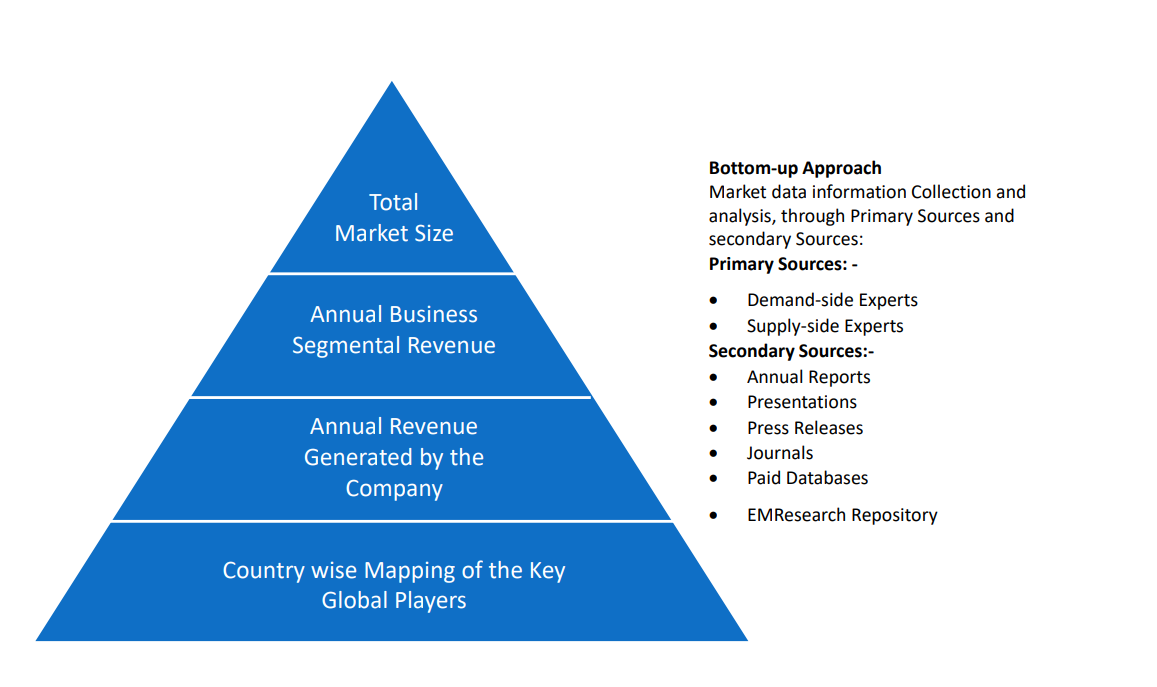 In the bottom-up approach, we arrived at the country market size by identifying the revenues and market shares of the key market players. The country market sizes then were added up to arrive at regional market size of the decorated apparel, which eventually added up to arrive at global market size.
This is one of the most reliable methods as the information is directly obtained from the key players in the market and is based on the primary interviews from the key opinion leaders associated with the firms considered in the research. Furthermore, the data obtained from the company sources and the primary respondents was validated through secondary sources including government publications and Bloomberg.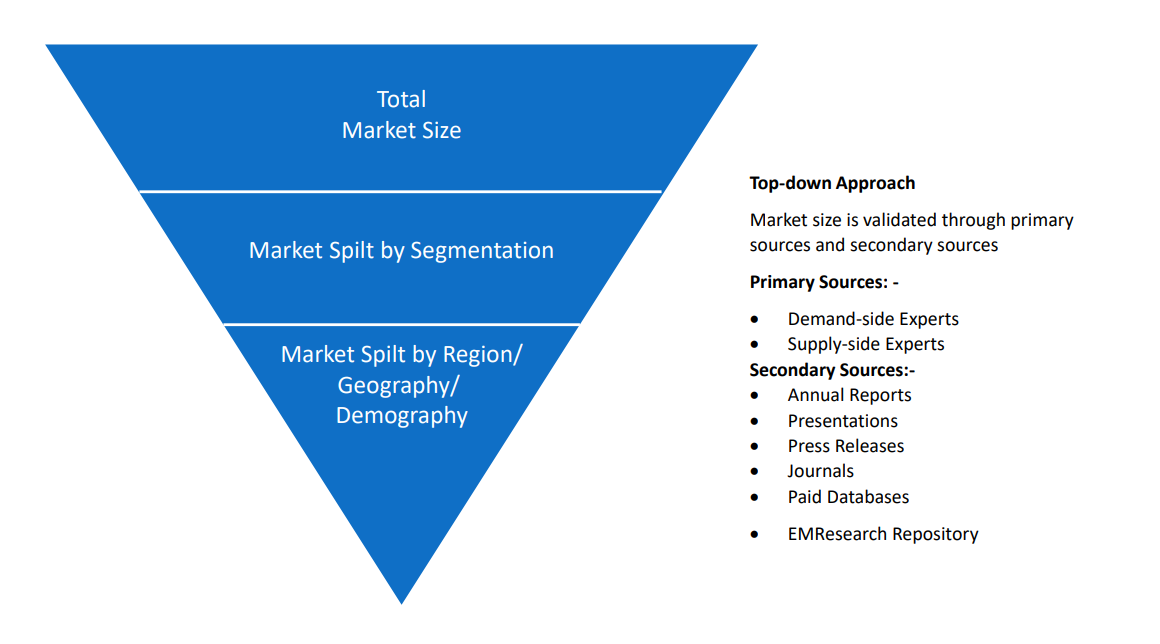 Market Analysis & size Estimation
Post the data mining stage, we gather our findings and analyze them, filtering out relevant insights. These are evaluated across research teams and industry experts. All this data is collected and evaluated by our analysts. The key players in the industry or markets are identified through extensive primary and secondary research. All percentage share splits, and breakdowns have been determined using secondary sources and verified through primary sources. The market size, in terms of value and volume, is determined through primary and secondary research processes, and forecasting models including the time series model, econometric model, judgmental forecasting model, the Delphi method, among Flywheel Energy Storage. Gathered information for market analysis, competitive landscape, growth trends, product development, and pricing trends is fed into the model and analyzed simultaneously.
Quality Checking & Final Review
The analysis done by the research team is further reviewed to check for the accuracy of the data provided to ensure the clients' requirements. This approach provides essential checks and balances which facilitate the production of quality data. This Type of revision was done in two phases for the authenticity of the data and negligible errors in the report. After quality checking, the report is reviewed to look after the presentation, Type and to recheck if all the requirements of the clients were addressed.