The Global Location Intelligence Market was valued at USD 16.85 billion in 2022 and is estimated to reach approximately USD 62.46 billion by 2031, at a CAGR of 15.6% from 2023 to 2031. Location intelligence is the process of employing spatial or geographic data to gather knowledge, develop wise judgments, and resolve issues. It entails gathering, examining, and visualizing data connected to certain geographic places. Organizations and individuals can comprehend correlations, patterns, and trends that appear when data is linked to its geographic context thanks to this form of intelligence. Integrating geographic information systems (GIS), global positioning systems (GPS), and data analytics, this market offers businesses and organizations a strategic advantage. It empowers them to optimize operations, enhance customer experiences, and make informed decisions by leveraging location-based information. Industries such as retail, logistics, real estate, and urban planning benefit from location intelligence's ability to visualize patterns, trends, and relationships within geographical contexts. From targeted marketing campaigns to supply chain optimization, the market enables efficient resource allocation and risk assessment. As technology advances, encompassing AI and IoT, location intelligence continues to evolve, driving innovation across sectors and enabling a deeper understanding of the spatial dimension in data analysis.
LOCATION INTELLIGENCE MARKET: REPORT SCOPE & SEGMENTATION
| | |
| --- | --- |
| Report Attribute | Details |
| Estimated Market Value (2022) | 16.85 Bn |
| Projected Market Value (2031) | 62.46 Bn |
| Base Year | 2022 |
| Forecast Years | 2023 - 2031 |
| Scope of the Report | Historical and Forecast Trends, Industry Drivers and Constraints, Historical and Forecast Market Analysis by Segment- By Application, By Service, By Vertical, & Region |
| Segments Covered | By Application, By Service, By Vertical, & Region |
| Forecast Units | Value (USD Billion or Million), and Volume (Units) |
| Quantitative Units | Revenue in USD million/billion and CAGR from 2023 to 2031 |
| Regions Covered | North America, Europe, Asia Pacific, Latin America, and Middle East & Africa, and the Rest of World |
| Countries Covered | U.S., Canada, Mexico, U.K., Germany, France, Italy, Spain, China, India, Japan, South Korea, Brazil, Argentina, GCC Countries, and South Africa, among others |
| Report Coverage | Market growth drivers, restraints, opportunities, Porter's five forces analysis, PEST analysis, value chain analysis, regulatory landscape, market attractiveness analysis by segments and region, company market share analysis, and COVID-19 impact analysis. |
| Delivery Format | Delivered as an attached PDF and Excel through email, according to the purchase option. |
Global Location Intelligence Market Dynamics
The dynamic and quick expansion of the location intelligence market is attributed to the industries it has transformed. This expansion has been fueled by the growing use of geographic information systems (GIS) and data analytics. Businesses in retail, logistics, urban planning, and other industries are becoming aware of its potential to enhance productivity and consumer interaction. Decision-making is aided by location-based insights, allowing merchants to more efficiently target markets and streamline supply chains. Location intelligence is used by urban planners to construct infrastructure and respond to disasters effectively. Monitoring diseases and allocating resources are enhanced in healthcare. Real estate benefits from thorough market research and property value. The development of data gathering technologies like GPS and satellite photography, as well as the expanding accessibility of open data sources, are driving the market's expansion. Analytics tools, including spatial analysis and visualization, unravel hidden patterns in data, enhancing strategic planning. The increasing demand for real-time location-based services on mobile platforms also fuels market growth. However, challenges include data privacy concerns and the need for skilled professionals to extract valuable insights from complex spatial data. Overall, the Location Intelligence market's dynamic landscape is shaped by technological innovation, industry-specific applications, and the ongoing pursuit of data-driven decision-making across diverse sectors.
Global Location Intelligence Market Drivers
Rise in Big Data and IoT Adoption
The substantial rise in big data and internet of things (IoT) adoption has fundamentally transformed the landscape of technology and business. Big Data refers to the massive volume of structured and unstructured data generated at an unprecedented pace. Simultaneously, IoT represents the network of interconnected devices and sensors that collect and exchange data over the internet. The synergy between Big Data and IoT has created a powerful ecosystem that drives innovation and efficiency across various domains. IoT devices generate vast streams of real-time data, including sensor readings, user interactions, and environmental variables. Big Data technologies, such as advanced analytics, machine learning, and data processing frameworks, enable the extraction of valuable insights from this influx of information. Industries across the board have harnessed this combined potential. Manufacturing benefits from predictive maintenance, where IoT sensors detect equipment anomalies, and Big Data analytics forecast maintenance needs. Healthcare leverages wearable IoT devices to monitor patient health, with Big Data aiding diagnosis and treatment decisions.
Rapid Urbanization Trend and Development of Smart Cities
Rapid urbanization is the term used to describe the rapid increase in the number of people living in cities as they move from rural areas in quest of better job prospects and living conditions. To address the complexities of urbanization, the concept of smart cities has emerged. Smart cities leverage technology and data-driven approaches to enhance urban living, sustainability, and efficiency. These cities deploy internet of things (IoT) devices, sensors, and data analytics to gather real-time information about various aspects of urban life, including transportation, energy consumption, waste management, and public services. Smart city initiatives aim to optimize resource allocation, reduce environmental impact, and improve the quality of life for residents. Examples include efficient traffic management through real-time data analysis, intelligent energy distribution systems, and responsive public services based on citizen feedback. These initiatives also promote sustainability by reducing energy consumption and greenhouse gas emissions.
Restraints:
Data Privacy and Security Concerns
As information becomes more digitized and interconnected, the risks associated with unauthorized access, data breaches, and misuse of personal and sensitive information have escalated. These concerns hinder the adoption of innovative technologies, as individuals and businesses are wary of exposing themselves to potential data vulnerabilities. Organizations often face legal and financial repercussions for failing to adequately protect data, leading to regulatory non-compliance and reputational damage. Moreover, the tension between data privacy and the utility of data analytics poses a restraint. Stricter privacy measures can limit the ability to gather and analyze data for valuable insights, affecting sectors like healthcare, finance, and marketing.
Regulatory and Compliance Barriers
These barriers encompass a range of rules, laws, and standards that organizations must adhere to in order to operate within the confines of ethical, legal, and societal norms. Such barriers can create complexities in several ways. Industries are subject to a multitude of regulations that differ across jurisdictions. Navigating this intricate web of rules requires significant resources, time, and expertise, leading to higher operational costs and potential inconsistencies in global operations. Compliance with regulations often necessitates substantial changes in processes, data handling, and technology implementations. These changes can disrupt established workflows, slow down innovation, and even limit the adoption of new technologies.
Opportunities:
The opportunity lies in the ability to respond swiftly to changing conditions, capitalize on emerging trends, and address challenges in real-time. Industries such as e-commerce, finance, healthcare, and manufacturing can benefit immensely. For instance, e-commerce platforms can personalize user experiences based on real-time browsing and purchase behaviors. Financial institutions can detect fraudulent transactions instantly, enhancing security. In healthcare, real-time analysis of patient data can lead to timely interventions. Furthermore, real-time analytics enables proactive decision-making, allowing businesses to seize opportunities before they vanish. Supply chain optimization, demand forecasting, and inventory management become more accurate, reducing costs and improving customer satisfaction.
Supply Chain Optimization
This approach entails streamlining the transfer of goods, services, and information from raw material suppliers to final consumers by utilizing data-driven insights and cutting-edge technologies. The possibility of developing a flexible, adaptable, and economical supply chain represents the opportunity. Businesses may more correctly estimate demand, modify inventory levels in real-time, and reduce stockouts and overstock situations by analyzing data at different stages. Due to timely product availability, this results in better inventory management, lower carrying costs, and increased customer satisfaction. By determining the most cost-effective routes and forms of transportation, supply chain optimization can also result in decreased transportation expenses and better logistics. This supports environmental goals by saving money and lowering carbon impact.
Segment Overview
By Application
Based on application, the global location intelligence market is divided into remote monitoring, risk management, sales and marketing optimization, workforce management, and others. The sales and marketing optimization category dominates the market with the largest revenue share. This segment leverages data insights to refine sales strategies and tailor marketing efforts. Businesses analyze customer behavior and preferences to deliver targeted campaigns, enhance customer experiences, and drive revenue growth. Data analytics is employed to identify and mitigate potential risks. By analyzing historical and real-time data, businesses can anticipate market shifts, regulatory changes, and operational vulnerabilities, enabling proactive decision-making to minimize disruptions and financial losses. The remote monitoring segment focuses on utilizing technology like sensors and IoT devices to monitor assets and processes from a distance. It enables real-time data collection, ensuring timely insights for predictive maintenance, performance optimization, and process efficiency across industries like manufacturing, energy, and healthcare. Data-driven tools are utilized for optimizing workforce operations. From employee scheduling to performance analysis, data helps enhance productivity, allocate resources efficiently, and boost employee satisfaction through informed decisions.
By Service
Based on the service, the global location intelligence market is categorized into system integration, consulting, and others. The system integration category leads the global location intelligence market with the largest revenue share. This segment involves combining various technologies, software, and hardware components into a unified system that functions seamlessly. System integration providers play a crucial role in ensuring that different systems and applications work harmoniously, enabling efficient data flow, communication, and functionality. This is particularly important in complex environments where multiple systems need to interact cohesively, such as in enterprise resource planning (ERP) systems or IoT implementations. Consulting services offer expertise and guidance to businesses seeking to harness the power of data and technology. Consultants help organizations understand their specific needs, develop strategies, and identify the right tools and technologies for their goals. They provide insights into data analytics, system architecture, regulatory compliance, and best practices, aiding businesses in making informed decisions to maximize the value of their data assets.
By Vertical
Based on vertical, the global location intelligence market is segmented into BFSI, IT and telecom, transportation and logistics, government and defense, media and entertainment. The transportation and logistics segment dominates the location intelligence market. Data analytics improves route optimization, fleet management, and supply chain efficiency. By analyzing data from sensors, GPS devices, and other sources, this sector can reduce operational costs, enhance delivery accuracy, and address maintenance needs promptly. The BFSI sector relies heavily on data analytics for risk assessment, fraud detection, customer insights, and personalized financial services. Data-driven solutions help optimize trading strategies, improve customer experiences, and ensure regulatory compliance. Data-driven solutions play a critical role in areas like public safety, disaster management, and national security. Analytics aid in threat detection, resource allocation, and emergency response, ensuring effective governance and protection. The media and entertainment sector leverages data for audience analysis, content recommendations, and marketing campaigns. Insights gained from data analytics enhance content creation, distribution strategies, and engagement with consumers
Global Location Intelligence Market Overview by Region
The global location intelligence market is categorized into North America, Europe, Asia-Pacific, and the Rest of the World. North America emerged as the leading region, capturing the largest market share in 2022. North America's emergence as the leading region in various sectors and industries can be attributed to a combination of factors that foster innovation, economic development, and technological advancement. North America boasts a robust ecosystem of research and development, academic institutions, and tech companies. The region is home to Silicon Valley in the United States, a global epicenter of innovation and entrepreneurship, where groundbreaking technologies are conceived and developed. Favorable regulatory environments and access to venture capital investments facilitate the growth of startups and tech initiatives. This encourages the exploration of new ideas, fostering a culture of risk-taking and innovation. Furthermore, a highly skilled workforce, combined with a culture that values creativity and problem-solving, contributes to North America's technological leadership. This workforce drives research, development, and the practical application of emerging technologies across industries. Additionally, the region's well-developed infrastructure and widespread internet connectivity support the adoption of new technologies and their integration into various aspects of business and daily life. North America's large consumer base and relatively high levels of disposable income also create a fertile ground for testing and scaling new products and services, giving innovators the opportunity to refine their offerings and achieve market success.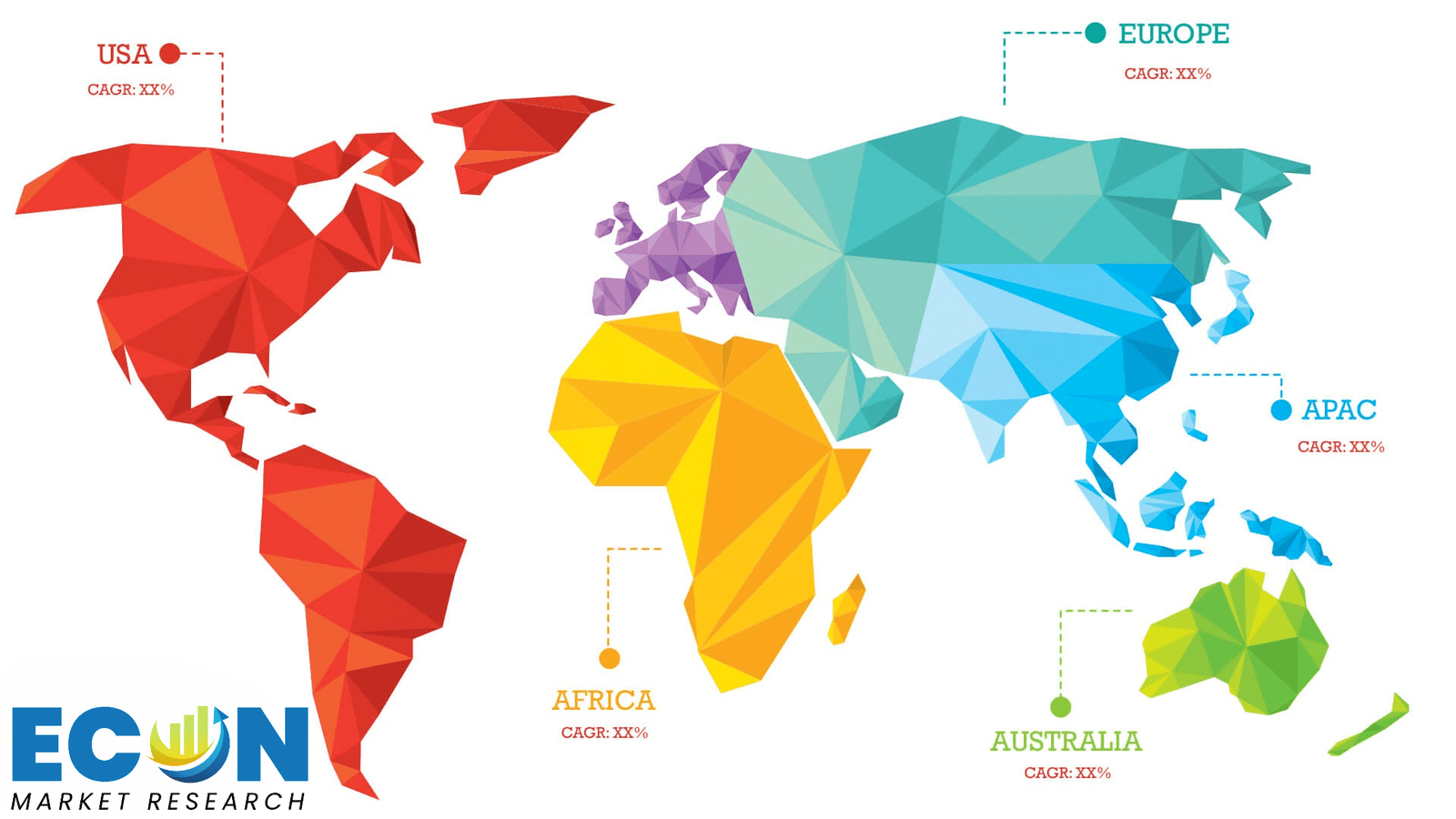 Global Location Intelligence Market Competitive Landscape
In the global location intelligence market, a few major players exert significant market dominance and have established a strong regional presence. These leading companies remain committed to continuous research and development endeavors and actively engage in strategic growth initiatives, including product development, launches, joint ventures, and partnerships. By pursuing these strategies, these companies aim to strengthen their market position, expand their customer base, and capture a substantial share of the market.
Some of the prominent players in the global location intelligence market include Autodesk, Inc., Bosch Software Innovations GmbH, ESRI, HERE Technologies, MDA Corp., Navizon, Inc., Pitney Bowes, Inc., Qualcomm Technologies, Inc., Supermap Software Co., Ltd., Tibco Software, Inc., Trimble, Inc., Trueposition, Inc., Wireless Logic, and various other key players.
Global Location Intelligence Market Recent Developments
In June 2023, New Satellite IoT Solutions from Qualcomm are Available for Uninterrupted Remote Monitoring and Asset Tracking. In order to allow ultra-low power and improved communication for IoT devices via satellite and cellular networks, the new modems were launched in conjunction with Skylo, an NTN service provider. The new modems adhere to 3GPP Release 17 standards for GEO/GSO satellite communications, enabling connectivity throughout the world and facilitating simple device setup and orientation.
In July 2023, HERE released a technology for businesses to utilize in self-hosted systems that anonymize location data. Globally, laws governing data transfers and privacy are expanding, necessitating new self-hosted technologies for compliance and management. Particularly sensitive and difficult to anonymize is location data. The HERE anonymization tool can be utilized in cloud, hybrid, and self-hosted systems.
Scope of the Global Location Intelligence Market Report
Location Intelligence Market Report Segmentation
ATTRIBUTE

DETAILS

By Application

Remote Monitoring

Risk Management

Sales and Marketing Optimization

Workforce Management

Others

By Service

System Integration

Consulting

Others

By Vertical

BFSI

IT and telecom

Transportation and Logistics

Government and Defense

Media and Entertainment

By Geography

North America (USA,

and Canada)

Europe (UK, Germany, France, Italy, Spain, Russia and Rest of Europe)

Asia Pacific (Japan, China, India, Australia, Southeast Asia and Rest of Asia Pacific)

Latin America (Brazil, Mexico, and Rest of Latin America)

Middle East & Africa (South Africa, GCC, and Rest of Middle East & Africa)

Customization Scope

Pricing
Objectives of the Study
The objectives of the study are summarized in 5 stages. They are as mentioned below:
Global Battery Management System Market

Size and Forecast:
To identify and estimate the market size for the global location intelligence market segmented by application, by service, by vertical, region and by value (in U.S. dollars). Also, to understand the consumption/ demand created by consumers of location intelligence between 2019 and 2031.
Market Landscape and Trends:
To identify and infer the drivers, restraints, opportunities, and challenges for the global location intelligence market
Market Influencing Factors:
To find out the factors which are affecting the sales of location intelligence among consumers
To identify and understand the various factors involved in the global location intelligence market affected by the pandemic
To provide a detailed insight into the major companies operating in the market. The profiling will include the financial health of the company's past 2-3 years with segmental and regional revenue breakup, product offering, recent developments, SWOT analysis, and key strategies.
Intended Audience
Technology Enthusiasts

Professionals in Specific Industries

Business Professionals

Retailers, Wholesalers, and Distributors

Governments, Associations, and Industrial Bodies

Investors and Trade Experts
Research Methodology
Our research methodology has always been the key differentiating reason which sets us apart in comparison from the competing organizations in the industry. Our organization believes in consistency along with quality and establishing a new level with every new report we generate; our methods are acclaimed and the data/information inside the report is coveted. Our research methodology involves a combination of primary and secondary research methods. Data procurement is one of the most extensive stages in our research process. Our organization helps in assisting the clients to find the opportunities by examining the market across the globe coupled with providing economic statistics for each and every region. The reports generated and published are based on primary & secondary research. In secondary research, we gather data for global Market through white papers, case studies, blogs, reference customers, news, articles, press releases, white papers, and research studies. We also have our paid data applications which includes hoovers, Bloomberg business week, Avention, and others.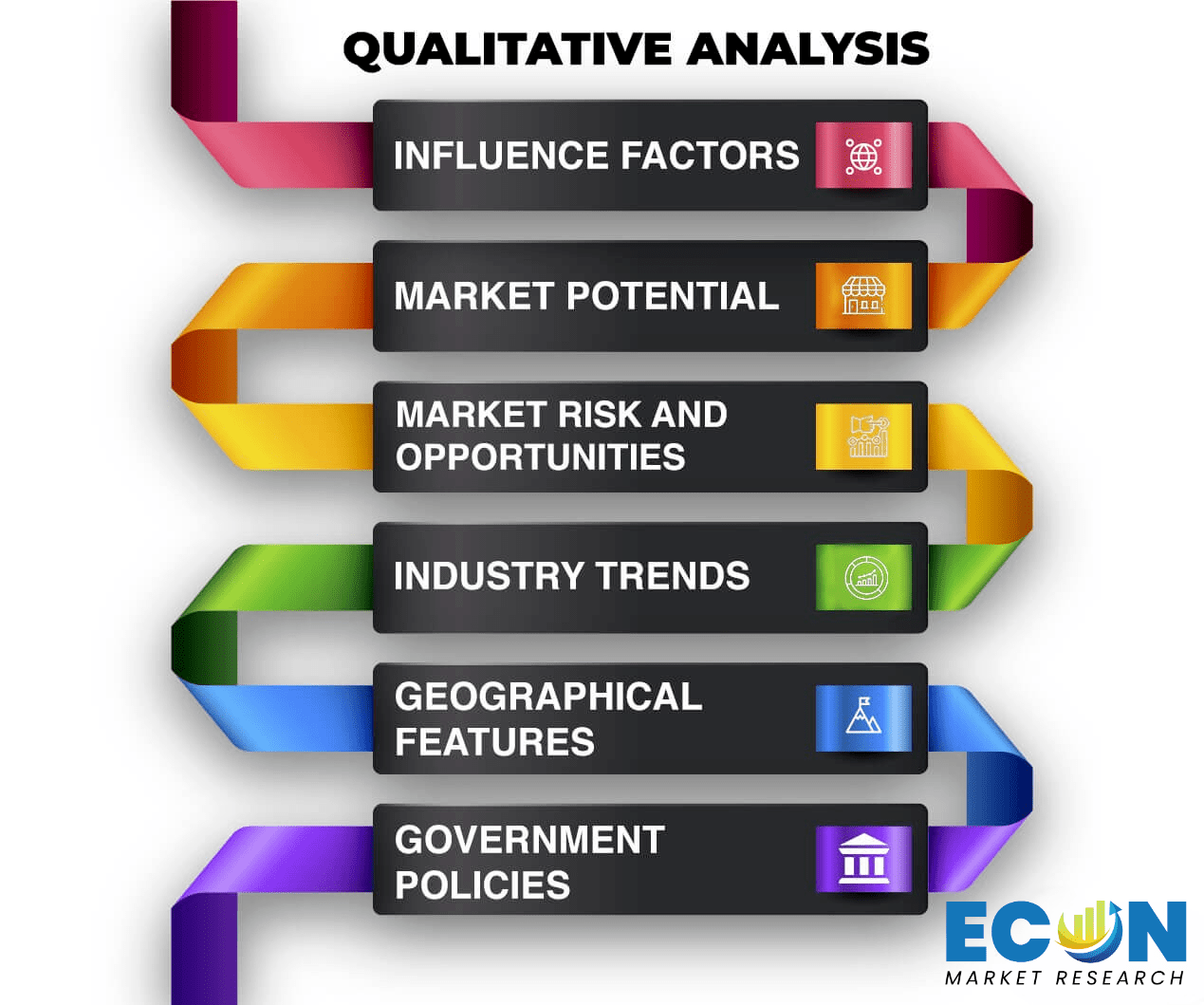 Data Collection
Data collection is the process of gathering, measuring, and analyzing accurate and relevant data from a variety of sources to analyze market and forecast trends. Raw market data is obtained on a broad front. Data is continuously extracted and filtered to ensure only validated and authenticated sources are considered. Data is mined from a varied host of sources including secondary and primary sources.

Primary Research
After the secondary research process, we initiate the primary research phase in which we interact with companies operating within the market space. We interact with related industries to understand the factors that can drive or hamper a market. Exhaustive primary interviews are conducted. Various sources from both the supply and demand sides are interviewed to obtain qualitative and quantitative information for a report which includes suppliers, product providers, domain experts, CEOs, vice presidents, marketing & sales directors, Type & innovation directors, and related key executives from various key companies to ensure a holistic and unbiased picture of the market. 
Secondary Research
A secondary research process is conducted to identify and collect information useful for the extensive, technical, market-oriented, and comprehensive study of the market. Secondary sources include published market studies, competitive information, white papers, analyst reports, government agencies, industry and trade associations, media sources, chambers of commerce, newsletters, trade publications, magazines, Bloomberg BusinessWeek, Factiva, D&B, annual reports, company house documents, investor presentations, articles, journals, blogs, and SEC filings of companies, newspapers, and so on. We have assigned weights to these parameters and quantified their market impacts using the weighted average analysis to derive the expected market growth rate.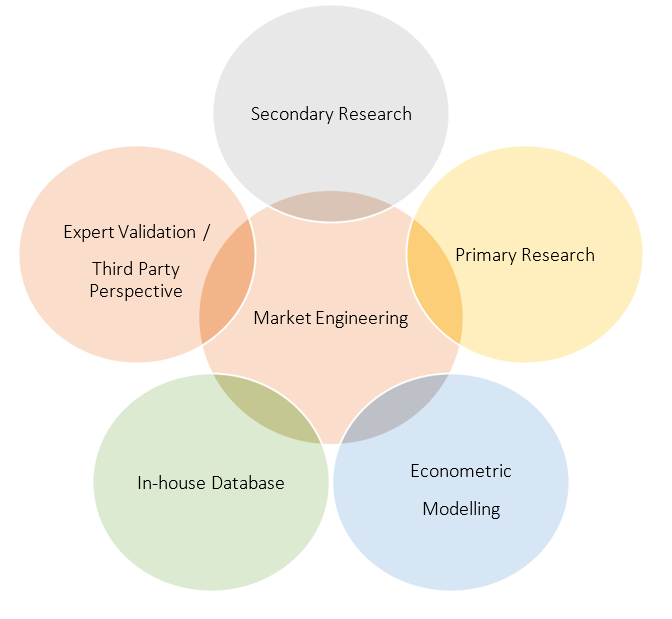 Top-Down Approach & Bottom-Up Approach
In the top – down approach, the Global Batteries for Solar Energy Storage Market was further divided into various segments on the basis of the percentage share of each segment. This approach helped in arriving at the market size of each segment globally. The segments market size was further broken down in the regional market size of each segment and sub-segments. The sub-segments were further broken down to country level market. The market size arrived using this approach was then crosschecked with the market size arrived by using bottom-up approach.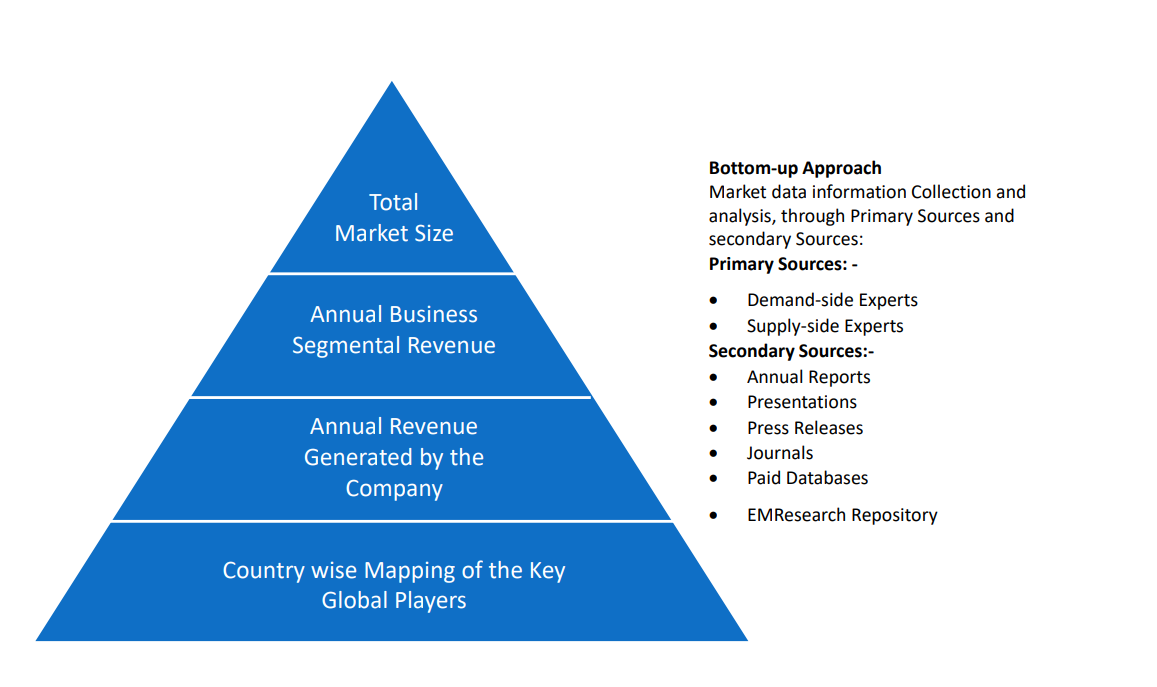 In the bottom-up approach, we arrived at the country market size by identifying the revenues and market shares of the key market players. The country market sizes then were added up to arrive at regional market size of the decorated apparel, which eventually added up to arrive at global market size.
This is one of the most reliable methods as the information is directly obtained from the key players in the market and is based on the primary interviews from the key opinion leaders associated with the firms considered in the research. Furthermore, the data obtained from the company sources and the primary respondents was validated through secondary sources including government publications and Bloomberg.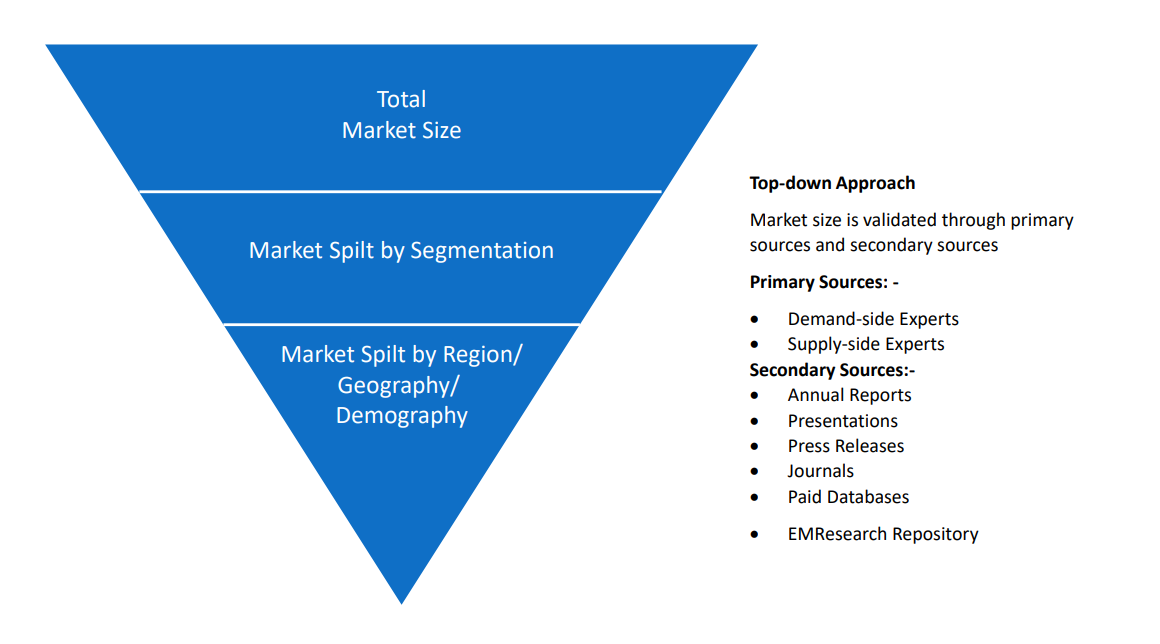 Market Analysis & size Estimation
Post the data mining stage, we gather our findings and analyze them, filtering out relevant insights. These are evaluated across research teams and industry experts. All this data is collected and evaluated by our analysts. The key players in the industry or markets are identified through extensive primary and secondary research. All percentage share splits, and breakdowns have been determined using secondary sources and verified through primary sources. The market size, in terms of value and volume, is determined through primary and secondary research processes, and forecasting models including the time series model, econometric model, judgmental forecasting model, the Delphi method, among Flywheel Energy Storage. Gathered information for market analysis, competitive landscape, growth trends, product development, and pricing trends is fed into the model and analyzed simultaneously.
Quality Checking & Final Review
The analysis done by the research team is further reviewed to check for the accuracy of the data provided to ensure the clients' requirements. This approach provides essential checks and balances which facilitate the production of quality data. This Type of revision was done in two phases for the authenticity of the data and negligible errors in the report. After quality checking, the report is reviewed to look after the presentation, Type and to recheck if all the requirements of the clients were addressed.