The Global Data Governance Market was valued at USD 2.69 billion in 2022 and is estimated to reach approximately USD 15.45 billion by 2031, at a CAGR of 21.4% from 2023 to 2031. Data governance is a set of guidelines, procedures, and standards that guarantees an organization's ability to manage, secure, and comply with its data in an appropriate manner. It includes data ownership, access restrictions, data lineage, and data documentation to support sound decision-making and reduce the hazards of incorrect or misused data. Due to the growing acknowledgment of data as a valuable corporate asset, the data governance sector has experienced substantial expansion in recent years. In order to guarantee the quality, integrity, security, and compliance of their data assets, organizations implement a set of rules, processes, and practices known as data governance. Effective data governance becomes increasingly important as firms produce and gather ever-growing volumes of data. Regulations requiring compliance (such as GDPR and CCPA), the complexity of data ecosystems, and the desire to use data for strategic decision-making are the main forces driving the market for data governance. Organizations are becoming aware that without sound data governance, they run the danger of privacy violations, data breaches, and poor data quality, all of which can harm their finances and reputations. A variety of software providers and consultancy companies compete fiercely for business in the market for data governance solutions and services. Data cataloging, metadata management, data lineage, data stewardship, and data quality technologies are all included in these solutions. The data governance industry is anticipated to continue expanding as organizations strive to become more data-driven and accountable in their data practices.The market for data governance is growing as more companies realize how crucial it is to manage their data well in order to reduce risks, maintain compliance, and gain actionable insights for long-term success in today's data-driven environment.
DATA GOVERNANCE MARKET: REPORT SCOPE & SEGMENTATION
| | |
| --- | --- |
| Report Attribute | Details |
| Estimated Market Value (2022) | 2.69 Bn |
| Projected Market Value (2031) | 15.45 Bn |
| Base Year | 2022 |
| Forecast Years | 2023 - 2031 |
| Scope of the Report | Historical and Forecast Trends, Industry Drivers and Constraints, Historical and Forecast Market Analysis by Segment- By Component, By Deployment Model, By Organization Size, By Application, By Industry Vertical & Region |
| Segments Covered | By Component, By Deployment Model, By Organization Size, By Application, By Industry Vertical, & Region |
| Forecast Units | Value (USD Billion or Million), and Volume (Units) |
| Quantitative Units | Revenue in USD million/billion and CAGR from 2023 to 2031 |
| Regions Covered | North America, Europe, Asia Pacific, Latin America, and Middle East & Africa, and the Rest of World |
| Countries Covered | U.S., Canada, Mexico, U.K., Germany, France, Italy, Spain, China, India, Japan, South Korea, Brazil, Argentina, GCC Countries, and South Africa, among others |
| Report Coverage | Market growth drivers, restraints, opportunities, Porter's five forces analysis, PEST analysis, value chain analysis, regulatory landscape, market attractiveness analysis by segments and region, company market share analysis, and COVID-19 impact analysis. |
| Delivery Format | Delivered as an attached PDF and Excel through email, according to the purchase option. |
Global Data Governance Market Dynamics
An ever-changing panorama of data management and regulatory settings is reflected in a dynamic collection of elements that have an impact on the data governance market. The growing importance of data privacy and compliance is one important dynamic. Organizations are investing in Data Governance solutions to ensure data integrity, security, and compliance with the severe data protection legislation like GDPR, CCPA, and more that are emerging globally, in order to avoid costly fines and other legal repercussions. The complexity of data ecosystems is another important dynamic. To ensure data quality, lineage, and consistency in the face of an abundance of structured and unstructured data sources, effective data governance practices are required. The development of big data and cloud computing technologies has further increased this complexity, driving a significant need for data governance solutions that can operate in both on-premises and cloud contexts. The growing understanding of data as a strategic asset has an impact on the market. Businesses are realizing how efficient data governance can increase decision-making, unlock insights, and give them a competitive advantage. As a result, businesses are spending money on data governance tools and programs to make sure that data is dependable, accessible, and in line with their goals. Additionally, the market for data governance is characterized by constant innovation. Vendors are consistently improving their products to meet the needs of customers. Examples of these improvements include AI-driven data governance, automated data quality checks, and enhanced user interfaces for data stewards. Data complexity, strategic data recognition, regulatory pressures, and continual technical improvements are some of the key drivers for data governance. Due to these factors, the industry is dynamic and ever-evolving as businesses try to handle the complexity of data in the digital era.
Global Data Governance Market Drivers
Regulatory Compliance Demands
Global data protection and privacy laws have increased recently, with the General Data Protection Regulation (GDPR) in Europe, the California Consumer Privacy Act (CCPA) in the United States, and a plethora of other regional and sector-specific laws. These regulations impose strict guidelines on businesses' collection, storage, processing, and protection of sensitive and personal data. Businesses must set up extensive data Governance frameworks in order to comply with these rules. This entails identifying who owns the data, putting in place stringent access restrictions, verifying data accuracy, capturing data flows, and proving compliance via audit trails and reporting methods. These conditions must be met in order to avoid serious financial penalties, legal responsibilities, and reputational harm. As an outcome, businesses in a range of industries from healthcare and finance to e-commerce and beyond are making significant investments in data governance practices and solutions. By displaying a dedication to data protection and privacy, these solutions not only assist in fulfilling regulatory duties but also promote confidence with clients and business partners.
The accuracy, consistency, completeness, and dependability of data within an organization are referred to as data quality. Poor data quality can result in inefficient operations, higher expenses, and incorrect decisions being made. The importance of ensuring high data quality has increased as organizations depend more and more on data to guide their operations and strategy. In order to address problems with data quality, data governance is crucial. It establishes procedures and safeguards for gathering, verifying, transforming, and maintaining data. In order to make sure that data is accurate, current, and follows certain guidelines and standards, data stewards are frequently chosen to oversee and enforce data quality standards. Additionally, data governance aids in the establishment of data lineage and offers transparency into the creation, modification, and use of data over the course of its lifecycle.
Restraints:
It comes from people's innate propensity to be wary and occasionally hesitant when faced with novel procedures, tools, or techniques. Employees and stakeholders can be reluctant to change how an organization handles and values its data because data governance frequently calls for this. There are numerous ways that resistance to change might appear. Employees may be reluctant to accept new data entry or management practices because they see them as extra work or disturbances to their daily routines. Concerns regarding data quality problems or accountability gaps may arise because of the transparency that data governance brings. If employees believe that data governance may automate specific data-related duties, they can at times worry about their job security. Resistance to change can be a formidable barrier, but overcoming it is essential for successful data governance implementation
Complexity of Data Ecosystems
The application of data governance is significantly hampered by the complexity of data ecosystems. With the growth of data sources, formats, and locations, such as on-premises data centers, numerous cloud platforms, IoT devices, and diverse applications, data ecosystems have grown more complex. Data can be spread out over numerous systems or departments, making it challenging to provide a single view of the data and implement uniform governance rules. It can be technically difficult and time-consuming to combine data from several sources into a coherent, understandable, and analytical manner. Data governance frequently necessitates monitoring the flow of data within the organization, which is more challenging when data moves through different platforms and ecosystems.
Opportunities:
Exponential

G

rowth in

D

ata

Generation
The globe has recently experienced an unheard-of increase in the amount of data coming from numerous sources, including social media, Internet of Things (IoT) devices, sensors, and digital transactions. Organizations have faced both a challenge and an opportunity as a result of the data flood. Data governance solutions can be crucial in assisting organizations in successfully managing, using, and gaining value from this enormous inflow of data. Organizations may clearly define data ownership, put in place data quality standards, guarantee data security, and continue to be in compliance with data protection laws by putting the proper data governance architecture in place. In addition, the demand for effective data storage, access, and retrieval technologies increases as data volume does. Data cataloging, metadata management, and data lineage tracing are made easier for organizations to comprehend, locate, and use their data assets thanks to data governance solutions. This in turn encourages decision-making based on data, boosts operational effectiveness, and improves customer experiences. Essentially, the chance offered by the exploding data volume highlights the critical role that data governance plays in aiding organizations in utilizing the data deluge as a competitive advantage.
Integration of AI and Automation
Data governance processes will undergo a fundamental change as a result of the integration of AI (Artificial Intelligence) and automation. This will change how organizations manage and value their data. Many data governance processes can be streamlined with AI and automation, requiring less manual work for data profiling, data quality checks, and compliance monitoring. As a result, businesses can work more productively and allocate resources more wisely. Real-time insights into data quality, consumption trends, and potential abnormalities can be obtained by AI-powered analytics, allowing for proactive data governance interventions. Data categorization and metadata management can be made easier by using AI algorithms to automatically classify and tag data. Anomaly detection powered by AI can spot suspicious data trends or security flaws, improving data security and governance.
Segment Overview
By Component
Based on component, the global data governance market is divided into solutions and services. The solutions category dominates the market with the largest revenue share. Within the market, solutions refer to the software, platforms, and products designed to address specific business problems or provide technological capabilities. For instance, in the context of data governance, solutions may encompass software tools that facilitate data cataloging, metadata management, data quality control, data lineage tracking, and compliance monitoring. These solutions are designed to offer comprehensive and automated functionalities to help organizations efficiently manage their data assets. In contrast, services complement the solutions by offering expertise, consulting, implementation, customization, and ongoing support. In the realm of data governance, service providers can offer consulting services to help organizations define their data governance strategies, establish data policies, and train their staff.
By Deployment Model
Based on the deployment model, the global data governance market is categorized into on-premises and cloud. The on-premises category leads the global data governance market with the largest revenue share. On-premises solutions involve deploying software, infrastructure, and data management systems within an organization's physical premises, typically in their own data centers or server rooms. This traditional approach provides organizations with direct control over their hardware and software, allowing them to customize, configure, and maintain their systems according to specific requirements. Cloud-based solutions, on the other hand, involve hosting software and data management services on remote servers operated by third-party cloud service providers. Users access these services via the internet. Cloud solutions offer scalability, flexibility, and cost-efficiency, as organizations can scale resources up or down based on demand.
By Organization Size
Based on organization size , the global data governance market is segmented into small and medium-sized enterprises and large enterprises. The small and medium-sized enterprises segment dominates the data governance market. SMEs are typically defined by their relatively smaller size in terms of employee count, annual revenue, and overall market presence. This segment includes startups, family-owned businesses, and firms with fewer than a few hundred employees. SMEs often have limited budgets, fewer in-house resources, and a need for cost-effective solutions. Large enterprises, on the other hand, are organizations with a significant market presence, extensive resources, and often thousands of employees. They tend to have more complex and diverse technology needs, larger budgets, and a greater capacity to invest in extensive software suites and custom solutions.
By Application
Based on application, the global data governance market is divided into incident management, process management, compliance management, risk management, audit management, and others. The risk management category dominates the market with the largest revenue share.Risk management in data governance identifies and assesses potential risks associated with data, including data security, data quality, and data availability. It aims to mitigate these risks and prevent data-related issues.Incident management focuses on handling and responding to data breaches, security incidents, and other data-related issues promptly and effectively. It involves identifying, documenting, and resolving data incidents to prevent their recurrence.Process management within data governance encompasses the establishment and optimization of data-related processes and workflows. It ensures that data is collected, processed, and utilized efficiently and consistently across the organization.Compliance management is crucial for adhering to industry-specific regulations and data privacy laws. It involves tracking and ensuring that data handling practices align with legal requirements, such as GDPR, HIPAA, or industry-specific standards.Audit management focuses on the monitoring and reporting of data governance activities. It involves tracking changes, access, and usage of data to maintain transparency and accountability, crucial for regulatory compliance.
By Industry Vertical
Based on the industry vertical, the global data governance market is categorized into banking, financial services, and insurance (BFSI), government and defense, retail and consumer goods, telecommunications and IT, construction and engineering, and others. The banking, financial services, and insurance (BFSI) category leads the global data governance market with the largest revenue share. The BFSI sector deals with vast volumes of sensitive financial data and must adhere to stringent regulatory requirements. Data governance is critical for ensuring data accuracy, security, and compliance in this industry. Government agencies and defense organizations handle vast amounts of classified and sensitive information. Effective data governance is essential to protect national security, ensure data integrity, and comply with government regulations.The retail sector relies heavily on consumer data for marketing and operations. Data governance helps in managing customer data, improving supply chain efficiency, and enhancing customer experiences. Telecommunications and IT companies manage extensive networks and data infrastructure. Data governance is vital for optimizing network performance, managing data flows, and ensuring data security. The construction and engineering sector deals with project-specific data, including architectural plans and engineering drawings. Data governance helps in project management, collaboration, and data version control.
Global Data Governance Market Overview by Region
The global data governance market is categorized into North America, Europe, Asia-Pacific, and the Rest of the World. Asia Pacific emerged as the leading region, capturing the largest market share in 2022. The economies of Asia Pacific are among the fastest-growing in the world, with China and India leading the pack. The region's economic influence has been further enhanced by its quick urbanization, industrialization, and growth of their consumer populations. Particularly in industries like information technology, electronics, and telecommunications, the region has emerged as a hub for technical innovation. In their particular fields, businesses like Tencent, Alibaba, and Samsung are world leaders. A significant portion of the world's electronics, cars, and consumer goods are produced in the Asia Pacific region, which is a major industrial hub. Export-driven economic growth has been fueled by this nation's manufacturing ability. Cities like Bangalore, Singapore, and Shenzhen have flourishing startup ecosystems that promote entrepreneurship and draw funding for research and development.Asia Pacific has a demographic dividend, offering businesses a sizable labour force and consumer base because of its young and expanding population. The economic and technological power of the region has translated into substantial geopolitical impact, influencing dynamics of commerce and international relations. Foreign capital seeking high returns and exposure to thriving economies is drawn to Asia Pacific because of the region's alluring investment potential. The area is crucial to global supply chains since it makes it easier for goods and services to move around the world. Investments in telecommunications, energy, and transportation infrastructure all help connectivity and economic growth.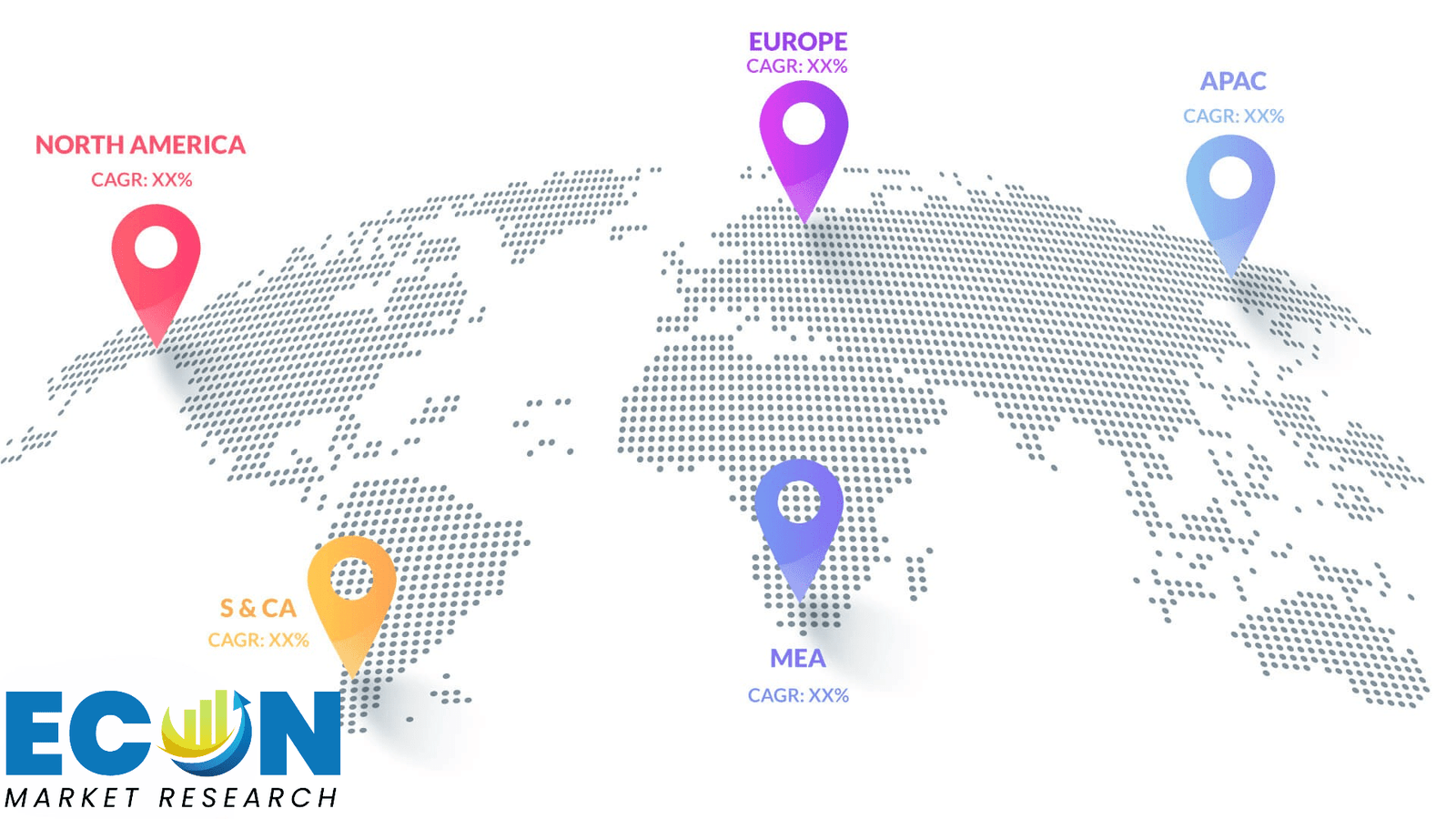 Global Data Governance Market Competitive Landscape
In the global data governance market, a few major players exert significant market dominance and have established a strong regional presence. These leading companies remain committed to continuous research and development endeavors and actively engage in strategic growth initiatives, including product development, launches, joint ventures, and partnerships. By pursuing these strategies, these companies aim to strengthen their market position, expand their customer base, and capture a substantial share of the market.
Some of the prominent players in the global data governance market includeCollibra, Adobe, IBM, Teradata, Syncsort, Infogix Inc, Ataccama Corporation, Reltio, Global Data Excellence, Global IDs. , Denodo Technologies, Magnitude Software, Inc., Datum LLC, Microsoft, Zaloni, TIBCO Software Inc., TIBCO Software Inc., Atlan Pte. Ltd., SAS Institute Inc, MicroStrategy Incorporated, and various other key players.
Global Data Governance Market Recent Developments
In September 2023, A deal between Oracle and Teléfonos de México to provide Oracle Cloud Infrastructure (OCI) services to customers all over Mexico has been made public. The second planned Oracle Cloud Region in Mexico will be hosted by Teléfonos de México as part of the agreement.
Scope of the Global Data Governance Market Report
Data Governance Market Report Segmentation
ATTRIBUTE

DETAILS

By Component

By Deployment Model

By Organization Size

Small and Medium-Sized Enterprises

Large Enterprises

By Application

Incident management

Process management

Compliance management

Risk management

Audit management

Others

By Industry Vertical

Banking, Financial Services, and Insurance (BFSI)

Government and defense

Retail and consumer goods

Telecommunications and IT

Construction and engineering

Others

By Geography

North America (USA,

and Canada)

Europe (UK, Germany, France, Italy, Spain, Russia and Rest of Europe)

Asia Pacific (Japan, China, India, Australia, Southeast Asia and Rest of Asia Pacific)

Latin America (Brazil, Mexico, and Rest of Latin America)

Middle East & Africa (South Africa, GCC, and Rest of Middle East & Africa)

Customization Scope

Pricing
Objectives of the Study
The objectives of the study are summarized in 5 stages. They are as mentioned below:
Global Data Governance

Market

Size and Forecast:
To identify and estimate the market size for the global data governance market segmented by component, by deployment model, by organization size, by application, by industry vertical, region and by value (in U.S. dollars). Also, to understand the consumption/ demand created by consumers of data governance between 2019 and 2031.
Market Landscape and Trends:
To identify and infer the drivers, restraints, opportunities, and challenges for the global data governance market
Market Influencing Factors:
To find out the factors which are affecting the sales of data governance among consumers
To identify and understand the various factors involved in the global data governance market affected by the pandemic
To provide a detailed insight into the major companies operating in the market. The profiling will include the financial health of the company's past 2-3 years with segmental and regional revenue breakup, product offering, recent developments, SWOT analysis, and key strategies.
Intended Audience
Business Executives

Industry Professionals

Academic and Research Institutions

Startups and Entrepreneurs

Governments, Associations, and Industrial Bodies

Investors and Trade Experts
Research Methodology
Our research methodology has always been the key differentiating reason which sets us apart in comparison from the competing organizations in the industry. Our organization believes in consistency along with quality and establishing a new level with every new report we generate; our methods are acclaimed and the data/information inside the report is coveted. Our research methodology involves a combination of primary and secondary research methods. Data procurement is one of the most extensive stages in our research process. Our organization helps in assisting the clients to find the opportunities by examining the market across the globe coupled with providing economic statistics for each and every region. The reports generated and published are based on primary & secondary research. In secondary research, we gather data for global Market through white papers, case studies, blogs, reference customers, news, articles, press releases, white papers, and research studies. We also have our paid data applications which includes hoovers, Bloomberg business week, Avention, and others.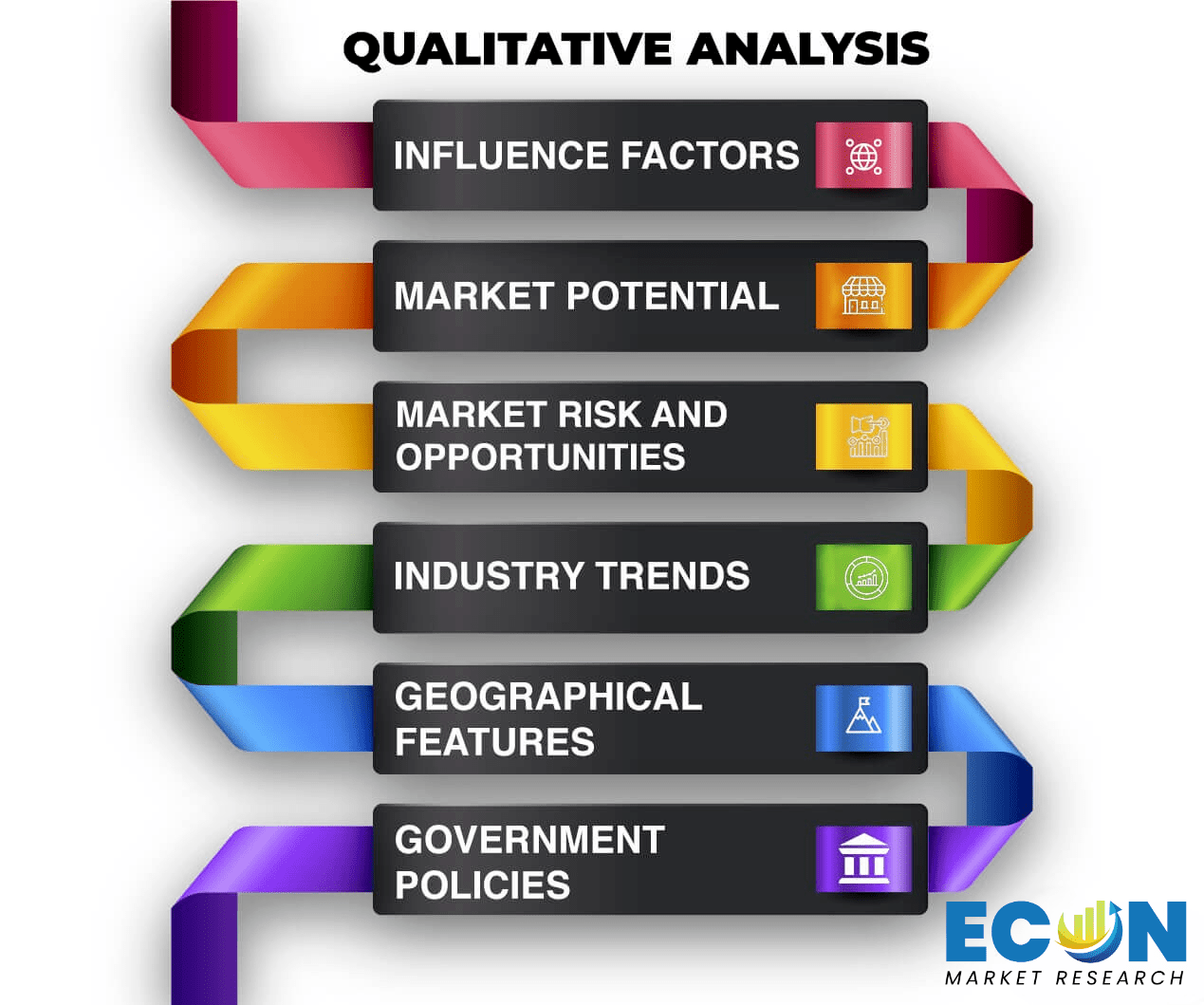 Data Collection
Data collection is the process of gathering, measuring, and analyzing accurate and relevant data from a variety of sources to analyze market and forecast trends. Raw market data is obtained on a broad front. Data is continuously extracted and filtered to ensure only validated and authenticated sources are considered. Data is mined from a varied host of sources including secondary and primary sources.

Primary Research
After the secondary research process, we initiate the primary research phase in which we interact with companies operating within the market space. We interact with related industries to understand the factors that can drive or hamper a market. Exhaustive primary interviews are conducted. Various sources from both the supply and demand sides are interviewed to obtain qualitative and quantitative information for a report which includes suppliers, product providers, domain experts, CEOs, vice presidents, marketing & sales directors, Type & innovation directors, and related key executives from various key companies to ensure a holistic and unbiased picture of the market. 
Secondary Research
A secondary research process is conducted to identify and collect information useful for the extensive, technical, market-oriented, and comprehensive study of the market. Secondary sources include published market studies, competitive information, white papers, analyst reports, government agencies, industry and trade associations, media sources, chambers of commerce, newsletters, trade publications, magazines, Bloomberg BusinessWeek, Factiva, D&B, annual reports, company house documents, investor presentations, articles, journals, blogs, and SEC filings of companies, newspapers, and so on. We have assigned weights to these parameters and quantified their market impacts using the weighted average analysis to derive the expected market growth rate.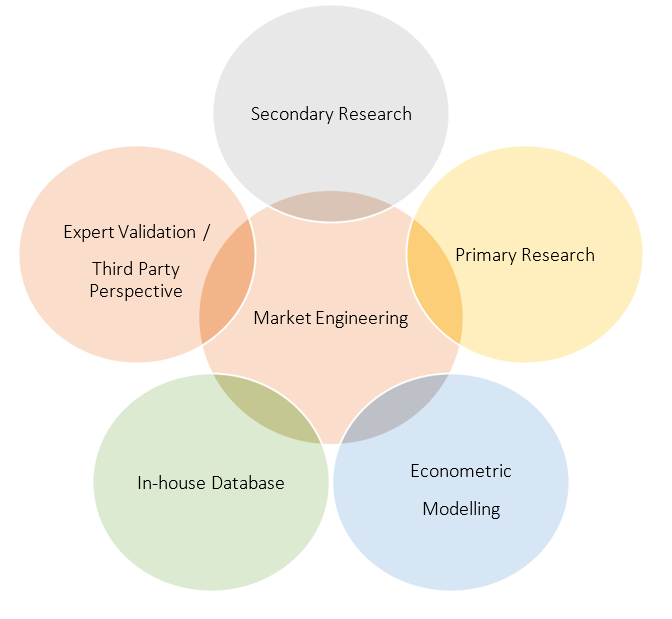 Top-Down Approach & Bottom-Up Approach
In the top – down approach, the Global Batteries for Solar Energy Storage Market was further divided into various segments on the basis of the percentage share of each segment. This approach helped in arriving at the market size of each segment globally. The segments market size was further broken down in the regional market size of each segment and sub-segments. The sub-segments were further broken down to country level market. The market size arrived using this approach was then crosschecked with the market size arrived by using bottom-up approach.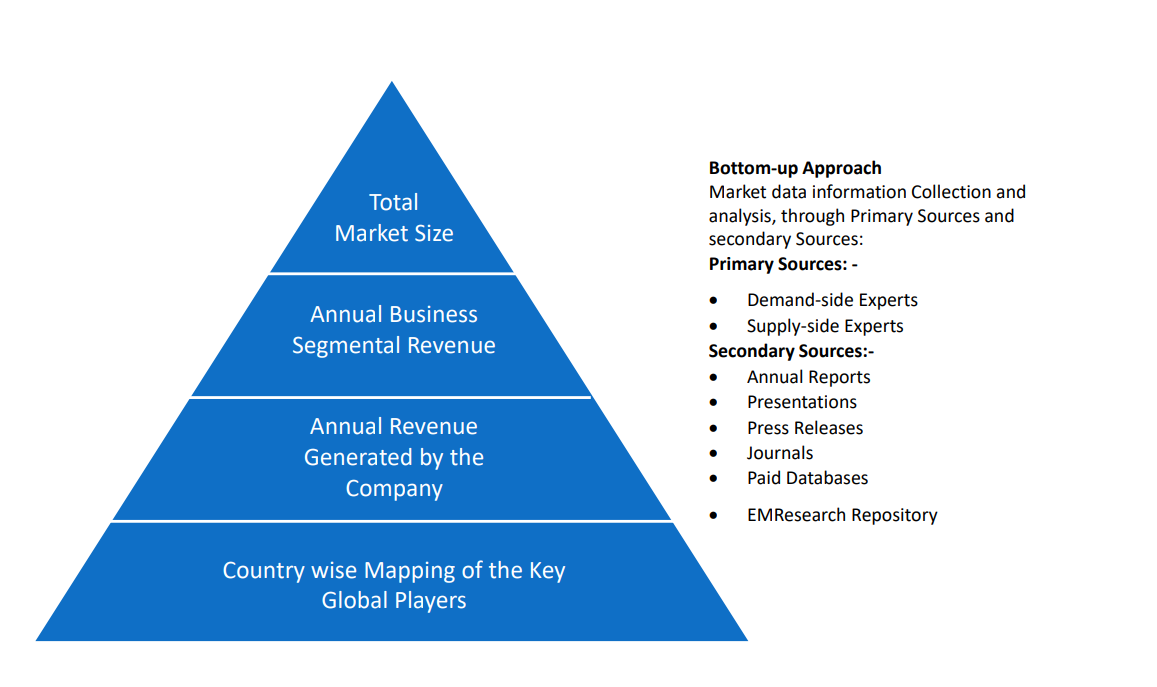 In the bottom-up approach, we arrived at the country market size by identifying the revenues and market shares of the key market players. The country market sizes then were added up to arrive at regional market size of the decorated apparel, which eventually added up to arrive at global market size.
This is one of the most reliable methods as the information is directly obtained from the key players in the market and is based on the primary interviews from the key opinion leaders associated with the firms considered in the research. Furthermore, the data obtained from the company sources and the primary respondents was validated through secondary sources including government publications and Bloomberg.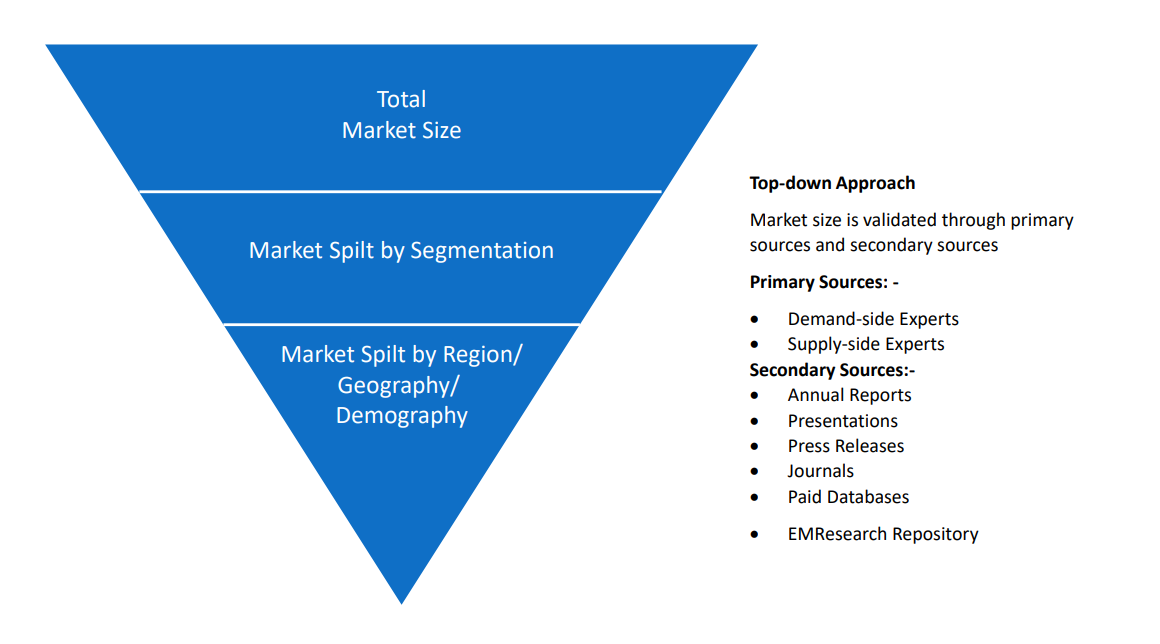 Market Analysis & size Estimation
Post the data mining stage, we gather our findings and analyze them, filtering out relevant insights. These are evaluated across research teams and industry experts. All this data is collected and evaluated by our analysts. The key players in the industry or markets are identified through extensive primary and secondary research. All percentage share splits, and breakdowns have been determined using secondary sources and verified through primary sources. The market size, in terms of value and volume, is determined through primary and secondary research processes, and forecasting models including the time series model, econometric model, judgmental forecasting model, the Delphi method, among Flywheel Energy Storage. Gathered information for market analysis, competitive landscape, growth trends, product development, and pricing trends is fed into the model and analyzed simultaneously.
Quality Checking & Final Review
The analysis done by the research team is further reviewed to check for the accuracy of the data provided to ensure the clients' requirements. This approach provides essential checks and balances which facilitate the production of quality data. This Type of revision was done in two phases for the authenticity of the data and negligible errors in the report. After quality checking, the report is reviewed to look after the presentation, Type and to recheck if all the requirements of the clients were addressed.