The Global Cosmetic Antioxidants Market was valued at USD 129.2 million in 2022 and is estimated to reach approximately USD 215.3 million by 2031, at a CAGR of 5.8% from 2023 to 2031. Cosmetic antioxidants are compounds used in skincare and cosmetic products to combat oxidative stress and protect the skin from damage caused by free radicals. Free radicals are unstable molecules generated by various environmental factors like UV radiation, pollution, and even metabolic processes within the body. They can lead to premature aging, wrinkles, and other skin issues. The cosmetic antioxidants market has witnessed substantial growth due to increasing consumer awareness of the role antioxidants play in maintaining skin health and countering the effects of environmental stressors. Antioxidants, such as vitamins, enzymes, and botanical extracts, are integral components of skincare and cosmetic formulations, providing protection against oxidative damage and promoting a youthful appearance. The rising demand for anti-aging and skincare products with proven benefits has driven manufacturers to incorporate a diverse range of cosmetic antioxidants into their offerings. This market's expansion is further fueled by scientific advancements that highlight the efficacy of antioxidants in preventing premature aging, reducing fine lines, and improving skin texture. Consumers are now more conscious of the need for comprehensive skincare routines, which include antioxidant-rich products to shield their skin from pollutants and UV radiation. Additionally, the trend towards natural and organic skincare has led to a surge in demand for plant-derived antioxidant ingredients. Key players in the cosmetic industry are consistently innovating to develop novel antioxidant formulations, harnessing the potential of cutting-edge technologies. As a result, the cosmetic antioxidants market is poised to continue its growth trajectory, catering to the evolving preferences of beauty-conscious consumers seeking effective and holistic skincare solutions.
COSMETIC ANTIOXIDANTS MARKET: REPORT SCOPE & SEGMENTATION
| | |
| --- | --- |
| Report Attribute | Details |
| Estimated Market Value (2022) | 129.2 Mn |
| Projected Market Value (2031) | 215.3 Mn |
| Base Year | 2022 |
| Forecast Years | 2023 - 2031 |
| Scope of the Report | Historical and Forecast Trends, Industry Drivers and Constraints, Historical and Forecast Market Analysis by Segment- By Source, By Type, By Application, By Function, & Region |
| Segments Covered | By Source, By Type, By Application, By Function, & Region |
| Forecast Units | Value (USD Billion or Million), and Volume (Units) |
| Quantitative Units | Revenue in USD million/billion and CAGR from 2023 to 2031 |
| Regions Covered | North America, Europe, Asia Pacific, Latin America, and Middle East & Africa, and the Rest of World |
| Countries Covered | U.S., Canada, Mexico, U.K., Germany, France, Italy, Spain, China, India, Japan, South Korea, Brazil, Argentina, GCC Countries, and South Africa, among others |
| Report Coverage | Market growth drivers, restraints, opportunities, Porter's five forces analysis, PEST analysis, value chain analysis, regulatory landscape, market attractiveness analysis by segments and region, company market share analysis, and COVID-19 impact analysis. |
| Delivery Format | Delivered as an attached PDF and Excel through email, according to the purchase option. |
Global Cosmetic Antioxidants Market Dynamics
.The cosmetic antioxidants market dynamics are driven by a confluence of factors that reflect evolving consumer preferences, technological advancements, and growing awareness of skincare health. The rising demand for products combating premature aging and enhancing skin health has propelled the market's growth. Consumers are seeking formulations enriched with cosmetic antioxidants due to their proven efficacy in countering oxidative stress and improving skin texture. Advancements in research and development have enabled manufacturers to explore innovative antioxidant ingredients and delivery systems, resulting in a diverse range of products that cater to specific skin concerns. Moreover, the trend towards natural and organic skincare has led to increased demand for plant-derived antioxidants, aligning with consumers' preference for sustainable and holistic solutions. The influence of social media, beauty influencers, and online platforms has played a pivotal role in disseminating knowledge about the benefits of cosmetic antioxidants, driving consumer interest and product adoption. Additionally, the growing awareness of the harmful effects of environmental pollutants and UV radiation on skin has prompted consumers to prioritize skincare products with protective antioxidant properties. However, the market also faces challenges, such as the need for rigorous scientific validation of antioxidant claims and potential formulation stability issues. The competitive landscape is characterized by intense rivalry among established players and emerging brands, prompting ongoing product innovation and marketing strategies to capture consumer attention. The cosmetic antioxidants market is driven by increasing consumer awareness, technological innovations, and the pursuit of effective, science-backed skincare solutions. It continues to evolve as manufacturers strive to meet consumer demands for products that promote skin health, combat aging, and address environmental stressors.
Global Cosmetic Antioxidants Market Drivers
Growing Awareness of Skin Health
With increasing access to information and education about skincare, consumers are becoming more conscious of the importance of maintaining healthy skin. They are realizing that factors like environmental pollutants, stress, and UV radiation can accelerate skin aging and lead to various skin concerns. This heightened awareness has led individuals to actively seek out skincare products that offer protection and restoration. Cosmetic antioxidants, known for their ability to neutralize harmful free radicals and counteract oxidative stress, have gained attention as essential components of effective skincare routines. Consumers now understand that these antioxidants play a crucial role in preventing premature aging, reducing the appearance of fine lines, and improving overall skin texture.
Influence of Social Media and Beauty Trends
The influence of social media and beauty trends has significantly impacted the cosmetic antioxidants market. In the age of digital connectivity, beauty influencers, bloggers, and social media platforms wield substantial influence over consumer preferences and choices. These platforms serve as powerful channels for disseminating information about skincare trends, including the benefits of cosmetic antioxidants. Beauty influencers and skincare enthusiasts often share their personal experiences and positive outcomes from using products enriched with antioxidants. Their testimonials and visually appealing content create a buzz around these products, capturing the attention of a vast online audience. As a result, consumers are becoming more curious and informed about the potential benefits of incorporating antioxidants into their skincare routines.
Restraints:
Complexity of Ingredient Interaction
Antioxidant-rich formulations often consist of a combination of various active ingredients, each serving a specific purpose. However, the compatibility of these ingredients can be intricate and sometimes unpredictable, leading to potential challenges in achieving the desired outcomes. Certain antioxidants might exhibit adverse reactions when combined with other skincare components. These interactions can lead to ingredient destabilization, altered efficacy, or even skin irritations. The challenge of ingredient interaction is amplified by the fact that cosmetic formulations can be highly complex, containing a mix of antioxidants, emollients, preservatives, and other actives. Balancing these ingredients while maintaining stability and efficacy is a delicate task that demands thorough testing and validation.
High-quality antioxidant ingredients, often derived from natural sources or developed using advanced technologies, can be expensive to source and incorporate into skincare formulations. This elevated cost of raw materials inevitably translates into higher production expenses for cosmetic companies. As a result, brands are faced with a strategic problem, whether to absorb these increased costs and potentially reduce profit margins, or pass them onto consumers by pricing products at a premium. The latter option could limit the accessibility of antioxidant-enriched products, as some consumers might find them unaffordable.
Opportunities:
Rising Demand for Natural and Organic Products
Consumers are increasingly seeking skincare solutions that align with their preferences for clean, sustainable, and eco-friendly choices. This trend has fueled a strong desire for formulations containing natural and organic ingredients, including antioxidant-rich extracts derived from plants. Cosmetic brands can leverage this opportunity by formulating antioxidant products that cater to the growing segment of consumers seeking natural alternatives to traditional skincare. Plant-derived antioxidants, such as those from green tea, rosehip, and acai berry, resonate with health-conscious individuals looking for effective skincare solutions without synthetic additives.
Collaboration with Dermatologists and Professionals
Collaboration with dermatologists and skincare professionals presents a strategic opportunity in the cosmetic antioxidants market. Partnering with experts in the field lends credibility, scientific validation, and enhanced consumer trust to antioxidant-rich products. Dermatologists and skincare professionals possess in-depth knowledge of skin health, ingredient efficacy, and the latest advancements in skincare science. Their endorsement of antioxidant formulations can provide brands with a solid foundation of expertise and legitimacy. Clinical studies and expert recommendations can validate the benefits of antioxidants in addressing various skin concerns, from anti-aging to skin protection.
Segment Overview
By Source
Based on the source, the global cosmetic antioxidants market is divided into natural antioxidants and chemically derived antioxidants. The natural antioxidants category dominates the market with the largest revenue share. Natural antioxidants are derived from botanical sources, such as plants, fruits, and herbs. These antioxidants include compounds like vitamins C and E, green tea extract, grape seed extract, and various plant oils. Natural antioxidants often come with the added benefits of phytonutrients, vitamins, and minerals that can contribute to overall skin health. where chemically derived antioxidants are synthesized through laboratory processes to mimic the antioxidant properties found in natural sources. Examples include alpha-lipoic acid, synthetic peptides, and various proprietary antioxidant blends. These antioxidants are often designed for enhanced stability and targeted effects.
By Type
Based on the type, the global cosmetic antioxidants market is categorized into acai oil, alpha lipoic acid, green and white tea, retinol, vitamins, polyphenols, zinc, and others. The vitamins category leads the global cosmetic antioxidants market with the largest revenue share. The vitamins category indeed plays a pivotal role in leading the global cosmetic antioxidants market. Vitamins are essential nutrients that offer various benefits for skin health due to their antioxidant properties. Among the vitamins commonly used in skincare formulations, vitamin C and vitamin E stand out as prominent part. Vitamin C is a potent antioxidant known for its ability to neutralize free radicals, stimulate collagen production, and brighten the complexion. It aids in reducing the appearance of fine lines, wrinkles, and age spots. Vitamin E is another vital antioxidant that protects skin cells from oxidative stress and UV damage. It helps to retain skin moisture, strengthen the skin barrier, and promote overall skin health.
By Application
Based on application, the global cosmetic antioxidants market is segmented into skincare, hair care, makeup and others. The skincare segment dominates the cosmetic antioxidants market. The skincare segment is a significant driver of the cosmetic antioxidants market. Antioxidants are extensively used in serums, moisturizers, cleansers, and treatments to combat free radicals, prevent premature aging, and promote overall skin health. Products targeting specific concerns such as wrinkles, dark spots, and dullness often feature antioxidants as key ingredients. Antioxidants play a crucial role in protecting hair from damage caused by environmental stressors and styling routines. They are found in shampoos, conditioners, serums, and hair masks, helping to maintain hair health, shine, and resilience. Antioxidants like vitamin E and botanical extracts contribute to strengthening hair strands and reducing breakage.
By Function
Based on the function, the global cosmetic antioxidants market is divided into hair conditioning, anti-aging, hair cleansing, moisturizing, ultraviolet protection, and anti-inflammatory. The anti-aging category dominates the market with the largest revenue share. The anti-aging category focuses on products that combat the signs of aging, such as fine lines, wrinkles, and loss of firmness. Antioxidants like vitamin C and retinol are often included in serums, creams, and treatments to stimulate collagen production, neutralize free radicals, and promote a youthful complexion. Where antioxidants in hair conditioning products help to nourish and protect the hair from external stressors. They contribute to maintaining hair health, reducing frizz, enhancing shine, and improving manageability. Antioxidant-rich conditioners can strengthen hair strands and prevent damage caused by styling, pollution, and UV exposure. Antioxidant-rich moisturizing products are designed to hydrate and nourish the skin, promoting a soft and supple complexion. These products are often formulated with ingredients like hyaluronic acid and natural oils to lock in moisture and protect the skin barrier from environmental stressors. Similarly, products in this category, such as sunscreens and UV protection creams, contain antioxidants that shield the skin and hair from the damaging effects of ultraviolet (UV) radiation. Antioxidants help to minimize the impact of UV-induced oxidative stress and prevent sunburn, premature aging, and other UV-related concerns.
Global Cosmetic Antioxidants Market Overview by Region
The global cosmetic antioxidants market is categorized into North America, Europe, Asia-Pacific, and the Rest of the World. Asia Pacific emerged as the leading region, capturing the largest market share. The Asia Pacific region has emerged as a dominant force in the cosmetic antioxidants market due to several key factors. With rapidly increasing urbanization, rising disposable incomes, and a strong cultural emphasis on skincare and beauty, countries like South Korea, Japan, China, and India have become major contributors to this market. These nations boast well-established beauty and personal care industries that cater to diverse consumer preferences, ranging from traditional herbal remedies to cutting-edge skincare technologies. Additionally, the region's large and youthful population fuels consistent demand for cosmetic products, further driving market growth. Collaborations between local and international cosmetic brands, advancements in formulation techniques, and a burgeoning e-commerce landscape have all played pivotal roles in propelling the Asia Pacific region to capture the largest market share in the cosmetic antioxidants sector.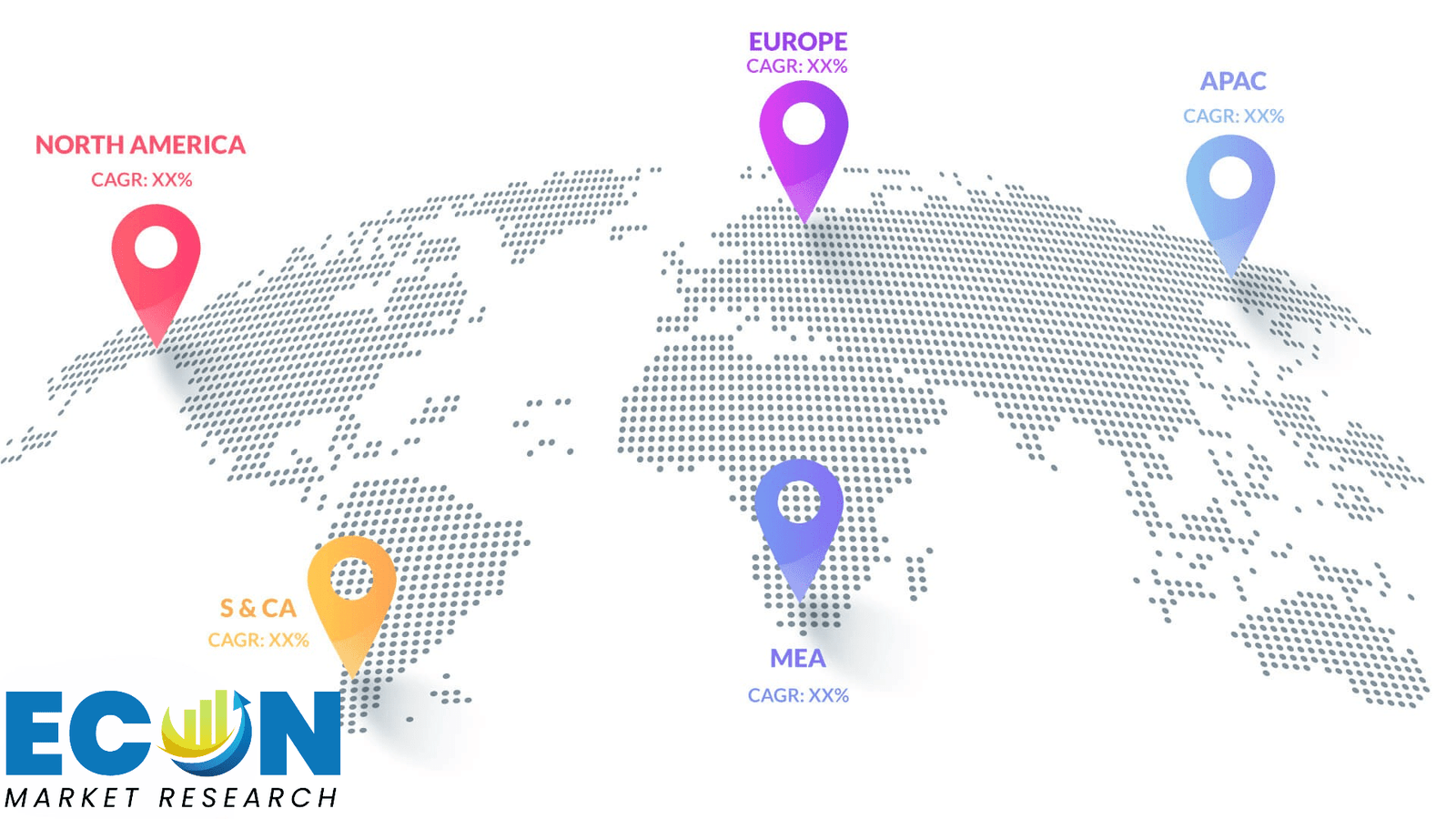 Global Cosmetic Antioxidants Market Competitive Landscape
In the global cosmetic antioxidants market, a few major players exert significant market dominance and have established a strong regional presence. These leading companies remain committed to continuous research and development endeavors and actively engage in strategic growth initiatives, including product development, launches, joint ventures, and partnerships. By pursuing these strategies, these companies aim to strengthen their market position, expand their customer base, and capture a substantial share of the market.
Some of the prominent players in the global cosmetic antioxidants market include Maybelline New York, Estée Lauder Companies Inc., MAC Cosmetics, Revlon, Inc., Laura Mercier, Unilever, Clinique Laboratories, LLC, Shiseido Co. Ltd., L' Oréal, bareMinerals, BASF SE, Kemin Industries, Inc, Barentz International BV, Eastman Chemical Company, Lonza Group, Btsa Biotecnologias Aplicadas S.L., DSM, Croda International Plc, and various other key players.
Global Cosmetic Antioxidants Market Recent Developments
In January 2023, BASF and BEAUTYSTREAMS collaborate to develop the D'lite digital service for the personal care sector. With a new agreement, BASF Personal Care is extending its digital subscription service D'lite. In succinct monthly trend reports, BEAUTYSTREAMS, the first global resource for the beauty business, will share its professional insider insight.
Scope of the Global Cosmetic Antioxidants Market Report
Cosmetic Antioxidants Market Report Segmentation
ATTRIBUTE

DETAILS

By Source

Natural Antioxidants

Chemically Derived Antioxidants

By Type

Acai Oil

Alpha Lipoic Acid

Green And White Tea

Retinol

Vitamins

Polyphenols

Zinc

Others

By Application

Skin Care

Hair Care

Makeup

Other

By Function

Hair Conditioning

Anti-Aging

Hair Cleansing

Moisturizing

Ultraviolet Protection

Anti-Inflammatory

By Geography

North America (USA,

and Canada)

Europe (UK, Germany, France, Italy, Spain, Russia and Rest of Europe)

Asia Pacific (Japan, China, India, Australia, Southeast Asia and Rest of Asia Pacific)

Latin America (Brazil, Mexico, and Rest of Latin America)

Middle East & Africa (South Africa, GCC, and Rest of Middle East & Africa)

Customization Scope

Pricing
Objectives of the Study
The objectives of the study are summarized in 5 stages. They are as mentioned below:
Global Cosmetic Antioxidants Market

Size and Forecast:
To identify and estimate the market size for the global cosmetic antioxidants market segmented by source, by type, by application, by function, region and by value (in U.S. dollars). Also, to understand the consumption/ demand created by consumers of cosmetic antioxidants between 2019 and 2031.
Market Landscape and Trends:
To identify and infer the drivers, restraints, opportunities, and challenges for the global cosmetic antioxidants market
Market Influencing Factors:
To find out the factors which are affecting the sales of cosmetic antioxidants among consumers
To identify and understand the various factors involved in the global cosmetic antioxidants market affected by the pandemic
To provide a detailed insight into the major companies operating in the market. The profiling will include the financial health of the company's past 2-3 years with segmental and regional revenue breakup, product offering, recent developments, SWOT analysis, and key strategies.
Intended Audience
Raw Material Suppliers

Industry Professional

Academics and Students

Retailers, Wholesalers, and Distributors

Governments, Associations, and Industrial Bodies

Investors and Trade Experts
Research Methodology
Our research methodology has always been the key differentiating reason which sets us apart in comparison from the competing organizations in the industry. Our organization believes in consistency along with quality and establishing a new level with every new report we generate; our methods are acclaimed and the data/information inside the report is coveted. Our research methodology involves a combination of primary and secondary research methods. Data procurement is one of the most extensive stages in our research process. Our organization helps in assisting the clients to find the opportunities by examining the market across the globe coupled with providing economic statistics for each and every region. The reports generated and published are based on primary & secondary research. In secondary research, we gather data for global Market through white papers, case studies, blogs, reference customers, news, articles, press releases, white papers, and research studies. We also have our paid data applications which includes hoovers, Bloomberg business week, Avention, and others.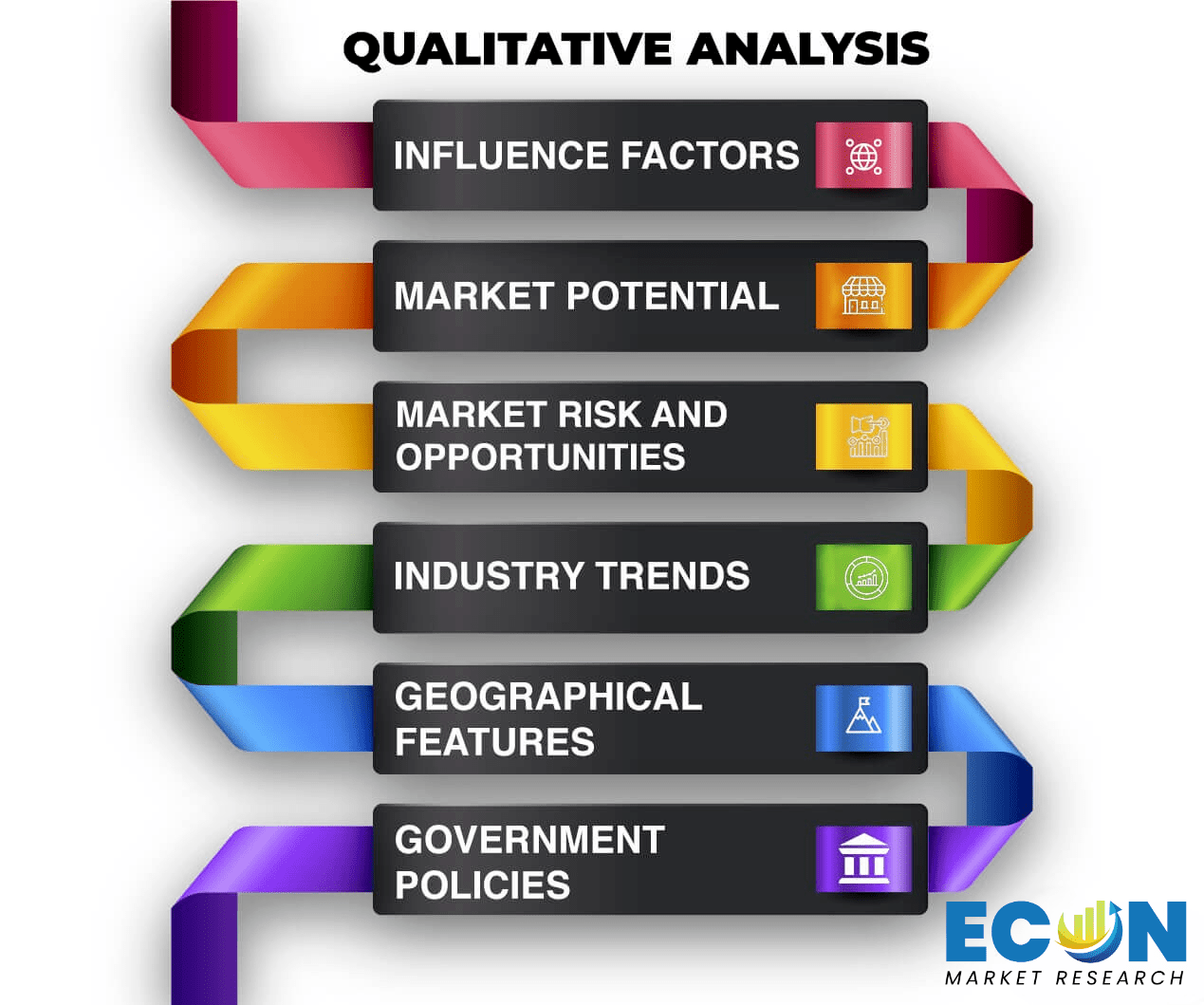 Data Collection
Data collection is the process of gathering, measuring, and analyzing accurate and relevant data from a variety of sources to analyze market and forecast trends. Raw market data is obtained on a broad front. Data is continuously extracted and filtered to ensure only validated and authenticated sources are considered. Data is mined from a varied host of sources including secondary and primary sources.

Primary Research
After the secondary research process, we initiate the primary research phase in which we interact with companies operating within the market space. We interact with related industries to understand the factors that can drive or hamper a market. Exhaustive primary interviews are conducted. Various sources from both the supply and demand sides are interviewed to obtain qualitative and quantitative information for a report which includes suppliers, product providers, domain experts, CEOs, vice presidents, marketing & sales directors, Type & innovation directors, and related key executives from various key companies to ensure a holistic and unbiased picture of the market. 
Secondary Research
A secondary research process is conducted to identify and collect information useful for the extensive, technical, market-oriented, and comprehensive study of the market. Secondary sources include published market studies, competitive information, white papers, analyst reports, government agencies, industry and trade associations, media sources, chambers of commerce, newsletters, trade publications, magazines, Bloomberg BusinessWeek, Factiva, D&B, annual reports, company house documents, investor presentations, articles, journals, blogs, and SEC filings of companies, newspapers, and so on. We have assigned weights to these parameters and quantified their market impacts using the weighted average analysis to derive the expected market growth rate.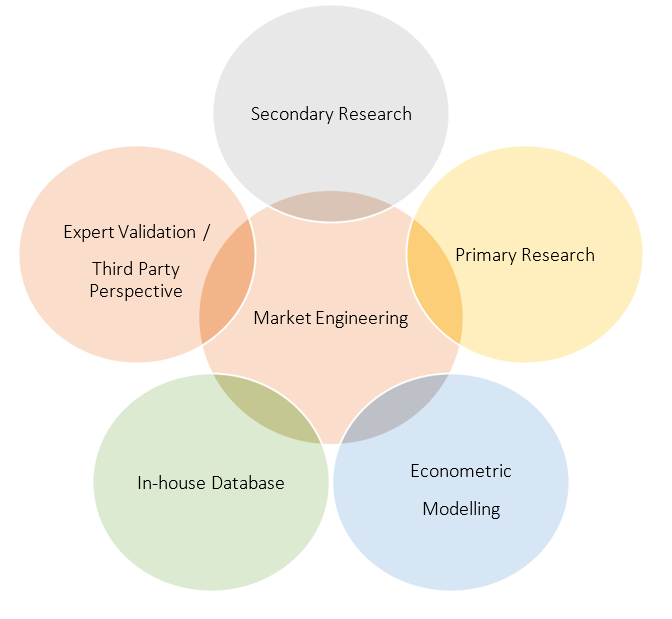 Top-Down Approach & Bottom-Up Approach
In the top – down approach, the Global Batteries for Solar Energy Storage Market was further divided into various segments on the basis of the percentage share of each segment. This approach helped in arriving at the market size of each segment globally. The segments market size was further broken down in the regional market size of each segment and sub-segments. The sub-segments were further broken down to country level market. The market size arrived using this approach was then crosschecked with the market size arrived by using bottom-up approach.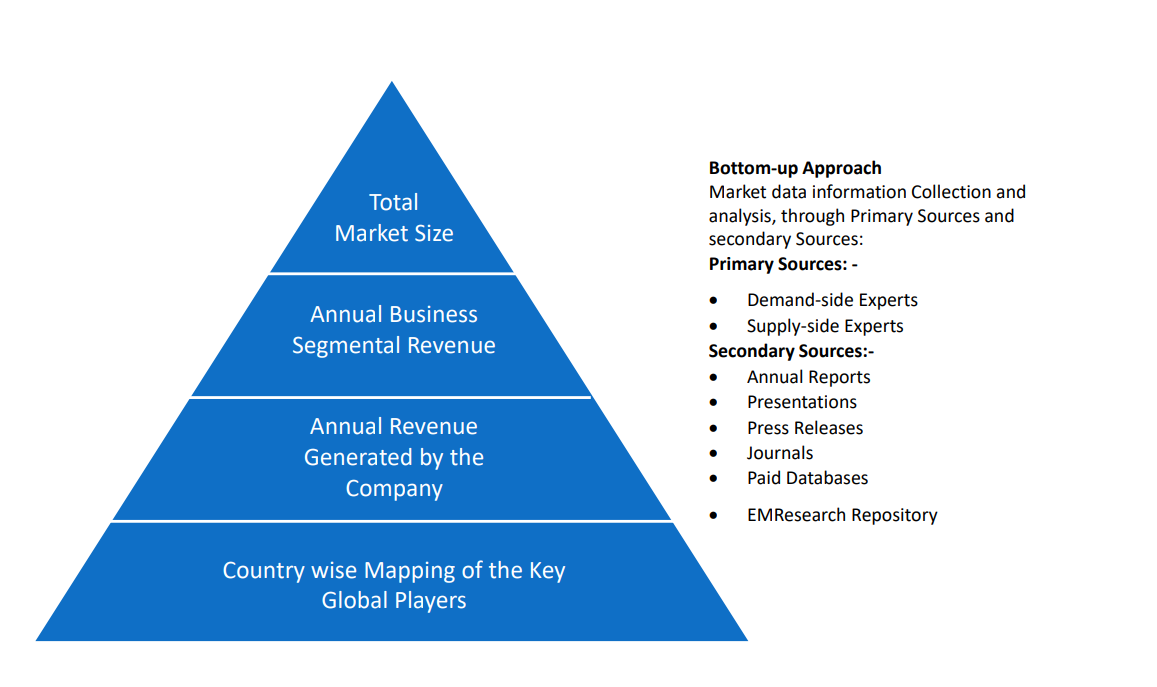 In the bottom-up approach, we arrived at the country market size by identifying the revenues and market shares of the key market players. The country market sizes then were added up to arrive at regional market size of the decorated apparel, which eventually added up to arrive at global market size.
This is one of the most reliable methods as the information is directly obtained from the key players in the market and is based on the primary interviews from the key opinion leaders associated with the firms considered in the research. Furthermore, the data obtained from the company sources and the primary respondents was validated through secondary sources including government publications and Bloomberg.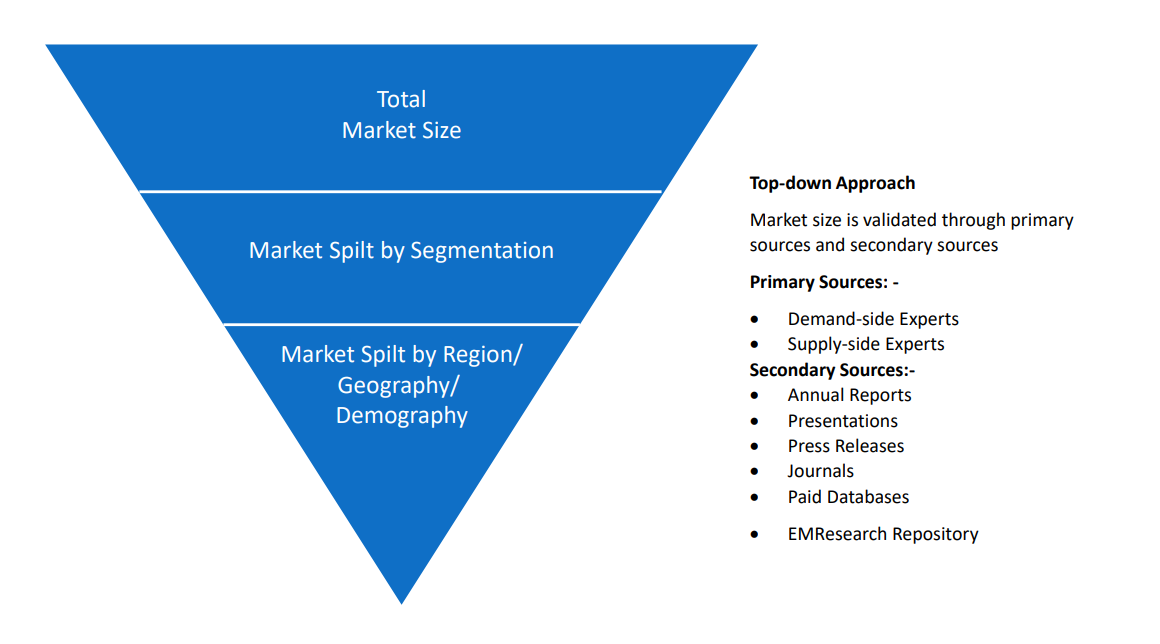 Market Analysis & size Estimation
Post the data mining stage, we gather our findings and analyze them, filtering out relevant insights. These are evaluated across research teams and industry experts. All this data is collected and evaluated by our analysts. The key players in the industry or markets are identified through extensive primary and secondary research. All percentage share splits, and breakdowns have been determined using secondary sources and verified through primary sources. The market size, in terms of value and volume, is determined through primary and secondary research processes, and forecasting models including the time series model, econometric model, judgmental forecasting model, the Delphi method, among Flywheel Energy Storage. Gathered information for market analysis, competitive landscape, growth trends, product development, and pricing trends is fed into the model and analyzed simultaneously.
Quality Checking & Final Review
The analysis done by the research team is further reviewed to check for the accuracy of the data provided to ensure the clients' requirements. This approach provides essential checks and balances which facilitate the production of quality data. This Type of revision was done in two phases for the authenticity of the data and negligible errors in the report. After quality checking, the report is reviewed to look after the presentation, Type and to recheck if all the requirements of the clients were addressed.