The Global Conductive Polymers Market was valued at USD 6.12 billion in 2022 and is estimated to reach approximately USD 12.46 billion by 2031, at a CAGR of 8.2% from 2023 to 2031. An organic material class with electrical conductivity is known as conductive polymers. Conductive polymers, in contrast to conventional polymers, which are often insulators, have special chemical and physical characteristics that enable them to conduct electricity, serving as a link between the worlds of plastics and conductive materials like metals. These substances are made up of monomers, or repeating units, which are polymerized to create lengthy chains. Conjugated double bonds along the polymer backbone serve as the defining characteristic of conductive polymers. Electrical conductivity results from the passage of electrons (charge carriers) along the chain made possible by this conjugation. Conductive polymers can be used in organic electronic devices, such as organic light-emitting diodes, organic photovoltaic cells, and organic field-effect transistors. Some conductive polymers, when chemically modified or doped, can exhibit properties similar to metals, including high electrical conductivity.
CONDUCTIVE POLYMERS MARKET: REPORT SCOPE & SEGMENTATION
| | |
| --- | --- |
| Report Attribute | Details |
| Estimated Market Value (2022) | 6.12 Bn |
| Projected Market Value (2031) | 12.46 Bn |
| Base Year | 2022 |
| Forecast Years | 2023- 2031 |
| Scope of the Report | Historical and Forecast Trends, Industry Drivers and Constraints, Historical and Forecast Market Analysis by Segment- By Type, By Conduction Mechanism, By Application, & Region |
| Segments Covered | By Type, By Conduction Mechanism, By Application, & Region |
| Forecast Units | Value (USD Billion or Million), and Volume (Units) |
| Quantitative Units | Revenue in USD million/billion and CAGR from 2022 to 2031 |
| Regions Covered | North America, Europe, Asia Pacific, Latin America, and Middle East & Africa, and the Rest of World |
| Countries Covered | U.S., Canada, Mexico, U.K., Germany, France, Italy, Spain, China, India, Japan, South Korea, Brazil, Argentina, GCC Countries, and South Africa, among others |
| Report Coverage | Market growth drivers, restraints, opportunities, Porter's five forces analysis, PEST analysis, value chain analysis, regulatory landscape, market attractiveness analysis by segments and region, company market share analysis, and COVID-19 impact analysis. |
| Delivery Format | Delivered as an attached PDF and Excel through email, according to the purchase option. |
Global Conductive Polymers Dynamics
New applications and technologies lead to ongoing changes in the dynamics of conductive polymers. Research on new conductive polymer materials and their dynamic behavior is still being driven by developments in fields like bioelectronics, flexible displays, and wearable electronics. The primary dynamic aspect of conductive polymers is their ability to conduct electricity. This conductivity arises from the movement of charge carriers (electrons or ions) along the polymer chain. Conductive polymers have the potential to replace conventional materials in electronics and other industries with more sustainable ones. They can help decrease the use of conventional inorganic conductors and offer more environmentally friendly options. The usage of conductive polymers has been driven by the rising demand for flexible and lightweight electronics, including wearable technology, bendable displays, and flexible sensors. The conductive polymers market is expected to grow as research and development efforts address challenges and lead to the development of advanced materials with improved properties and performance
Global Conductive Polymers Market Drivers
Growing Demand for Sensors
Conductive polymers are employed in a variety of sensor applications, such as gas sensors, biosensors, and chemical sensors. They are useful for detecting and monitoring a variety of substances and circumstances due to their sensitivity to changes in electrical characteristics. Conductive polymers can be used to create biosensors that detect biological molecules, such as enzymes, antibodies, or DNA. The automotive industry benefits from conductive polymers in sensor applications such as vehicle occupancy detection, airbag deployment systems, and tire pressure monitoring. Healthcare is another domain where conductive polymers are making an impact. They are used in biosensors for applications like glucose monitoring, allowing for non-invasive and continuous patient monitoring. Also, in the aerospace sector services conductive polymers in sensor technologies that monitor structural integrity, temperature, and pressure in aircraft components.
Increasing demand for Lightweight and Energy-efficient Materials
The rising demand for lightweight and energy-efficient materials is pushing the global conductive polymers market. These polymers possess a distinctive combination of qualities, including their lightweight nature, flexibility, and efficient electrical conductivity. As industries seek to optimize performance and minimize energy consumption, conductive polymers are finding increasing application in critical sectors like electronics, automotive, and aerospace. The ascending trend towards sustainable technologies and reduced carbon footprints is further amplifying the adoption of conductive polymers. Their unique combination of properties positions them as a promising contender in the pursuit of greener materials for various applications. As research continues to refine their performance and expand their potential applications, conductive polymers are poised to play an increasingly pivotal role in shaping the future of lightweight and energy-efficient materials across industries.
Restraints:
Environmental and Regulatory Concerns
Environmental concerns revolve around the potential impacts of conductive polymers on ecosystems and natural resources. Depending on the specific polymer composition and its behavior in various environments, there could be questions about biodegradability, persistence, and potential toxicity. If these polymers do not degrade easily or release harmful substances, they could contribute to pollution or other ecological issues. Regulatory concerns involve adherence to guidelines and standards set by governmental bodies and international organizations. Regulatory agencies may impose restrictions on the use of certain chemicals or materials if they are deemed hazardous to human health or the environment. Conductive polymers that contain restricted substances could face challenges in gaining regulatory approval for specific applications or markets.
The production of high-quality conductive polymers often involves complex synthesis processes and specialized equipment. As a result, the manufacturing costs can be relatively high compared to other materials. This cost factor can limit their adoption, particularly in price-sensitive markets or industries where cost efficiency is a significant consideration.
Opportunities:
Growing Demand for Wearable Devices and Smart Fabrics and Textiles
Conducive polymers have prospects to enable lightweight, cozy, and flexible electronics due to the rising demand for wearable gadgets like fitness trackers, smartwatches, and medical sensors. Also, fabrics can use conductive polymers to produce smart textiles with features like heating, lighting, and sensing. Applications include wearable health monitors, heated garments, and lighted textiles. The ability of conductive polymers to bridge the gap between traditional polymers and conventional conductors makes them attractive for a wide range of applications, and their market potential is likely to expand as technological innovation continues.
Expansion of 3D Printing Applications
The rise of additive manufacturing and 3D printing presents an exciting avenue for conductive polymers. These polymers can be formulated for 3D printing processes, enabling the creation of complex and customized electronic components, sensors, and conductive pathways. The ability to print conductive structures directly onto various substrates opens up new opportunities in rapid prototyping, electronics manufacturing, and custom-designed devices. Conductive polymers can be formulated to be compatible with 3D printing processes, enabling the fabrication of complex and functional electronic components directly from digital designs.
Segment Overview
By Type
Based on type, the global conductive polymer market is divided into electrically conductive and thermally conductive. The electrically conductive segment dominates the conductive polymer market with the largest revenue share.
Electrical conductivity can be observed in electrically conductive polymers, which still possess the benefits of conventional polymers including flexibility and lightweight. Flexible displays, printed electronics, organic light-emitting diodes (OLEDs), and touchscreens are a few examples of devices that use electrically conductive polymers. Additionally, these polymers are utilized in a number of different sorts of sensors, such as pressure, gas, and biosensors. They are also used in artificial muscles and actuators.
By Conduction Mechanism
Based on the conduction mechanism, the global conductive polymer market is segmented into conducting polymer composites and inherently conductive polymers. The conducting polymer composites segment leads the market with the highest revenue share. Conducting polymer composites normally show improved electrical conductivity, mechanical strength, thermal stability, and other desirable properties compared to pure conducting polymers. This makes them more suitable for a broader range of applications. In terms of scalability and manufacturing techniques, conducting polymer composites may prove beneficial. Injection molding, extrusion, and 3D printing are common processing methods that can be used to process them, making it simpler to integrate them into current production processes.
By Application
Based on application, the global conductive polymers market is categorized into ESD/EMI shielding, antistatic packaging, electrostatic coating, and capacitor. The ESD/EMI shielding category dominates the market. When an electric current suddenly flows between two objects with different charges, it causes an electrostatic discharge (ESD). Electronic components that have been subjected to ESD damage may malfunction or perhaps fail permanently. Solutions for ESD shielding can be made by incorporating conductive polymers into materials and coatings. An electromagnetic interference (EMI) refers to unwanted electromagnetic impulses that might affect the proper operation of electronic systems or equipment. Conductive polymers can reduce EMI by providing shielding to stop or reroute electromagnetic radiation.
Global Conductive Polymers Market Overview by Region
The global conductive polymers market is categorized into North America, Europe, Asia-Pacific, and the Rest of the World. Asia-Pacific emerged as the leading region and it is probable to witness approximately 9.5% of the market share by 2024. The consumer market in the Asia-Pacific area is huge and diverse. Demand for a variety of goods and services has increased as a result of rising disposable incomes and a growing middle class. Over the years, the Asia-Pacific area has seen strong economic expansion brought on by elements like industrialization, urbanization, and a big consumer base. Production, consumption, and investment have all increased as a result of this growth in a number of different industries. Reputable countries like Japan and South Korea are known for their technological advancements and contributions to sectors like telecommunications, robotics, and electronics.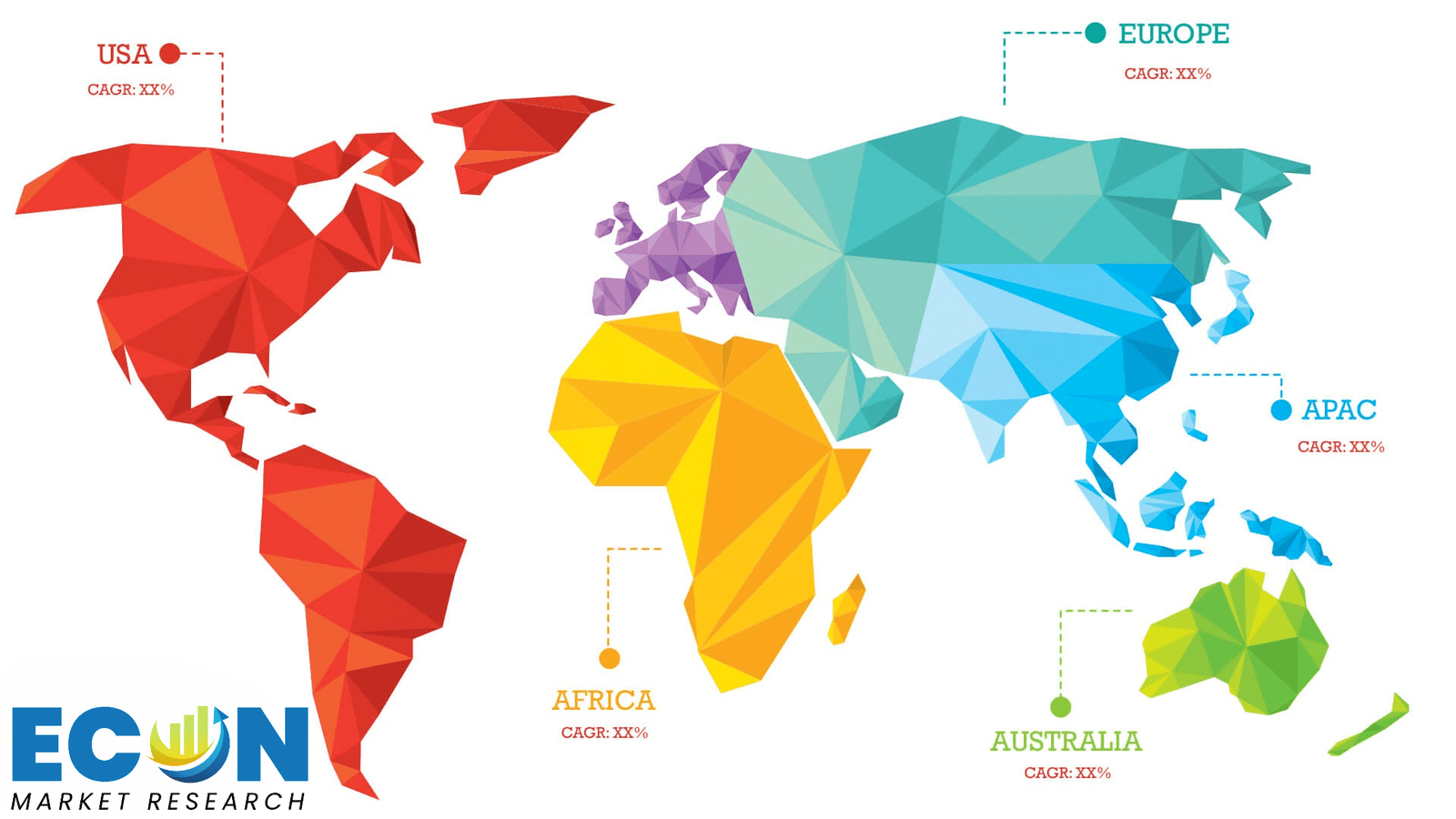 Global Conductive Polymers Market Competitive Landscape
In the global conductive polymers market, a few major players exert significant market dominance and have established a strong regional presence. These leading companies remain committed to continuous research and development endeavors and actively engage in strategic growth initiatives, including product development, launches, joint ventures, and partnerships. By pursuing these strategies, these companies aim to strengthen their market position, expand their customer base, and capture a substantial share of the market.
Some of the prominent players in the global conductive polymers market are Celanese Corporation, 3M Company, Avient Corporation, DuPont de Nemours, Inc., Agfa Gevaert N.V., Covestro AG, Saudi Basic Industries Corporation (SABIC), Henkel Ag & Co. KGaA., and various other key players.
Global Conductive Polymers Market Recent Developments
In March 2021, iMakr to supply Loctite 3D Printing solutions from Henkel. iMakr has joined forces with Henkel as a Tier 1 channel partner for UK and Ireland. In addition, the company also supplies Loctite 3D printing materials in the US, Germany, Denmark, and France.
Scope of the Global Conductive Polymers Market Report
Conductive Polymers Market Report Segmentation
ATTRIBUTE

DETAILS

By Type

Electrically Conductive

Thermally Conductive

By Conduction Mechanism

Conducting Polymer Composites

Inherently Conductive Polymers

By Application

ESD/EMI Shielding

Antistatic Packaging

Electrostatic Coating

Capacitor

By Geography

North America (USA,

and Canada)

Europe (UK, Germany, France, Italy, Spain, Russia and Rest of Europe)

Asia Pacific (Japan, China, India, Australia, Southeast Asia and Rest of Asia Pacific)

Latin America (Brazil, Mexico, and Rest of Latin America)

Middle East & Africa (South Africa, GCC, and Rest of Middle East & Africa)

Customization Scope

Pricing
Objectives of the Study
The objectives of the study are summarized in 5 stages. They are as mentioned below:
Global Conductive Polymers Market

Size and Forecast:
To identify and estimate the market size for the global conductive polymers market segmented by type, by conduction mechanism, by application, by region, and by value (in U.S. dollars). Also, to understand the consumption/ demand created by consumers of conductive polymers between 2019 and 2031.
Market Landscape and Trends:
To identify and infer the drivers, restraints, opportunities, and challenges for the global conductive polymers market.
Market Influencing Factors:
To find out the factors which are affecting the sales of conductive polymers among consumers
To identify and understand the various factors involved in the global conductive polymers market affected by the pandemic
To provide a detailed insight into the major companies operating in the market. The profiling will include the financial health of the company's past 2-3 years with segmental and regional revenue breakup, product offering, recent developments, SWOT analysis, and key strategies.
Intended Audience
Raw Material Suppliers

Retailers, Wholesalers, and Distributors

Governments, Associations, and Industrial Bodies

Investors and Trade Experts
Research Methodology
Our research methodology has always been the key differentiating reason which sets us apart in comparison from the competing organizations in the industry. Our organization believes in consistency along with quality and establishing a new level with every new report we generate; our methods are acclaimed and the data/information inside the report is coveted. Our research methodology involves a combination of primary and secondary research methods. Data procurement is one of the most extensive stages in our research process. Our organization helps in assisting the clients to find the opportunities by examining the market across the globe coupled with providing economic statistics for each and every region. The reports generated and published are based on primary & secondary research. In secondary research, we gather data for global Market through white papers, case studies, blogs, reference customers, news, articles, press releases, white papers, and research studies. We also have our paid data applications which includes hoovers, Bloomberg business week, Avention, and others.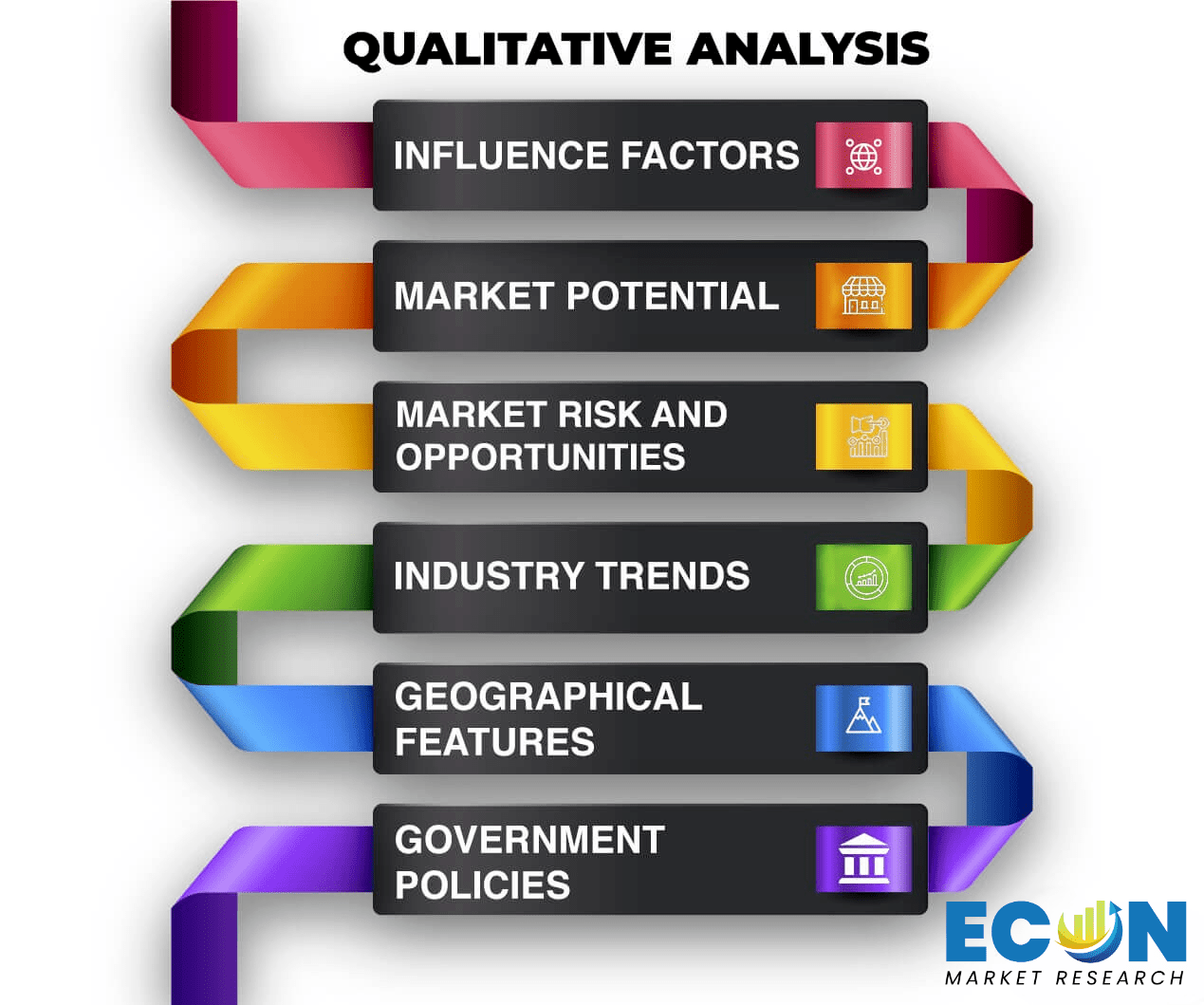 Data Collection
Data collection is the process of gathering, measuring, and analyzing accurate and relevant data from a variety of sources to analyze market and forecast trends. Raw market data is obtained on a broad front. Data is continuously extracted and filtered to ensure only validated and authenticated sources are considered. Data is mined from a varied host of sources including secondary and primary sources.

Primary Research
After the secondary research process, we initiate the primary research phase in which we interact with companies operating within the market space. We interact with related industries to understand the factors that can drive or hamper a market. Exhaustive primary interviews are conducted. Various sources from both the supply and demand sides are interviewed to obtain qualitative and quantitative information for a report which includes suppliers, product providers, domain experts, CEOs, vice presidents, marketing & sales directors, Type & innovation directors, and related key executives from various key companies to ensure a holistic and unbiased picture of the market. 
Secondary Research
A secondary research process is conducted to identify and collect information useful for the extensive, technical, market-oriented, and comprehensive study of the market. Secondary sources include published market studies, competitive information, white papers, analyst reports, government agencies, industry and trade associations, media sources, chambers of commerce, newsletters, trade publications, magazines, Bloomberg BusinessWeek, Factiva, D&B, annual reports, company house documents, investor presentations, articles, journals, blogs, and SEC filings of companies, newspapers, and so on. We have assigned weights to these parameters and quantified their market impacts using the weighted average analysis to derive the expected market growth rate.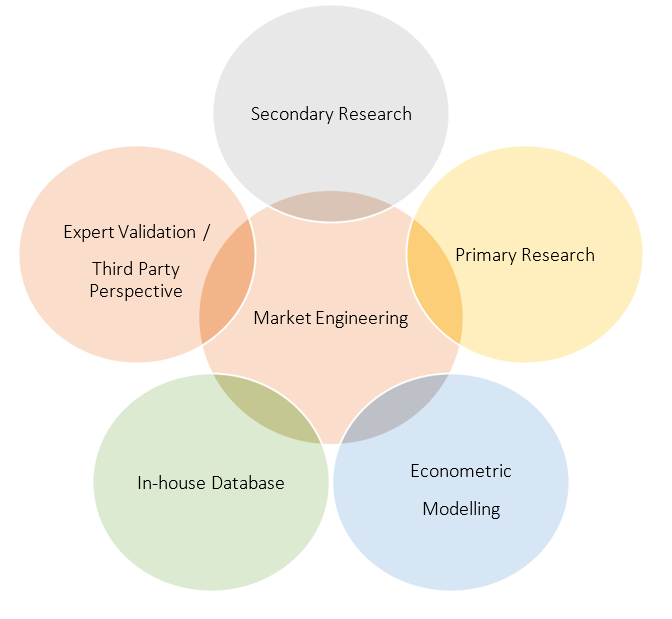 Top-Down Approach & Bottom-Up Approach
In the top – down approach, the Global Batteries for Solar Energy Storage Market was further divided into various segments on the basis of the percentage share of each segment. This approach helped in arriving at the market size of each segment globally. The segments market size was further broken down in the regional market size of each segment and sub-segments. The sub-segments were further broken down to country level market. The market size arrived using this approach was then crosschecked with the market size arrived by using bottom-up approach.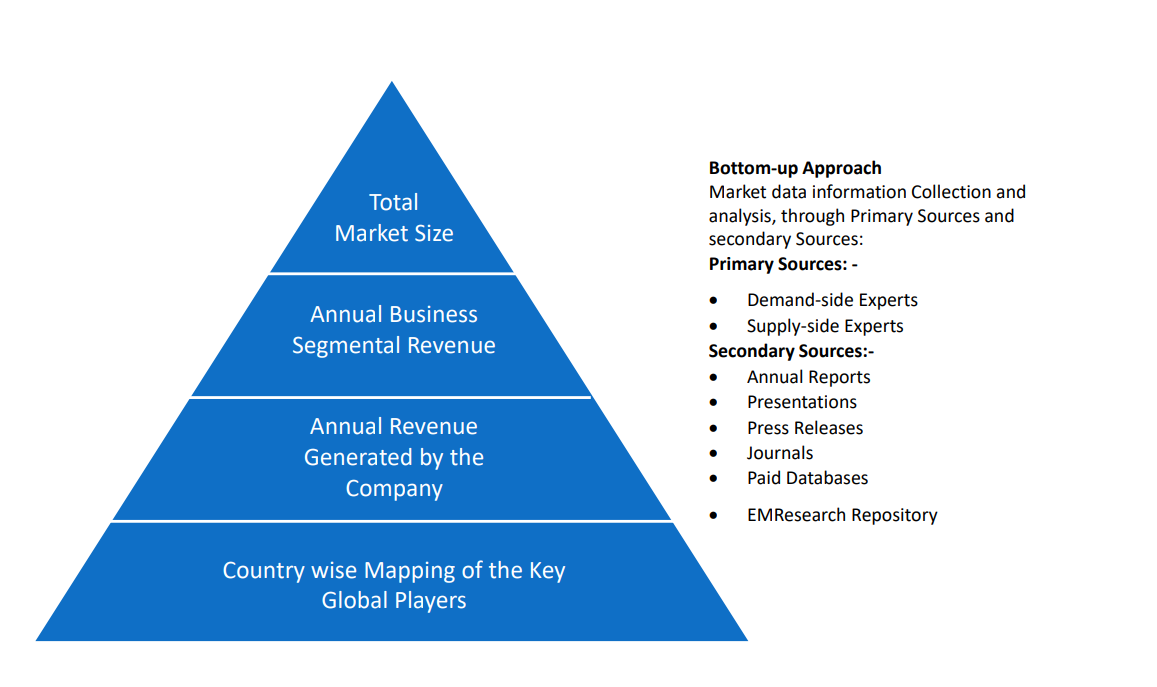 In the bottom-up approach, we arrived at the country market size by identifying the revenues and market shares of the key market players. The country market sizes then were added up to arrive at regional market size of the decorated apparel, which eventually added up to arrive at global market size.
This is one of the most reliable methods as the information is directly obtained from the key players in the market and is based on the primary interviews from the key opinion leaders associated with the firms considered in the research. Furthermore, the data obtained from the company sources and the primary respondents was validated through secondary sources including government publications and Bloomberg.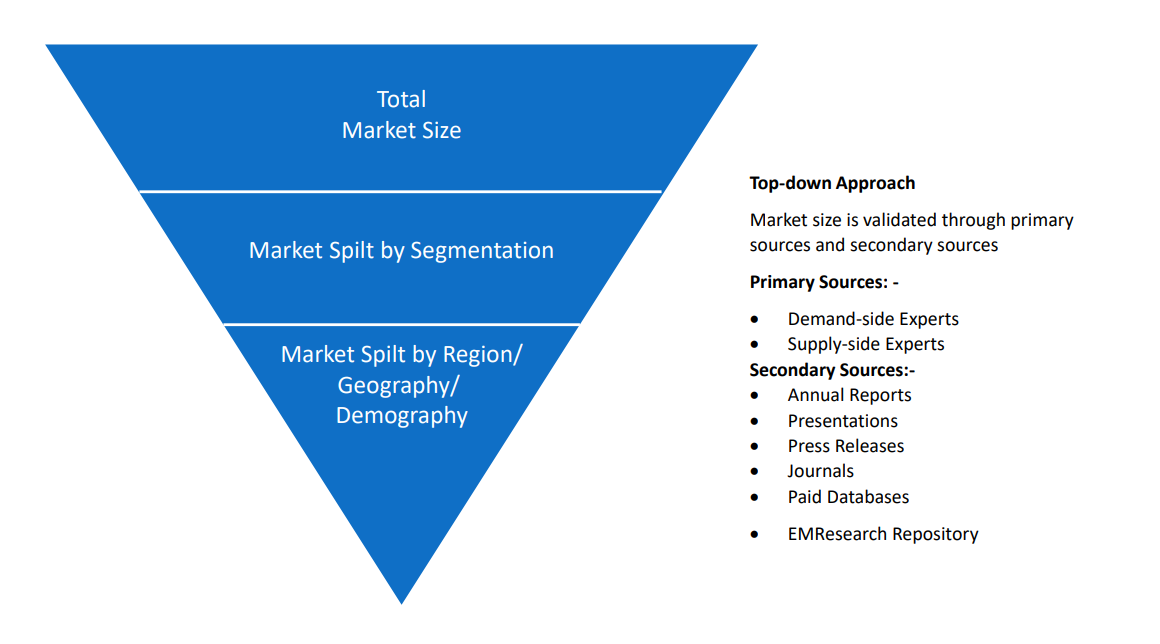 Market Analysis & size Estimation
Post the data mining stage, we gather our findings and analyze them, filtering out relevant insights. These are evaluated across research teams and industry experts. All this data is collected and evaluated by our analysts. The key players in the industry or markets are identified through extensive primary and secondary research. All percentage share splits, and breakdowns have been determined using secondary sources and verified through primary sources. The market size, in terms of value and volume, is determined through primary and secondary research processes, and forecasting models including the time series model, econometric model, judgmental forecasting model, the Delphi method, among Flywheel Energy Storage. Gathered information for market analysis, competitive landscape, growth trends, product development, and pricing trends is fed into the model and analyzed simultaneously.
Quality Checking & Final Review
The analysis done by the research team is further reviewed to check for the accuracy of the data provided to ensure the clients' requirements. This approach provides essential checks and balances which facilitate the production of quality data. This Type of revision was done in two phases for the authenticity of the data and negligible errors in the report. After quality checking, the report is reviewed to look after the presentation, Type and to recheck if all the requirements of the clients were addressed.