The Global AIOps Platform Market was valued at USD 10.5 billion in 2022 and is estimated to reach approximately USD 66.9 billion by 2031, at a CAGR of 22.8% from 2023 to 2031. In the area of IT management and infrastructure operations, the AIOps (Artificial Intelligence for IT Operations) platform industry has become a disruptive force. AIOps makes use of machine learning and artificial intelligence to improve the efficiency, accessibility, and reactivity of IT systems. The need to manage IT environments that are ever more complex and dynamic, where conventional methods frequently fall short, is what motivates this technology. The goal of AIOps systems is to deliver real-time insights into IT performance, identify abnormalities, and foresee possible problems by ingesting and analyzing enormous amounts of data from numerous sources, including logs, metrics, and events. This proactive method of problem-solving aids businesses in avoiding downtime, enhancing system dependability, and maximizing resource usage. AIOps also has automation capabilities, making it possible for normal IT chores and fixes to be carried out without the need for human involvement. This expedites incident response and frees up IT staff to concentrate on more strategic projects. The AIOps platform market is constantly changing, with numerous suppliers providing cutting-edge solutions catered to diverse business requirements. The AIOps platform market is anticipated to expand as businesses progressively adopt digital transformation and cloud computing, promoting an IT environment that is more intelligent and effective.
ALOps PLATFORM MARKET: REPORT SCOPE & SEGMENTATION
| | |
| --- | --- |
| Report Attribute | Details |
| Estimated Market Value (2022) | 10.5 Bn |
| Projected Market Value (2031) | 66.9 Bn |
| Base Year | 2022 |
| Forecast Years | 2023 - 2031 |
| Scope of the Report | Historical and Forecast Trends, Industry Drivers and Constraints, Historical and Forecast Market Analysis by Segment- By Offering, By Application, By Deployment, By Industry Verticals, & Region |
| Segments Covered | By Offering, By Application, By Deployment, By Industry Verticals, & Region |
| Forecast Units | Value (USD Billion or Million), and Volume (Units) |
| Quantitative Units | Revenue in USD million/billion and CAGR from 2023 to 2031 |
| Regions Covered | North America, Europe, Asia Pacific, Latin America, and Middle East & Africa, and the Rest of World |
| Countries Covered | U.S., Canada, Mexico, U.K., Germany, France, Italy, Spain, China, India, Japan, South Korea, Brazil, Argentina, GCC Countries, and South Africa, among others |
| Report Coverage | Market growth drivers, restraints, opportunities, Porter's five forces analysis, PEST analysis, value chain analysis, regulatory landscape, market attractiveness analysis by segments and region, company market share analysis, and COVID-19 impact analysis. |
| Delivery Format | Delivered as an attached PDF and Excel through email, according to the purchase option. |
Global AIOps Platform Market Dynamics
Significant changes were seen in the AIOps (Artificial Intelligence for IT Operations) platform industry in 2021, and new developments are probably coming in 2023. The need for AIOps solutions has increased as a result of the complexity of IT environments becoming more sophisticated due to cloud adoption and remote work. These systems use artificial intelligence (AI) and machine learning to optimize IT operations, boost system efficiency, and decrease downtime. Market participants have worked hard to set themselves apart through cutting-edge features like anomaly detection and predictive analytics. Market leaders include those like IBM, Splunk, and Dynatrace. Additionally, open-source AIOps products like Prometheus and Grafana are gaining popularity. The digital transformation process was hastened by COVID-19, which increased the demand for AIOps in controlling and monitoring digital infrastructures. Adoption has been further accelerated by the convergence of AIOps, DevOps, and Site Reliability Engineering (SRE) practises. Strategic alliances and acquisitions were also made in the market, indicating its maturity and consolidation potential. AIOps is projected to keep growing in 2023, with a focus on better incorporating it into broader IT management and automation plans. Current technical developments and the changing environment of IT infrastructure and operations will have an impact on the market's dynamics.
Global AIOps Platform Market Drivers
Rising Complexity of IT Environments
The adoption of AIOps (Artificial Intelligence for IT Operations) systems is strongly influenced by the growing complexity of IT environments. This complexity is primarily caused by a number of interconnected issues, all of which have a significant impact on the current state of the IT industry. First and foremost, the widespread use of cloud computing has brought about a level of diversity and complexity that conventional approaches to IT management find challenging to manage. This is due to the proliferation of different cloud service providers and architectures. Businesses frequently use a combination of on-premises, public, private, and hybrid cloud solutions, resulting in complex systems that demand expert administration. A layer of complexity is also added by the emergence of edge computing, the Internet of Things (IoT), and the quick adoption of new applications and technologies. Traditional, static rule-based management is insufficient due to the dynamic nature of modern IT systems, where workloads can switch between many environments in real-time. Organisations can make sense of this complexity with the aid of AIOps, which is powered by AI and machine learning and offers the capacity to ingest, analyse, and act upon massive volumes of data in real-time. It offers proactive issue resolution, predictive insights, and process automation, allowing IT professionals to effectively react to the constantly changing IT ecosystem.
Rise in Data Volume and Velocity
A major factor in the adoption of AIOps (Artificial Intelligence for IT Operations) platforms is the quick increase in data volume and velocity. With data being produced at an unheard-of rate and magnitude, this data boom is representative of the digital age. First of all, data is now the foundation of contemporary businesses. Organisations rely on data for decision-making, insights, and innovation across the board, from consumer interactions to operational measures. It gets harder to manually manage, analyse, and extract useful information from this plethora of information as data volumes increase. Second, it's astounding how quickly data is produced in today's IT setups. Instantaneous attention is required for real-time data streams from applications, IoT devices, and network traffic, for example. AIOps leverages artificial intelligence and machine learning to process and analyze this data at high velocity, providing actionable insights and predictions in real-time. It excels at anomaly detection, identifying patterns and trends, and proactively addressing issues before they impact operations. It can correlate data from various sources to provide a holistic view of the IT environment.
Restraints:
High Implementation Costs
Artificial intelligence for IT operations (AIOps) platform adoption is significantly hampered by high installation costs. The upfront and continuing costs involved with adoption of AIOps might be prohibitive for many organizations, despite the fact that it offers compelling benefits including improved operational efficiency and proactive issue resolution. First and foremost, implementing AIOps frequently requires a sizable upfront investment in technical infrastructure. This covers the acquisition of cutting-edge hardware, software, and AI models as well as the hire or training of qualified employees with experience in AI and machine learning. These expenses can be overwhelming, especially for smaller businesses with tighter budgets. Given the enormous volume of information created and analyzed by AIOps platforms, continuing costs for data processing and storage might also be high.
Data Privacy and Security Concerns
Artificial intelligence for IT operations (AIOps) platform adoption is significantly constrained by worries about data security and privacy. AIOps platforms are heavily dependent on the massive data input of logs, metrics, and performance data from multiple IT systems. The handling of this data entails inherent dangers because it can include private information like client details, confidential corporate procedures, or intellectual property. In order to maintain compliance with data protection laws like GDPR and HIPAA, organizations must make sure that data is adequately protected. AIOps platforms also have a possible single point of failure because to their centralization. These platforms provide a considerable security risk because if they are exploited, there might be significant data breaches or operational interruptions. Organisations must develop strong security measures, such as encryption, access controls, and stringent data governance policies, in response to these worries. Furthermore, it is critical to make sure AIOps platforms comply with rules relevant to the industry.
Opportunities:
Businesses, IT specialists, and technology vendors all stand to benefit from the market's explosive growth for AIOps (Artificial Intelligence for IT Operations). Numerous causes are responsible for the spike in demand for AIOps solutions, which presents a wide range of options. The primary focus of AIOps is to address the urgent need for more effective and agile IT operations. There is a growing need for platforms that can make sense of this complexity and improve operational performance as organizations depend more and more on complex IT environments, including hybrid and multi-cloud configurations. AIOps helps with proactive issue resolution in addition to providing insights, reducing downtime and enhancing system reliability. AIOps also makes it possible for typical IT processes to be automated, lowering the stress on human workers and speeding up the investigation of incidents. This gives IT teams the chance to concentrate on strategic, high-value jobs, encouraging innovation and development within organizations.
Expansion of Electric Vehicle Charging Infrastructure
Businesses have a tremendous potential to reinvent how they operate and open up new possibilities for development and innovation thanks to the digital transformation. It entails utilizing digital technologies to improve current company processes, develop fresh business ideas, improve consumer experiences, and maintain competitiveness in a society that is becoming more and more reliant on technology. Increasing operational effectiveness is one important opportunity. Businesses can use digital transformation to automate tedious operations, optimize workflows, and use data-driven insights to make better decisions. Costs are reduced as a result, and the ability to quickly adjust to changing market conditions is increased. Another important component of digital transformation is improving the customer experience. Businesses can deliver seamless, omnichannel experiences, personalize interactions, and offer self-service choices by utilizing technology like artificial intelligence and data analytics.
Segment Overview
By Offering
Based on offerings, the global AIOps platform market is divided into platform and services. The platform category dominates the market with the largest revenue share in 2022. The platform category includes a wide array of software and technology solutions designed to support various aspects of digital transformation. This encompasses cloud computing platforms, data analytics and business intelligence tools, customer relationship management (CRM) systems, and other software solutions that provide the digital infrastructure necessary for modernization. These platforms are the technological foundation upon which businesses build their digital strategies, allowing them to store, process, and analyze data, as well as deploy applications and services to meet their evolving needs. complementary to platforms, the services category consists of professional and consulting services offered by a range of IT and consulting firms. These services help businesses plan, implement, and manage their digital transformation initiatives effectively. Services can include strategic consulting, project management, software customization, training, and ongoing support.
By Application
Based on the application, the global AIOps platform market is categorized into real-time analytics, infrastructure management, network & security management, application performance management, & others. The infrastructure management category leads the global AIOps platform market with the largest revenue share in 2022. Infrastructure management tools focus on optimizing and monitoring the underlying IT infrastructure, such as servers, storage, and networks. These solutions help ensure the stability, reliability, and scalability of the IT environment, providing a foundation for efficient digital operations. Real-time analytics tools are designed to capture, process, and analyze data as it's generated, providing organizations with immediate insights into their operations. These solutions enable businesses to make data-driven decisions quickly, detect anomalies or opportunities in real-time, and respond to changing conditions promptly. Network and security management solutions address the critical aspects of network performance and cybersecurity. They help organizations manage and secure their network infrastructure, detect and respond to threats, and ensure the availability and integrity of data and services. Application performance management tools are essential for monitoring and optimizing the performance of software applications. These solutions help businesses deliver a seamless user experience, detect and resolve performance issues, and ensure that applications meet their intended functionality.
By Deployment
Based on deployment, the global AIOps platform market is segmented into on premise and cloud. The cloud segment dominates the AIOps platform market. Cloud deployments involve leveraging cloud service providers' infrastructure to host and manage digital transformation solutions. This option offers scalability, flexibility, and cost-effectiveness, allowing organizations to pay for resources on a consumption basis. It eliminates the need for extensive on-site hardware and infrastructure maintenance, enabling rapid deployment and updates. Cloud solutions are particularly advantageous for businesses looking to quickly adapt to changing market conditions, support remote workforces, and access cutting-edge technologies without significant capital expenditures. On-premise deployments involve hosting and managing digital transformation solutions within an organization's physical data centers or local infrastructure. This approach provides a high degree of control and security over data and applications. It's often preferred by organizations with specific regulatory or compliance requirements, as it allows them to maintain data within their own controlled environments. On-premise solutions can also be suitable for businesses with legacy systems that require integration with new digital technologies.
By Industry Verticals
Based on industry verticals, the global AIOps platform market is divided into BFSI, healthcare & life sciences, retail & consumer goods, telecom & IT, manufacturing, government, media & entertainment, and others. The BFSI category dominates the market with the largest revenue share in 2022. The BFSI sector is highly data-intensive and requires robust digital solutions for customer experience enhancement, fraud prevention, risk management, and compliance with financial regulations.The healthcare sector leverages digital transformation to improve patient care, optimize clinical workflows, enhance medical research, and ensure data security and compliance with healthcare regulations. In the retail and consumer goods industry, digital transformation focuses on delivering a seamless and personalized shopping experience, inventory management, supply chain optimization, and data-driven marketing and sales strategies. The telecom and IT sector relies on digital transformation to enable the rapid deployment of new technologies, improve network performance, enhance customer services, and drive innovation in communication and technology solutions. Digital transformation in manufacturing involves smart factories, IoT integration, process automation, predictive maintenance, and supply chain optimization to improve production efficiency and product quality. Governments implement digital transformation to offer citizens and businesses better public services, enhance data security, enable e-governance, and promote transparency and efficiency in administrative processes. The media and entertainment industry focuses on digital transformation to deliver content through digital channels, personalize user experiences, and optimize content production and distribution.
Global AIOps Platform Market Overview by Region
The global AIOps platform market is categorized into North America, Europe, Asia-Pacific, and the Rest of the World. North America emerged as the leading region, capturing the largest market share in 2022. North America has risen to the top of the global digital transformation environment. Some of the most significant technology firms in the world are based in North America, including American Silicon Valley behemoths. The creation of cutting-edge digital transformation solutions has been accelerated by this concentration of technological innovation and know-how, which has also cultivated a culture of constant technological advancement. The region is a great place for organizations to embrace digital transformation since it has a strong digital infrastructure, high internet penetration, and widespread access to cloud computing resources. Additionally, North American companies and governments were among the first to implement digital strategies as they understood the possibilities for increased productivity, greater consumer experiences, and competitiveness in a quickly changing international market.Strong legal frameworks and a focus on data security in North America have also aided in the expansion of projects for digital transformation. Data privacy and compliance are highly valued in the region, which has helped to build trust and confidence among both businesses and consumers. Additionally, a variety of businesses make up North America's diversified economy, including finance, healthcare, retail, and technology, all of which have embraced digital transformation to stay competitive and satisfy changing consumer needs. In the terrain of digital transformation, North America has established itself as the world's preeminent region, setting the bar for technological innovation, application, and adoption while serving as a role model for other regions throughout the world.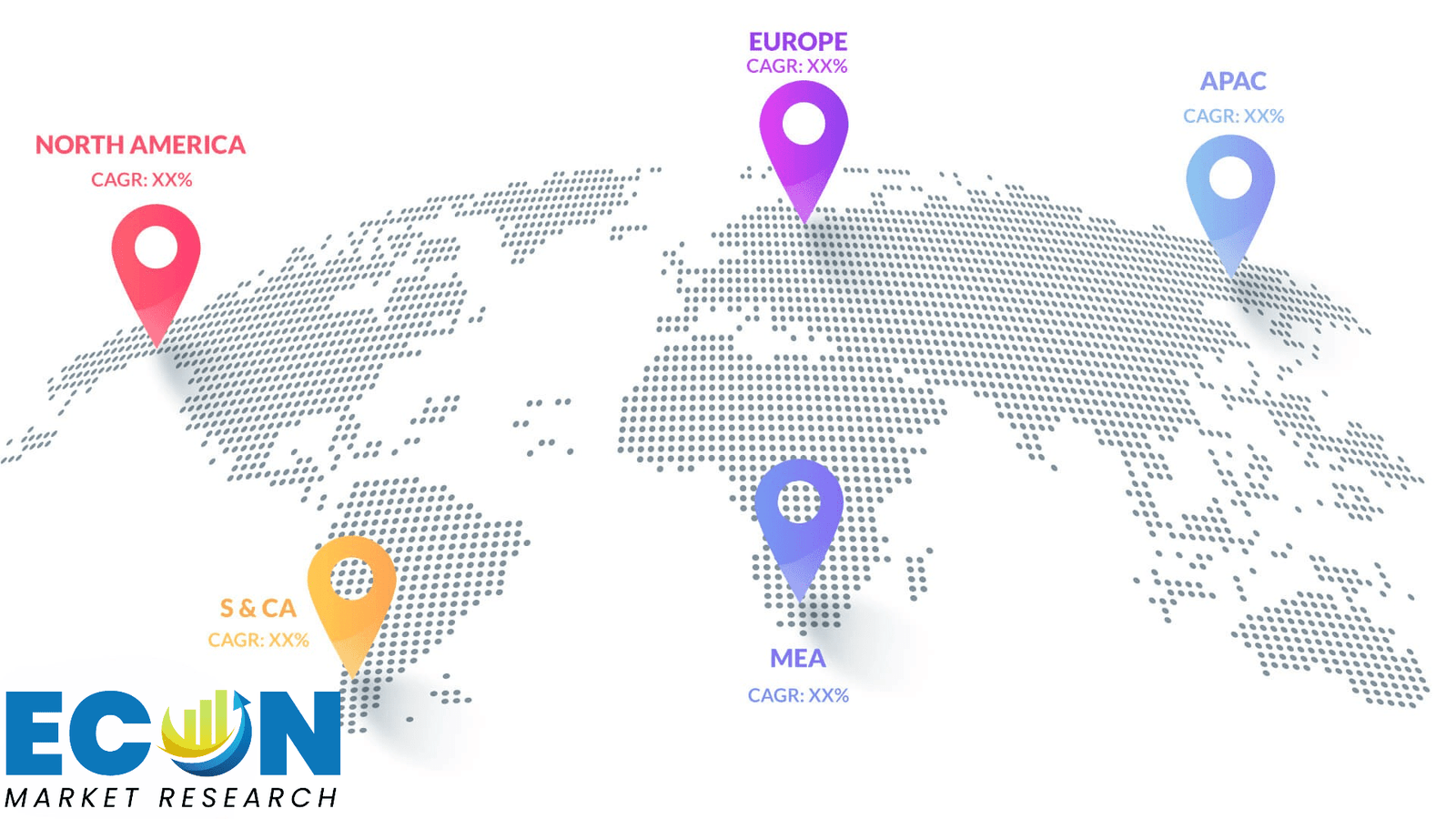 Global AIOps Platform Market Competitive Landscape
In the global AIOps platform market, a few major players exert significant market dominance and have established a strong regional presence. These leading companies remain committed to continuous research and development endeavors and actively engage in strategic growth initiatives, including product development, launches, joint ventures, and partnerships. By pursuing these strategies, these companies aim to strengthen their market position, expand their customer base, and capture a substantial share of the market.
Some of the prominent players in the global AIOps platform market include AppDynamics, BMC Software, Inc., Broadcom, HCL Technologies Limited, International Business Machines Corporation, Micro Focus, Moogsoft, Prophet Stor Data Services, Inc., Resolve Systems, Splunk Inc., and various other key players.
Global AIOps Platform Market Recent Developments
In August 2023, Certified for Inclusion in World Wide Technology's Advanced Technology Centre is the Selector AIOps Platform. The AIOps Platform from Selector has been approved for inclusion in the World Wide Technology (WWT) Advanced Technology Centre (ATC), according to the company, which is a pioneer in network-aware AIOps, observability, and multi-domain analytics. For customers and potential clients to quickly test-drive and feel the power of AIOps for the enterprise, WWT has created a hands-on test lab.
Scope of the Global AIOps Platform Market Report
AIOps Platform Market Report Segmentation
ATTRIBUTE

DETAILS

By Offering

By Application

Real-Time Analytics

Infrastructure Management

Network & Security Management

Application Performance Management

Others

By Deployment

By Industry Verticals

BFSI

Healthcare & Life Sciences

Retail & Consumer Goods

Telecom & IT

Manufacturing

Government

Media & Entertainment

Others

By Geography

North America (USA,

and Canada)

Europe (UK, Germany, France, Italy, Spain, Russia and Rest of Europe)

Asia Pacific (Japan, China, India, Australia, Southeast Asia and Rest of Asia Pacific)

Latin America (Brazil, Mexico, and Rest of Latin America)

Middle East & Africa (South Africa, GCC, and Rest of Middle East & Africa)

Customization Scope

Pricing
Objectives of the Study
The objectives of the study are summarized in 5 stages. They are as mentioned below:
Global AIOps Platform

Market

Size and Forecast:
To identify and estimate the market size for the global AIOps platform market segmented by offering, by application, by deployment, by industry verticals, region and by value (in U.S. dollars). Also, to understand the consumption/ demand created by consumers of AIOps platform between 2019 and 2031.
Market Landscape and Trends:
To identify and infer the drivers, restraints, opportunities, and challenges for the global AIOps platform market
Market Influencing Factors:
To find out the factors which are affecting the sales of AIOps platform among consumers
To identify and understand the various factors involved in the global AIOps platform market affected by the pandemic
To provide a detailed insight into the major companies operating in the market. The profiling will include the financial health of the company's past 2-3 years with segmental and regional revenue breakup, product offering, recent developments, SWOT analysis, and key strategies.
Intended Audience
Business Executives and Leaders

IT Professionals

Consultants and Advisors

Students and Educators

Retailers, Wholesalers, and Distributors

Governments, Associations, and Industrial Bodies

Investors and Trade Experts
Research Methodology
Our research methodology has always been the key differentiating reason which sets us apart in comparison from the competing organizations in the industry. Our organization believes in consistency along with quality and establishing a new level with every new report we generate; our methods are acclaimed and the data/information inside the report is coveted. Our research methodology involves a combination of primary and secondary research methods. Data procurement is one of the most extensive stages in our research process. Our organization helps in assisting the clients to find the opportunities by examining the market across the globe coupled with providing economic statistics for each and every region. The reports generated and published are based on primary & secondary research. In secondary research, we gather data for global Market through white papers, case studies, blogs, reference customers, news, articles, press releases, white papers, and research studies. We also have our paid data applications which includes hoovers, Bloomberg business week, Avention, and others.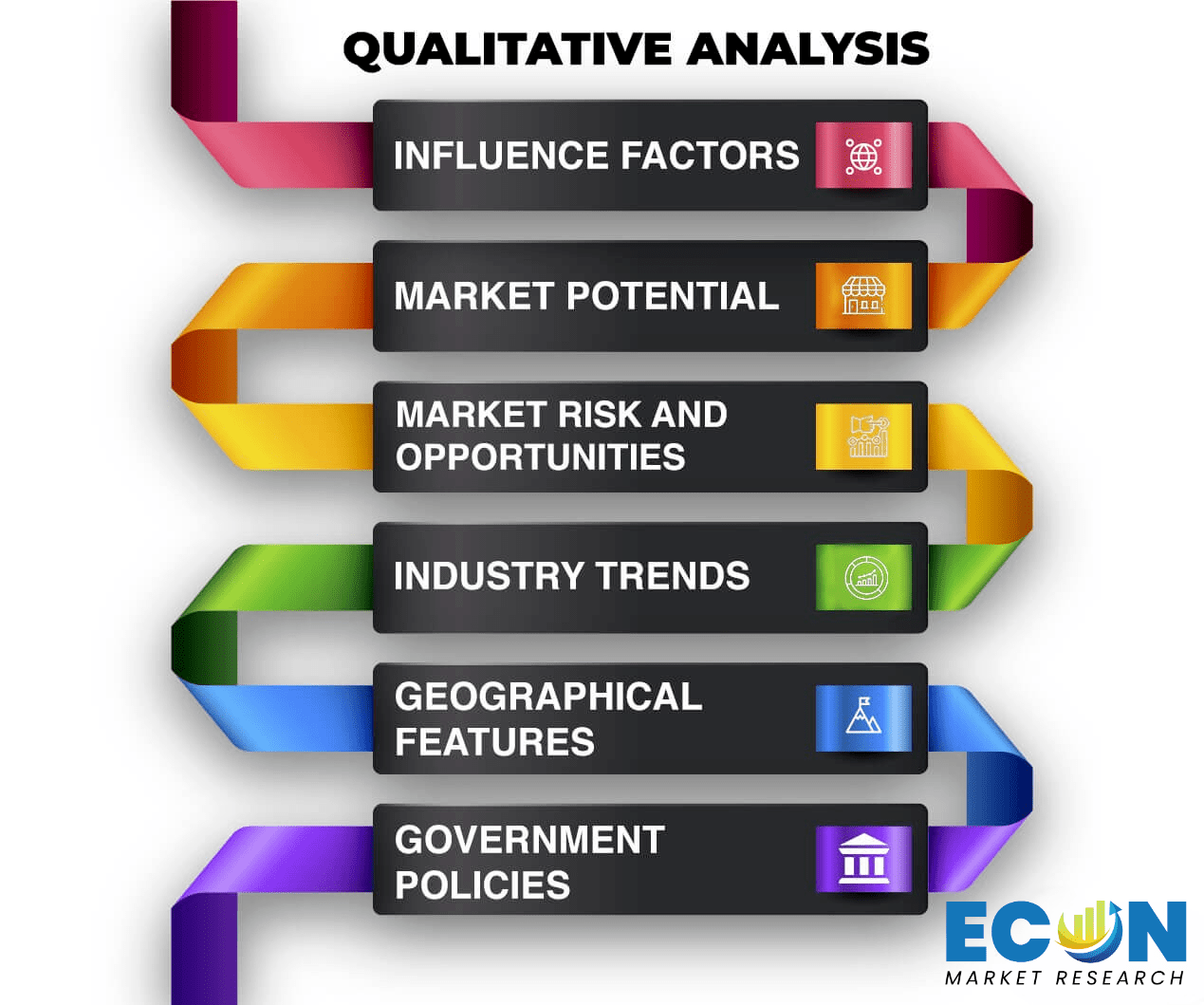 Data Collection
Data collection is the process of gathering, measuring, and analyzing accurate and relevant data from a variety of sources to analyze market and forecast trends. Raw market data is obtained on a broad front. Data is continuously extracted and filtered to ensure only validated and authenticated sources are considered. Data is mined from a varied host of sources including secondary and primary sources.

Primary Research
After the secondary research process, we initiate the primary research phase in which we interact with companies operating within the market space. We interact with related industries to understand the factors that can drive or hamper a market. Exhaustive primary interviews are conducted. Various sources from both the supply and demand sides are interviewed to obtain qualitative and quantitative information for a report which includes suppliers, product providers, domain experts, CEOs, vice presidents, marketing & sales directors, Type & innovation directors, and related key executives from various key companies to ensure a holistic and unbiased picture of the market. 
Secondary Research
A secondary research process is conducted to identify and collect information useful for the extensive, technical, market-oriented, and comprehensive study of the market. Secondary sources include published market studies, competitive information, white papers, analyst reports, government agencies, industry and trade associations, media sources, chambers of commerce, newsletters, trade publications, magazines, Bloomberg BusinessWeek, Factiva, D&B, annual reports, company house documents, investor presentations, articles, journals, blogs, and SEC filings of companies, newspapers, and so on. We have assigned weights to these parameters and quantified their market impacts using the weighted average analysis to derive the expected market growth rate.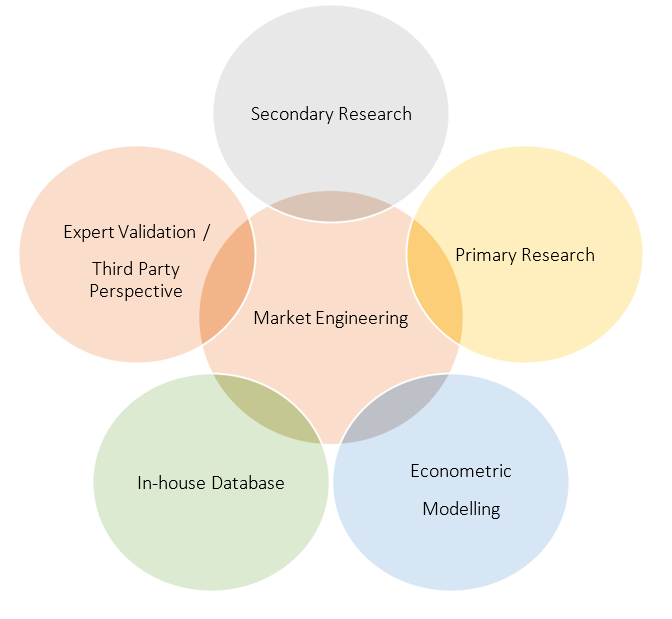 Top-Down Approach & Bottom-Up Approach
In the top – down approach, the Global Batteries for Solar Energy Storage Market was further divided into various segments on the basis of the percentage share of each segment. This approach helped in arriving at the market size of each segment globally. The segments market size was further broken down in the regional market size of each segment and sub-segments. The sub-segments were further broken down to country level market. The market size arrived using this approach was then crosschecked with the market size arrived by using bottom-up approach.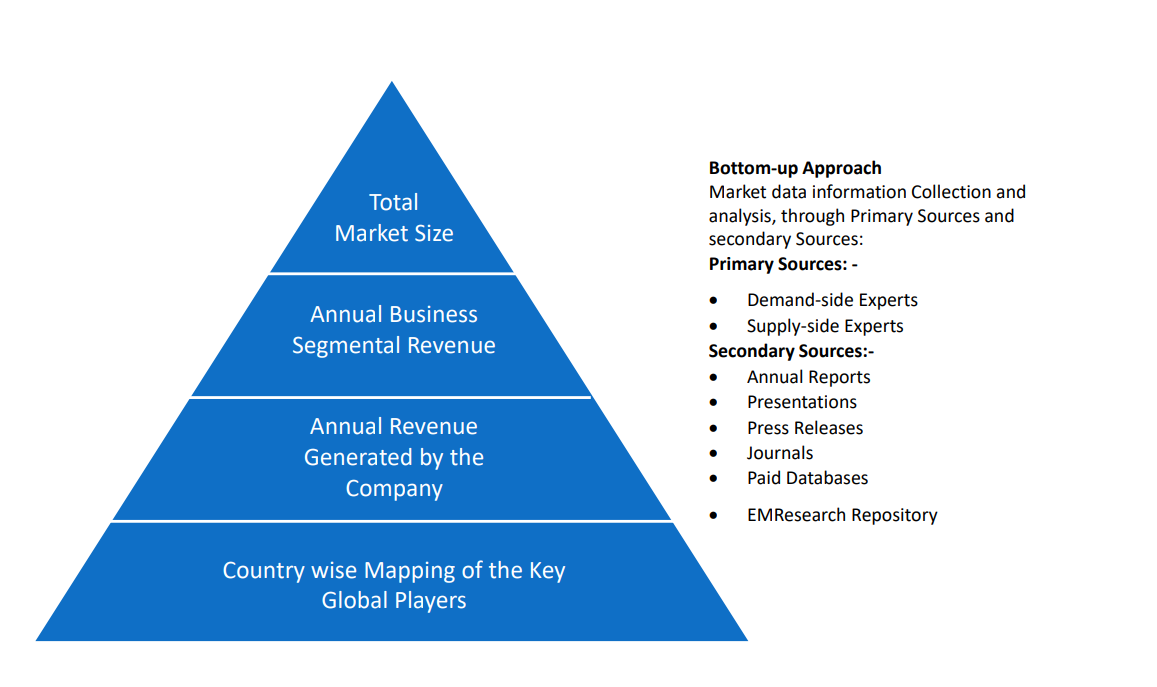 In the bottom-up approach, we arrived at the country market size by identifying the revenues and market shares of the key market players. The country market sizes then were added up to arrive at regional market size of the decorated apparel, which eventually added up to arrive at global market size.
This is one of the most reliable methods as the information is directly obtained from the key players in the market and is based on the primary interviews from the key opinion leaders associated with the firms considered in the research. Furthermore, the data obtained from the company sources and the primary respondents was validated through secondary sources including government publications and Bloomberg.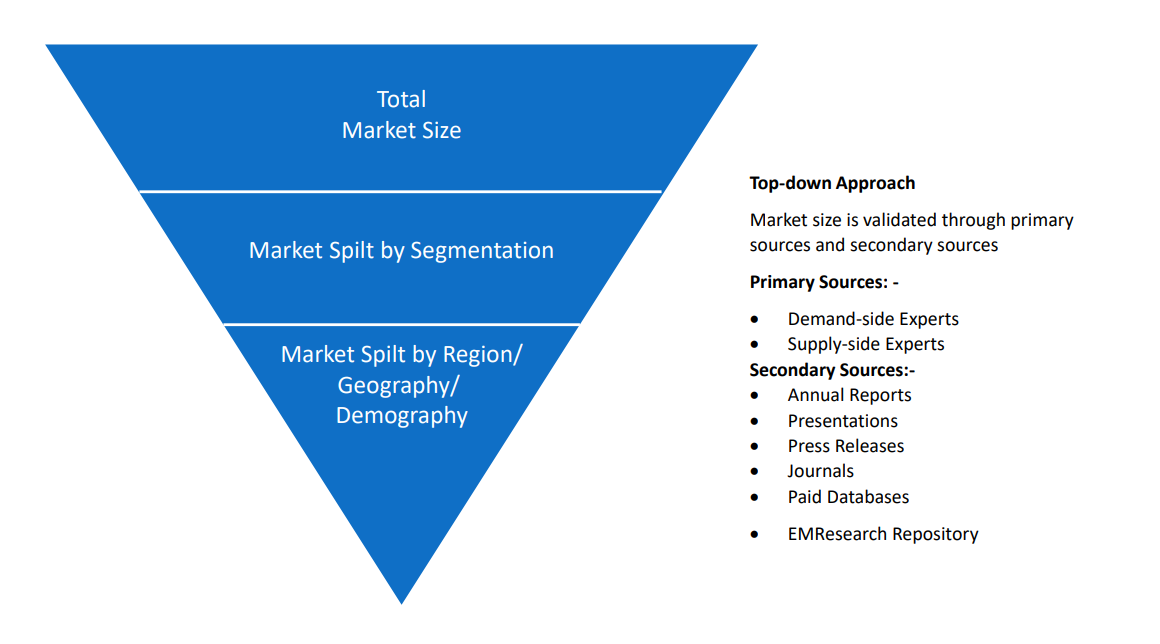 Market Analysis & size Estimation
Post the data mining stage, we gather our findings and analyze them, filtering out relevant insights. These are evaluated across research teams and industry experts. All this data is collected and evaluated by our analysts. The key players in the industry or markets are identified through extensive primary and secondary research. All percentage share splits, and breakdowns have been determined using secondary sources and verified through primary sources. The market size, in terms of value and volume, is determined through primary and secondary research processes, and forecasting models including the time series model, econometric model, judgmental forecasting model, the Delphi method, among Flywheel Energy Storage. Gathered information for market analysis, competitive landscape, growth trends, product development, and pricing trends is fed into the model and analyzed simultaneously.
Quality Checking & Final Review
The analysis done by the research team is further reviewed to check for the accuracy of the data provided to ensure the clients' requirements. This approach provides essential checks and balances which facilitate the production of quality data. This Type of revision was done in two phases for the authenticity of the data and negligible errors in the report. After quality checking, the report is reviewed to look after the presentation, Type and to recheck if all the requirements of the clients were addressed.