The Global Adult Diapers Market was valued at USD 18.2 billion in 2022 and is estimated to reach approximately USD 38.9 billion by 2031, at a CAGR of 8.8% from 2023 to 2031. The market for adult diapers has grown and changed significantly over the years, largely as a result of shifting demographics and rising awareness of health and hygiene issues. Adults with urine or faecal incontinence, mobility problems, or other medical conditions that need for reliable and covert protection can benefit from these specialized products. To assure comfort and efficacy, the industry has grown to offer a wide range of alternatives, including disposable and reusable adult diapers as well as different styles and sizes. The ageing of the world's population, which results in an increase in the number of senior people in need of such items, and the growing importance of upholding one's dignity and hygiene are factors that are fueling the expansion of this market. Technology developments have also produced highly absorbent, covert adult nappy products that provide greater comfort and convenience. In addition to being essential for those in need, the adult nappy market offers opportunity for producers and merchants alike. The market for adult diapers is positioned for additional growth as awareness of adult incontinence disorders rises, and advancements in design and materials are continuing to drive improvements in both functionality and comfort. This market is crucial to improving the quality of life for those who rely on these items, and it continues to expand as a result of society's dedication to meeting the healthcare needs and preserving the dignity of the elderly and disabled.
ADULT DIAPERS MARKET: REPORT SCOPE & SEGMENTATION
| | |
| --- | --- |
| Report Attribute | Details |
| Estimated Market Value (2022) | 18.2 Bn |
| Projected Market Value (2031) | 38.9 Bn |
| Base Year | 2022 |
| Forecast Years | 2023 - 2031 |
| Scope of the Report | Historical and Forecast Trends, Industry Drivers and Constraints, Historical and Forecast Market Analysis by Segment- By Type, By End user, & Region |
| Segments Covered | By Type, By End user, & Region |
| Forecast Units | Value (USD Billion or Million), and Volume (Units) |
| Quantitative Units | Revenue in USD million/billion and CAGR from 2023 to 2031 |
| Regions Covered | North America, Europe, Asia Pacific, Latin America, and Middle East & Africa, and the Rest of World |
| Countries Covered | U.S., Canada, Mexico, U.K., Germany, France, Italy, Spain, China, India, Japan, South Korea, Brazil, Argentina, GCC Countries, and South Africa, among others |
| Report Coverage | Market growth drivers, restraints, opportunities, Porter's five forces analysis, PEST analysis, value chain analysis, regulatory landscape, market attractiveness analysis by segments and region, company market share analysis, and COVID-19 impact analysis. |
| Delivery Format | Delivered as an attached PDF and Excel through email, according to the purchase option. |
Global Adult Diapers Market Dynamics
Its expansion has been significantly influenced by the ageing of the world's population, as senior people seek out more and more practical and pleasant incontinence treatments. Demand has also been boosted by the ageing population's rising awareness of the value of upholding dignity and hygiene. Additionally, improvements in product design and technology have raised the general quality and usefulness of adult diapers, increasing their consumer appeal. Market dynamics have also been influenced by economic issues. Adult disposable diapers are now more widely available and cheap, making them a popular option for many. Personal hygiene became more important as a result of the COVID-19 pandemic, which increased sales. Reusable, eco-friendly items have become more popular as a result of environmental concerns, which has altered market dynamics and stimulated the development of sustainable products. While marketing and advertising activities have de-stigmatized the usage of adult diapers, normalizing the topic and broadening the market's user base, retail and e-commerce platforms have increased distribution choices. The market for adult diapers has expanded and become more diverse as a result of ageing populations, technical improvements, accessibility, demand from the pandemic, sustainability, and changing consumer perceptions.
Global Adult Diapers Market Drivers
Global

I

ncrease in

t

he

A

ging

Population
The considerable demographic shift towards an ageing population is one of the key factors driving the adult diapers market. Longer life expectancies and decreased birth rates are the causes of this worldwide occurrence, which is frequently referred to as the "Silver Tsunami." Therefore, the old population is growing quickly. Health concerns, such as incontinence disorders, which frequently affect the elderly, are become more likely with ageing. As a result, the market for adult diapers has seen a significant increase. This demographic transition is not only present in affluent nations but also in emerging economies. In many areas, the impact has been further enhanced by improved healthcare infrastructure and expanded access to healthcare services.
Healthcare Reforms and Policies
The landscape of healthcare is significantly shaped by healthcare reforms and policies, which have an impact on many facets of the sector. These programmes have the potential to have a considerable impact on the demand for medical goods and services, making them an important force in the healthcare industry. Medical product usage, including the use of prescription pharmaceuticals, medical equipment, and diagnostic instruments, increases as a result of healthcare reforms that aim to promote access to medical services. As a result, there is an increase in demand for these goods, which changes the dynamics of the market. Furthermore, the funding and reimbursement structures used in the sector can be directly impacted by healthcare legislation. Healthcare facilities and providers can be encouraged or disincentivised to embrace particular medical technology and services depending on changes in reimbursement rates or the implementation of new reimbursement models.
Restraints:
The continuation of stigma and societal taboos is one of the main obstacles in many areas of life, particularly in healthcare and personal care. Progress and acceptability are severely hampered by these deeply rooted cultural attitudes and views of particular situations and products. The stigma attached to incontinence problems and the usage of these items provides a significant barrier in the area of adult diapers. Incontinence is frequently perceived as an uncomfortable and intimate issue, which can cause feelings of shame and humiliation. As a result, people who could benefit from adult diapers might be reluctant to ask for assistance or be open about their needs due to worries about social expectations and judgement.These taboos permeate speech and marketing, making it difficult to inform the public and promote acceptance of adult diapers as a necessary and practical solution. It could be difficult for healthcare professionals and carers to bring up the matter with patients, further delaying diagnosis and help.
High Cost and Affordability
The market for adult diapers is severely constrained by the cost of adult diapers. These items can be pricey, especially if someone needs them on a long-term basis. High prices can restrict accessibility and put users and carers in a difficult financial situation. Cost-related problems are brought on by a number of things, including the ongoing cost of buying disposable adult diapers and the initial outlay for reusable choices. Many areas lack adequate insurance coverage and government aid programmes for adult diapers, placing the majority of the financial burden on the user or their families. The cost issue can cause customers to limit their usage or turn to temporary fixes, which can impair their comfort and hygiene. Adult diapers can not always be purchased, which makes incontinence-related problems worse for certain people.
Opportunities:
Eco-Friendly and Sustainable Products
As consumers and organizations place an increased emphasis on environmental preservation and ethical consumption, there is a substantial opportunity across a number of industries, including consumer goods and personal care. The opportunity in the adult nappy market is in creating and promoting eco-friendly choices. Adult diapers that are chemical-free and generally composed of biodegradable materials are environmentally friendly and take into account both customer preferences and sustainability issues. The number of consumers who care about the environment is growing. When it comes to daily essentials like adult diapers, people are more likely to make decisions that reflect their environmental ideals. There is an increasing need for environmentally friendly alternatives as awareness of the negative effects of conventional disposable diapers rises. Governments and regulatory organizations are putting more of an emphasis on sustainability and lowering landfill waste. Eco-friendly adult nappy usage policies and incentives are becoming more prevalent, opening up new markets and potential financial support for businesses.
Customization and Personalization
The market for adult diapers is not an exception to the possibility brought on by customization and personalization that is quickly gaining traction in many other industries. Customization and personalization give a customized strategy to address the particular demands and preferences of certain customers, hence boosting their overall experience and pleasure. Customization enables a more exact fit, providing the highest level of comfort and leakage protection. If customers are active seniors or people with particular medical conditions, manufacturers can provide a variety of sizes and styles to meet their needs. By doing this, consumers are protected from being constrained by a one-size-fits-all strategy, which enhances their quality of life. Beyond fit and design, customization is available. It includes attributes like different levels of absorbency, preferred fragrances, and even packaging choices. Companies can encourage brand loyalty and provide goods that actually appeal to their target markets by comprehending and meeting the specific needs of consumers.
Segment Overview
By Type
Based on type, the global adult diapers market is divided into pant type, pad type, tape type, and others. The pant type category dominates the market with the largest revenue share in 2022. Pant-style adult diapers resemble regular underwear, offering a high degree of discretion and ease of use. They are particularly popular among active individuals who require minimal interruption to their daily routines. This style provides a secure and comfortable fit, making it suitable for both light and moderate incontinence. Adult diapers in pad form are often used by individuals who need a flexible and customizable solution. They consist of absorbent pads that can be attached to regular underwear or placed inside specially designed underwear. This versatility makes them a preferred choice for those who require variable levels of protection. Tape-style adult diapers are characterized by adhesive tabs on the sides, allowing for easy adjustment and a secure fit. These are commonly used in care giving situations as they simplify changing and provide reliable protection. They are available in varying levels of absorbency to address different incontinence severities.
By End-User
Based on end-user, the global adult diapers market is segmented into women, men, unisex. The women segment dominates the adult diapers market. Gender-specific adult diapers designed for women take into consideration the anatomical and comfort requirements of the female body. These products are shaped to offer a secure fit, providing optimal protection and comfort. Additionally, they often feature designs that prioritize discretion, as many women prefer a more inconspicuous appearance, resembling regular underwear. Similarly, adult diapers designed for men are tailored to their specific anatomical needs. These products are typically designed with features that enhance comfort and protection, taking into account male body shapes and incontinence patterns. The design and absorbency levels of these diapers are optimized for the male user. Unisex adult diapers are intended to cater to a broader audience, as they can be worn comfortably by individuals of any gender. They are designed to be versatile, accommodating a range of body types. Unisex adult diapers are often chosen for their simplicity and convenience, providing a one-size-fits-all solution for those who prioritize practicality over gender-specific features.
Global Adult Diapers Market Overview by Region
The global adult diapers market is categorized into North America, Europe, Asia-Pacific, and the Rest of the World. Asia Pacific emerged as the leading region, capturing the largest market share in 2022. As the market for adult diapers has shown impressive growth and vitality, Asia Pacific has emerged as the world's top region. The area is home to a major share of the world's population, which is ageing significantly and quickly. The need for adult diapers in this region has been fueled by the rising older population and rising healthcare awareness. The demand for dependable and pleasant solutions has increased as more senior people struggle with incontinence concerns. A wider portion of the population now has easier access to adult diapers thanks to economic growth and increased disposable incomes. Increased adoption has resulted from this, especially among urban and middle-class consumers. Additionally, the Asia Pacific region has had a boom in manufacturing and technological growth, which has resulted in the creation of high-quality adult nappy goods that meet the different needs of the local market. This invention has greatly aided market expansion and consumer confidence. The development of the adult nappy industry in Asia Pacific has also been aided by government efforts and healthcare regulations. These laws attempted to handle the demands of ageing populations more successfully by increasing healthcare access, affordability, and inclusion.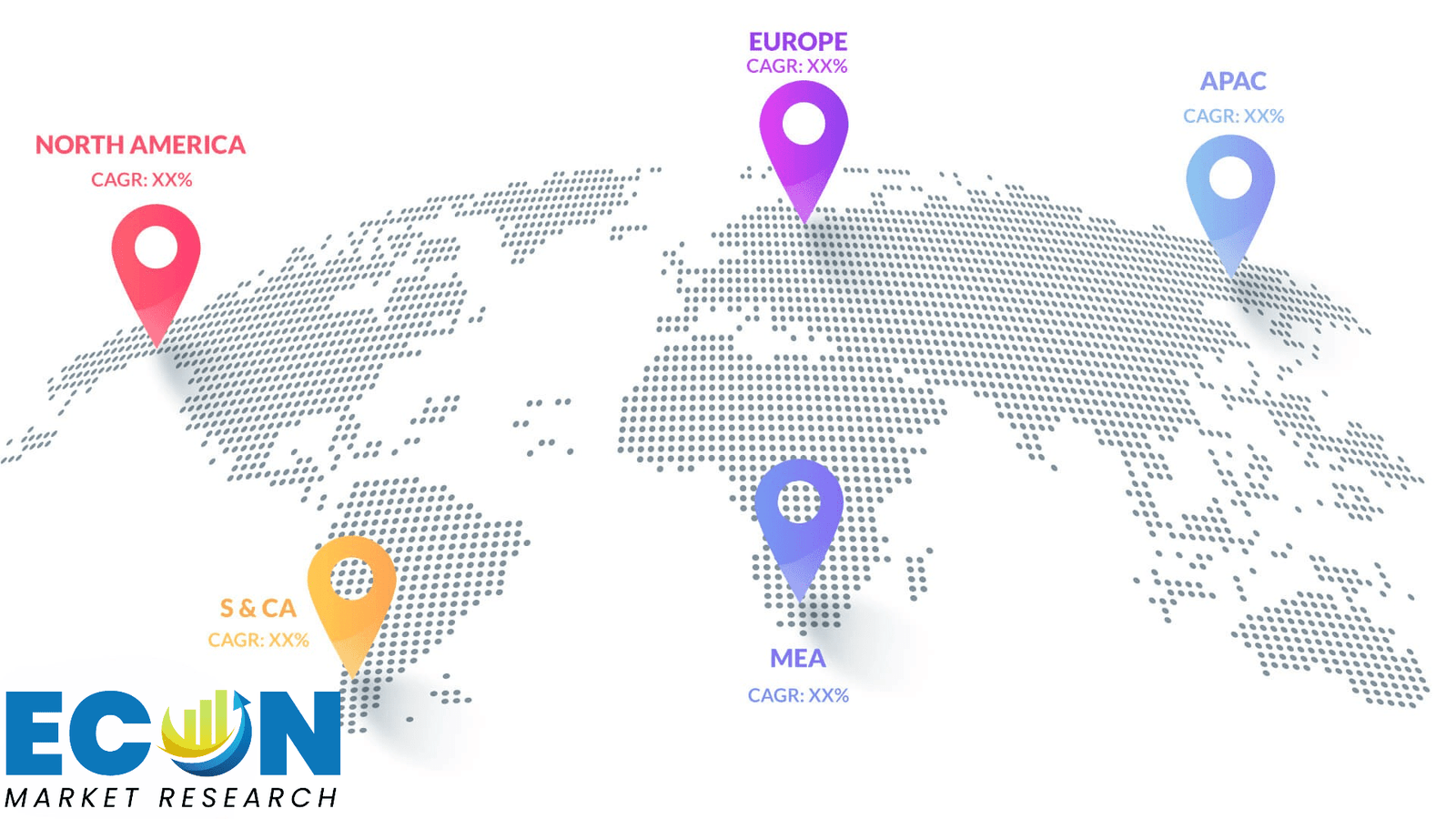 Global Adult Diapers Market Competitive Landscape
In the global adult diapers market, a few major players exert significant market dominance and have established a strong regional presence. These leading companies remain committed to continuous research and development endeavors and actively engage in strategic growth initiatives, including product development, launches, joint ventures, and partnerships. By pursuing these strategies, these companies aim to strengthen their market position, expand their customer base, and capture a substantial share of the market.
Some of the prominent players in the global adult diapers market include Tykables, Drylock Technologies NV, Linette, Nobel Hygiene Pvt. Ltd., Abena A/S, Attends Healthcare Products Inc., Rearz Inc., Kimberly-Clark Corporation, Principle Business Enterprises, Inc. , The Procter & Gamble Company., and various other key players.
Global Adult Diapers Market Recent Developments
In July 2023, The Liberty Adult Diaper campaign is unveiled by ADbhoot. The campaign highlights seniors' desire for vitality and celebrates their freedom in an effort to refute the common misconception that seniors are helpless.
Scope of the Global Adult Diapers Market Report
Adult Diapers Market Report Segmentation
ATTRIBUTE

DETAILS

By Type

Pant Type

Pad Type

Tape Type

Others

By End-User

By Geography

North America (USA,

and Canada)

Europe (UK, Germany, France, Italy, Spain, Russia and Rest of Europe)

Asia Pacific (Japan, China, India, Australia, Southeast Asia and Rest of Asia Pacific)

Latin America (Brazil, Mexico, and Rest of Latin America)

Middle East & Africa (South Africa, GCC, and Rest of Middle East & Africa)

Customization Scope

Pricing
Objectives of the Study
The objectives of the study are summarized in 5 stages. They are as mentioned below:
Global Adult Diapers

Market

Size and Forecast:
To identify and estimate the market size for the global adult diapers market segmented by type, by end user, region and by value (in U.S. dollars). Also, to understand the consumption/ demand created by consumers of adult diapers between 2019 and 2031.
Market Landscape and Trends:
To identify and infer the drivers, restraints, opportunities, and challenges for the global adult diapers market
Market Influencing Factors:
To find out the factors which are affecting the sales of adult diapers among consumers
To identify and understand the various factors involved in the global adult diapers market affected by the pandemic
To provide a detailed insight into the major companies operating in the market. The profiling will include the financial health of the company's past 2-3 years with segmental and regional revenue breakup, product offering, recent developments, SWOT analysis, and key strategies.
Intended Audience
Healthcare Professionals

Retailers, Wholesalers, and Distributors

Governments, Associations, and Industrial Bodies

Investors and Trade Experts
Research Methodology
Our research methodology has always been the key differentiating reason which sets us apart in comparison from the competing organizations in the industry. Our organization believes in consistency along with quality and establishing a new level with every new report we generate; our methods are acclaimed and the data/information inside the report is coveted. Our research methodology involves a combination of primary and secondary research methods. Data procurement is one of the most extensive stages in our research process. Our organization helps in assisting the clients to find the opportunities by examining the market across the globe coupled with providing economic statistics for each and every region. The reports generated and published are based on primary & secondary research. In secondary research, we gather data for global Market through white papers, case studies, blogs, reference customers, news, articles, press releases, white papers, and research studies. We also have our paid data applications which includes hoovers, Bloomberg business week, Avention, and others.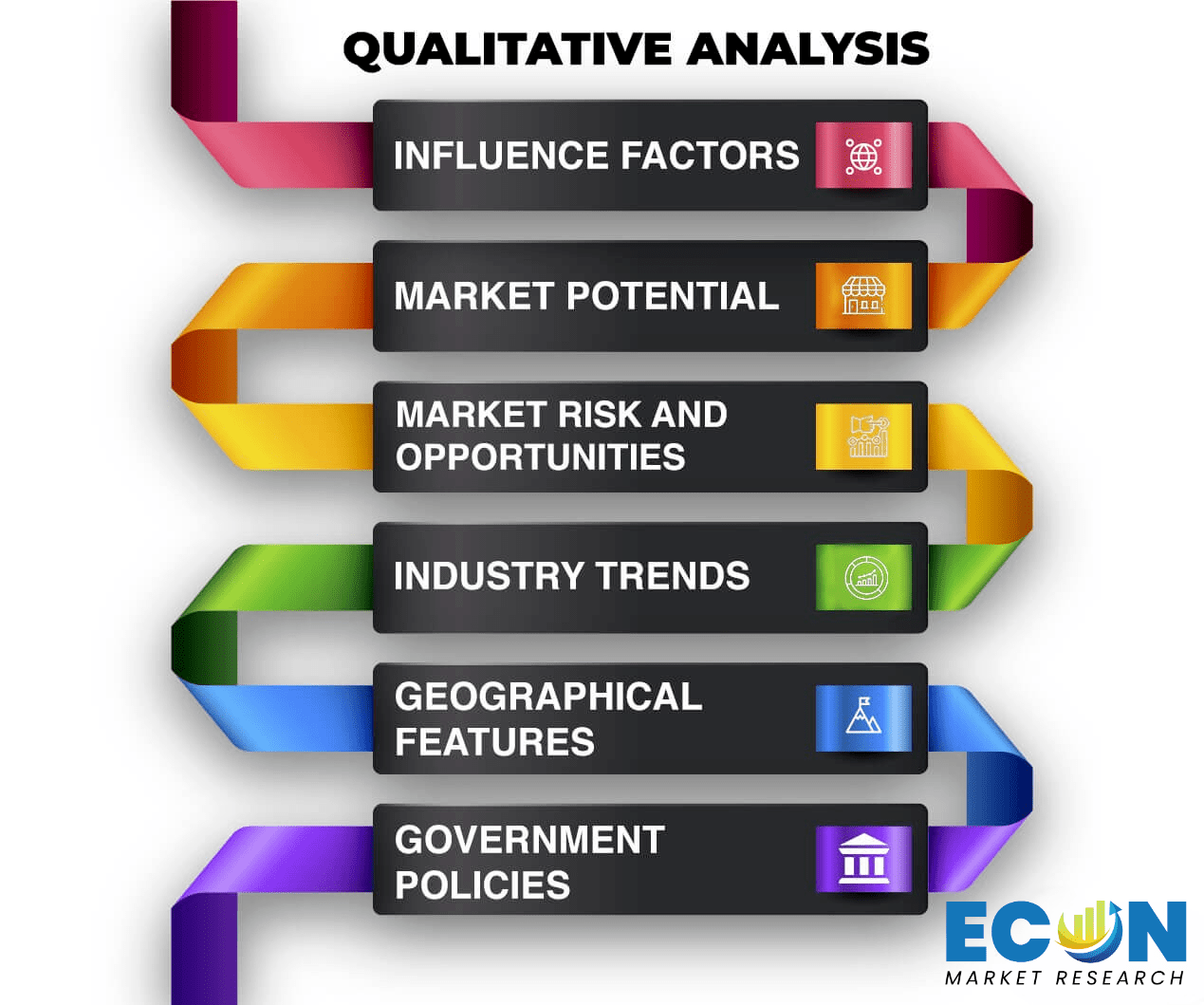 Data Collection
Data collection is the process of gathering, measuring, and analyzing accurate and relevant data from a variety of sources to analyze market and forecast trends. Raw market data is obtained on a broad front. Data is continuously extracted and filtered to ensure only validated and authenticated sources are considered. Data is mined from a varied host of sources including secondary and primary sources.

Primary Research
After the secondary research process, we initiate the primary research phase in which we interact with companies operating within the market space. We interact with related industries to understand the factors that can drive or hamper a market. Exhaustive primary interviews are conducted. Various sources from both the supply and demand sides are interviewed to obtain qualitative and quantitative information for a report which includes suppliers, product providers, domain experts, CEOs, vice presidents, marketing & sales directors, Type & innovation directors, and related key executives from various key companies to ensure a holistic and unbiased picture of the market. 
Secondary Research
A secondary research process is conducted to identify and collect information useful for the extensive, technical, market-oriented, and comprehensive study of the market. Secondary sources include published market studies, competitive information, white papers, analyst reports, government agencies, industry and trade associations, media sources, chambers of commerce, newsletters, trade publications, magazines, Bloomberg BusinessWeek, Factiva, D&B, annual reports, company house documents, investor presentations, articles, journals, blogs, and SEC filings of companies, newspapers, and so on. We have assigned weights to these parameters and quantified their market impacts using the weighted average analysis to derive the expected market growth rate.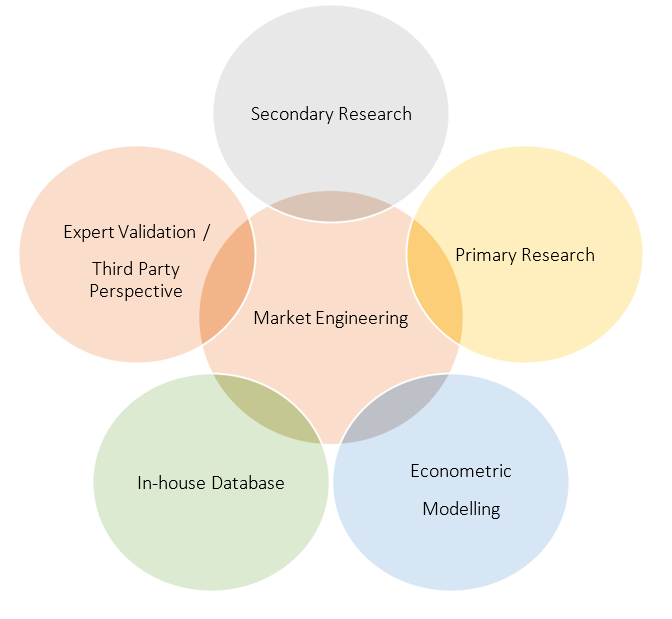 Top-Down Approach & Bottom-Up Approach
In the top – down approach, the Global Batteries for Solar Energy Storage Market was further divided into various segments on the basis of the percentage share of each segment. This approach helped in arriving at the market size of each segment globally. The segments market size was further broken down in the regional market size of each segment and sub-segments. The sub-segments were further broken down to country level market. The market size arrived using this approach was then crosschecked with the market size arrived by using bottom-up approach.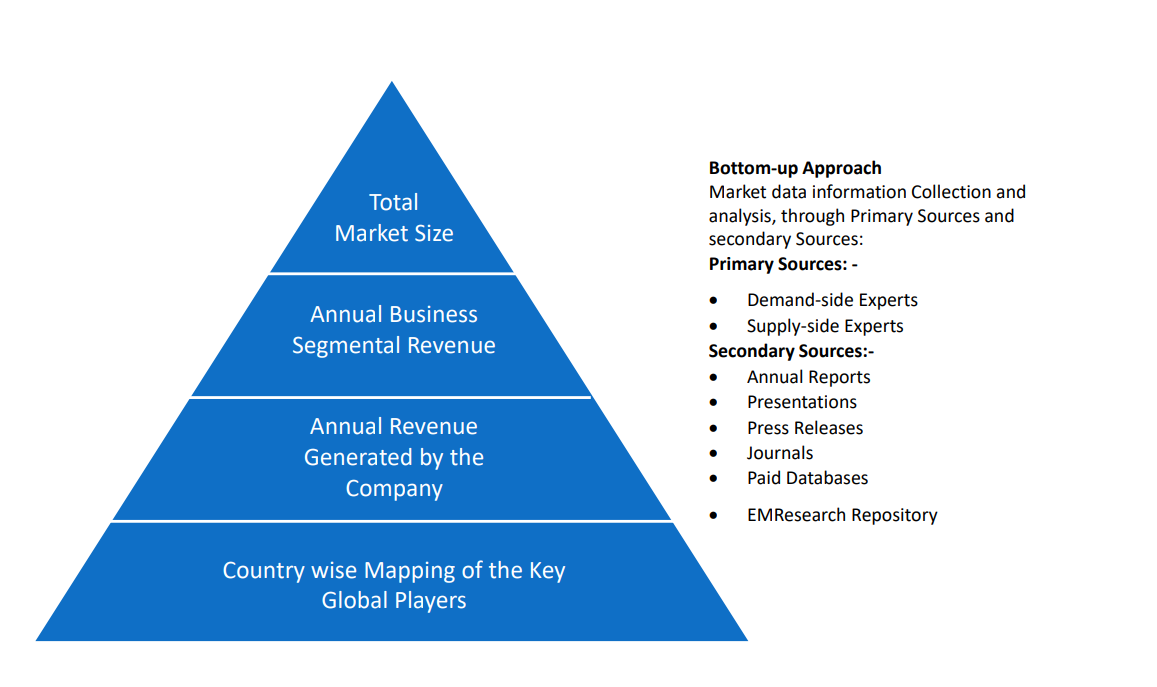 In the bottom-up approach, we arrived at the country market size by identifying the revenues and market shares of the key market players. The country market sizes then were added up to arrive at regional market size of the decorated apparel, which eventually added up to arrive at global market size.
This is one of the most reliable methods as the information is directly obtained from the key players in the market and is based on the primary interviews from the key opinion leaders associated with the firms considered in the research. Furthermore, the data obtained from the company sources and the primary respondents was validated through secondary sources including government publications and Bloomberg.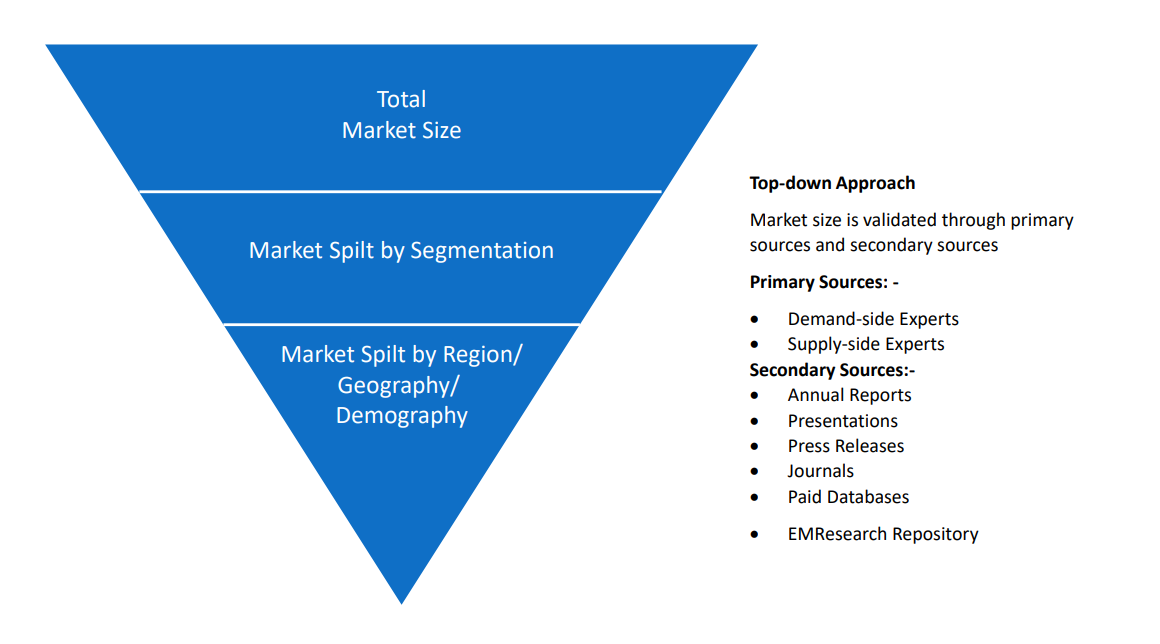 Market Analysis & size Estimation
Post the data mining stage, we gather our findings and analyze them, filtering out relevant insights. These are evaluated across research teams and industry experts. All this data is collected and evaluated by our analysts. The key players in the industry or markets are identified through extensive primary and secondary research. All percentage share splits, and breakdowns have been determined using secondary sources and verified through primary sources. The market size, in terms of value and volume, is determined through primary and secondary research processes, and forecasting models including the time series model, econometric model, judgmental forecasting model, the Delphi method, among Flywheel Energy Storage. Gathered information for market analysis, competitive landscape, growth trends, product development, and pricing trends is fed into the model and analyzed simultaneously.
Quality Checking & Final Review
The analysis done by the research team is further reviewed to check for the accuracy of the data provided to ensure the clients' requirements. This approach provides essential checks and balances which facilitate the production of quality data. This Type of revision was done in two phases for the authenticity of the data and negligible errors in the report. After quality checking, the report is reviewed to look after the presentation, Type and to recheck if all the requirements of the clients were addressed.